The Best QuickBooks Alternatives in 2020
---
QuickBooks leads the pack in accounting software popularity, but brands like Xero, FreshBooks, and Wave could offer good alternatives for your business—and at a lower starting price too.
Popular as they may be, apples aren't the only fruit, Ferraris aren't the only cars—and QuickBooks isn't the only accounting software for small businesses.
Sure, Intuit, QuickBooks' parent company, was founded in the '80s, which means QuickBooks has had ample time to build both comprehensive software and a solid user base. But numbers aren't everything, and what works for 2 million QuickBooks customers might not work for you.1 Luckily, other software options abound, and our favorites have a lower price tag than QuickBooks without sacrificing quality, features, and user experience.
Keep reading for our list of the year's best QuickBooks alternatives for small-business owners like you.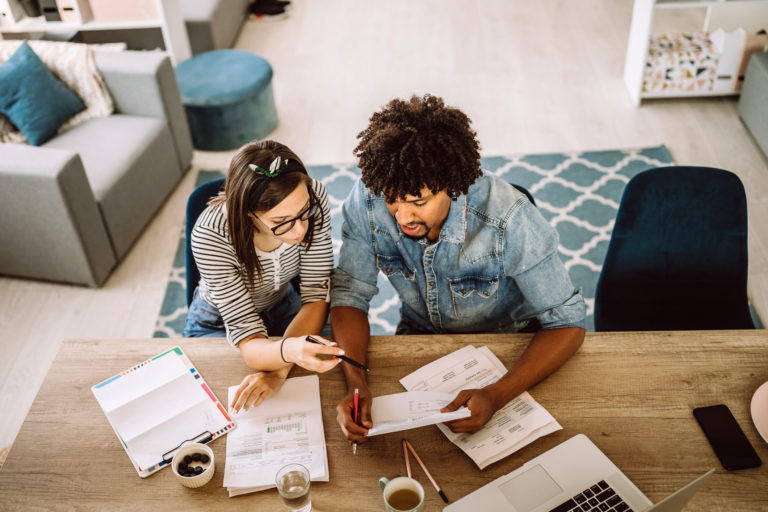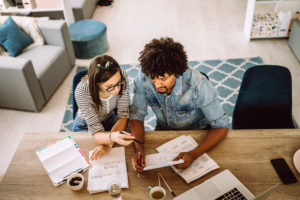 The best QuickBooks alternatives for small businesses 2020
| | | | |
| --- | --- | --- | --- |
| Brand name | Starting price | Standout features | Learn more |
| Xero | $9.00/mo. | Inventory tracking, integration w/ 800+ apps, unlimited users | See Plans |
| Zoho Books | $9.00/mo. | Client portal, project management | See Plans |
| FreshBooks | $15.00/mo. | Unlimited customized invoices, time and expense tracking | See Plans |
| Wave | Free | Completely free accounting software, invoicing and receipt-scanning apps | See Plans |
| Sage Business Cloud Accounting | $10.00/mo. | Inventory tracking, unlimited users, low learning curve | See Plans |
Data effective 5/23/20. At publishing time, pricing and features are current but are subject to change. Offers may not be available in all areas.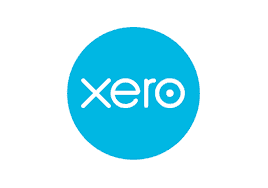 Xero
With hundreds of third-party app integrations, unlimited users, and a well-reviewed mobile app, Xero is heavy on user-friendliness. Its streamlined cheapest plan is perfect for freelancers, and its heftier plans roll in benefits like expense management for bigger businesses.
Xero features
Xero tackles all the typical accounting tasks, like generating financial documents, syncing with bank accounts to track your business's numbers, and sending online invoices. Plans start at $9 a month, and pricier plans for bigger businesses include features like project management and multi-currency support.
And at Business.org, we adore Xero: in a line-up that includes QuickBooks Online, Xero is still our top pick for small-business accounting software.
So what makes Xero different? Compared to QuickBooks' cheapest price, $25, Xero's $9 a month starting price is a steal—that's $4.50 for two months if you take advantage of the current 50% off promotion.
Plus, Xero was built for collaboration. Every single plan includes unlimited users, so you aren't the sole gatekeeper of your company's finances: you can easily include your business co-owners, team managers, and bookkeepers in financial decision-making. (In contrast, FreshBooks charges an extra $10 a month for each additional user, while QuickBooks limits user numbers by plan.)
Xero's COVID-19 assistance
To support customers during COVID-19, Xero is offering new customers 50% off starting plan prices for two months. Plus, its resource library for COVID-19 includes educational webinars, stories from fellow small-business owners, and guides on applying for government assistance and loan forgiveness.
Where Xero falls short
Xero's plans aren't limited by user numbers, but they are limited by how many bills you can send, bank transactions you can reconcile, and invoices you can create a month. With the $9 per month Early plan, you can only send 5 bills and invoices and reconcile 20 bank transactions. That limit won't be enough for any but the smallest of businesses—it's best suited to freelancers with just a few projects.
And while Xero integrates with more than 800 third-party accounting apps (that's 150 more than QuickBooks, if you're counting) it doesn't include a built-in mileage tracking feature, which QuickBooks does include. You'll have to find your own mileage tracker, and unless you choose the $60 Established plan, you'll need to find a third-party project managing tool too.
Best automation: Zoho Books

Zoho
For software that doesn't require a steep learning curve, Zoho Books sure packs a technological punch: it automates the most tedious parts of business accounting and has a more robust built-in inventory feature than any brand on our list.
Zoho features
Zoho Books is just about the most comprehensive accounting software you can find. Even its basic plan includes automated invoice reminders, multi-currency payment acceptance, and client portals, where your customers can approve estimates and make bulk payments. The most expensive plan adds on a superb inventory tracking feature: it allows for customized pricing and includes instant notifications when your stock is running low.
Speaking of automatic notifications, Zoho Books' automation dramatically lowers the frustration of constant data entry. Each plan includes a certain amount of workflows, or automated functions you can set the software to perform. Workflows can be a little hard to figure out immediately (you'll want to check out Zoho's tutorial), but once you've got them down, workflows can remove the most tedious aspects of quality assurance, emailing, and invoicing.
Zoho's pricing for additional users
Zoho Books' basic plan, which starts (like Xero's) at $9 a month, allows for two users: you and your accountant. Its $19 mid-tier plan adds another user, while the pricest plan, at $29 a month, supports 10 users. Need more users? Zoho charges you an extra $2 per user per month, or $20 per user if you pay annually. That's a pretty good deal: FreshBooks charges $10 per additional user per month.
Where Zoho Books falls short
If Zoho Books has even more features than Xero, why did we give it second place instead of first? Well, it has one huge drawback that distinctly circumscribes its target audience: Zoho offers a payroll app only in Texas, California, and India. You can't even integrate Zoho with third-party payroll providers—while you can sign up for a provider like Gusto, you'll have to enter all employee data separately in Gusto and manually re-enter payroll info into Zoho Books for proper recordkeeping.
Best invoicing: FreshBooks
FreshBooks
Don't feel like adding more third-party apps to your accounting budget? FreshBooks' accounting software includes time tracking, expense tracking, payment acceptance, and receipt scanning with every plan.
FreshBooks features
FreshBooks syncs with more than 200 other financial apps, but you don't need a third-party time tracking, expense tracking, or payment acceptance provider: all three tools are right there on your FreshBooks dashboard.
FreshBooks also excels at customization, especially with invoicing: you can customize invoices with your business's logo as well as with the language you want to use and currency you want to accept (Xero charges extra for multi-currency functionality).
And FreshBooks' more expensive plans double down on automation. With automatic recurring invoices and late payment reminders, you don't have to stay on top of which client owes you what and when. Plus, no matter which plan you pick, the time-tracking feature lets you automatically add billable hours to invoices before you send them off so you get paid the right amount.
FreshBooks' COVID-19 response
FreshBooks is currently offering new customers 60% off all of its plans for the first six months. That lowers its starting price down from $15 to just $6. The costliest plan, Premium, drops from $50 a month to $20.
Where FreshBooks falls short
Unlike Xero, FreshBooks doesn't limit its bills, invoices, or transactions. Instead, it limits the number of clients you can bill a month. For the basic plan, that limit is just five clients, which is effectively the same as Xero's limit to five bills—unless you're invoicing your five clients multiple times a month.
FreshBooks also limits its Lite plan to single-entry accounting only. Every other plan is based on the double-entry system, which is a much more accurate method of accounting. If you're sending only five bills a month, you can probably get away with single-entry accounting, but it's still a gamble.
Find Your Money—and Keep More of It
With plans starting at $15 a month, FreshBooks is well-suited for freelancers, solopreneurs, and small-business owners alike.
Track time and expenses
Create custom invoices
Accept online payments
Get Started
Best for freelancers: Wave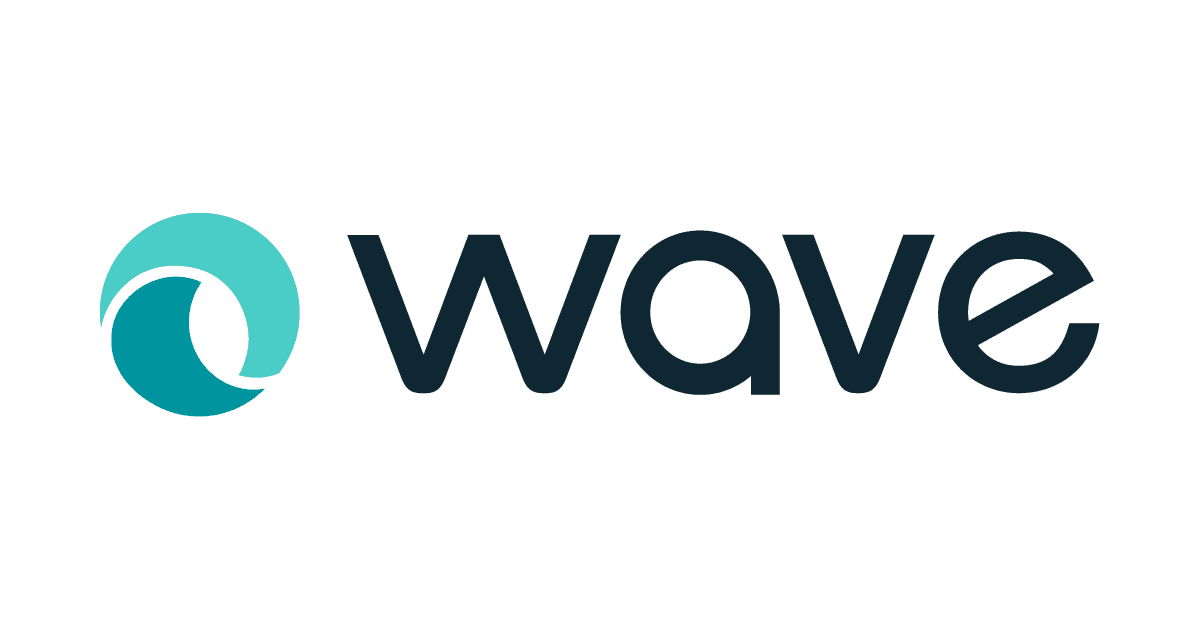 Wave
Wave's cloud-based accounting software is completely free and super easy to use. Even better, it includes features many providers charge extra for, including expense tracking, unlimited invoicing, double-entry accounting, and multi-currency payment acceptance.
Wave features
Even if Wave Accounting wasn't completely free, it would make our top five based solely on its excellent, extensive set of features.
Unlike Xero and FreshBooks, Wave doesn't limit bills, invoices, or bank reconciliation. Quite the contrary: you can send unlimited customized invoices, sync transactions from as many credit cards or bank accounts as you need, and even track expenses, which Xero includes with only its $60 plan. Unlike FreshBooks, Wave uses double-entry accounting, so you're much less likely to miss a numerical typo and end up with an IRS fine.
Price check: Wave vs. QuickBooks Self-Employed
QuickBooks Self-Employed is QuickBooks' freelance-centric accounting software. At $15 a month, it offers more tax assistance than Wave does (Intuit owns TurboTax as well as QuickBooks), and it rolls in mileage tracking, which Wave doesn't include. But in almost every other respect, Wave takes the cake: its expense tracking and invoicing are beyond stellar. Plus, it's free—a major perk for freelancers working to minimize expenses.
And unlike most other accounting software providers, Wave lets you manage multiple businesses from the same account. Extra LLCs don't require extra money, and as far as we can tell, Wave doesn't limit the users you can add either.
Where Wave falls short
Wave's main drawback is probably its mobile app—or lack thereof. While Wave has perfectly functional receipt scanning, payment acceptance, and invoicing mobile apps, it still doesn't have an accounting-specific app. That's a major downside for freelancers who spend a lot of time on the go and need to reconcile transactions away from home.
Best user experience: Sage Business Cloud Accounting

Sage Business Cloud Accounting
Even though it's the priciest pick on our list, Sage Business Cloud Accounting justifies its cost with thorough inventory tracking, legal compliance assistance, and solid customer service.
Sage Business Cloud Accounting features
Sage Business Cloud Accounting is the newest iteration of Sage One, and in spite of its clunky name, the new Sage is super streamlined and easy to use. It's also the most expensive of our QuickBooks alternatives—at $25 a month, it costs the same as QuickBooks' basic plan—but it does pack in a bunch of features QuickBooks doesn't, such as these:
Unlimited users
Inventory management
Cash flow tracking, including cash forecasting
Sage Business Cloud Accounting has a basic $10 plan, but frankly, we don't recommend it. The plan offers just invoicing and bank account syncing, and you'll get much more than that with Wave's completely free plan.
Where Sage Business Cloud Accounting falls short
Like we said, Sage is the priciest of our top picks. And unfortunately, it shares Zoho Books' main shortcoming: it syncs with only a handful of third-party apps . . . and payroll isn't one of them. As with Zoho Books, you'll have to independently subscribe to a payroll provider and update your payroll and accounting books separately.
Runners-up
Still haven't found what you're looking for? Don't worry, Bono—maybe one of our five runners-up will pique your interest.
Best free alternative: ZipBooks

ZipBooks
ZipBooks' free starter plan lets you send unlimited customizable invoices to an unlimited number of clients, and its $15 a month plan adds in excellent automation plus access for up to five users.
Unlike Xero and FreshBooks, ZipBooks' free Starter plan lets you send unlimited customized invoices to an unlimited number of clients and contacts. You can also accept payments online via PayPal and Square. If you want a little more oomph, the $15 starter plan adds recurring invoices, auto-billing, and late payment reminders—all excellent ways to automate the toughest parts of working with customers.
Unfortunately, even though ZipBooks lists an app on Google Play, user reviews indicate that it quite literally does not work. Not even a little bit. ZipBooks also lacks a built-in inventory feature, so product-based companies might find a better fit with Xero, Zoho, or Sage.
Best for sales teams: OneUp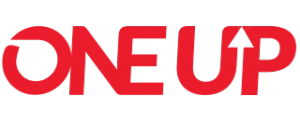 OneUp
All of OneUp's accounting plans include customer relationship management (CRM) features. Starting at $9 a month, you can monitor sales, follow up with clients, and schedule sales calls throughout the day.
OneUp offers all your basic accounting features, including invoicing and bank reconciliation, but its customer relationship management features really set it apart. None of our other software choices delve as deep as OneUp does into tracking sales and maintaining customer relationships—its lead dashboard helps you schedule calls, track new customer opportunities, and transform quotes into invoices that sync instantly with your accounting software.
However, only one OneUp plan includes unlimited users . . . and it costs $169 a month, which is even more than QuickBooks' most expensive plan. If collaboration is a must for you, absolutely look at Xero, Wave, or Zoho Books instead.
Best project management: FreeAgent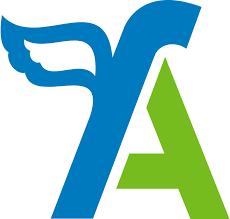 FreeAgent
Want to closely chart a project's income and expenses? FreeAgent helps break down your finances by project while still giving you the big picture with daily updates on your company's profit and loss.
FreeAgent's customer-friendly accounting software includes thorough project management. Use the software to track your billable time, project status, expected income, expenses—even your unbillable time so you can work on trimming down work hours you aren't paid for. FreeAgent's dashboard also shows you a current snapshot of your business's profit and loss, which means you always know where your business stands without having to generate a report.
FreeAgent costs more than most of our other picks: it starts at $12 a month for six months, then jumps up to $24 a month. And like ZipBooks, it doesn't include inventory tracking, which means it works better for project-based businesses rather than product-based ones.

Kashoo
Kashoo is all about easy automation. It categorizes expenses and auto-reconciles bank transactions so you can spend less time with your books and more time contacting clients.
Don't want to spend more time doing math than absolutely necessary? Kashoo can make that beautiful dream a reality. The software shouldn't take more than a minute to set up (really), and after that, it gets to work learning your spending habits and auto-categorizing expenses and receipts for tax time. If you have employees, Kashoo syncs with SurePayroll, which gives it a leg up on Zoho and Sage.
Simplicity is Kashoo's game, but that's also its biggest drawback. Kashoo lacks the more comprehensive features of competitors like OneUp and FreeAgent—you won't get project management or inventory tracking, and Kashoo doesn't currently sync with many third-party accounting apps.
Best for bookkeeping only: GoDaddy Online Bookkeeping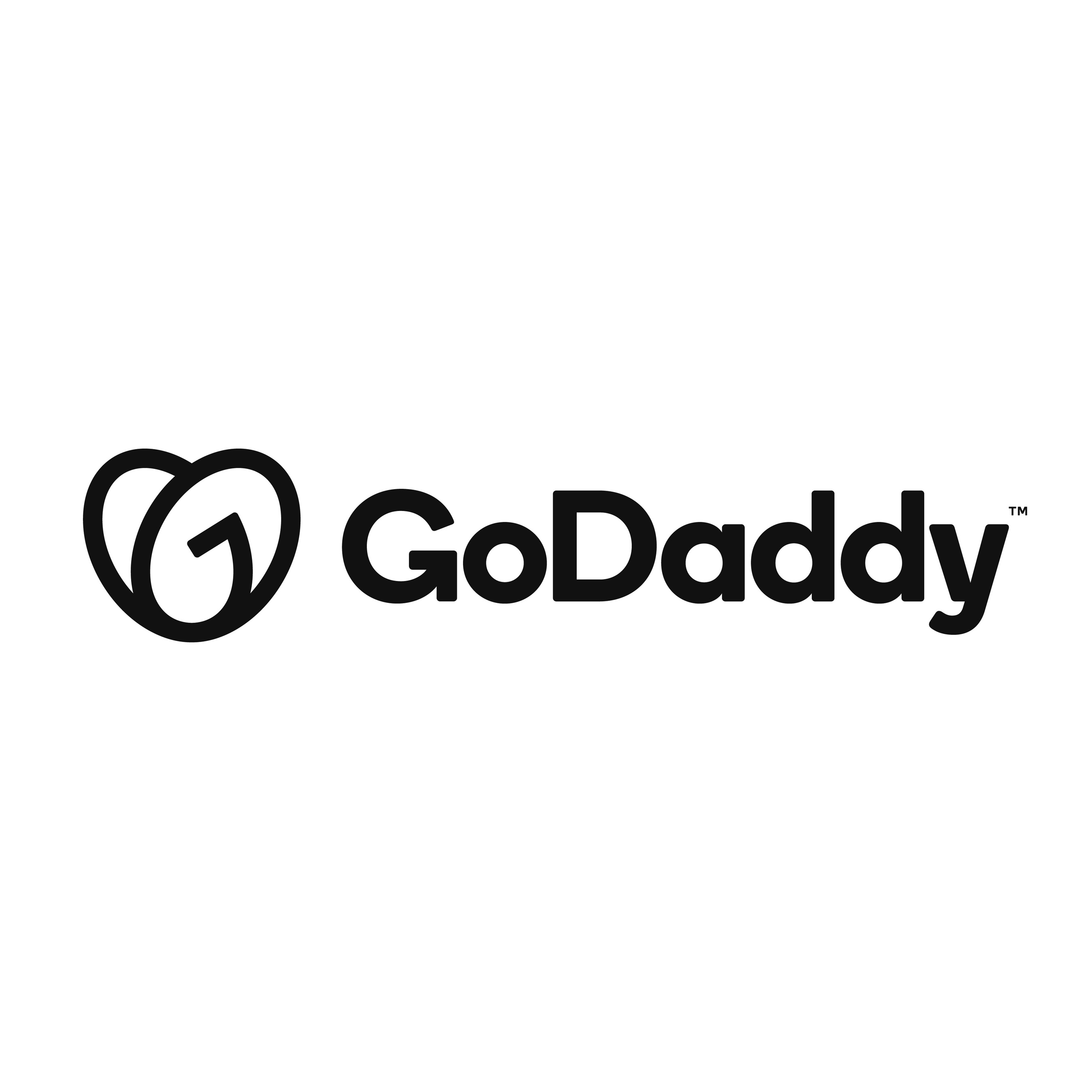 GoDaddy Online Bookkeeping
Just want cheap software to track financials and accept payments? GoDaddy Online Bookkeeping starts at $4.99 a month and perfectly suits Amazon and Etsy sellers.
Not every business owner needs the bells and whistles of FreshBooks, Xero, and QuickBooks. Some, especially Etsy and Amazon sellers, just need simple software that can track income, accept online payments, and send invoices and estimates. GoDaddy Online Bookkeeping does exactly that, plus run some minimal year-end reports, for $4.99 a month.
However, GoDaddy Online Bookkeeping likely won't work for anyone other than an online seller, not even freelancers or solopreneurs—the cheapest plan doesn't reconcile bank transactions or automatically import sales data.
QuickBooks alternative FAQ
Is there a free version of QuickBooks?
QuickBooks doesn't offer any free versions. Its lowest starting price is $15 a month, but that's for freelancers only. For small businesses, QuickBooks starts at $25 a month. QuickBooks offers a 30-day free trial, but new customers can choose either the free trial or a discount on the first three months, not both.
Is QuickBooks worth the money?
The answer depends on what you need from your accounting software. Do you need an excellent app for on-the-go accounting? Then QuickBooks might be worth the money—its accounting app is rated higher than most competitors', and we're pretty sure you'll love its user-friendly dashboard and comprehensive features.
But if you're looking for good inventory management and payroll integrations, QuickBooks might not be worth it for you. Zoho Books offers a better inventory management solution at a cheaper cost, and Xero and FreshBooks sync beautifully with Gusto (which we much prefer to QuickBooks Payroll).
Is Wave better than QuickBooks?
Wave is certainly cheaper than QuickBooks, but as for which cloud-based software is better, it depends largely on your business. In our opinion, Wave is generally better for freelancers: it's free, includes unlimited invoicing, and offers pretty thorough expense tracking. But with its handy tax and reporting features, QuickBooks typically has more to offer midsize businesses.
Can I run payroll with QuickBooks alternatives?
Apart from Zoho Books, all of our top QuickBooks alternatives either offer their own payroll software or partner with a top-notch payroll provider:
Xero, FreshBooks, and ZipBooks all integrate third-party payroll providers.
Wave offers its own payroll software, which starts at $20 a month in self-service states and $35 a month in full-service states.
If you're looking for good payroll software to pair with your QuickBooks alternatives, we (and Xero and FreshBooks) recommend Gusto, which starts at $39 a month (or $25 for the duration of the COVID-19 crisis). You can also try providers like Square Payroll, which doesn't charge a monthly base fee for contractor payments, or ADP, which bundles payroll and HR.
The takeaway
Just because QuickBooks is a household name doesn't make it right for your household ( . . . business-hold?)—and that's just fine. Each accounting software listed here offers a free trial, QuickBooks included, so try a few products on for size before you seal the deal.
Not sold on any of our QuickBooks alternatives? You might find a better match on our list of the year's best free accounting software for small businesses.
Disclaimer
At Business.org, our research is meant to offer general product and service recommendations. We don't guarantee that our suggestions will work best for each individual or business, so consider your unique needs when choosing products and services.
Sources
1. The QuickBooks Blog, "QBO Surpasses 2 Million Global Customer Milestone"