FreshBooks and Xero are two of the most popular alternatives to QuickBooks, and each has "unlimited" features that set it apart. If you need unlimited users more than anything else, Xero could work for you. And if unlimited invoicing and expense tracking is more your thing, FreshBooks is a good pick.
FreshBooks' and Xero's COVID-19 assistance
Most accounting software brands, FreshBooks and Xero included, are doing what they can to help small-business owners affected by the COVID-19 crisis. FreshBooks is offering 60% off its plan pricing for new customers for the first six months, which lowers starting prices to $6 a month for FreshBooks Lite, $10 a month for FreshBooks Plus, and $20 a month for FreshBooks Premium.
Xero's plan pricing was scheduled to change earlier in 2020, but the company has delayed price changes to July 1. Plan pricing will increase by only $2, bringing Xero's starting price to $11 a month.
QuickBooks' parent company, Intuit, has been changing the accounting software game since the early '80s. With millions of worldwide users, it's the powerhouse of the accounting world—with good reason.
But there are alternatives to QuickBooks out there, and two of the best, FreshBooks and Xero, have made a huge splash in a much shorter amount of time. Xero, founded in New Zealand in 2006, has 2 million current users.1 And FreshBooks, founded in Canada a few years earlier, has had (an astonishing) 24 million users since its founding.2
Both companies offer affordable plans for freelancers, well-rounded mid-tier plans for growing businesses, and comprehensive enterprise plans. But could one software option work better for you than the other? Read our comparison to find out.
FreshBooks vs. QuickBooks Online
| | | | | | |
| --- | --- | --- | --- | --- | --- |
| Brand | Starting price | Free trial | Mobile app | Key features | Learn more |
| FreshBooks | $15/mo. | 30 days | iOS and Android | Unlimited invoices, time tracking, automatic bank account syncing | See Plans |
| Xero | $9/mo. | 30 days | iOS and Android | Unlimited users, 700+ integrations | See Plans |
Data effective 3/31/20. At publishing time, pricing and features are current but are subject to change. Offers may not be available in all areas.

FreshBooks: Most comprehensive
FreshBooks
With its clean dashboard, automatic bank reconciliation, and built-in time tracking and payment acceptance features, FreshBooks is a good pick for small-business owners who want one platform to tackle multiple tasks.
FreshBooks plans and pricing 2020
| | | | | |
| --- | --- | --- | --- | --- |
| Plan name | Starting price | Number of clients | Key features | Learn more |
| Lite | $15/mo. | Up to 5 | Invoices, expense tracking, time tracking, tax reports | View Plan |
| Plus | $25/mo. | Up to 50 | Lite features + double-entry accounting, automated recurring invoices, automated late fees | View Plan |
| Premium | $50/mo. | Up to 500 | Plus features + up to 500 billable clients | View Plan |
Data effective 3/31/20. At publishing time, pricing and features are current but are subject to change. Offers may not be available in all areas.

FreshBooks' cheapest plan bundles a bunch of key accounting features into one tidy platform:
Customized, unlimited invoices
Expense tracking
Time tracking
Online payment acceptance (ACH transfers and credit card payments)
Automatic bank account reconciliation
Accountant access
At $15 a month, FreshBooks Lite is perfect for freelancers who are juggling just a handful of clients and projects. But since the Lite plan limits you to five billable clients a month, anyone other than freelancers and solopreneurs will probably have to pass it up.
Luckily, FreshBooks' next plan, FreshBooks Plus, starts at just $25 a month. With up to 50 billable clients each month, it's a better fit for small to midsize businesses.
FreshBooks Plus also adds perks that streamline financial tasks for busy small-business owners, such as automatic late payment reminders for your clients' overdue bills, automatic late fees (if the reminders don't work out), and automatic recurring invoicing. (In the blank-slate rush of a new month, it's easy to forget last month's unpaid bills, which could leave you missing out on a substantial chunk of cash.)
Pro tip: Additional users
Wary of being the only person tracking your company's finances? You can add as many additional users as you like to any FreshBooks plan, but bear in mind that it'll cost you $10 extra per person per month.
The Premium plan doubles the price and multiplies the number of monthly billable clients by 10; you can bill 500 clients a month, but in all other respects, Premium is the same as Plus. And frankly, if your business is big enough that you're juggling 500 clients a month, $50 is an absolute steal.
Affordable plans with thorough accounting features
Robust customer support team with multiple contact methods
Highly rated mobile app
Single-entry accounting required for cheapest plan
No built-in inventory management
Limited billable clients per month
Where FreshBooks stands out
FreshBooks includes a few accounting-adjacent services you usually have to get through a secondary provider, like time tracking and payment acceptance. You'll still need to find a thirty-party app for payroll, though (FreshBooks recommends Gusto).
FreshBooks' bookkeeping services
Want more in-depth financial help and an extra set of eyes on your books? FreshBooks can pair you with a bookkeeper who keeps your books compliant, balanced, and accurate.
In a world where more and more people use their phones to get online, a software provider is only as good as its app. Fortunately, FreshBooks' mobile accounting app is, by all accounts, excellent. The iOS app has 4.8 stars from just over 8K users,3 and the Android app performs similarly well with 4.3 stars from 1.8K users.4 With the app, you can check out your financials at a glance, create and send invoices, and capture receipts to track expenses entirely on the go.
FreshBooks also has a more robust customer service department than many other software providers (like Wave, which only offers email assistance). If you need help from FreshBooks, you can get in touch by phone, chat, or email, or just search the extensive online support library for help with common problems.
Where FreshBooks falls short
Ask any accountant: double-entry accounting is the most accurate way to keep your books. With this method, you enter each financial transaction twice, which helps eliminate errors and verifies that your books really are balanced at the end of the day.
Alas, with its cheapest plan, FreshBooks offers only single-entry accounting, which isn't great. Sure, single entry can work okay for freelancers with one or two clients, but it's way too simplistic for any other type of business.
And while we like FreshBooks' time-tracking and bill-payment inclusions, the software still lacks a few built-in features, most notably inventory management. You'll have to find inventory management software that syncs with FreshBooks, which isn't necessarily a bad thing—there are dozens of great options. Still, it's a bummer that FreshBooks Classic's inventory tracker didn't carry over to the new FreshBooks.
Pro tip: Third-party integrations
The best accounting software integrates with other great software (like inventory management, payroll, and billing software) to make tracking business financials a piece of cake. Make sure your favorite business apps sync with your accounting software before you sign up; like most accounting software providers, FreshBooks lists its integrations online.
Finally, we find FreshBooks' client limitations a little frustrating. Don't get us wrong; you get a lot of bang for your buck with the Lite plan, and its unlimited features are stellar. But what's the point of unlimited invoices when you can bill only five clients a month?
Find Your Money—and Keep More of It
With plans starting at $15 a month, FreshBooks is well-suited for freelancers, solopreneurs, and small-business owners alike.
Track time and expenses
Create custom invoices
Accept online payments
Get Started
Xero: Best for collaboration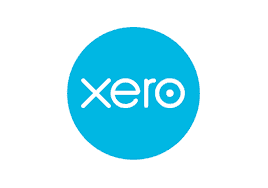 Xero
Each Xero plan includes unlimited users—a perk practically unheard of in accounting software circles, especially software that starts at $9 a month. With built-in inventory tracking and a massive library of third-party app integrations, Xero works well for small and midsize businesses alike.
Xero plans and pricing 2020
| | | | | |
| --- | --- | --- | --- | --- |
| Plan name | Starting price | Number of bills | Key features | Learn more |
| Early | $9/mo. | Up to five | Invoices (up to 5), bill entry (up to 5), bank reconciliation (up to 20), and receipt and bill scanning | View Plan |
| Growing | $30/mo. | Unlimited | Early features + unlimited bills, invoices, quotes, and bank reconciliations | View Plan |
| Established | $60/mo. | Unlimited | Growing features + expense management, project management, and multi-currency functionality | View Plan |
Data effective 3/31/20. At publishing time, pricing and features are current but are subject to change. Offers may not be available in all areas.

Xero's basic plan, Early, comes with basic accounting features made to suit freelancers, including these:
Bank account syncing and automatic reconciliation
Online invoicing with billing and payment acceptance
Receipt scanning and uploads
Easy on-time bill payment
The Early plan imposes limits on how many of each activity you can perform: up to 20 bank reconciliations, 5 bill payments, 5 invoices, and 5 quotes.
That's not loads of bills or invoices, but it's comparable to FreshBooks' five-client limit with its cheapest plan. There's one key difference, though: with FreshBooks, you can send unlimited invoices to the same five clients throughout the month. If you're billing each client only once a month, Xero is cheaper.
To remove the billing and reconciliation limits, you'll have to upgrade to the Growing plan, which has all of the Early plan's features at $30 a month instead of $9. That's a big jump, but the price is worth it to access unlimited billing, quotes, and invoicing.
And while the Established plan is double the cost, it has the best features for bigger teams. For instance, it includes expense and project management, both of which help you keep better tabs on a larger cash flow and a larger team. It also lets you accept bills and send invoices in multiple currencies, a necessary feature if your business is big enough to operate in more than one country.
Other features worth noting? Unlike FreshBooks, Xero has a built-in inventory feature, though you don't have to use it. Xero syncs with so many third-party apps that you can almost certainly hook up your preferred point-of-sale and inventory management software.
Affordable starting price of $9/month
Unlimited collaboration with each plan
700+ business app integrations
Limited number of bills and bank reconciliations with cheapest plan
Expense and project management with most expensive plan only
Where Xero stands out
We may have already mentioned this, but did you know that Xero lets you add as many users as you want to your accounting plan? We can't think of any other cloud-based accounting program that lets you do the same thing for just $9 a month, so again, if collaboration is key for you, choose Xero.
Xero does more than provide easy collaboration for its users: it practices what it preaches by integrating with more than 700 popular business apps. That's even more third-party apps than QuickBooks pairs with. Honestly, your favorite financial app would have to work hard not to sync with Xero.
And while we're on the subject of mobile apps, Xero's isn't too shabby. It's not as popular as FreshBooks' accounting app, but iOS users still give it 4.2 stars out of 55 while Android users give it 3.5.6 With the recent addition of Hubdoc, on-the-go receipt capturing is easier than ever.
Where Xero falls short
Xero shares one of FreshBooks' top weaknesses: its cheapest plan limits you to sending five invoices and paying five bills a month. (Technically, since FreshBooks includes unlimited invoices, you could send as many as you wanted to your limited-to-five clients.) And while Xero syncs with your bank account for fast, automatic bank reconciliation, the cheapest plan affords you only 20 reconciliations—another reason the plan won't work for anyone other than freelancers and solopreneurs with limited expenses.
Speaking of expenses, only Xero's most expensive plan lets you manage them. You can use Hubdoc to scan and upload receipts, but you can access more detailed expense management only if you're paying $60 a month.
FAQs
Are FreshBooks and Xero better than QuickBooks?
That depends—what are you looking for in accounting software? If you want super user-friendly software that accountants and bookkeepers use daily all over the world, QuickBooks Online is definitely a solid choice. But if you're looking for more affordable software that still offers comprehensive features and better customer service, FreshBooks and Xero could suit too.
Does FreshBooks sync with TurboTax?
No. TurboTax is owned by Intuit, the company that created QuickBooks—which means the software syncs with QuickBooks, but not with Xero, FreshBooks, or most other players in the game.
The takeaway
Choosing the right accounting software doesn't determine your business's success, but it does determine how much time you spend keeping the books, how easily you can read financial reports, and who you can collaborate with. It's a big deal, and finding the right software can make your life a hell of a lot easier. So if you're not fully decided on one software over the other, take them out for a spin—both Xero and FreshBooks offer free trials.
Not thrilled about either Xero or FreshBooks? Check out our other picks for the year's best small-business accounting software.