FreshBooks vs. QuickBooks Online
FreshBooks' lower cost and invoicing make it a great choice for freelancers, while QuickBooks Online has more thorough tax help.
Data as of 8/12/22. Offers and availability may vary by location and are subject to change.
If you want budget-friendly, invoice-focused accounting software with a great customer service reputation, we recommend FreshBooks. Its unlimited professional invoicing—complete with a collaborative client portal and automatic late payment reminders—make it perfect for service-based freelancers.
But if you want slightly more thorough accounting software (and don't care as much about price), we recommend QuickBooks. Intuit QuickBooks Online is one of the most popular accounting software in the world. More importantly, though, its comprehensive features, impressive mobile app, and useful expense tracking features simplify tax time for business owners who rely on tax write-offs at the end of the year.
FreshBooks vs. QuickBooks Online
| | | | | | |
| --- | --- | --- | --- | --- | --- |
| Brand | Starting price | Income and expense tracking | Unlimited invoices | User limits | Get started |
| | $15.00/mo. | Yes | Yes | Unlimited (addt'l fee) | See Plans |
| | $30.00/mo. | Yes | Yes | Limited by plan | See Plans |
Data as of 8/12/22. Offers and availability may vary by location and are subject to change.
Best for your budget: FreshBooks
FreshBooks starts at $15 a month, which is half the cost of QuickBooks Online's starting price ($30.00 a month).
QuickBooks tends to up its prices with greater frequency than FreshBooks does. It also offers fewer (and more expensive) discounts than FreshBooks does. For instance, with QuickBooks, you can choose to get 50% off for your first three months or you can waive the discount and try QuickBooks free for 30 days. 
But FreshBooks frequently offers outstanding seasonal promotions that run from 60% to 70% off for the first three months. FreshBooks also offers a yearly (rather than month-to-month) payment option, which saves you an additional 10%. 
Want to know just how much you save with FreshBooks? Let's crunch the numbers. FreshBooks Lite ($15 a month) is FreshBooks' cheapest plan. At 70% off for three months plus an extra 10% off when you pay yearly, your total accounting cost for the year is around $130.00.
QuickBooks Online's cheapest plan, Simple Start, costs $30 a month. Even if you take advantage of 50% off for three months, your yearly fee is $315.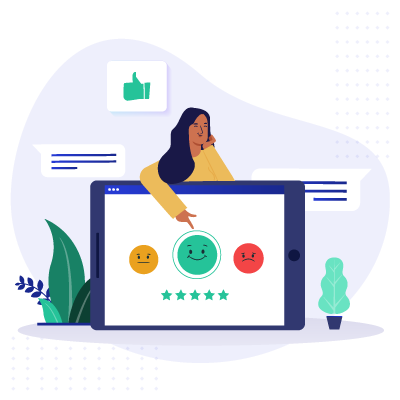 Expert Advice, Straight to Your Inbox
Gain confidence in your business future with our weekly simple solutions newsletter.
We want to note that FreshBooks does charge an additional $10 a month for each user you add. With FreshBooks Lite, that per-user fee includes your accountant. In contrast, most accounting tools (including Intuit QuickBooks) include accountant access for free. 
Best accounting features: QuickBooks Online
For the most part, FreshBooks and QuickBooks Online share the same accounting features, like invoicing and business expense tracking. But QuickBooks has some notable accounting features that set it apart from its competitors and help account for its higher starting price.
QuickBooks Online vs. FreshBooks: Basic plan feature comparison
| | | |
| --- | --- | --- |
| Accounting software | | |
| Starting price | $30.00/mo. | $15.00/mo. |
| Automatic bank reconciliation | Yes | No |
| Double-entry bookkeeping | Yes | No |
| Receipt scanning | Yes | No |
| Expense tracking | Yes | Yes |
| Payment acceptance | Yes (via QuickBooks Payments) | Yes (via FreshBooks Payments) |
| Sales tax tracking | Yes | Yes |
| Unlimited invoices | Yes | Yes |
| 1099 contractor management | Yes | No |
| Mileage tracking | Yes | Yes |
| Time tracking | Yes | Yes |
| iOS app rating | 4.7 stars1 | 4.7 stars3 |
| Google Play app rating | 4 stars2 | 4.3 stars4 |
| Get started | See Plans | See Plans |
Data as of 8/12/22. Offers and availability may vary by location and are subject to change.
QuickBooks Online and FreshBooks both perform the same basic accounting tasks, like sending invoices, tracking invoices and expenses, and accepting client payments. But QuickBooks Online includes two accounting basics that FreshBooks leaves out: automatic bank reconciliation and double-entry bookkeeping. 
Bank reconciliation is the most fundamental part of small-business accounting. It's how you ensure your books are balanced at the end of the day and that your cash flow is solid. As a process, it's a little confusing for non-accountant business owners to get the hang of, but that's why you're using accounting software in the first place—QuickBooks Online is particularly user-friendly and automates as much of bank reconciliation as possible for you. 
As for double-entry bookkeeping, it's a more accurate accountant-approved mode of bookkeeping than its simplified alternative, single-entry bookkeeping. With double-entry, you enter each financial transaction twice to lower the possibility of bookkeeping errors. Again, double entry sounds a bit confusing if you're not used to it, but QuickBooks and other accounting software automate the process for you and make it easy to find and fix bookkeeping errors.
Both double-entry accounting and automatic bank transaction reconciliation are industry standards. You have to go out of your way to find accounting software—including free software like Wave Accounting—that leaves those two features out. Even if you're a freelancer with five or fewer monthly clients, you can benefit from the accuracy of double-entry bookkeeping and reconciliation.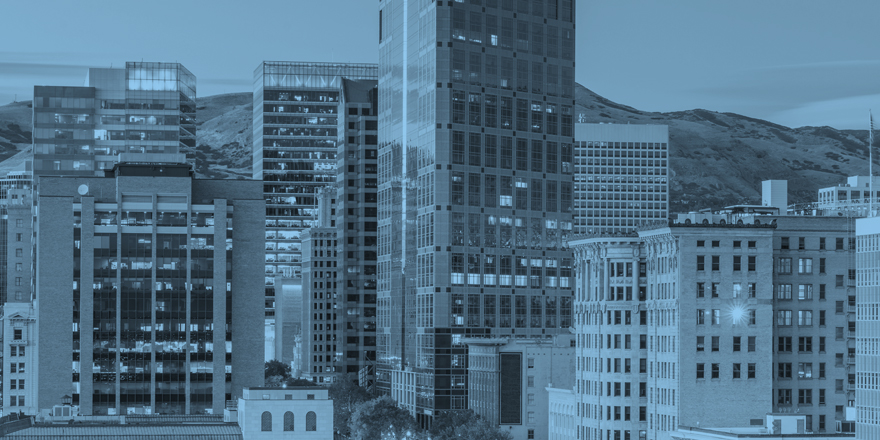 Find Your Money—and Keep More of It
With plans starting at $15 a month, FreshBooks is well-suited for freelancers, solopreneurs, and small-business owners alike.
Track time and expenses
Create custom invoices
Accept online payments
Best invoicing: FreshBooks
Let's be clear: QuickBooks' invoicing is perfectly serviceable. Unlike Xero, QuickBooks doesn't limit the number of invoices you can send per month. (Xero's basic plan restricts you to sending just 20 invoices each month.) And just as with FreshBooks, QuickBooks' invoices include in-invoice client payment options to help you get paid on time. 
But QuickBooks Online wasn't built for invoicing—and FreshBooks was. Along with the invoicing basics listed above, FreshBooks introduces some crucial invoicing tools that make it perfect for project- and service-based freelancers: 
Client collaboration via an invoice client portal
Automatic recurring invoices for repeat customers
Automatic late payment reminders for overdue customer payments
Plus—and this doesn't matter quite as much, but it still counts for something—FreshBooks' invoice templates are clearer and more professional than QuickBooks'. Sure, both software let you customize invoices to your business's logo and colors. But FreshBooks' invoices look nicer, which is a nice touch for client-centric businesses.
Best customer service: FreshBooks
In a business sector that isn't exactly known for customer satisfaction, FreshBooks' customer service stands out.
You can get in touch with FreshBooks customer support over the phone or via chat. That's a nice contrast to Wave and Xero, neither of which offer phone-based customer support. FreshBooks also has extended customer service hours from 8 am to 8 pm ET.
Meanwhile, even though QuickBooks does have phone-based customer service, the number is buried so far down that you'll have a hard time finding it. QuickBooks would much prefer you to search its FAQ page to get an answer, which is helpful as long as you have a common problem and don't need immediate help.
Then there's the matter of customer reputation. On the review site Trustradius, users give FreshBooks 8.1 stars out of 10.5 FreshBooks isn't certified with the Better Business Bureau (BBB), but it has an A+ rating on the BBB site.6 Plus, only seven customers have logged FreshBooks complaints via the BBB.6 QuickBooks has a A- with the BBB, where customers have lodged nearly 3,000 complaints.7
In fairness, Intuit is a much larger company than FreshBooks with a wider customer base. Still, you'd hope such a large international company would invest in better customer service.
Best tax help: QuickBooks Online
It should come as no surprise that Intuit, creator of TurboTax, includes plenty of helpful tax features with QuickBooks Online. If you manage 1099 contractors, the software will generate end-of-year 1099 tax forms for easy distribution. You can also organize your income and expenses by tax category, easily see how much you owe in taxes each quarter, track sales taxes, and automatically calculate taxes right on your invoices.
That's not to say FreshBooks doesn't offer any tax help. But with FreshBooks Lite, you can't track expenses through receipt scanning—instead, you have to track them through your synced bank account. That's not a huge deal, but it's frustrating that FreshBooks doesn't come with a built-in receipt scanner. 
Here's our bottom line: if you have only a few clients, need quality invoices, and want a plan that's easy on your budget, try FreshBooks. If you don't care quite as much about cost but need mileage tracking and extra tax help, QuickBooks is your accounting solution.
Not totally sold on either QuickBooks or FreshBooks? Our article on the year's best accounting software for small businesses has eight more options to consider.
FreshBooks vs. QuickBooks FAQ
Is FreshBooks better than QuickBooks?
FreshBooks costs less than QuickBooks, provides better customer service, and offers better invoicing customization. On the other hand, QuickBooks builds mileage tracking into all of its plans and comes with inventory management. In other words, FreshBooks might be better for you than QuickBooks—or vice versa. It depends entirely on what your business needs.
Is FreshBooks compatible with QuickBooks?
Since FreshBooks and QuickBooks are two different accounting programs, you can't integrate one with the other. If you have both a FreshBooks account and a QuickBooks account (not something we'd recommend), you'll have to keep the software separate—unless you sign up for FreshBooks' custom plan, FreshBooks Select. According to the site, this plan includes Xero and QuickBooks integration. But honestly? We're not sure what on earth that means, so be sure to ask about it if you call for a quote.
FreshBooks and QuickBooks do integrate with many of the same third-party apps, like Expensify for expense management and TSheets for employee time tracking.
Best Small Business Accounting Software
What's the difference between QuickBooks Online and QuickBooks Pro?
QuickBooks Online is Intuit's cloud-based accounting solution. If you use QuickBooks Online, all your information is stored in the cloud, where you can access it from any desktop, laptop, or web-enabled device. Like most cloud-based software, QuickBooks Online costs a monthly fee.
In contrast, QuickBooks Pro is Intuit's desktop accounting program. You'll download the software onto one computer, which means you can access your data only from that device (unless you want to pay Intuit's extra fee for cloud hosting). If you'd rather download software once and call it good, QuickBooks Pro 2021 costs a one-time fee of $399.99. And if you prefer annual updates and more robust customer service, try QuickBooks Pro Plus 2021 instead, which starts at $299.99 a year.
What is QuickBooks Self-Employed?
QuickBooks Self-Employed is a QuickBooks Online plan for freelancers. It starts at $15 a month, and for its price, it has quite a few useful features:
Invoicing
Payment acceptance
Mileage tracking
Basic reporting
Receipt capturing
Income and expense tracking
So if QuickBooks Self-Employed costs the same as FreshBooks Lite, why did we label FreshBooks the more affordable provider? Because QuickBooks Self-Employed doesn't have anything to offer businesses with multiple employees. Meanwhile, FreshBooks Lite is tailored towards freelancers, solopreneurs, and small businesses with employees on hand—basically, it packs more of a punch for more types of business owners.
That doesn't mean QuickBooks Self-Employed won't work for you. FreshBooks Lite's reporting and invoicing features are more thorough than those included with QuickBooks Self-Employed, but QuickBooks includes more tax features.
For instance, QuickBooks calculates quarterly taxes for freelancers who pay smaller, more manageable sums during the year instead of one lump sum in April. And if you fill out a Schedule C form for itemized tax deductions, QuickBooks will highlight deduction categories you might have missed otherwise (which means you'll get a better tax return).
Sources
1. The App Store, "QuickBooks Accounting." Accessed August 12, 2022.
2. Google Play, "QuickBooks Online Accounting, Invoicing, and Expenses." Accessed August 12, 2022.
3. The App Store, "FreshBooks Accounting." Accessed August 12, 2022.
4. Google Play, "FreshBooks—Invoice and Accounting." Accessed August 12, 2022.
5. TrustRadius, "FreshBooks." Accessed August 12, 2022.
6. Better Business Bureau, "FreshBooks." Accessed August 12, 2022.
7. Better Business Bureau, "Intuit Inc." Accessed August 12, 2022.
Disclaimer
At Business.org, our research is meant to offer general product and service recommendations. We don't guarantee that our suggestions will work best for each individual or business, so consider your unique needs when choosing products and services.