Zoho Books is one of the most affordable and fully featured accounting software for business.
Data as of 12/15/22. Offers and availability may vary by location and are subject to change.
*Available only for businesses with less than $50K USD in annual revenue
**When billed annually
The bottom line: Zoho Books is an affordable accounting solution for freelancers and small-business owners who want easy software automation and a beautiful, user-friendly interface. For $15 a month (or $20 if you pay month to month), Zoho's accounting solution, Zoho Books, helps you track business expenses, send invoices, and accept online payments. It also automates as many of those tasks as possible, which means less time entering data and more time steering your business towards success.
However, while Zoho Books syncs nicely with the full Zoho suite of products, it doesn't have as many third-party integrations as competitors like Xero and QuickBooks Online. Most importantly, it doesn't have any easy integrations with payroll software. If you have employees and want to cut out manual data entry between your accounting and payroll programs, Zoho Books probably shouldn't be your first choice.
Extremely intuitive, user-friendly interface
Thorough accounting features
Multiple users with all paid plans
Comprehensive task automation, including customized automations
24-hour customer service (weekdays only)
Limited integration with non-Zoho apps
Payroll syncing limited to California, Texas, and New York
Zoho Books review: Table of contents
Zoho Books discounts and savings
Like many accounting software providers, Zoho Books offers the occasional holiday sale. Check the site during the end of the year and again at the end of tax season in April. You'll also save quite a bit of cash if pay annually rather than month to month. If you can, we strongly recommend signing up for an annual price rather than paying on a monthly basis.
Compare Zoho Books plans and pricing
| | | | | | |
| --- | --- | --- | --- | --- | --- |
| Plan name | Starting price (billed annually) | Starting price (billed monthly) | Number of users | Standout features | Get started |
| | $0.00* | $0.00* | 1 user + accountant access | Invoicing, client portal, payment automation | See Plans |
| | $15.00/mo. | $20.00/mo. | 3 users | Free + sales tax tracking, expense tracking, addt'l customer support | See Plans |
| | $40.00/mo. | $50.00/mo. | 5 users | Standard + bills, sales orders, purchase orders | See Plans |
| | $60.00/mo. | $70.00/mo. | 10 users | Professional + budgeting, custom domain, Zoho Sign | See Plans |
Data as of 12/15/22. Offers and availability may vary by location and are subject to change.
*Available for businesses with a revenue less than $50,000 USD per annum
If you want to spend as little time as possible keeping your books, Zoho's accounting features make it a great fit—as long as you don't have many employees. Why? Because Zoho Books doesn't have an easy payroll solution. Other popular accounting software providers either offer their own payroll product or sync with payroll providers like Gusto. Zoho doesn't.
Practically speaking, Zoho's lack of payroll syncing means you'll use separate payroll software to calculate employees' wages. Then you'll re-enter that same information in your Zoho Books chart of accounts to ensure your business finances are accurate.
If this sounds like a hassle, well, that's because it is. As a result, we can't really recommend Zoho Books to companies with more than a handful of employees. But if you work for yourself, employ two or three other people, and don't mind re-entering payroll information (or paying an accountant to do it for you), Zoho's automation, price, and ease of use make it a great choice.
Zoho Books' free plan is available to any business that makes less than $50,000 in annual revenue. The plan comes with a few limitations—for instance, you're limited to sending 1,000 invoices a year. Only one user can use the software (though you can share access with an accountant). 
In other words, the free plan is perfect for freelancers, solopreneurs, and other sole proprietors who don't rely on anyone else to crunch the numbers. Zoho Books also has an excellent client portal where you can convert estimates and quotes to invoices, collect payments, and collaborate with your clients.
The free plan also includes a good amount of automation that many other providers leave off. You can send automatic recurring invoices, automate payment reminders for customers, and automatically import bank transaction information. 
Zoho's Standard plan, starting at $15 a month ($20 if billed monthly instead of annually), includes three users and lets you send up to 5,000 invoices a year. On top of the basic accounting features you should expect with any accounting provider (expense tracking, bank reconciliation, and a solid mobile app), you get these Zoho perks:
A client portal for easy collaboration, invoicing, and online payment acceptance
Mileage tracking (ideal for self-employed freelancers)
1099 contractor management
Recurring invoices, expenses, and payment reminders
Sales tax tracking
Additionally, all paid Zoho plans, including Standard, offer customer support via chat, email, and phone. (In contrast, the free plan includes email support only.) 
Best Small Business Accounting Software
The Standard plan does miss a few key features that businesses with inventory require, including sales orders and purchase orders. It doesn't include built-in time tracking or billing. Most notably, it doesn't include workflow automation: you'll need the Professional plan to start capitalizing on workflows.
What is a Zoho Books workflow view?
Zoho's accounting Workflow Rules are customized, automatic system actions and alerts that help save you time on the most redundant tasks. For instance, a workflow could notify a manager when a sales rep makes a sale greater than a given amount. It could also automatically transfer that customer's file to said manager without anyone having to lift a finger. The setup is unique to your business, and Zoho's handy guides help you create the right workflows for your needs.
The Professional plan starts at $40 a month ($50 when paid month to month) and ups your yearly invoice limit to 10,000 invoices. It also adds two more users, bringing your total to 5, and adds bill payment features (up to 10,000 bills per organization per year).
Along with bill pay, Professional includes these features:
Sales orders and purchase orders
Sales and purchase approvals
Vendor credits
Multi-currency handling
Time tracking
And, like we said above, the Professional plan adds 10 automated workflows to your software.
The Premium plan, Zoho's priciest, costs $60 a month when billed annually or $70 if billed monthly. The plan expands your user number to 10 and limits your yearly invoices and bill payments to 25,000 each. It also adds some business website features (like a custom domain) and integration with Zoho Sign (Zoho's digital signature app). Finally, with Premium, you get up to 200 custom, automated workflows.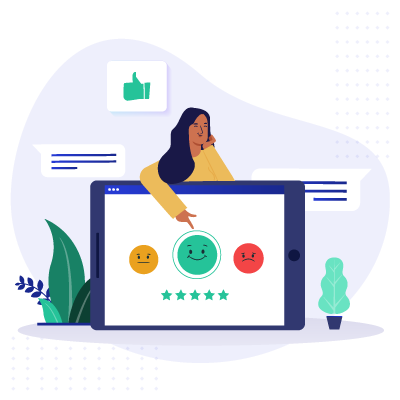 Expert Advice, Straight to Your Inbox
Gain confidence in your business future with our weekly simple solutions newsletter.
Zoho Books vs. top competitors
| | | | | |
| --- | --- | --- | --- | --- |
| Brand name | Starting price | Max. user number | Mileage and expense tracking (w/ basic plan) | Get started |
| | $0.00/mo.* | Unlimited (addt'l fee) | Yes | See Plans |
| | $13.00/mo. | Unlimited | Expense tracking with priciest plan only | See Plans |
| | $25.00/mo. | Up to 25 | Yes | See Plans |
| | $15.00/mo. | Unlimited (addt'l fee) | Yes | See Plans |
| | Free for life | Unlimited | No built-in mileage tracking | See Plans |
Data as of 12/15/22. Offers and availability may vary by location and are subject to change.
Zoho Books' key drawbacks
Zoho's cloud-based accounting software has one major flaw that makes it hard to recommend to businesses with employees. Apart from Texas and California, Zoho doesn't offer payroll integration in the United States. With Zoho Books, you'll have to manually enter your payroll data into your accounting software every payday, which works against Zoho Books' time-saving automation in a big way. So if you manage employees, we recommend you look to a competitor like Xero or Wave instead.
And while Zoho does integrate with other Zoho products, it doesn't integrate with many third-party apps. For instance, Zoho Books syncs with Zoho CRM for CRM integration, but you won't find many third-party CRM providers that sync with Zoho. (On the flip side, QuickBooks does integrate with some non-accounting Zoho products, including Zoho CRM.)
A recent pricing update means that Zoho Books is no longer one of the cheapest accounting software options out there. With plans starting at $15 a month and maxing out at $70 a month, it's now more expensive than both Xero and FreshBooks. (QuickBooks is still more expensive than all three options, however.)
And while Zoho Books's cheapest plan includes a chart of accounts with journal entries, it doesn't automatically generate those journal entries. Since you make a journal entry every time you debit or credit an account, we can't recommend the Standard plan unless you record just a few transactions a week.
Like the super-popular QuickBooks, Zoho's cloud-based accounting software is hyper intuitive—ideal for business owners new to the wide world of accounting. Zoho Books is also a touch cheaper: if you pay annually, Zoho starts at $15 a month.
Plus, extra users cost just $2.50 per user per month. That's not quite as good as Xero's unlimited users, but it's certainly better than both QuickBooks (which doesn't let you add extra users) and FreshBooks (which charges $10 a month for extra users).
Zoho is already a user-friendly, highly automated platform. Its two more expensive plans take that automation to the next level by including automated workflows (or Workflow Rules). These workflows let you automate tedious, repetitive tasks, and they're fully customizable to your business. While the cheapest plan doesn't include any workflow automations, it does automatically update your bank feeds, allow for bulk updates, and set recurring expenses.
Finally, Zoho Books has a solid mobile accounting app that works well for both Apple and Android users. On Apple's App Store, the app has 4.8 stars out of 5.1 The app is more popular among Android users, though: on Google Play, it averages a rating of 4.5 stars from more than 7,000 users.2 No matter what type of smartphone or tablet you use, though, the Zoho Books app lets you send invoices and track your business's finances on the go.
Zoho Books is a standalone accounting software solution, but Zoho offers an entire suite of products that integrate with each other and can manage most aspects of your business. For instance, there's Zoho Projects for project management, Zoho Inventory for inventory management, Zoho CRM for customer relationship management, and Zoho Expense for expense tracking.
Of course, some of these features are included in Zoho Books, such as expense tracking and invoicing. If you have Zoho Books, you don't need an additional Zoho Invoice subscription. (On the other hand, if you don't need a full suite of accounting features, Zoho Expense and Zoho Invoice both have lower starting prices than Zoho Books.)
Most Zoho products cost an additional fee, though some (like Zoho Invoice) have free plans with limited functions. If you want all of Zoho's apps in one package, Zoho One bundles the whole Zoho suite of products into one cohesive platform.
If you're tired of wasting time on manual data entry, we say give Zoho Books's accounting platform a spin. The automation and user customization should help save you time, and the low per-user fee sweetens the deal. But if payroll is a must for you (not to mention your dozens of employees), we have to be honest: until Zoho develops better payroll integration, you should choose different accounting software.
Not sold on our Zoho accounting review? Not to worry—Zoho Books isn't for everyone. You'll find nine other alternatives on our list of the year's best bookkeeping software for small businesses.
Is Zoho Books better than QuickBooks?
QuickBooks and Zoho Books share some strengths, especially their user-friendly software, highly rated mobile apps, and extensive reporting. But in general, if you need accounting software that syncs easily with quality payroll services like Gusto and ADP, we recommend QuickBooks's software over Zoho's accounting solution. If you care more about automation, user customization, and affordable collaboration, go with Zoho Books.
Remember, though, that it's hard to declare one accounting software better than the other: what's right for your company might not be best for someone else's. Take your unique needs into consideration before choosing one over the other, and don't be afraid to test-drive software before committing. Zoho Books has a 14-day free trial, and QuickBooks's software lasts 30 days (note that testing QuickBooks for a month waives its offer of 50% off for 3 months).
How much does Zoho Books cost?
Zoho Books starts at $15 a month for three users if you pay annually. If you'd rather pay month to month, Zoho starts at $20 a month instead. Additional users cost $2.50 per month.
Zoho Books also offers a free plan specific to businesses that make less than $50K USD in annual revenue.
What is the difference between Zoho Invoice and Zoho Books?
Zoho Invoice is an invoice- and billing-specific Zoho product. With it, you can send customized and recurring invoices, accept online payments, and track the time you spend on each project for more accurate customer billing. Zoho Invoice is free for life.
Like Zoho Books, Zoho Invoice is a quality software—it's one of our top five picks for the year's best billing and invoicing software. If you're paying for Zoho Books, we recommend adding Zoho Invoice to your roster for enhanced billing and invoicing features at no additional cost.
To rank Zoho Books and calculate our star rating, we evaluating its strengths and weaknesses in several key areas: 
Ease of use, including automations, mobile app, and interface learning curve
Plan information, including accounting features, user limits, and third-party integrations
Overall customer service reputation, including reviews from third-party consumer review sites
Pricing information, including monthly vs. annual pricing, additional price per user, and free plan availability
We weighted each category equally and considered our accounting expert's opinion to calculate our star rating.
Disclaimer
At Business.org, our research is meant to offer general product and service recommendations. We don't guarantee that our suggestions will work best for each individual or business, so consider your unique needs when choosing products and services.
Back To Top