Zoho Projects Review 2023
Zoho's low-cost project management software boasts a beautiful user interface (UI) and supremely low starting price.
Data as of 12/23/22. Offers and availability may vary by location and are subject to change.
*When billed annually
With Zoho Projects, Zoho—long known for publishing budget-friendly enterprise applications—offers a strong value proposition for small businesses needing a low-cost but full-featured project management software solution.
 Zoho recently scored our Best Overall award for its lead management software, Zoho CRM. And while Zoho Projects is also a favorite, its pricing structure makes it less appealing for larger businesses.
Zoho Projects is best for budget-conscious businesses and small teams
Zoho undoubtedly tries to appeal to value seekers with its low prices that can be a blessing to cash-strapped small businesses. Indeed, the company's visually attractive Projects 7.0 revamp drives home superb features that defy the small, $10-and-under pricing scheme.
But, rapidly growing entities might wish to tread lightly since Projects makes the most sense if you have a smaller team.
Projects' midrange plan, Premium, only supports up to 50 users, but with a proportionately generous 100 gigabytes of total storage.
On the other hand, if you upgrade to the top-level Enterprise subscription, you'll get unlimited users but only 20 more gigabytes of storage, totaling 120 gigabytes. This effectively caps how many users could realistically be added to the Enterprise plan, since there is no proportionate increase in storage capacity to support them.
As a result, you'll inevitably be hindered either by Projects' user limit or digital storage capacity, making the software title more cost-effective the smaller your organization is.
Nonetheless, if Projects still sounds right for your situation, then read on to analyze available plans and features.
Now that we've clarified some fine print surrounding Projects' plans, let's explore which option may be best for your business.
Each of Projects' three plans offers a 10-day free trial along with the option to upgrade to a higher tier down the road. Keep in mind that opting for an annual subscription will save around 17% compared to paying monthly.
Compare Zoho Projects plans and pricing
| | | | |
| --- | --- | --- | --- |
| Feature | Free | Premium | Enterprise |
| Starting price (per user/per month) | | | |
| Maximum users | | | |
| Maximum storage space | | | |
| Open project limit | | | |
| Gantt charts | Limited - per project only (not customizable) | | |
| Custom fields | | | |
| Project templates | | | |
| Document sharing | Yes | Yes | Yes |
| Import project issues (via CSV, XLS, and Jira export) | Yes | Yes | Yes |
| Time tracking | No | Yes | Yes |
| Budget tracking | No | Yes | Yes |
Data as of 12/23/22. Offers and availability may vary by location and are subject to change.
*When billed annually
Overall, we recommend skipping the Free plan. Even if your team consists of three or fewer people (which is Free's user limit), you'll likely get frustrated with the puny two-project limit and the lack of even the most basic features, such as fully-fledged Gantt charts, time tracking options, and the ability to factor weekends, holidays, and budgets into project data.
Plus, if you need to add files to a project, the Free plan caps uploads at 10 MB, which may only be one or two high-resolution photos or PDFs. For perspective, the Premium plan jumps to a whopping 100 GB limit.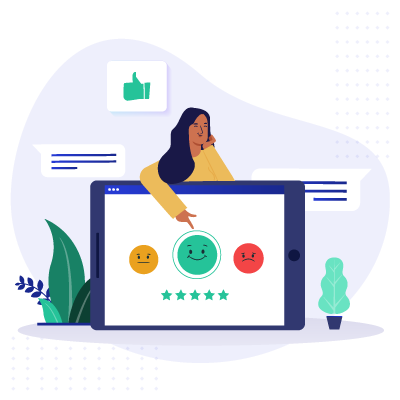 Expert Advice, Straight to Your Inbox
Gain confidence in your business future with our weekly simple solutions newsletter.
Zoho Projects offers third-party integrations, although the Free plan is limited. Some common integrations among all three subscription plans are:
Other Zoho apps, such as Zoho CRM, Meeting, and Sprints (free plan doesn't integrate with Invoice, Books, People, or Analytics)
Google's G Suite apps (such as Gmail and Docs)
Zapier
Slack
Import-only from Microsoft Project
The Premium and Enterprise plans also feature integrations with GitHub, BitBucket, Crashlytics, Dropbox, and others.
Overall, Zoho Projects showcases a thorough amount of seamless integrations, although this is fairly commonplace among competitors such as Asana and Jira.
Since Gantt charts are essential for the busiest project managers, you'll be happy to hear that Zoho Projects is exceptionally generous in this regard.
Even in the Free plan, Projects grants users the ability to create elaborate Gantt charts, albeit with limitations (the Premium and Enterprise plans alleviate these limitations). By contrast, Jira's take of Gantt charts, called Roadmaps, doesn't include any traditional Gantt charting features without a third-party add-on. Monday.com only dishes out Gantts starting with its Standard plan at $12 a month, per user.
As for Zoho Projects, if you're in charge of many projects and you love a good Gantt chart, you'll want to opt for the Enterprise plan. This way, you can get global Gantt charts that let you get a bird's-eye view of all of your projects at once, rather than only per project as seen in the Premium and Free plans.
What is a Gantt Chart?
In simplest terms, a Gantt chart is a horizontal bar chart that visualizes the time involved in a project or task. With this charting technique, a project manager can quickly assess what's happening and when in order to draw actionable insights on how time is being spent. Gantt charts are an essential software feature, so check out our list of the best project management tools in 2021.
With the January 2021 launch of Projects 7.0, Zoho upped its user-interface game by including many new aesthetic improvements, such as an eyeball-soothing dark mode.
Zoho's inclusion of night mode may be a direct jab at the lack of this popular feature in some of its competitors, such as Asana and Jira. On its website, Zoho openly admits Jira is its nearest low-cost price competitor while portraying Asana as expensive and inadequate.
Both Jira and Asana have yet to natively implement dark mode after years of people fervently requesting it. As a result, Zoho appears victorious in the race to the pupil-widening darker theme.
And although paid third-party plugins for Jira and Asana add night mode, the costly inaction of both companies is Zoho's gain toward the appearance of being more receptive to customer pain points—an ideal quality when investing in enterprise-grade software.
Who knew the politics of night mode could be so cutthroat?
Compare Zoho Projects vs. competitors
| | | | | |
| --- | --- | --- | --- | --- |
| Brand | Starting price for paid plans (per user, monthly) | Includes Gantt charts | Maximum users | Get started |
| | $4.00* | Yes | Unlimited | View Plans |
| | $7.75 | Yes, labeled "Roadmaps" | 20,000 | View Plans |
| | $10.00 | Yes, only on Standard and above plans | Unlimited | View Plans |
Data as of 12/23/22. Offers and availability may vary by location and are subject to change.
*When billed annually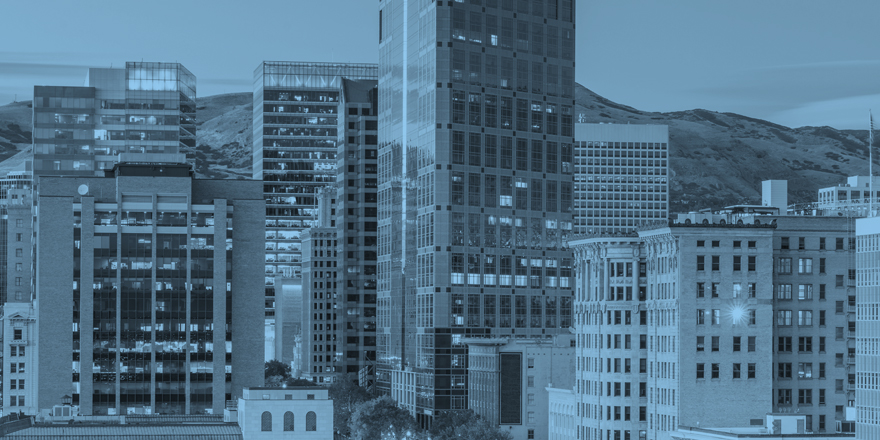 Tired of payroll? Gusto handles payroll taxes and more
With unlimited payroll runs and automatic tax filing, Gusto helps small-business owners worry less about payroll and put more time into growing their business.
Get automatic payroll tax filing, including end-of-year tax forms
Manage workers compensation insurance
Track paid time off, sick leave, and holiday pay
Zoho Projects is a rock-solid project management tool that delivers more value than its price tag may suggest. Its Projects 7.0 revamp indeed indicates the company is committed to packing a punch for every dollar, while suggesting that its closest adversary, Jira, is perhaps falling behind.
If the storage limitations and $3 client access fee ($2 on annual plans) doesn't keep you up at night, Zoho Projects is hard to beat for overall value and user experience.
Want to scope out some other project management tools? Check out our list of the best project management software and tools in 2021!
Zoho Projects serves as a project management tool, which helps people get a bird's-eye view of ongoing work projects using highly analytical charts and data. This allows business decision-makers to draw actionable insights based on the progress made toward completing each project.
Yes and no. While there is a free subscription plan available, it's frustratingly minimal and unlikely to provide much long-term value for most businesses. On the other hand, the Free subscription may be a superb option for individuals, such as freelancers, looking to manage a small number of personal tasks.
If you're on a budget, most of Zoho's products include a free trial and low-cost, entry-level plans, so it's worth checking out its other solutions as well. You may be able to combine multiple Zoho software titles to collectively solve your needs, especially since most Zoho titles integrate well with each other.
Zoho encrypts some data using the AES-256 encryption specification. Specifically, uploaded files, personally identifiable information (PII), integration tokens to log in to other apps, and up to 10 fields per project are encrypted. Keep in mind that the Enterprise plan includes hundreds of customizable fields, so if data privacy is a concern, 10 encrypted fields may be paltry.
Zoho also claims to be fully compliant with Europe's General Data Protection Regulation (GDPR), which is a 2018 law that enhances the protection of customer data and the "right to be forgotten."
We carefully examined Zoho Projects' overall value for the money, scalability, ease-of-use, customer service quality, ability to handle many projects and data elements, data visualization tools, and third-party integrations, among other factors.
Disclaimer
At Business.org, our research is meant to offer general product and service recommendations. We don't guarantee that our suggestions will work best for each individual or business, so consider your unique needs when choosing products and services.
Best Small Business Payroll Software