5 Best Lead Management Software and Tracking Apps 2023
If you want to collect solid leads, score more wins, and keep your customers, lead tracking software is exactly what you need. In fact, lead tracking software has been proven to increase productivity, save time, and ultimately build a solid sales pipeline.
Data effective 12/8/22. At publishing time, amounts, rates, and requirements are current but are subject to change. Offers may not be available in all areas.
Bottom line: Zoho CRM is our top CRM pick because it's highly affordable and plugs in to the broader Zoho software ecosystem. Apptivo and Really Simple Systems offer free plans for two or fewer users.
Still hungry for more recommendations? Let's consider the big picture. As a small business owner, you're always looking for ways to be more productive and organized. Tracking apps can give your sales team more time to close sales and create profitable relationships with prospects. And lead tracking applications can also catapult your sales productivity, automate your workflows, and eliminate the need for spreadsheets.
With so many choices out there, which tracking app should you choose? To help you save a little time, we've sifted through different options and collected what we think are the top five tracking apps for smaller companies.
The best lead management software for small businesses
:

Best overall

:

Best for larger sales teams

:

Best customer service

:

Most affordable

:

Best for startups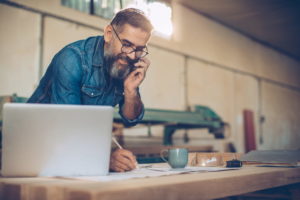 Data effective 12/8/22. At publishing time, amounts, rates, and requirements are current but are subject to change. Offers may not be available in all areas.
Data effective 12/8/22. At publishing time, amounts, rates, and requirements are current but are subject to change. Offers may not be available in all areas.
If you're looking for a robust yet affordable platform with a wide range of features, Zoho CRM could be the right fit for your small business. Zoho CRM is just one of Zoho's 30 small business products. So it's no surprise the company made our list of best lead tracking systems. Zoho CRM is particularly effective for businesses that already use Zoho's other products, including Zoho Books or Zoho Projects.
Zoho offers a free package alongside four paid packages. The free package, which allows three users, comes with basic sales automation, team collaboration, customer support, and standard reporting. If you need more in-depth features, choose between the Standard, Professional, or Enterprise packages.
The Standard edition ($20 per user per month) includes mass email options, sales forecasting, customized dashboards, and more.
Move up to Professional ($35 per user per month) or Enterprise ($50 per user per month) for unlimited records, third-party integrations, and advanced customization. Zoho also offers a 15-day free trial with no credit card required.
Comprehensive reporting
Options to digitize and save business cards on smartphones
Complex customizable features
Limited integration with other email services
Salesforce: Best for larger sales teams
Data effective 12/8/22. At publishing time, amounts, rates, and requirements are current but are subject to change. Offers may not be available in all areas.
As one of the most recognizable lead tracking apps, Salesforce essentially paved the way for lead tracking.
Salesforce has a wide range of customization options and advanced features. For each contact on your list, you can enter basic information, schedule tasks, view contact history, and browse attachments.
Business owners can also get a clear picture of their staff's progress and the status of planned and completed tasks. And as an all-in-one Cloud-based solution, employees can access the app from anywhere in the world, which increases overall productivity.
To cater to different business needs, Salesforce offers four packages. Its most affordable package, Salesforce Essentials ($25 per user per month), is the perfect option for small sales teams who want to start instantly and scale as they grow. This package offers basic sales and marketing for up to five users. Salesforce Essentials customers will also receive three months of G Suite by Google Cloud at no cost.
Lightning Professional ($75 per user per month) includes social collaboration, upselling, unlimited training, and more. Lightning Enterprise ($150 per user per month) provides collaborative forecasts, API integrations, team selling, real-time sales insights, and workflow automation—just to name a few.
If you're not sold on Salesforce, opt for its generous 30-day trial.
Smooth workflow process
Third-party integration
ROI calculator
High prices for small businesses
Less-functional lower package
Complex operation
Wondering what your ROI would look like with Salesforce? Fill out its ROI calculator to get your personalized business value estimates. You can also learn how to measure your ROI on Business.org.
Quick Base: Best customer support
Data effective 12/8/22. At publishing time, amounts, rates, and requirements are current but are subject to change. Offers may not be available in all areas.
Besides creating an abundance of financial apps for small businesses, Intuit also created Quick Base. However, in 2016, Intuit sold Quick Base to a private equity firm. Quick Base makes it easy to improve your team's productivity by ensuring that nothing falls through the cracks. Sales teams can set automated alerts, reminders, and notifications for assigned tasks and deadlines. And QuickBooks offers solutions for desktop users and for accepting online payments through your website.
Quick Base can also be accessed anywhere and anytime with smartphones and tablets, so your sales reps can better service customers at every stage of the sales cycle. Plus, businesses can maximize agility by integrating outside tools and data with Quick Base
Fun Fact
After selling Quick Base to a private equity firm in 2016, Intuit became one of Quick Base's largest customers with more than 10,000 actively used apps.
Quick Base offers three different packages: Premier, Platform, and Enterprise. The Premier package gets you customizable roles, role-based home pages, advanced workflow automation, and case-based product support. The Platform package offers all premier features plus corporate directory integration, custom branding, IP filtering, and more. The powerful Enterprise package provides a customized plan and maximum flexibility.
Need further help to get started? Take advantage of its 30-day free trial. And choose from live support, webinars, community forums, and video tutorials to learn more about Quick Base.
According to a recent study, interviewed customers achieved a 260% return on investment in three years.1 Although Quick Base is a more expensive option, you can expect the app to have a positive impact on your bottom line.
Extensive help
Fast and easy use
Role-specific dashboards
Expensive packages
Complicated operation
Additional costs for some apps
Apptivo: Best for cost-conscious businesses
Data effective 12/8/22. At publishing time, amounts, rates, and requirements are current but are subject to change. Offers may not be available in all areas.
As a highly affordable yet still broadly functional lead management software, Apptivo is a great choice for any business, particularly small businesses on a budget. The free Starter plan provides tasks reminders, G Suite integration, and sales automation—such as lead list management.
You'll also have access to its knowledge base and how-to videos. Unfortunately, customer support will be limited to business hours when you choose the free plan.
The Premium plan ($8 per user per month) gives you 24/7 support, IMAP email, reports, 3 GB storage per user, web-to-lead capture, third-party integration, role-based security, and much more. Stepping up to the Ultimate plan ($20 per user per month) adds on more storage, API requests, and access to specific apps. If you're in need of a personal account manager, upgrade to its Enterprise plan for a custom price. To give Apptivo a preliminary try, sign up for a 30-day free trial.
Although Apptivo may not be as advanced as other lead tracking apps, it still provides sales teams with a basic and effective set of tools for organizing small business leads. Apptivo slashes sales costs significantly, which results in a high ROI.
Affordable costs
Substantial customizations
E-commerce integrations
Limited third-party integrations
Basic features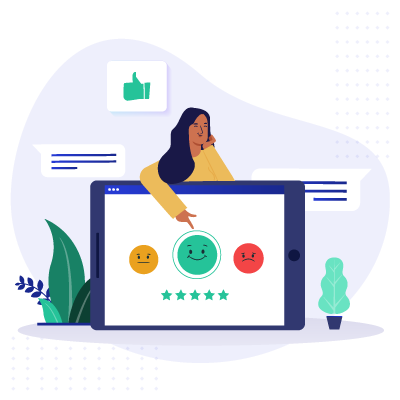 Expert Advice, Straight to Your Inbox
Gain confidence in your business future with our weekly simple solutions newsletter.
Really Simple Systems: Best for startups with limited staff
Data effective 12/8/22. At publishing time, amounts, rates, and requirements are current but are subject to change. Offers may not be available in all areas.
Small businesses and startups that have limited staff support should opt for a lead tracking app with a simple user interface. Similar to Quick Base, Really Simple Systems provides customer support and a slew of how-to-articles and tutorials.
Really Simple Systems provides customer support and a slew of how-to-articles and tutorials.
Really Simple System's free tier offers two users, 100 lead accounts, and 100 MB of storage. Users can also customize their user interface. Many companies can get by on the free plan, but if you need unlimited users and more lead accounts, consider the paid versions.
The Starter package costs $14 per user per month and allows for 1,000 lead accounts, 1 GB of storage, and two-way MailSync. For larger businesses who need something more robust, choose the Professional option ($30 per user per month) for advanced features and increased security. We recommend this lead tracking app for small businesses and startups that are looking to grow. Choose a 14-day trial to see how Really Simple Systems can work for you.
Really Simple Systems allows sales teams to record cost per lead, cost per opportunity, cost per sales, and—therefore—your return on investment. If you're not ready to dive into a more expensive product, start small and scale up with Really Simple Systems.
Excellent pricing structure
Quality customer support
Built-in email integrations
No call tracking for individual contacts
Limited features for large businesses
Bottom line, Zoho is our pick for the best lead tracking app for small businesses. Not only is it highly customizable and affordable, it also offers a wide breadth of features. But of course, different companies have different needs. So shop around until you find the app that's best for you and your business. If you're tired of working with an old school spreadsheet, give one of our favorite lead tracking apps a try.
Do you have a different lead tracking app that works for you? Let us know in the comments below!
FAQs about lead tracking apps
Is there something about lead management solutions we haven't covered? Here are some answers to the most frequently asked questions about lead tracking.
Lead tracking management is the process of tracking, organizing, and managing sales leads. Businesses and sales teams can significantly improve their sales by incorporating lead management strategies. The process also helps companies understand which tactics are bringing in the most qualified leads.
When flowing through the sales funnel, there are different factors that determine if the lead will convert into an opportunity. If your business is lacking a solid lead process, your potential buyers may fall through the cracks. The following five steps will help you create a successful lead process:
Identify your leads
Collect data
Prioritize leads with lead scoring
Nurture your leads
Track and measure
Lead tracking is the backbone of a successful sales operation and lead management process. It will help optimize your sale strategy and maintain high levels of customer satisfaction.
What are the best practices for lead tracking?
Wondering how to track sales leads? By putting in place the following best practices, your lead tracking will be more efficient.
Engage with prospects: Most lead tracking software programs integrate with email applications, which give you the ability to send out email campaigns and track who opens those emails. This gives you better insights on user behavior.
Utilize lead management software: Although this may seem like a given, some sales teams believe they can handle lead tracking manually. Managing hundreds of leads at a time can be an overwhelming task for small businesses. The best solution is to invest in a software-driven automation that is capable of processing leads at lightning speeds.
Know the value of the lead: Prioritize your leads and increase efficiency by assigning a value to each lead. Use your data to create a workable value system.
Measure your efforts: Consistently measuring and monitoring your lead management efforts will provide insight into the strengths and weaknesses of your sales activities, which can help improve your ROI.
What is the difference between lead tracking and CRM software?
Lead tracking software and customer relationship managers (CRMs) are two different things. However, there are a few features that overlap.
While they are both used to manage complete customer life cycles, a CRM focuses on managing interactions of customers, improving relationships, and retaining customers. Beyond that, a CRM finds opportunities to upsell and cross-sell. Basically, a CRM manages ongoing activities of an organization, while a lead tracking app focuses on the front-end client acquisition. The ultimate goal of lead tracking is to convert more leads to new customers.
Who needs to use lead tracking?
The absence of a sales lead tracker will make it nearly impossible to nurture every one of your leads, especially if you're having hundreds of leads funneling in every day. Although you can run a business without one, you'll most likely see better results with lead tracking software. We recommend lead tracking for all businesses, regardless of industry.
Can companies without a sales team utilize lead tracking?
Lead tracking software can benefit companies of all types and sizes. If you don't have the time or sales team for maintaining lead information manually, a tracking app can organize your small business leads much more easily.
We carefully examined each software title's overall value for the money, suitability for small businesses, ease of use, ability to handle large amounts of customer data, and customer support quality, among other factors.
Disclaimer
At Business.org, our research is meant to offer general product and service recommendations. We don't guarantee that our suggestions will work best for each individual or business, so consider your unique needs when choosing products and services.