Best Project Management Software and Tools in 2020
---
Just 58% of organizations across the globe truly value project management.1 But effective project management can be a boon for your business—and we've scoped out the best tools for it.
Last Updated: More than 6 months
Prices for some of the project management software reviewed has changed for 2020. We updated this article to reflect that. We also updated one or two of the available features where needed.
If your business relies on projects to get stuff done, it won't be long before emails and sticky notes aren't enough to help your teams manage their workflow. That's where a good project management software can help. The "best" project tool for workflow and project management will vary from company to company—what works for a tech company may not work for an arts and crafts business.
Some project management systems have extensive reporting and tracking tools. Others focus more on collaboration. And of course, the pricing plans are different for every brand.
Project managers want a bird's-eye view, and employees want to have easy access to the tools they need to do their work. And no one wants to pay for features they won't use.
To help you find the perfect project management system for your company, here's a quick breakdown of what each of our top 10 does best: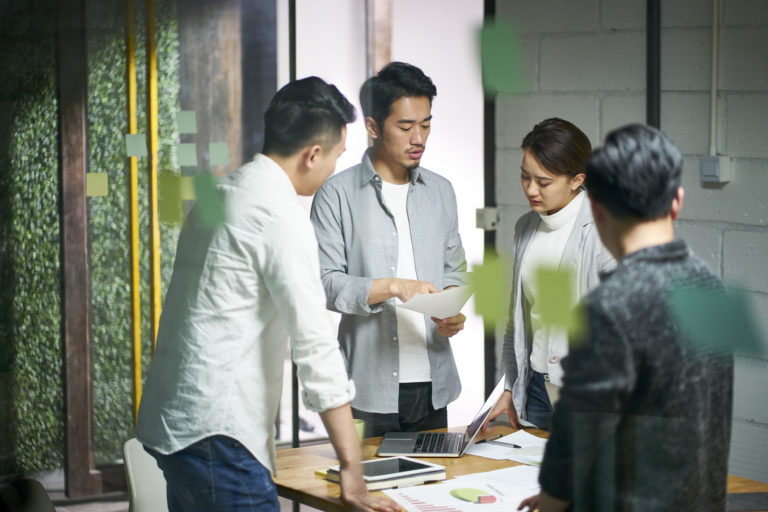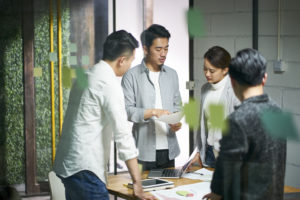 Project management software comparison
| | | | |
| --- | --- | --- | --- |
| Vendor | Free trial | Price | Learn more |
| Asana | 30 days | $0–$24.99/user/mo. (not including Enterprise plan) | View Plans |
| Trello | N/A | $0–$20.83/user/mo. | View Plans |
| Backlog | 30 days | $0–$175/mo. | View Plans |
| Wrike | 14 days | $0–$24.80/user/mo. (not including Wrike for Marketers or Enterprise plans) | View Plans |
| Jira | 7 days | $10/mo. flat rate or $1.34–$7/user/mo. (varies with plan) | View Plans |
| Airtable | N/A | $0–$20/user/mo. (not including Enterprise plan) | View Plans |
| Basecamp | 30 days | $99/mo. | View Plans |
| Freedcamp | 14 days | $0–$16.99/user/mo. | View Plans |
| Zoho | 10 days | $150–$6,360/yr. (not including Enterprise plan) | View Plans |
| Nutcache | 14 days | $6–$12/user/mo. or $8.95/mo. freelancer flat rate | View Plans |
Data effective 11/18/2019. At publishing time, pricing and features are current but are subject to change. Offers may not be available in all areas.
Asana: Best overall
Asana is one of the best cloud-based project management systems on the block. Care to see what Uber and Pinterest have bought into?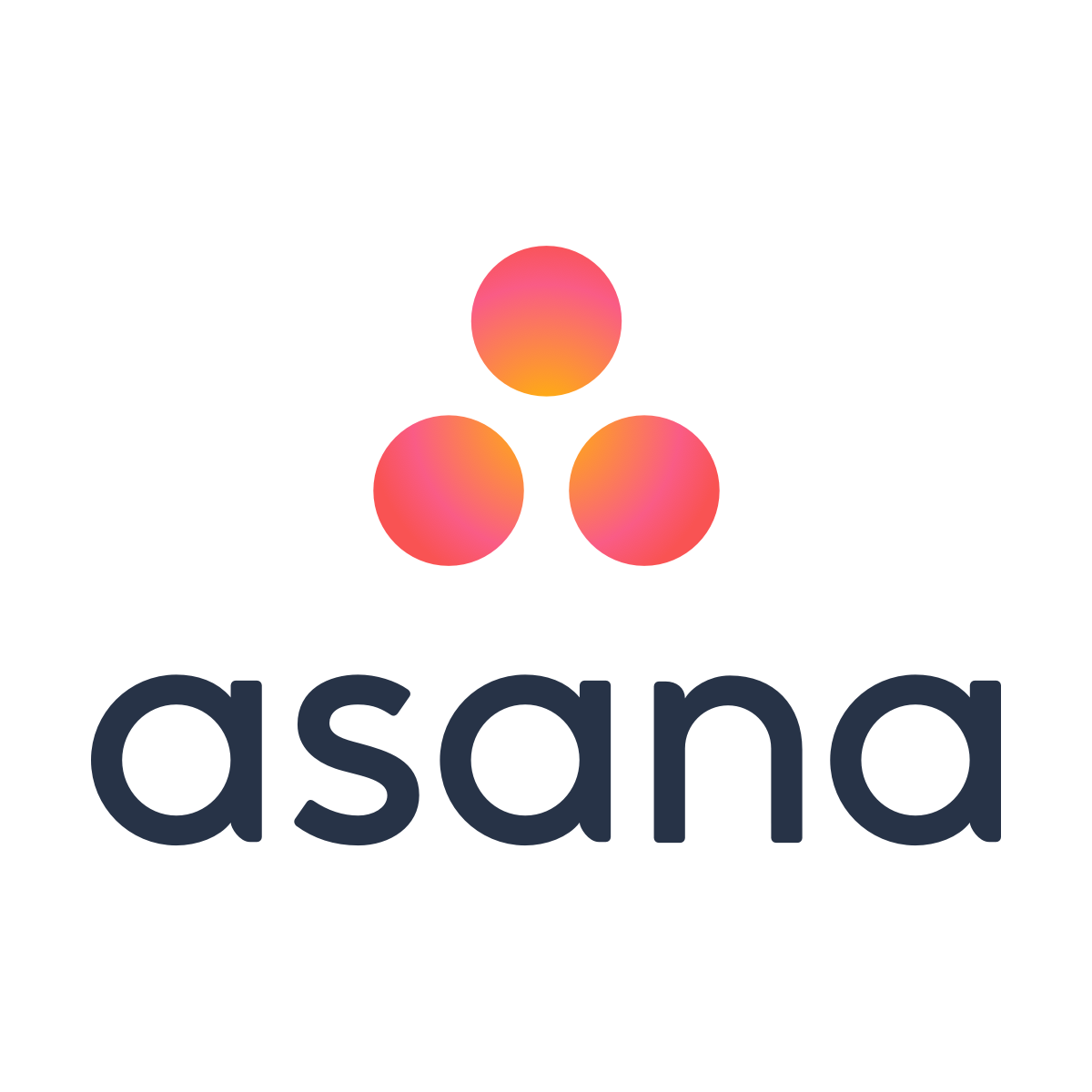 Asana
Asana's flexibility in features and integrations makes it a great choice for a small, growing business. And it offers unlimited users and storage!
Asana plans and pricing
| | | | | |
| --- | --- | --- | --- | --- |
| Plan | Starting price (for annual payments)* | Max users | Storage | Learn more |
| Basic | $0 | 15 | Unlimited | View Plans |
| Premium | $6.25/user/mo. | Unlimited | Unlimited | View Plans |
| Business | $24.99/user/mo. | Unlimited | Unlimited | View Plans |
| Enterprise | Contact for quote | Unlimited | Unlimited | View Plans |
Data effective 11/18/2019. At publishing time, pricing and features are current but are subject to change. Offers may not be available in all areas.

*Prices increase by $2–$5 if you decide to pay monthly instead of annually.
Asana is flexible enough to work for both Agile-style and Waterfall-style approaches—whatever your team prefers.
Even if your team has a million tasks to tackle, Asana is built to help you break that elephant down into bite-sized pieces. Before you know it, that elephant has become an organized checklist of tasks and subtasks. Also, Asana includes an individual dashboard for each team member, which makes it easy to manage all the individual tasks and deadlines without getting in each other's way.
Asana may have majored in web-based project collaboration, but its emphasis is tracking and transparency. Project managers will be especially happy with Asana's Gantt charts and generated reports. All these tools will let them track time, manage multiple projects, and collaborate easily.
Asana gives you a way to manage everything. It's got marketing integrations, sales integrations, real-time collaboration, a mobile app, and more. With Asana you will have all the best project management resources at your fingertips, including Slack, Evernote, and Harvest.
"Asana manages the nuances of multiple team members collaborating on one project."
– Zach Hendrix, cofounder of GreenPal
Cons to Asana
Asana has a great customizable dashboard, but there's a learning curve when it comes to using this project management tool. For all of its bells, whistles, and integrations, Asana isn't always the most intuitive.
Maybe that's the drawback to being so flexible and adaptable—users have to adapt to Asana's adaptability.
There isn't a team chat capability on the software itself yet, so collaboration won't be completely seamless. Asana does allow team members to sign up for email updates, but for collaboration purposes, they integrate with Slack
Also, Asana's customer service is missing a 24/7 helpline, and there's no two-factor authentication—just a single sign-on. So Asana is down a point for security and customer support.
Trello: Best price
Trello has a ton of users. It's clearly doing something right, and it may partly be its great prices.

Trello
Trello is the most popular project management option, and it's stellar for a low budget.
Trello plans and pricing
| | | | | |
| --- | --- | --- | --- | --- |
| Plan | Starting price | Max users | Storage | Learn more |
| Free | $0 | Unlimited | Unlimited | View Plans |
| Business | $9.99/user/mo. (for annual payment) | Unlimited | Unlimited | View Plans |
| Enterprise | $5.92/user/mo. | Unlimited | Unlimited | View Plans |
Data effective 11/18/2019. At publishing time, pricing and features are current but are subject to change. Offers may not be available in all areas.
First things first: Trello's free plan is amazing. For a whopping $0, you get all these features:
Unlimited users, including freelancers and clients
A Kanban-esque, drag-and-drop dashboard
Unlimited boards
Unlimited tasks
For no cost, you can still get unlimited collaboration. And depending on the size and needs of your team, you could manage projects for free for years!
Even if you have to upgrade and pay for Trello, the price is still pretty good. With the Business plan, you'll get additional support, security, privacy, integrations, and up to 250MB for file attachments, which is much more than the 10MB allowed in the free plan. To put it in perspective, 10MB is about enough for a magazine, while 250MB is enough for a book series.
When debating between Trello and Asana, remember that Trello is like your goofy, Hawaiian shirt–wearing uncle with its customizable backgrounds and laid-back usability. Even people who don't have a lot of project management experience find it easy to work with Trello. That's a big reason why it's the most popular project management software on our list.
The intuitive drag-and-drop dashboard looks and functions like a Kanban board, but you can get Gantt charts and other resources through power-ups or integrations. You can even update your Trello cards with extra tasks through email.
Trello is ideal for small and just-starting businesses, such as small marketing agencies. Even some big businesses can get a lot of value out of it—after all, it's good enough for Google.
"With Trello, you can easily see which team members are finishing tasks and others who are falling behind. It gives you a nice high-level overview of what's going on in your business."
-Sean Pour, cofounder of SellMax
Cons to Trello
The thing with being the most popular project management tool is that you also tend to draw quite a bit of criticism. But I guess we couldn't expect to be handed our dream project management system for such a cheap price.
Trello requires a lot of power-ups or integrations to get the best project management features. Anyone who wants time tracking, report generation, and project tracking on the free plan of Trello might find it frustrating.
Even when you get unlimited power-ups (added features) in the paid plans, the reporting doesn't go into all the useful details you would get through Asana and some other software. And there are some collaboration tools, like team chat, that we wish were there.
Trello also doesn't have great customer support. "Priority support" for Trello means email support. There's no helpline and no customer support chat. C'mon, Trello—your job is to make this easier for us, not easier for you!
Backlog: Best for tech
The best project management tools for software development are Backlog and Jira. We'll get to Jira in a minute. What you need to know is that Backlog has better pricing and better customer service than Jira.

Backlog
Backlog is a homerun-hitter with great prices, customer service, and collaboration tools.
Backlog plans and pricing
Data effective 11/18/2019. At publishing time, pricing and features are current but are subject to change. Offers may not be available in all areas.
Backlog may seem more expensive at first, but remember that it's a flat monthly rate, not a per-user cost—which makes it one of the cheaper ways to manage your workflow. For teams with more than 10 members, Backlog's standard plan is actually cheaper than Asana's Premium plan.
Backlog aims to be the one-stop shop for tech and software development teams, so it's all set with industry-specific resources:
Git repositories
Bug tracking
Burn down charts
Gantt charts
SVN hosting
IP Address Control
Backlog is laid out to allow all the techies to collaborate with production, development, marketing, design, and other departments.
Backlog has great scalability as well. So tech startups can sign up with the assurance that they won't need to switch software as their business grows.
Unlike Trello and Asana, Backlog does have a team chat app and centralized message board for collaboration with an on-premise option if you want more security. Most project management systems offer only cloud-based service.
The cherry on top of the Backlog sundae is that it's the first system on our list to have 24/7 customer service. Combine that with the better price and industry features, and you've got a pretty sweet deal.
Cons to Backlog
Overall, Backlog's customers seem very happy with their project management tool. Still, if you beat a rug long enough, you'll find some dust.
Right now, most tech teams want to develop in an Agile style. Backlog follows this trend, so if you're a software developer with a soft spot for the Waterfall methodology, Backlog might not work so well for you.
Plus, it's not a drag-and-drop interface, so you might feel a little locked in. And there is no third- party integration, so you might feel limited with just Backlog's features.
Backlog is also missing quite a few of the management features and integrations that teams outside of software development want, like budget tracking, time tracking, and Kanban boards.
So if tracking bugs in your deliverable isn't your highest priority, Backlog may not be for you. Backlog is kind of like an ice cream scoop—really good at what it does but no Swiss Army Knife.
Wrike: Best for reporting
Wrike is all about those reports. Real-time reports, report templates, user audit reports, graphical analytics—talk about a bird's-eye view! What will all of that reporting power cost you? Let's see: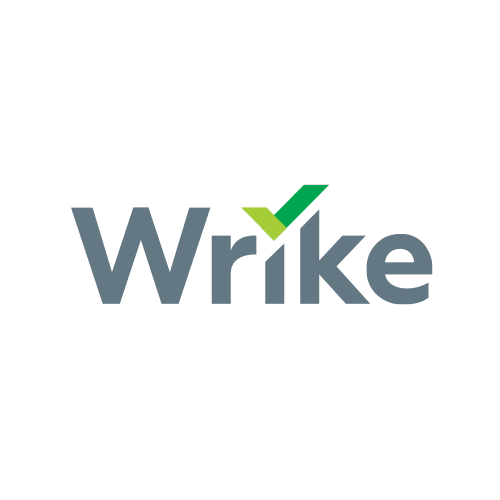 Wrike
Wrike specializes in real-time reporting so you'll always be in the loop.
Wrike plans and pricing
| | | | | |
| --- | --- | --- | --- | --- |
| Plan | Starting price | Max users | Storage | Learn more |
| Free | $0 | 5 | 2 GB | View Plans |
| Professional | $9.80/user/mo. | 15 | Starting at 5 GB | View Plans |
| Business | $24.80/user/mo. | 200 | Starting at 50 GB | View Plans |
| Wrike for Marketers | Contact for quote | Unlimited | Starting at 50 GB | View Plans |
| Enterprise | Contact for quote | Unlimited | Starting at 100 GB | View Plans |
Data effective 11/18/2019. At publishing time, pricing and features are current but are subject to change. Offers may not be available in all areas.
Wrike has some of the best interactive Gantt charts around. These charts are built in, by the way, not just available through integrations. But Wrike is also compatible for hundreds of integrations, including your email.
Additional features include:
A real-time newsfeed
Enterprise-level security
Document management tools
Private dashboards
As a bonus, every one of Wrike's paid plans allows for 15GB a month in video uploads—that's roughly 15 hours of movie-quality video.
Wrike aims at an effective yet easy and flexible project management experience, with both Agile and Waterfall workflow capabilities. To that end, the dashboard, folder structures, and workflows are all customizable. This way you can do your work the way you like it.
"At the enterprise level, I like Wrike, as it has more workflow visualization features than Asana, as well as a really cool dependency functionality."
– Rudeth Shaughnessy, volunteer director at Copy My Resume
Cons to Wrike
If you look at the plans table above, you'll see that Wrike's middle plan maxes out at 200 users—and it doesn't include all the features Wrike can offer.
If you have more than 200 users or need more capabilities, you can go for the Wrike for Marketers or Enterprise plans, but they have the restaurant-so-fancy-the-prices-aren't-on-the-menu thing going on—if you're interested in those plans, you'll have to call to get a custom quote. Truth is, some of Wrike's best management features are available only in those high-level plans. Wrike is simply built with medium to large businesses in mind.
Plus, Wrike might have one of the stingiest free plans. Five user accounts might be enough for a small tech startup, but you can have more users for free with Trello and Asana.
Jira: Best for developers
Jira is all about software development, combining Kanban boards, Scrum tables, and Gantt integrations for the ideal Agile workflow. It's not as cheap as Backlog, but many still consider Jira to be the best software development tool on the market.
Jira
Jira is used by thousands of IT and development teams. And the more team members you have, the less it costs per user.
Jira plans and pricing
| | | | |
| --- | --- | --- | --- |
| Number of users | Price | Storage | Learn more |
| 1–10 | $10/mo. flat rate | 250 GB | View Plans |
| 11–100 | $7/user/mo. | 250 GB | View Plans |
| 101–250 | $7/user/mo. for users 1–100 + $5/user/mo. for users 101–250 | 250 GB | View Plans |
| 251–5,000 | $7/user/mo. for users 1–100 + $5/user/mo. for users 101–250 + $1.10/user/mo. for users 251–5,000 | 250 GB | View Plans |
Data effective 11/18/2019. At publishing time, pricing and features are current but are subject to change. Offers may not be available in all areas.
Jira offers hundreds of plugins, excellent reporting tools, and automated workflows. Bitbucket, Confluence, and LucidChart are just a few of the collaboration integrations available.
Software developers who work with Jira are going to be testing their products a lot before they put them on the market. That's why issue and project tracking are a must—so they're included in the Jira package.
True to Agile style, the workflows are customizable. Developers can rework their software in whatever task order they want.
The information from all of the tables and reports can be compiled on a single dashboard. This gives project managers a comprehensive look at how the projects are going.
Jira's capacity for unlimited projects makes it a pretty scalable software and a good option for small businesses looking to grow.
And the price, you ask? The price of most project management tools increases as the number of users increases (since that usually includes a jump in features too). Jira does something different. As you can see in our table above, Jira decreases the monthly rate per user on your software plan as you add more users.
But to be honest, we're a little biased. Our developers use Jira. And they love it. If our website doesn't glitch out on you, take that as a sign of Jira's worth.
Cons to Jira
Jira doesn't rank very well for customer support, which could prove to be a problem if you're on a deadline and run into trouble.
Jira also loses a point for having a tricky interface. Furthermore, Asana, Trello, and all the other project management software on our top five list got more than four full stars on Google Play. And yet, Jira didn't quite fill out that fourth star.
Yes, there are a lot of plugins and features, but some developers have found that too much can be, well, too much. Clutter can lead to a loss in efficiency.
Pro tip: Always get the app
Real-time reports are even better when you can simply pull them off your phone. A web-based software and project management app makes it easy for you to walk into any meeting and have the latest company stats on hand.
Honorable mentions
By now you should have a good idea of what the best project management systems offer, but if none of our top five quite fit the bill for your freelance graphic design company, we have some more options for you.
Airtable: Great for content creation
Airtable works great for content creation and publishing. Here at Business.org, we love Airtable and use it to develop our own content. Airtable is methodology flexible and has a beautifully organized dashboard. The free plan allows for unlimited bases and 1,200 records per base. We're sorry there isn't any 24/7 chat though.
Basecamp: Best for collaboration
Basecamp is one of the top project management solutions for collaboration. There is a message board, chat app, unlimited users, unlimited projects, and 500GB of storage. However, there's only one plan, so we do hope you like flat rates.
Freedcamp: Best price for freelancers
Freedcamp is freelancer heaven. It has cheap prices, unlimited projects, Kanban boards, time tracking, etc. There are even some free features for teachers, students, and nonprofits. On the other hand, the storage for Freedcamp is measured in MBs, which is a step down from the GBs of most project management solutions. But MBs can still work well for freelancers.
Zoho: Impressive storage and pricing
Zoho provides great tools for small to mid-sized businesses. Apart from great reporting, management summaries, and Gantt charts, Zoho works with so many integrations. The interface is user-friendly and the program is very popular. As a slight downside, their 24/7 customer service sometimes reminds us of the speed of Internet Explorer.
Nutcache: Best scalability for freelancers
Thrifty freelancers will like Nutcache. It includes time tracking, expense tracking, and unlimited clients as soon as you upgrade to the Pro plan. But there isn't any waterfall-style project tracking to match the unlimited projects, so you'll just have to find another way to keep your projects moving through the necessary steps. Smaller groups of freelancers and solo freelancers should do great, though.
Pro-tip: Always do the free trial first
You won't really know how the shoe fits until you try it on. For example, you might like the idea of Kanban boards for your small startup, but once you actually put them into play, you may realize they're all wrong for your team. So try a project or two in a free trial of whatever system you're considering. It could take some time to pinpoint the right tool for your business, so be patient!
FAQs
Should I use an Agile or Waterfall project management tool?
The best project management tool for your startup business depends on how you manage your workflow. There are basically two ways to do this:
Agile: Your product goes through multiple tests and versions. There is no set-in-stone order to getting your deliverable made. It's like basketball. Yes, the hoops stay in the same place and the ball bounces between the same players, but the ball is going to get passed around to the different players in a different order every time before it makes a basket.
Waterfall: Whatever you're making, it has a process written in stone. This one is less like a basketball game and more like making cookies—your grandma's secret recipe for cookies that won't turn out right if you switch the steps around.
What should good project management tools do?
A good project management tool should take the kinks out of your teams' collaborations and give you, the manager, the ability to see the big picture.
During your free trial, see if the system's collaboration tools meet your business's needs. Are your team members feeling limited by the interface or any of the features?
Can you, as the manager, see what's going on and what's getting done without having to stop by everyone's desk or send a thousand emails? Are there any features you are desperately wishing for that another system might have?
Also, consider how you expect your company to grow in the next few years. Is this system scalable enough to still work for your company in the next year, five years, or decade?
The takeaway
Optimizing your workflow through a project management system can really give your business a leg up. Whichever software you choose, you'll have something that will unify your team and get them all on the same page.
If we've convinced you to go for Backlog or Jira, you might enjoy a look at our list for essential tech. But how you want your project management page to be laid out depends on you, and we hope our breakdown of these project management systems will help you find the best one for your business.
Still aren't sure whether a project management system would be worth the cost? Refer to our article "How to Measure Your Return on Investments (ROI)."
Disclaimer
At Business.org, our research is meant to offer general product and service recommendations. We don't guarantee that our suggestions will work best for each individual or business, so consider your unique needs when choosing products and services.
Source
1. Project Management Institute, "PMI's Pulse of the Profession: 10th Global Project Management Survey"