11 VoIP Features Business Owners Consider a Must
As a small-business owner, there's so many decisions on your plate. One easy decision to make? Switching to a Voice over Internet Protocol (VoIP) phone system.
There are so many benefits to integrating a VoIP solution, from video conferencing to data storage and more.. But don't take our word for it. Hear directly from other small-business owners about why they love their VoIP software.
One of the best features of VoIP is that it integrates with our CRM (customer relationship manager). We no longer need to manually log calls and write meeting summaries. The call automatically gets logged in our CRM with all the details and creates a contact. The recording is saved for anyone from the team to review along with the emails, chats, and website visits from that client. This saves time and energy for sales reps and sales team leads.
-Nikita Agarwal, Head of Growth at Milestone Localization
As we have the ability to add further functions, such as screen sharing and chat windows to the video conference, it has been possible to communicate in real time with staff members, customers, and management using the one simple system.
-James Crawford, Co-founder at DealDrop
3. Closed captioning for video meetings
This can be invaluable if you're listening to a meeting in a noisy environment or for the hearing impaired. No other VoIP product (RingCentral) offers this type of capability.
-Olivia Tan, Co-founder of CocoFax
4. Linking a VoIP line to a personal cell phone
Being mobile without the burden of carrying a second phone is important for our business. Our day-to-day operations often require us to be out of our physical office, yet it is also essential that we are still reachable by phone. With the ability to answer important business calls while visiting or fixing up properties, we can provide the best customer service possible regardless of our location.
-Anne Laurenzi, Co-owner of Take Flight Home Buyers
Our phones perform different functions and call flow patterns based on the time of day and the activity of the calls coming in. It even recognizes holidays and plays the proper out-of-office message accordingly.
-Brian Mangum founder of BrightFlow Technologies
Best Business VoIP Providers
6. Personalized data storage
The feature I benefited from the most is creating a personalized approach for every individual customer. With a VoIP cloud phone, you can instantly store data about each individual client you contact. Besides their name and phone number, you can track call histories and read messages from the customer. When they call, you'll instantly remember who they are, recall past business experiences, and be prepared to offer them a personalized experience.
-Siva Mahesh, CEO and Personal Finance Expert at Dreamshala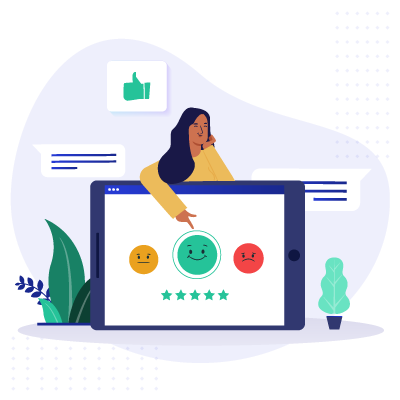 Expert Advice, Straight to Your Inbox
Gain confidence in your business future with our weekly simple solutions newsletter.
Call recording for building rapport and never forgetting anything! As a small business owner constantly interfacing with customers via the phone, I can't live without call recording. When I forget what a client said or wasn't able to jot it down, I know I can go back to listen to the recording later. This has also helped me build rapport with customers. It's easy to forget what someone said they were doing that weekend after several calls per day, but I can re-listen to any conversation and make a note to ask them about it before we talk again.
-Andy Kolodgie, Owner of The House Guys
The VoIP feature I could not live without is its ability to create custom calling routes so I can easily transfer customers and employees to the people they need to talk to. This is especially important as we are a remote company with team members all over the country, and if we couldn't transfer potential customers quickly and easily, we would risk losing their Business.
-Mark Daoust, CEO of Quiet Light
We use call analytics to collect, report, and analyze our VoIP call data. This allows us to monitor and assess our employee performance and customer service through metrics such as average wait times and call duration. By taking action on the insights we gain via our call analytics, we enhance our customer experience, which improves our customer acquisition and retention.
-Dave Nilsson, Founder and Director at The Converted Click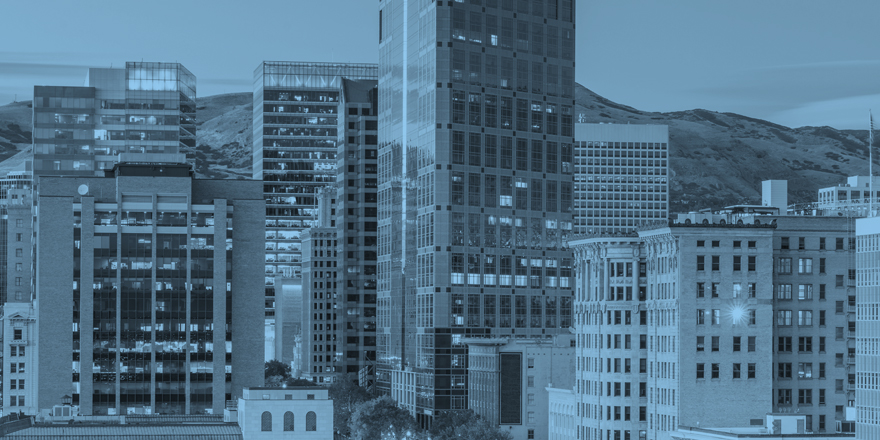 Get your business connected
RingCentral is our top VoIP choice for small businesses because of its unlimited domestic business phone and messaging, starting at just $19.99/mo.
Adaptable to your business needs from equipment rentals to toll-free numbers

Global infrastructure with an easy setup

Easy to scale and find a plan that works for you—regardless of your business's size
This feature does exactly what its name implies—leaving you undisturbed. This feature is great to use when you haven't slept in days and just do not want to get disturbed while you're sleeping. Put your mobile phone in the do not disturb mode, and you will not receive any calls or messages while it is on. You can easily turn it off when you're done sleeping or completing an important task.
-Christian Velitchkov, Co-founder at Twiz LLC
My favorite feature is undoubtedly the auto attendant. Microsoft Teams has a feature that starts people who call us off at a navigation menu. This ensures that they're directed to the right department. I can also add an announcement or any audio files before the menu. My team and I have saved a lot of time because of correctly distributed calls as well as the audio announcements sending vital information (such as if we're closed).
-Adam Garcia, Founder of The Stock Dork
Learn more about how VoIP can help your small business. These resources can help you find the best VoIP software for your business: