Nextiva Business VoIP Review 2023
Nextiva's business VoIP phone plans are loaded with voice service features for CRM and basic calls.
Data as of 12/20/22. Offers and availability may vary by location and are subject to change.
Nextiva is one of the most popular phone services available in the US and Canada, with plans that offer a boatload of business features for relatively little money.
The bottom line: A small business on a narrow budget could get up and running easily with the VoIP service, but it's mid-sized companies with an eye on growth which would really benefit from Nextiva's expansive applications.
Based in Scottsdale, Arizona, Nextiva has been in the Voice over Internet Protocol (VoIP) business since 2008. The majority of online customer reviews feature positive comments about Nextiva's service, though there is some negative feedback that seems to stem from users' general unfamiliarity with how VoIP systems work (for which we'd suggest reading Business.org's handy VoIP guide).
Nextiva Business VoIP plans
| | | | |
| --- | --- | --- | --- |
| Plan | Starting price (per month per user) | Features | Learn more |
| | $21.95* | Voicemail to email, unlimited US calling, free number porting | View Plan |
| | $26.95* | Unlimited conference calls (up to 40 participants), 1 professionally recorded greeting | View Plan |
| | $36.95* | Voice analytics, call recording, enterprise-level integrations | View Plan |
| | $57.95* | Over-the-phone surveys | View Plan |
Data as of 12/20/22. Offers and availability may vary by location and are subject to change.
*With a prepaid 36-month prepaid agreement on 100+ users plan
One of the few downsides we found during our review was Nextiva's less-than-transparent pricing. The Essential plan is $21.95 a month only if you have 100 or more users and sign a three-year contract. For four employees or fewer with no contract, it climbs to $30.95 a month.
Likewise, the Professional plan starts at $26.95 for 100+ employees on a prepaid three-year contract. The same pattern applies to the fully loaded Enterprise plan: the cost is $36.95 a month with the 100-user count and contract, but it inflates to $45.95 for one to four employees without a contract. And the Ultimate plan can get as expensive as $75.95 per month.
We should also note that Nextiva offers multiple price points based on the length of your contract and the number of users on your plan. To see the exact prices for your business size and preferred contract length, be sure to select the tiny question mark icon next to the displayed price on the Nextiva website.
Feature-loaded plans
99.999% uptime
In-house support
Confusing pricing
Expensive international calling
Limited mobile features
Enhanced remote work functionality
With more people worldwide doing business from home than ever before, Nextiva has recently updated its remote work offerings. Businesses can now use Nextiva's Video & Collaboration feature for free, plus enjoy a greater range of collaboration features on every VoIP plan. See our list of features below to learn more.
Nextiva features: Standard plan features
Each of Nextiva's three VoIP plans include these features:
Free local number
Free toll-free number
1,000 toll-free minutes
Nextiva desktop and mobile apps
HD video calling (up to four participants)
Caller AI with Nextiva CRM
Unlimited multi-level auto attendant
Team Presence
MS Outlook, Lotus Notes, and Google Contacts integrations
Cloud PBX
Free phone number porting
Mobile call management
Unlimited calling in the US and Canada
Voicemail to email
Unlimited virtual faxing
Shared call appearance (multiple phones on one line)
Customizable HD hold music
Dial by name directory\
Call controls (transfer, hold, mute, etc.)
Call continuity
Simultaneous ring
Call forwarding
Call waiting
Do Not Disturb
Voicemail to text ($2.95 per line)
Barge In (manager monitoring)
The Professional plan includes these additional features:
2,500 toll-free minutes
Unlimited videoconferencing (up to 40 participants)
HD video calling (up to 40 participants)
Team messaging and collaboration
Private group messaging
Screen sharing
Unlimited business SMS
Voice analytics
Call recording
Salesforce, HubSpot, and Zendesk integrations
One professionally recorded greeting
Call Me Now (phone call via website link)
Conference bridge (up to nine users)
The Enterprise plan also includes these features:
10,000 toll-free minutes
Unlimited videoconferencing (unlimited participants)
HD video calling (unlimited participants)
Salesforce Lightning UI, Salesforce Service Cloud, and ServiceNow integrations
Three professionally recorded greetings
Voicemail transcription
Nextiva Anywhere
An extensive suite of customer relationship management (CRM) features
Small shops should choose Nextiva's Basic plan
Nextiva's Basic plan covers the basics and does even more than a small business with only a handful of employees might need. As mentioned before, Nextiva's pricing model doesn't exactly favor limited lines, but the service is solid enough to help you expand to the next (cheaper) level.
Growing businesses should choose Nextiva's Pro plan
Nextiva calls the Pro plan its "most popular," and it's easy to see why: the list of features is impressive and nearly equal to the next tier's assortment (minus the heavy-duty CRM elements). If your small business can't function with the Pro plan, it may no longer be a "small" business.
Power players should choose Nextiva's Enterprise plan
You may not consider the term "control freak" derogatory—and why should you? Nextiva's feature-flush Enterprise plan should cater to your every detail-hungry whim. The Enterprise plan's attention to CRM minutiae is so all-encompassing that it might qualify for its own Black Mirror episode.
Best Business VoIP Providers
VoIP phones and gear available
| | | | |
| --- | --- | --- | --- |
| Brand | Price range (per item) | Models | Learn more |
| Panasonic | $79.00–$199.00 | Desk phones, wireless phones | View Phones |
| Cisco | $60.00–$1,595.00 | Desk phones, conference phones, adapters | View Phones |
| Poly | $59.99–$1,738.00 | Desk phones, conference phones, headsets | View Phones |
| Nextiva | $116.00–$269.99 | Desk phones, wireless phones, adapters | View Phones |
| Snom | $259.00–$389.00 | Conference phones | View Phones |
| Calisto | $299.00 | Conference phones | View Phones |
| Blackwire | $64.99–$94.99 | Headsets | View Phones |
| AudioCodes | $850.00* | Adapters | View Phones |
Data as of 12/20/22. Offers and availability may vary by location and are subject to change.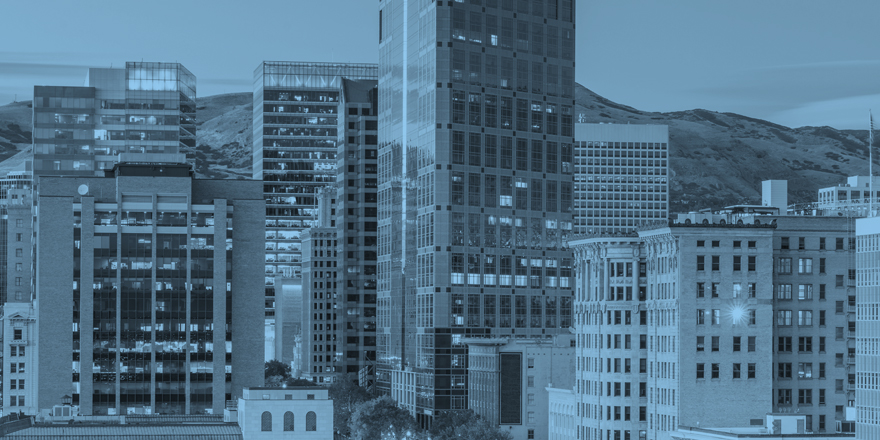 Get your business connected
RingCentral is our top VoIP choice for small businesses because of its unlimited domestic business phone and messaging, starting at just $19.99/mo.
Adaptable to your business needs from equipment rentals to toll-free numbers

Global infrastructure with an easy setup

Easy to scale and find a plan that works for you—regardless of your business's size
Nextiva VoIP cloud-based call center plans
If your business is operating a call center, two Nextiva plans can facilitate connecting support staff and inbound sales personnel to customers seamlessly. While it costs half as much as its premium call center plan, Nextiva's Office Pro plan still has plenty of features at $50 a month. On the other hand, if you want every last bell and whistle you could imagine (and some you may have never considered), Nextiva's Enterprise plan is luxuriously loaded.
Data as of 12/20/22. Offers and availability may vary by location and are subject to change.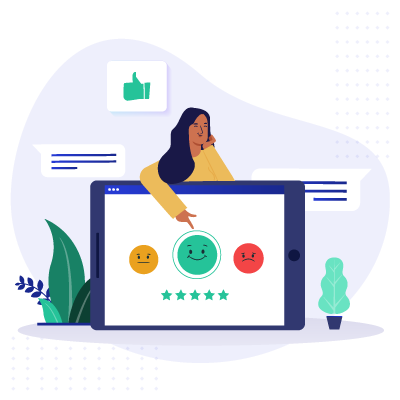 Expert Advice, Straight to Your Inbox
Gain confidence in your business future with our weekly simple solutions newsletter.
Nextiva VoIP call center plan features
Call center plans Pro and Enterprise include these features:
Call queue visibility
Unlimited call queues
Enhanced greeting and call queue announcements
Free auto-attendant recording
Intelligent ACD (automated call distribution)
Queue-based routing
Skills-based routing (weighted call distribution)
Remote agent support
Voicemail to email
Dedicated onboarding service
Real-time agent management
Historical or scheduled metrics reports
Call recording
Estimated wait messaging
Click/drag & drop transferring
Call center plan Enterprise includes these additional features:
Configurable call handling and forced delivery of phone calls
Night and holiday service
Agent whisper messaging
Queue management
Flexible disposition codes
Flexible unavailable codes
Options to promote, retrieve, or transfer queued calls
Queued call management
Silent monitor
Barge In
Dialed number identification service (DNIS) support
Disposition code status
Priority queue routing
Outgoing call control
Small to medium call centers should choose Nextiva's Call Center Pro plan
Nextiva's Call Center Pro plan handles all of the essentials for a nominal $50 a month. This is a great deal for a smaller company that's just getting its business legs and expecting future growth.
Established call centers should choose Nextiva's Call Center Enterprise plan
For $100, Nextiva's Call Center Enterprise plan offers a dozen important additions to the Pro plan that would give a company the muscle and flexibility to set it apart from a startup shop.
A Private Branch Exchange (PBX) is the self-contained telephone network within an office that employees share for outbound, inbound, and interoffice phone calls. VoIP systems manage PBXs off-site through cloud hosting, phasing out the need for on-premise equipment and maintenance.
A Session Initiation Protocol (SIP) trunk carries voice, data, and video through a "trunk" in place of copper telephone connections through the legacy Public Switched Telephone Network (PTSN), consolidating phone and internet service into a single digital line. Reminder: VoIP requires a reliable internet connection with adequate bandwidth and, unlike traditional telephone connections, is vulnerable to power outages.
When switching to a VoIP system, it's possible to keep your current phone number. Most VoIP services offer number porting, which lets you transfer, or port, your number over. Check for number porting in VoIP service features; some charge an extra fee for porting, while others apply it for free (as Nextiva does).
Bring your own device (BYOD) refers to employees conducting company business on personal laptops, tablets, and phones instead of on company equipment. Most VoIP companies offer BYOD features in their plans, either included or at additional cost. Nextiva supports BYOD in its Office plans. For more information on bring-your-own-device solutions, check out Business.org's guide to BYOD.
Nextiva vs. top competitors
| | | | |
| --- | --- | --- | --- |
| Plan | Starting price (per month per user) | Features | Learn more |
| | $15.00 | Voice, video messaging, unlimited calling in US and Canada, auto attendant, intelligent call routing, voicemail, hold music | View Plans |
| | $21.95 | Voicemail to email, unlimited US calling, free number porting | View Plans |
| | $19.95 | Unlimited calling in the US and Canada, 3-way conferencing | View Plans |
| | $26.00 | 1 number, up to 3 extensions, voicemail to email, virtual fax | View Plans |
| | $19.99 | Unlimited calling and texts, mobile and desktop apps | View Plans |
| | $43.00/year | Unlimited calling, call forwarding, automated call blocking, automated call screening | View Plans |
Data as of 12/20/22. Offers and availability may vary by location and are subject to change.
Nextiva business VoIP offers plenty of bang for your buck—just be sure to pay attention to the pricing details, especially if you're a smaller business with few employees to cover. Even the most basic package has an impressive array of features, while the upper tiers offer almost overwhelming functionality and CRM possibilities.
If you're switching from a traditional phone system to VoIP, you should expect a bit of a learning curve, but Nextiva is a strong contender for making the transition painless and (relatively) inexpensive.
Want to know more about the other VoIP options on the market? Check out our top picks for business VoIP service.
Is Nextiva better than RingCentral?
Honestly, we adore RingCentral and think it is superior to many of VoIP competitors. The deal is that Nextiva is awesome for mid-size businesses and RingCentral cuts discounts off after 100 users. So, it really depends on the size of your business.
Both have star ratings of 4.5 in our books and both are highly competitive. It really depends on your specific needs but generally, they are comparable. 
Who are Nextiva's competitors?
Nextiva is a solid brand and ranks with some of the best. To answer this question, below is a table comparing Nextiva with competitors. 
We looked at Nextiva's VoIP pricing, overall value, small business expertise, and scalability, among other factors.
Disclaimer
At Business.org, our research is meant to offer general product and service recommendations. We don't guarantee that our suggestions will work best for each individual or business, so consider your unique needs when choosing products and services.