PBX, VoIP, or Multi-Line: Which Type of Phone System Is Best for Small Businesses?
Get help choosing between VoIP, PBX, and multi-line phone systems.
Trying to decide what kind of technology you want for your phone system?
We know you probably don't specifically want VoIP or PBX or any other fancy acronym. You just want a reliable, affordable phone system that lets your business stay connected. But which type of phone system gives you that?
The answer is, well, complicated. The right phone system for your business depends on your needs, budget, location and more.
But we can help you decide. We'll explain the different types of business phone systems: how they work, why you'd want them, and what they cost. And―spoiler―we'll tell you why we think VoIP systems work best for most businesses.
Small-business phone systems at a glance
Typically, small businesses choose from just a handful of business phone systems. In most cases, you'll have the following choices:
VoIP: A flexible, feature-rich system that uses the internet to make and receive phone calls (across many devices)
PBX: A centralized network that connects people within an organization to each other and lets the organization send and receive phone calls.
Multi-line: A traditional system that uses a number of copper phone lines to keep your business connected
Each of the three types comes with its own pros and cons. So while we think VoIP works best for most businesses (for reasons we'll explain shortly), we'll tell you more about each type of business phone system and how it works.
Let's start with VoIP.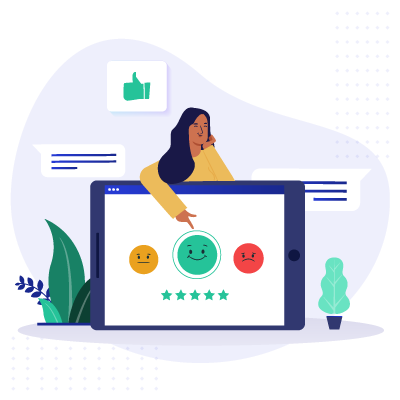 Expert Advice, Straight to Your Inbox
Gain confidence in your business future with our weekly simple solutions newsletter.
VoIP phone systems: Best for most businesses
VoIP is short for Voice over Internet Protocol. As you might be able to guess, that's because VoIP uses the internet to send voice signals (rather than traditional landlines).
We won't bore you with all the technical details, but here's the short version of how VoIP works: Your VoIP service takes your voice call, makes it into a digital signal, breaks that signal up into a bunch of little data packets, and sends those packets through the internet. Depending on what kind of number you're calling, that digital signal may get converted into an analog signal at the end (like the kind landlines use.)
Practically speaking, though, you won't notice much of a difference. You'll still dial a number and call as usual.
So why choose a VoIP phone system?
VoIP system pros and cons
Easily scalable phone system
Flexibility for devices and locations
Affordable plans available
Dependence on internet connection
Dependence on power
VoIP systems have some really standout benefits.
First and foremost, VoIP offers way more flexibility than other types of business phone systems. Because VoIP uses the internet to handle calls, you can use a variety of internet-connected devices for calling―including computers, tablets, mobile phones, and internet-enabled desk phones.
And you know how some of those devices are very portable? VoIP is too. If you've got your provider's VoIP app on your phone, for example, you can make and take VoIP calls anywhere you have internet access.
Plus, VoIP comes with lots of great features (which we'll come to in just a second) that you can't get from traditional landlines. And VoIP tends to be pretty affordable to boot.
That doesn't mean VoIP is perfect. It does rely on both internet and power, which means you'll lose phone service in a power outage. And if you have slow or spotty internet, your VoIP service will suffer too.
Still, for most businesses, VoIP's pros outweigh the cons.
Common VoIP system features
We mentioned that VoIP has some great features. That's true.
VoIP systems usually include most of the features and services found with traditional multi-line and PBX systems—plus access to more:
Advanced reporting and analytics
Click to call
Instant messaging
Internet fax
Integration with CRM and other software
Log-ins from any device
Presence management
Video conferencing
Virtual phone lines for smartphones
Voice-to-text transcription
VoIP technology comes in a few different varieties. VoIP terminology overlaps somewhat with the other phone system types, but we've done our best to clarify them for you.
Hosted VoIP: A third-party company hosts all your voice services, including taking and routing calls, voicemail, and auto attendant, freeing you from complicated and costly phone installation, equipment, and software.
On-premise VoIP: If you're wary of handing over your voice services to a third party, you can choose to develop and install your own VoIP system—if you have the technology and know-how.
SIP trunking: Using Session Initiation Protocol, a computing language, SIP trunking allows legacy phone systems to connect to internet networks, such as VoIP. You may want to choose a SIP trunking–enabled system if you need to keep existing handsets and other hardware.
Virtual VoIP: Fully virtual systems can take incoming calls and route them to whichever person or device you desire, including smartphones. Small businesses with workers in remote locations may benefit from a virtual VoIP system because it's lower in cost and highly mobile.
Best Business VoIP Providers
VoIP often ends up being one of the cheapest options for business phone service. It comes with two main costs to consider.
First, the cost of your VoIP service. Most VoIP providers charge per user (or sometimes per line), with costs often starting around $15 to $20 per user. You can find cheaper VoIP service, though. (Our guide to the cheapest VoIP service has some affordable suggestions.)
Second, you'll need to consider the cost of any hardware you need―like IP phones (internet protocol phones). These phones look and work a lot like traditional desk phones, but they're VoIP-enabled. Of course, you can always choose to use VoIP on your existing computers or mobile devices, which can save you money.
In some cases, you may also have to consider installation costs―either for the internet infrastructure required to use VoIP or for your VoIP system itself. Most offices already have internet installed, though. And in many cases, you keep things DIY by setting up your business phone system yourself. (Other business phone systems required a pro to help.)
So while your VoIP costs will depend on your provider, plan, and users, VoIP can be a cost-effective way to get business phone service.
Multi-line phone systems: Outdated and expensive
If VoIP brings your business phones to the future, multi-line phone systems are a blast from the past.
Multi-line phone systems use the public switched telephone network (PSTN), which is just a long way of saying they rely on old telephone lines. You know, the kind of landlines you probably grew up with.
Since a traditional landline can only handle one call at a time, businesses often opt to get several phone lines―hence the multi in multi-line phone system.
And sure, despite relying on old technology, multi-line phone systems still work. But we've got to be honest: For most businesses, multi-line phone systems belong in the past.
Multi-line phone system pros and cons
No reliance on internet or power
Less expensive than PBX
No flexibility or portability
Limited calling features
Higher costs than most VoIP
The biggest problems with multi-line phone systems? They're disappearing. As we said, these business phone systems run on the PSTN―a technology that's being phased out all over the world. By 2030, there's a good chance you won't be able to get a multi-line phone system even if you want one. In fact, let's repeat that for emphasis: Traditional multi-line phone systems won't be around much longer.
And we're not so sure you want one anyway. Multi-line phone systems, as you can guess, don't come with all the latest and greatest phone features. You can still get the essentials (which we'll discuss in a moment), but don't expect to get ring groups or videoconferencing or any of the other features you get with most VoIP providers.
Features aside, multi-line phone systems still don't impress. They tend to cost more (though not as much as PBX) while not offering much in return. And they offer almost no flexibility―since your landline is tied to your physical location.
That said, traditional landlines don't have the internet and power requirements that other types of phone systems have. So in some (mostly rural) areas, a multi-line phone system may still be your best option.
But for most businesses, we suggest you let multi-line phone systems stay in the past with dot-matrix printers and cell phones the size of bricks.
Multi-line phone system features
Most multi-line phone systems include the following hardware and features:
Call waiting, hold, and transfers
Conferencing/call joining
Directory and speed dial
Handsets (wired or cordless)
Connections to headsets, computers, and fax machines
Screen displays for caller ID and other functions
Speakerphone
Voicemail
Advanced systems may also include features such as auto attendant, which is an automated answering and call forwarding service.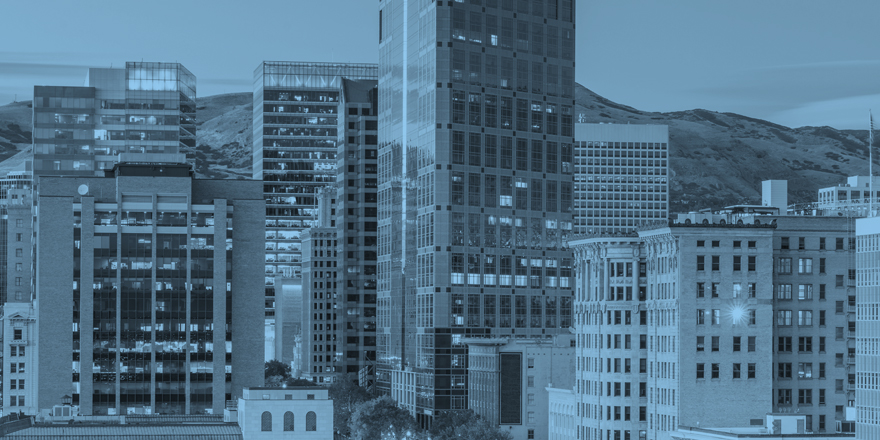 Get your business connected
RingCentral is our top VoIP choice for small businesses because of its unlimited domestic business phone and messaging, starting at just $19.99/mo.
Adaptable to your business needs from equipment rentals to toll-free numbers

Global infrastructure with an easy setup

Easy to scale and find a plan that works for you—regardless of your business's size
How many phone lines you need?
Think a multi-line phone system can work for your business, despite the drawbacks? Then you need to decide how many lines your company needs.
Most systems come in the following structures:
2-line phone system
4-line phone system
6- or 8-line phone system
The simplest—and most affordable—systems give you two separate lines for communication. You may want a two-line system if you work solo from home. You'll get one line for your home phone and another for business, each kept private from the other.
You may also want a two-line system if you have a small office with a receptionist. This opens one line for someone to make calls and another for other functions like a fax machine.
If you frequently receive several calls at a time or have many employees, you may need a four-line phone system. This allows a couple of employees to use one or two lines to communicate with each other while leaving lines open for outside callers and business functions.
Larger businesses with a high volume of calls may need six or more lines. These advanced—and more expensive—systems allow for multiple phone lines to be functioning at a time.
Best Small-Business Phone Systems
Multi-line phone systems cost
Your costs for setting up a multi-line phone system depend on how many lines you need, the hardware you choose, and your business phone service plan.
2-line systems can cost between $40 and $175 per handset device
4-line systems range from about $80 to $350 per handset
6- or 8-line systems usually come packaged with multiple devices and may cost over $1,000 for the full system
Additionally, business phone plans vary by the service provider but can cost between about $20 and $75 per line per month.
PBX business phone systems: Best for larger businesses
A Private Branch Exchange system, or PBX system, is a centralized telephone network that connects many people within an organization to each other and lets the organization send and receive phone calls.
If you've ever had to dial 9 (or another digit) to call outside of a building, there's a good chance you were using a PBX system.
PBX doesn't have the same line limits that standard multi-line systems do (two-line, four-line, etc.). Instead, multiple handset devices connect to one centralized hub. Traditionally, that hub connects to a Public Switched Telephone Network (PSTN) via a business phone provider. But as we'll discuss in a minute, that's changing.
PBX systems tend to work best for larger businesses―businesses that can budget for a pricier phone system and that want the customizability and power that PBX offers.
(For smaller businesses, VoIP usually offers the better value.)
Ability to handle even enterprise-level calling
More features than landlines
Potential hands-off management
Higher costs than VoIP
Potential reliance on internet and power
Complicated expensive upgrading
The biggest selling point of PBX is simply that it can handle even complicated calling needs for big businesses. The internal switchboard makes internal calling easy and affordable, but PBX is more than capable of making and taking all the outside calls you can shake a stick at.
Plus, PBX often comes with more features than you'd get from a multi-line system. In fact, with a modern PBX system, you can get many of the features you'd get with VoIP.
That said, PBX usually costs more than VoIP―especially if you want to upgrade your system. While VoIP can work for DIY business owners, PBX tends to work best when you let someone else manage the system.
For some businesses, though, that's an added perk. You can let your phone provider manage your PBX system off-site, giving you more time to focus on actually running your business.
PBX phone system features
PBX systems generally include the same features mentioned above for multi-line phone systems. But PBX allows for greater functionality, including advanced features like these:
Auto attendant
Autodialing
Automated call routing
Call monitoring and recording
Call parking
Customized call menus
Hold music or messaging
Least-Cost Routing (LCR)
Location-based routing
Customer service screen popping
Session Initiation
Protocol (SIP) trunking
Unified Communications (UC)
Learn more about some of these features in the technical terms section below.
Like VoIP, PBX systems come in a couple different types.
On-premise PBX: The traditional PBX model, which comprises a network of phone lines, handsets, and supporting equipment installed and maintained by the business itself. Employees can make interoffice and outbound calls, and customers can call into the PBX system and get routed to the right destination.
Hosted PBX: PBX systems that are managed by a service provider, or host. Hosted phone systems free you and your staff from needing to be highly knowledgeable and trained in the installation and maintenance of the system. If there's a problem, you just call customer support.
Note that while on-premise PBX might be cheaper in the short run, you need to consider the costs of running your own system. On-premise PBX systems require knowledgeable, trained staff to install and manage the systems and to troubleshoot problems. That can make traditional PBX too expensive for small and medium-sized businesses to maintain.
We also need to mention that both kinds of PBX have traditionally run on PSTN (which, again, is getting phased out). But many PBX providers have made the switch from analog PBX to digital PBX. That means you'll still be able to get PBX for many years to come―and with all the cool features internet phones get you―but it also makes newer PBX systems reliant on internet connections, just like VoIP.
The cost of setting up PBX depends on whether you go with an on-premise or hosted system.
As with multi-line phone systems, the total cost of a PBX system includes the price of the physical handset devices themselves. If you keep your system in-house, you may be able to purchase whatever brand of handset and related equipment you like.
If you go the hosted route, you'll likely need to purchase devices compatible with your service provider's system. That means the provider may choose a system with features you didn't plan on. For example, IP phones, or phones with internet connection capabilities, are more expensive than their analog counterparts.
PBX system maintenance costs also depend on whether you've got a do-it-yourself arrangement. If you already have trained staff who can handle advanced telecom systems, your cost is what you pay these folks. Maintaining a hosted PBX, on the other hand, is handled by your provider and generally included in your service fees.
What's more, your hosted PBX system may keep you from paying expensive telephone line and service costs, which can reach into the hundreds per month. Ultimately, choosing the hosted path for your PBX system is almost always the cheaper road.
Business phone system terms
The world of business phones can get complicated. Here's a quick refresher on the vocab you should know.
Auto attendant: A sort of electronic receptionist capable of taking, greeting, and routing calls.
Cloud-based phone system: Another term for VoIP, which is a phone system entirely based on internet technology that doesn't require connections to landline telephone networks.
Hosted PBX: Rather than set up your own on-premise PBX system, you can subscribe to a PBX provider who will "host" and maintain the system for you.
ISDN: Integrated Services Digital Network (ISDN) refers to the standards used by telephone networks to deliver voice, video, and other data through digital, rather than analog, methods.
Least-cost routing (LCR): Technology that determines the cost of incoming calls to the business and then prioritizes and routes them accordingly.
Multi-line phone system: A traditional analog phone system that uses two, four, or more lines per handset to handle multiple voice calls at once.
PABX: Private Automatic Branch Exchange is an archaic term for human-operated telephone routing systems, which have been replaced by PBX technology.
PBX: Private Branch Exchange is a type of phone system that connects multiple individuals and devices to a centralized location within an organization, can take inbound and make outbound calls, and usually connects to a traditional PSTN.
PSTN: Public Switched Telephone Network refers to the massive web of landline telephone systems that use circuit-switched technology to route voice calls and communication data.
SIP trunking: Session Initiated Protocol technology "trunks" digital voice and other data into information that can be transmitted via traditional phone lines. SIP trunking generally connects PSTNs at one end to VoIP or PBX systems at the other.
Unified Communications (UC): UC combines voice, fax, video, messaging, email, and other services into a single business solution.
Virtual PBX: As part of a hosted PBX or as a standalone service, virtual PBX systems receive calls and route them to any connected device, including desktop computers and smartphones.
VoIP: Voice over Internet Protocol is an affordable phone solution for small businesses that use internet technology to send and receive calls, messages, and faxes; host video conferences; and more.
Business phone system FAQ
An Internet Protocol phone, or IP phone, is a type of phone device that can connect to internet technology, such as VoIP. IP phones enable businesses to make IP calls, capable of bypassing landline phone networks entirely.
VoIP does tend to be cheaper for small businesses than traditional multi-line or PBX systems. That's because you can avoid the hardware and installation costs of traditional on-premise systems by paying a VoIP provider for many of the same communication features. However, advanced VoIP systems—and those that connect to traditional landline networks—can be much more expensive.
Your VoIP provider generally assigns you a phone number (or multiple numbers) for your business. To the outside world, your VoIP phone number will seem like any other, although the area code may not be tied to your physical location.
For a price, you may be able to choose the area code for your VoIP numbers and add toll-free numbers, and you could possibly keep your existing phone numbers.
Hosted Private Branch Exchange, or PBX, refers to a centralized phone system within an organization that is "hosted," or managed by a third party.
Session Initiation Protocol (SIP) trunking is a technology that enables an internet-based phone system, such as PBX or VoIP, to connect to traditional Public Switched Telephone Networks (PSTNs).
We believe that VoIP providers offer cost-effective small-business phone systems. But depending on your office's current infrastructure, technology needs, and comfort level with going all-digital, another system like PBX or traditional multi-line may be the right one for you.
Ready to start shopping for a VoIP system? Check out our rankings of the best business VoIP providers.
Disclaimer
At Business.org, our research is meant to offer general product and service recommendations. We don't guarantee that our suggestions will work best for each individual or business, so consider your unique needs when choosing products and services.