How to Set Up a Phone System for Your Small Business
There is a range of business phone systems on the market which offer features for individual entrepreneurs, small businesses, and larger offices. There are a number of factors to consider when choosing a business phone system for your company. Here are our recommendations of what to prioritize and which options out there deserve a closer look.
Consider your location and whether you work virtually or in an office. Also consider your budget, how many employees you have, how they will be utilizing the system, plans for future growth of your company, and which services are available in your area. Once you figure out your needs, you can narrow down your options for business phone systems.
Deciding Which Phone Technology to Use
This system is ideal for small businesses that have 10 or fewer employees. KSU-less phone systems offer advanced features, such as call transferring, conference calls, and multiple extensions without the additional cost that comes along with setup of a central control box (or KSU). The main drawback of KSU-less phones is that the maintenance falls to the customer. These systems are inexpensive and aren't supported by most major telephone vendors. If you have trouble with your phone service, it can be a challenge to get the support you need. However, if you know phone systems, you should be able to get along fine.
Key systems offer multiple phone lines that are supported by a central control unit, or key system unit (KSU). KSUs are great for small to medium sized businesses that employ between five and 75 people. These systems are more expensive than the KSU-less phones because they typically include costs for installation and maintenance. KSUs are supported by major telecom vendors and offer the flexibility of expansion if your business grows.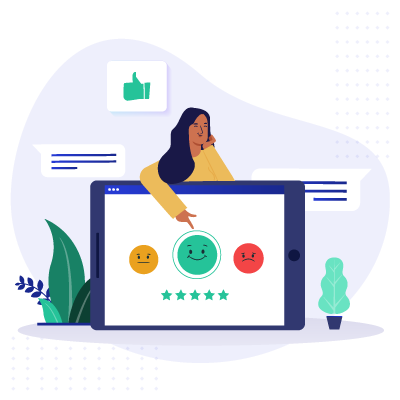 Expert Advice, Straight to Your Inbox
Gain confidence in your business future with our weekly simple solutions newsletter.
Private branch exchanges (PBX) are most often utilized by larger businesses that employ more than 75 people. PBX systems offer highly advanced features and flexibility but often come with a high upfront cost for business phone setup and installation. While you may save money with these advanced features in the long term, PBX systems are generally recommended for medium to large businesses that have a variety of complex needs for their business phone system.
Voice over Internet Protocol (VoIP) allows businesses to utilize the Internet to make calls domestically or internationally. While VoIP is convenient in terms of connectivity, you should generally opt for a hosted VoIP system to help deal with any problems that may arise. While you can manage the equipment yourself through a traditional system, you may run into issues if you are not especially tech-savvy. Hosted VoIP systems generally require you pay a monthly fee to a telecom company for use of their equipment and support, but the expense is worth it if you can afford it and if it meets your needs.
Compare the best VoIP providers
| | | | | | | | |
| --- | --- | --- | --- | --- | --- | --- | --- |
| Plan | Starting price (per mo. per user) | Unlimited calling | Voicemail-to-text | Toll-free number | Video conferencing | Apps | Get started |
| | $19.99* | Yes | Yes | Yes | Yes | Yes | View Plans |
| | $19.95** | Yes | No | Yes | Yes | Yes | View Plans |
| | $18.95** | Yes | No | Yes | No | Yes | View Plans |
| | $19.99 | Yes | No | No | No | Yes | View Plans |
| | $15.00 | Yes | Yes | No | Yes | Yes | View Plans |
Data as of 11/22/22. Offers and availability may vary by location and are subject to change.
*With annual billing
**With contract
You have many options for business phone systems based on your budget, needs, and number of employees. Once you've determined which system is a good fit for your business, contact your local telecom provider to discuss cost, installation, and maintenance.
What is the best phone system for a small business?
That will depend on the type of system you're looking for, whether that's traditional, virtual, or VoIP. For VoIP systems, we recommend RingCentral for its affordability and wide feature range and Ooma for its scalability and ease of use. For the other types of systems, we review and recommend a long list in our Best Small-Business Phone Systems.
How much does it cost to setup a business phone number?
Depending upon the phone technology, expenses will vary, with KSU-Less systems being the least expensive due to the lack of a central control box, and no added costs for maintenance and installation. KSU Systems are more expensive due to these added features, typically costing around $250 (including installation). PBX is the most expensive, starting at around $1,000 per employee. VoIP systems are known to be inexpensive, and our favorites average $15 to $20 a month per user.
Disclaimer
At Business.org, our research is meant to offer general product and service recommendations. We don't guarantee that our suggestions will work best for each individual or business, so consider your unique needs when choosing products and services.