Combining Jive's VoIP and GoToMeeting's conferencing features, GoToConnect is an affordable communication solution.
Data as of 12/19/22. Offers and availability may vary by location and are subject to change.
*When billed annually. 
If you're a small business owner looking for an affordable, comprehensive Voice over Internet Protocol (VoIP) system, GoToConnect just might be the right solution for you. The service is tailored to small and midsize businesses and offers compatibility with a wide range of devices. We took a deep dive to tell you more about the business phone system's features, pricing, and pros and cons.
GoToConnect review table of contents
LogMeIn's GoToConnect is a business communication service that offers secure, streamlined, mobile VoIP phone service with built-in messaging and meetings. GoToConnect is one of several of LogMeIn's GoTo products that come together to create a unified communications platform that makes it easy for business owners to use voice, video, or contact center services from any mobile or desktop device.
Because GoToConnect is a cloud-based solution, it eliminates the need for expensive hardware. It also makes it easier to fully take advantage of the system's 57 integrations with other services and apps. The low price (around $20-30 a month) makes it an affordable and enticing option for small business owners.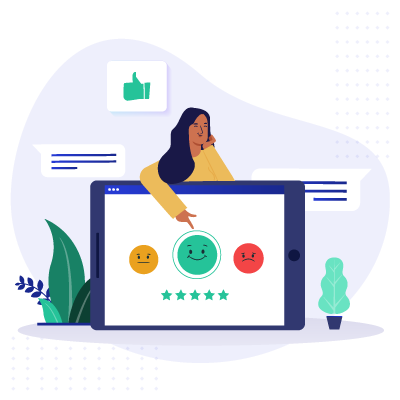 Expert Advice, Straight to Your Inbox
Gain confidence in your business future with our weekly simple solutions newsletter.
GoToConnect Plans and Pricing
Business owners can choose from three tier-based GoToConnect plans. Each plan is based on a user limit: the basic plan includes 1-20 users, the standard plan includes 21-99 users, and the premium plan includes for more than 100 users. Let's take a look at some of the features each tier offers small-business owners:
Compare GoToConnect plans and pricing
Plan name

Price per month*

Features

Learn more

$24.00/user
● 1 auto attendant
● 1 ring group
● 1 call queue
● Audio conferencing (maximum 40 mins)
● Self-service customer support
See Plans
$29.00/user
● Unlimited auto attendants
● Unlimited ring groups
● Unlimited call queues
● Unlimited office locations
● Unlimited minutes for video conferences
See Plans
$43.00/user
● Unlimited auto attendants
● Unlimited ring groups
● Unlimited call queues
● Unlimited office locations
● Unlimited minutes for video conferences
See Plans
Data as of 12/19/22. Offers and availability may vary by location and are subject to change.
*When billed annually. 
Pros and Cons of GoToConnect
Go ToConnect's all-in-one platform is a good option for many small businesses looking for intuitive, streamlined, cloud phone services.
Here are some of the pros and cons to consider before deciding if the VoIP service is right for you.
Many users love GoToConnect for its call routing control, reporting quality, and wide range of features. Take a look at some of the tool's other top benefits:
Video conferencing included
Affordable pricing plans
Unified system
Secure, privacy-compliant servers
No hardware required
Unlimited call queues
24-hour support
High-quality video and audio
Easy to use
Integration with other business applications
Accessible from any desktop app or browser
Customizable auto attendant
Best Business VoIP Providers
Despite the appeal of GoToConnect, there are a few reasons you may pause before choosing this solution. Although most customer reviews are positive (77% of reviewers recommended it on GetVoIP), some users complain about long wait times when reaching out to customer support, as well as difficulty with the onboarding process.
Here are a few drawbacks of GoToConnect's technology:
No cloud data storage
No shared hardware
No call blocking
Slow customer support (long wait times)
Long onboarding process
Occasional dropped calls
Occasional lag time
Most small business owners are drawn to GoToConnect for its standard calling features, which help small businesses better manage phone calls and gain credibility with customers.
Here are some of the most useful calling features GoToConnect offers:
Calling from any device anywhere
The point of a cloud-based phone system is flexibility: connecting a variety of employee devices so they can call in anytime, anywhere. All of GoToConnect's tiered plans include this option, including allowing workers to call from desktop, web browsers, and any device like a phone or a tablet that uses iOS or Android apps. Other VoIP providers struggle with allowing employees to bring their own devices that can connect to the rest of the business communication services. GoToConnect is a great option for small businesses looking to use a variety of devices to communicate.
This virtual receptionist performs a range of tasks, including automated answering, extension dialing, and call routing. The basic plan is limited to one recorded auto attendant recorded greeting, but the standard and premium plans include unlimited greetings. This can be a great way to ensure that customers are reaching the people they need to reach while freeing up receptionists' time so they're not fielding and redirecting calls all day long.
One useful feature from GoToConnect is that business owners can save voicemails as audio files, then send the file via email to other employees or to themselves if they want to listen to the messages on the go. This feature is only included with the standard and premium plans, not the basic.
Sometimes work communication can get bogged down when someone is away from their desk or on another call. GoToConnect's solution for this problem is a ring group. A ring group causes a group of devices to ring anytime a certain extension is dialed, which can increase efficiency answering inbound calls. We'll be honest, making more devices ring might increase the likelihood that someone else can answer, but it doesn't magically make the person you're trying to reach suddenly available or increase the number of employees around to answer calls.
In a world that's increasingly shifting to remote work and desk sharing, more and more businesses are moving away from expensive office space rentals and opting for hotel-type office and desk rentals. That means one employee may be in the office one day and a different employee might be at the desk the next day. Hot desking allows employees who work different shifts to share a phone device simply by logging in with a username and password.
Built-in meetings and messaging
GoToConnect's flexible cloud phone system also includes unlimited team messaging and audio conferencing at all plan levels. The standard and premium levels include unlimited video conferencing between 150 and 250 participants, respectively.
GoToConnect also offers other helpful features like customized business phone numbers, smart call routing and call forwarding, call monitoring and analytics, real-time queue updates, hold music, and virtual faxing. The tool integrates with more than 20 business applications, such as Salesforce, Google, CRM, and Zendesk.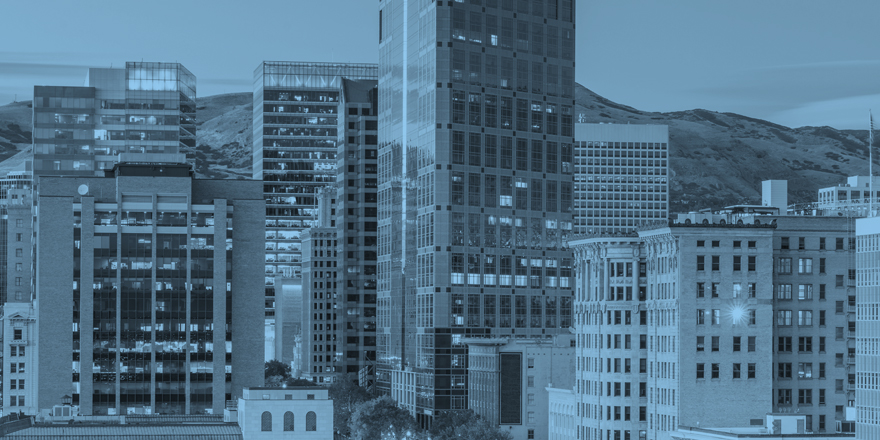 Get your business connected
RingCentral is our top VoIP choice for small businesses because of its unlimited domestic business phone and messaging, starting at just $19.99/mo.
Adaptable to your business needs from equipment rentals to toll-free numbers

Global infrastructure with an easy setup

Easy to scale and find a plan that works for you—regardless of your business's size
GoToConnect is a business communication solution that is easy to use and adopt. The cloud-based system doesn't require any hardware and is a secure, HIPAA-compliant technology that offers all-in-one calling, messaging, video conferencing, and more.
If you're a small or midsize business owner seeking a reliable, affordable, and comprehensive communication system, GoToConnect is likely to meet all of your needs.
Would you like to learn more about cloud phone services? Check out 13 Best VoIP Providers: RingCentral, Nextiva, Grasshopper, and More.
When reviewing GoToConnect, we took a close look at key features, pricing, comparison to competitors, and real product reviews—including common complaints from users. Based on this information, we feel confident in giving this service a 4-star rating. Despite some drawbacks, GoToConnect packs a lot of punch, especially for midsize businesses looking for 24-hour support.
What is GoToConnect?
GoToConnect is a Voice over Internet Protocol service, which allows small business owners to place phone calls over the internet. The cloud-based system also includes audio and video conferencing services, making it easy for businesses to connect with employees or clients from anywhere.
Is GoToConnect safe?
Yes, GoToConnect is a safe VoIP that is known for its reliability and HIPPA-level security. All data is stored in servers that meet global compliance standards. The tool also utilizes safety features to protect customer information, such as administrative passwords, pin numbers, and compliance with SOC 2 Type II and SOC 3.
Dialpad is a good option for small business owners in need of a business phone service. The product often ranks as one of the best VoIPs for small businesses due to its easy integration with Google and Microsoft Office 365, AI call analysis, and user management tools.
GoToConnect offers high-quality audio, secure, privacy-compliant services, and unlimited call queues. Small businesses that use GoToConnect won't have to invest in any hardware, since all calls can be made from a mobile or desktop device.
Disclaimer
At Business.org, our research is meant to offer general product and service recommendations. We don't guarantee that our suggestions will work best for each individual or business, so consider your unique needs when choosing products and services.