Mitel is a good VoIP option for small-business owners seeking a highly customizable business communication plan and strong customer support.
Data as of 12/21/22. Offers and availability may vary by location and are subject to change.
Mitel offers a range of business communication services, but it's best known for MiCloud Connect, a cloud-based Voice over Internet Protocol (VoIP) and collaboration tool. In 2021, the company partnered with RingCentral to add Unified Communications as a Service (UCaaS) to its offerings. Let's take a closer look at some of the pros and cons of Mitel's most popular solutions for small businesses.
Mitel is a global leader in business communication services—one that stands out from the competition in a few key areas.
We particularly like Mitel for its flexible packages. Unlike many other VoIP providers, Mitel allows customers to mix and match plans, giving every user the most important features for their needs. These customizable packages ensure small business owners save money by never having to pay for features they don't use.
Along with an extensive business phone system solution, Mitel also offers contact center services and collaboration tools that streamline teamwork and remote work.
Mitel features differ depending on the solution and pricing plan you choose. Here are some of the top features for small-business owners:
Voice calling (softphones, mobile, or IP desk phones)
Conferencing
Screen sharing
File sharing
Messaging
Contact center
Mobile apps
Project management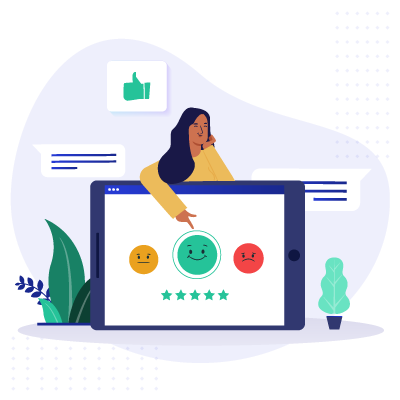 Expert Advice, Straight to Your Inbox
Gain confidence in your business future with our weekly simple solutions newsletter.
Mitel is a well-established business communications company. But like many VoIP and unified communications providers, their services do come with some downsides. Here are some disadvantages to consider.
Because Mitel offers a wide range of highly customizable plans, pricing is only available upon request. This can be frustrating for small-business owners who are shopping around to compare multiple business communications options. Small-business owners shouldn't rely on pricing information they find on review sites. Instead, it's best to contact a Mitel representative for an exact quote.
Service quality can be poor
Some Mitel users complain of poor quality during voice and video calls. These customers report dealing with echoes, choppy sound, and poor volume control, among other issues. However, many of these problems could be related to internet bandwidth rather than the quality of Mitel's service itself. For this reason, it's important for small-business owners to make sure their internet bandwidth is well equipped to handle VoIP service before installation.
Conferencing restrictions
Mitel restricts the number of users who can participate in audio and video conferencing. Some packages limit audio conferencing to as few as eight participants, while the highest tier plan allows up to 100 participants. In comparison, competitors like RingCentral allow for up to 1,000 audio conferencing participants. Likewise, Mitel allows up to 100 video participants, while 8x8 caps at 500 participants.
More Mitel features and considerations
Mitel provides 24/7 customer support that is known to be very responsive and helpful. Small-business owners who have questions about the services can speak directly to a specialist who will then follow up over email to ensure everything is going smoothly. The company also helps customers implement the service from start to finish.
90-day satisfaction guarantee
All of Mitel's business plans include a 90-day satisfaction guarantee, eliminating much of the risk when it comes to choosing a VoIP service. Small-business owners who don't love the plan can switch to a new one or cancel their service.
Mitel's MiCloud Connect integrates with a number of third-party applications, such as Microsoft Dynamics, Microsoft Teams, Salesforce, Zendesk, and more. Small-business owners can further streamline their collaboration processes by integrating MiCloud with Google Workspace and Microsoft Outlook.
Small-business owners seeking on-premise VoIP services can purchase Mitel hardware, including softphones, headsets, adapters, IP phones, and handsets. Mitel software may also be compatible with existing telephone systems. Business owners can contact Mitel for a list of compatible devices and hardware.
Best Business VoIP Providers
Mitel is a reliable business communication provider—one that's especially appealing to small-business owners in need of a customized service plan or strong customer support. With Mitel, businesses can get access to certain features for just one or two users, rather than upgrading the plan for the entire company.
Still, the VoIP and UCaaS provider is not without flaws. Some users experience poor service quality, and others report frustrations related to the indirect pricing structure and conferencing limits.
Would you like to learn more about VoIP providers like Mitel? Check out Business.org for 13 Best Business VoIP in 2023: RingCentral, Nextiva, Grasshopper, and More.
What is Mitel for?
Mitel offers business phone communications and unified communications as a service (UCaaS). The company serves businesses of all sizes across the globe, including many small businesses. Their solutions include call waiting, chat, conferencing, video calling, and more. Mitel is a competitor to other popular VoIP technology companies, such as RingCentral, Dialpad, Grasshopper, and GoToConnect.
Does Mitel have internet?
Mitel provides Voice over Internet Protocol (VoIP) service, which enables a IP private branch exchange (PBX) to send and receive calls using the internet.
Is Mitel a good company to work for?
According to Glassdoor reviews, Mitel is a decent company to work for. Roughly 67% of Mitel employees say they'd recommend working there to a friend, and they rated the company a 3.6 out of 5 for work/life balance.
Where is Mitel manufactured?
Mitel is a Canadian company based in Ottawa, Ontario. The company works with partners around the world to manufacture phones, headsets, and other telecommunications equipment.
In reviewing Mitel, we took several factors into account, including call quality, range of features, customer service quality, customizability, transparency, and user restrictions. We did a deep dive into VoIP services and how Mitel compared to its competitors in this field.
Disclaimer
At Business.org, our research is meant to offer general product and service recommendations. We don't guarantee that our suggestions will work best for each individual or business, so consider your unique needs when choosing products and services.