5 Best Merchant Cash Advance Companies
---
Since the approval rate of traditional bank loans sits around 30 percent,1 merchant cash advances provide an attractive option to companies looking to borrow cash with fast approval.
Our Approach
20
Brands considered
12
Features compared
30
Days of research
21
Business owners talked to
With the rise of alternative lending options, you'll find many choices for financing and loans for small businesses. Merchant cash advances, which provide businesses with a lump sum of cash in exchange for a percentage of their future sales, are at the forefront of alternative lending options. This quick and easy funding solution is best suited for businesses whose income mainly comes from credit and debit card sales. If you own a restaurant or a retail store, for example, you can use a merchant cash advance as a short-term financing option.
When you use a merchant cash advance, your payments are proportionate to your profits. Depending on the lender, you can repay the loan and additional fees with daily or weekly payments until it's paid in full. The daily repayments are tied to your credit card processing systems.
Strictly speaking, not all of our recommended financing companies offer merchant cash advances specifically. However, they do offer loans that function the same way. They have a quick and easy qualifying process based on a business's cash flow instead of the owner's personal credit score.
While merchant cash advances and similar types of loans are a great option for businesses who need cash immediately, keep in mind that they tend to have very high interest rates.
After this review, you should be more familiar with our top picks for the best merchant cash advance loans and understand which loan company best fits your needs.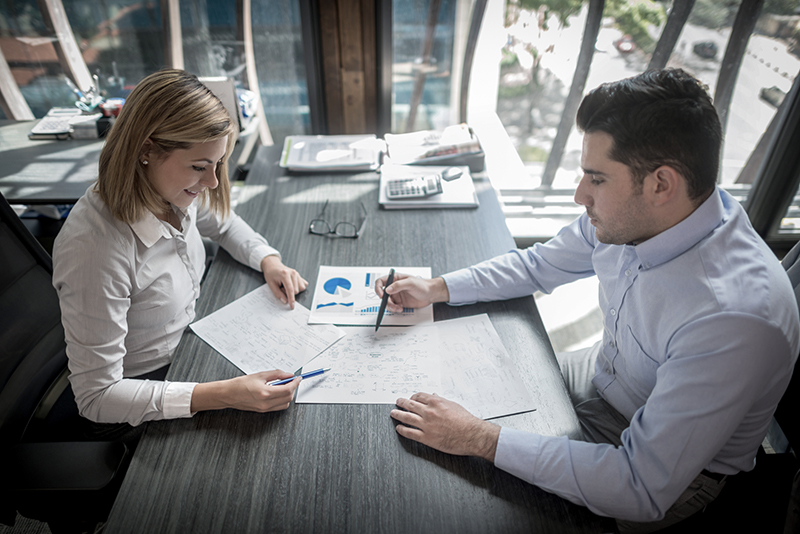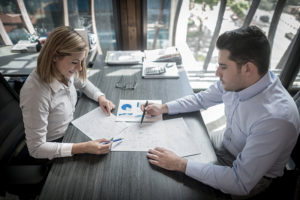 Best Merchant Cash Advance Companies
Lendio: Best loan marketplace
Lendio is our #1 choice for two reasons. First, it's not a lender but a kind of online broker/marketplace, meaning you can find a variety of loans through its platform. In fact, the Lendio marketplace includes three of the lenders on our list—Fundbox, Kabbage, and OnDeck—in addition to dozens of other lenders. This is a quick way to shop for merchant cash advance loans. By offering so many lenders on its platform, Lendio is hard to compete with.
Determine if Lendio is right for your business with these considerations:
Fast approval and funding
Multiple loan options
Minimum credit score of only 550
Lacks options for businesses under six months old
Kabbage: Best for convenience
Kabbage offers more than just its unique name. If you value a speedy approval process and easily accessible funds, Kabbage is for you. The application process is quick, and since it's free to apply, you won't see any cost until you start using your line of credit. Plus, business owners will have their funds within two days thanks to the Kabbage Card, a purchasing card tied to your Kabbage account. Too many cards in your wallet? No worries—you can access your funds through your phone or computer. It is 2018, after all. Plus, Kabbage's slick interface and quick process is ideal for fast and easy funding.
Determine if Kabbage is right for your business with these considerations:
Quick loan approval
Lower monthly payments
High annual rates
No early payoff options
OnDeck: Best long-term option
OnDeck doesn't offer merchant cash advances, but their lines of credit act in a similar way. This solid financing option gives you a set amount of funds that you can draw from whenever you need cash for emergencies or to stay afloat. OnDeck accepts fixed weekly payments that will automatically deduct from your bank account.
To get approved for their line of credit financing option, your business must be at least 12 months old and have a minimum of $100,000 in yearly income. With their fast funding times, you'll see money in the bank in as little as 24 hours. Plus, its long-term loans have annual interest rates as low as 9.99%, which is considered excellent for online lenders in this space.
Determine if OnDeck is right for your business with these considerations:
Fast funding
Loyalty benefits
Solid customer service
High interest rates
Frequent payments
Fundbox: Best direct lender 
As a revolving line of credit for small businesses, Fundbox can approve you within minutes. If you're approved, Fundbox will transfer funds within 1–2 business days. Fortunately, Fundbox does not require a credit check or high revenue to obtain funding. Plus, the fees are only 4.66% for 12-week loans or 8.99% for 24-week loans. Businesses only need to be open for six months to be able to apply. Quick and easy approval and low interest rates and fees make this a very attractive company to work with.
Determine if Fundbox is right for your business with these considerations:
Options for new businesses
Low interest rate and fees
Grow your business today
Browse hundreds of loan options, custom-tailored to your business and budget needs, from a single, simple platform.
Quarterspot: Best for fast funding
QuarterSpot's site boasts 30-second qualifying approvals and funding within one business day. In a world where traditional banks can take weeks to approve loans, this reason alone makes QuarterSpot worth it for business owners. Plus, customers love their helpful and transparent customer support.
QuarterSpot's loans are fully amortizing, which means you can save money on the cost of the loan by repaying early. Plus, QuarterSpot charges a flat fee instead of interest.
QuarterSpot's high monthly revenue number of $16,000/month disqualifies many small businesses.
Determine if QuarterSpot is right for your business with these considerations:
Early payoff options
Fast funding
Relaxed credit score requirements
High borrowing costs
No options for individuals who have filed bankruptcy in the past two years
Frequently asked questions about merchant cash advances
How do you qualify for a merchant cash advance?
Approval for a merchant cash advance is based on monthly credit and debit card sales. Most cash advance lenders will want to validate how much cash flows through your merchant account. So if you have less-than-perfect credit, little to no tangible collateral, or a limited business history, don't sweat it too much as long as your business is earning profits.
What are the pros and cons to merchant cash advances?
Just like every business loan, there are advantages and disadvantages of merchant cash advances. Here are some pros and cons:
Pros
Fast approval and funding process.
Merchant cash advances are stellar for companies who need immediate capital. In fact, some lenders make decisions within hours after receiving the required documentation. After approval, the lender will deliver funds in just a few short days. This can be especially beneficial for seasonal companies or companies lacking adequate cash flow.
No impact on credit.
Securing a merchant cash advance doesn't require a hard credit check. The provider typically just wants to see a certain amount of cash flow.
No collateral requirement.
In the event the merchant's business fails and full payment for the advance is not made, the owner's assets aren't at risk.
Best Merchant Cash Advance Companies
Cons
Higher fees.
While fast cash is every business owner's dream, it could cost you in the long run. Much like payday loans, merchant cash advances have high fees and fast repayment terms. In fact, interest rates on a business loan can range between 6.25% and 12%.
How long will it take to pay off a merchant cash advance?
On average, businesses must pay back merchant cash advances in eight to nine months. The higher the fixed percentage of your credit card sales, the shorter your repayment time.
A word of caution
These options can provide businesses with fast cash. However, we recommend only using this expensive type of funding when all other sources of funding have been used (such as bank or credit union loans, crowdfunding, etc.). Because the cost of this type of funding is very high, it's better to not use it unless there is an emergency.
The takeaway
Lendio provides a fool-proof and streamlined system for helping business owners find their perfect financing fit, which is why it's our #1 choice for merchant cash advance options.
No matter what merchant cash advance provider your business ends up choosing, take the time to carefully analyze the different loan options. It never hurts to be prepared.
Do you have some experience in the merchant cash advance industry? Tell us what tips you found most helpful below!
Source
Justifi Capital, "The Future of the Merchant Advance Industry"