How to Finance Your Business with Bad Credit
Looking for business loans for your startup but have bad credit? From microlending to small-business lines of credit, these are your best options to stay in the black.
---
Last Updated: Less than 6 months
Looking at business loans to help your company recover from the coronavirus? Good news: you may qualify for Economic Injury Disaster Loans from the U.S. Small Business Administration (SBA). These loans go up to $2 million, and they have a super-low rate of 3.75%. You can get more information on the
SBA website
.
Starting a small business is like starting a relationship.
In the beginning, you're all alone with nothing but big dreams, great ideas, and a business plan. Then you play the field a bit, testing the waters of your business's market with potential customers. Some like what you're offering. Others just aren't that into you (or your credit history).
Eventually, you think you've found it: you, your business, and your customers make the perfect fit. But then stuff gets in the way. Marketing is expensive. Weak cash flow leads to headaches. And cheap credit is hard to come by.
You might worry that bad personal or business credit will derail your efforts at financing your business for the long term. But don't worry, you have options—from microfinancing to small-business loans from alternative lenders. Follow these steps to save time and access funds.
1. Ask your friends and family
Consider the folks around you as your initial lifelines. Sure, not every business owner has the luxury of going to friends, family, or neighbors for help starting a small business.  But it's still a common—and potentially interest-free—option.
Your close contacts may be more than happy to contribute—and they may look past your shaky credit situation. Of course, you'll need to think carefully about the consequences and potential risks of mixing business with friends and family. But as long as you stay transparent and present a solid plan for repayment or compensation, it can't hurt to ask for help.
2. Check out microfinancing
Obviously, not all business owners have access to friends and family members eager to open their wallets to help get their businesses on their feet. So what's your next course of action?
Initially used as a way to get money to people in lower-income countries, microfinancing, also called microlending or microcredit, has leaped to center stage in the world of startup financing. Microlending platforms like Accion aggregate small amounts of credit lent by individuals and issue the funds as small-business loans.
If you have no credit or poor credit, these options should encourage you. Most microfinancing lenders don't have strict limits on borrower credit scores.
And compared to some types of credit—like unsecured business loans and personal credit cards—microfinancing comes with inexpensive interest rates. What's more, as you pay back your microloan, you'll improve your credit score.
Before going with microlending, you need to weigh the pros and cons. You'll likely pay higher interest rates for microcredit than for traditional, secured small-business loans and credit.
And because of the aggregated nature of the platforms, you may not have access to high dollar amounts of credit at any one time
3. Apply for special business lines of credit
If you're unsure about microfinancing or need lots of cash in a hurry, banks offer unique credit options just for small-business owners.
Dozens of methods exist, but check out these common small-business financing options that don't always require stellar credit scores for approval.
Cash flow loans: Banks and credit unions may be willing to look past credit problems and lend to your business if you use your expected future revenues as collateral. If you can prove a healthy cash flow, these loans are inexpensive and straightforward. With a similar option called a merchant cash advance (MCA), a bank lends you up-front cash in exchange for a portion of your future sales from debit and credit card payments.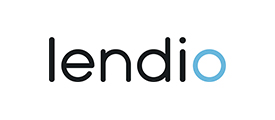 Lendio
Best Overall
Shop for a line of credit on Lendio's business loan marketplace.
Small-business lines of credit (LOCs): If your business generates substantial revenue and you need immediate capital for your business, consider short-term loans, like small-business LOCs, from online lenders like Lendio. You can expect faster approval processes and fewer credit restrictions than with traditional lenders.
Small-business working capital loans: A working capital loan could give you the boost in your finances to help pay for immediate expenses like building leases or payroll. One lender choice, Kabbage, offers working capital loans up to $250,000. You'll have to use your business assets as collateral, but working capital loans serve as a lifeline in emergencies or seasonal lulls.
4. Consider crowdfunding websites
A popular choice for technology startups and creative arts projects, crowdfunding is worth looking into for many small businesses.
Crowdfunding is best for new businesses in particular. It connects entrepreneurs with big potential to significant pools of investors and contributors. Most crowdfunding campaigns fall under one of two types:
Reward: With reward-based crowdfunding sites like Kickstarter and Indiegogo, you set up a campaign with a funding goal. You also offer your funders a reward, like a promotional item or product preorder. Most sites use all-or-nothing funding models, which means you'll only get the money you raise if you meet your campaign goal, but some let you keep whatever you raise—or a portion of the funds.
Equity: Equity crowdfunding, or crowd investing, uses the crowdfunding model to connect you with potential investors who contribute funds in exchange for a stake in your business. The selection process for equity-based crowdfunding is often strict and rigorous, but the potential financial windfalls can be enormous.
Think crowdfunding might be a good idea for your business? Well, we wrote an entire post about the best crowdfunding sites to get you started.
Grow your business today
Browse hundreds of loan options, custom-tailored to your business and budget needs, from a single, simple platform.
5. As a last resort, use credit cards or personal loans
What if none of the options above work for you or you need other sources of business funding? Although it's a method that carries higher financial risks, you can use self-financing as a quick way to inject some cash into your business.
Credit cards, personal loans, and lines of credit are expensive ways to finance your business—especially if you have poor credit and high APRs—so be careful and pay off the debt as soon as possible.
The takeaway: Don't worry, you have options
Bad credit? Don't sweat it. Although a less-than-perfect credit score can limit your options for business financing, you have plenty of ways to stay afloat.
Some methods—like personal credit cards—are riskier and more expensive than others. But with technology-enabled options like microlending and crowdfunding on the table, you shouldn't worry too much about keeping your business running smoothly and paying its bills.
If you've had success financing your business with bad credit, we want to hear your story. Tell us what worked—and what obstacles you've faced—in the comments below.
---
Disclaimer
At Business.org, our research is meant to offer general product and service recommendations. We don't guarantee that our suggestions will work best for each individual or business, so consider your unique needs when choosing products and services.