7 Best Equipment Financing Lenders for Small Businesses 2020
---
If you're one of the 73% of small businesses that are hesitant to finance equipment with your bank,1 consider applying for one of Business.org's favorite equipment financing options and loans for small businesses.
Our Approach
20
Brands considered
12
Features compared
30
Days of research
21
Business owners talked to
Last Updated: 2 months ago
We've updated this guide with the latest interest rates and loan information. Happily, a handful of lenders have dropped their rates.
We also wanted to note that COVID-19 caused most of these lenders to temporarily stop lending (or focus exclusively on
PPP loans
). Some of them―including SmartBiz and OnDeck―have started lending again, but they've updated their application processes and added additional restrictions. Others, like Wells Fargo, don't appear to resume lending anytime soon.
We'll keep you updated as things continue to develop.
Less than 6 months
We did a complete overhaul of this article based on new and updated information. Lendio is still our favorite source of equipment loans, but the rest of our ranking has changed quite a bit.
More than 6 months
Is your business in an area affected by COVID-19? While we still recommend the loans below, you should know that you may qualify for special disaster loans from the U.S. Small Business Administration (SBA). If you do, you can get up to $2 million at a 3.75% rate. It probably won't fix all your problems, but hopefully it can help. You can learn more and apply on the
SBA website
.
More than 6 months
We updated this article to reflect current rates and loan sizes at each of our recommended lenders. We also added some information about the minimum annual income required by each lender, so you can more easily judge which lender will work best for your business.
In the market for an industrial stand mixer? A forklift, perhaps? Maybe some microscopes? Some other equipment entirely? Regardless, we can help you choose the right lender for your equipment financing needs.
You probably know that equipment loans, or equipment financing, are a specific type of business loans. They often have low rates and long terms that make them ideal for business equipment purchases. And since the equipment you buy does double duty as the reason and the collateral for the loan, these loans can be easier to get than other types of loans.
But enough background. Let's talk about the best places to actually get equipment financing.
Buying equipment with business loans
You don't technically need equipment financing to purchase equipment―many business loans will work just fine. But since equipment loans generally offer better rates and terms, this article will focus on lenders that specifically offer equipment financing. If you want to see other financing choices, you can look at our list of the best small-business loans.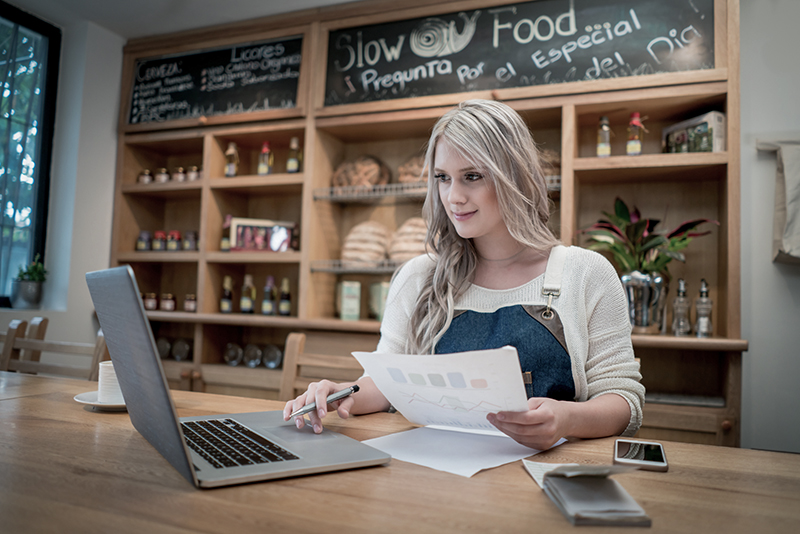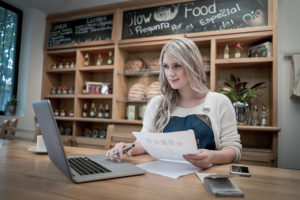 Compare the best equipment financing providers
Data effective 7/8/20. At publishing time, amounts, rates, and requirements are current but are subject to change. Offers may not be available in all areas.
Lendio: Best overall
So you want to get equipment financing, but you also want to make sure you're getting the best deal on your funding. How do you do it? Well, you might start by applying with Lendio.
Unlike most other companies on this list, Lendio is technically a lending marketplace instead of a direct lender. That means that when you apply to Lendio, your application can qualify you for loans with many different equipment financing companies. In fact, Lendio will actually match you with the lenders that can best meet your needs. You'll get to compare your matches and see who has the best offer.
Lendio equipment financing details
| | | | |
| --- | --- | --- | --- |
| Loan amounts | Time to funding | Min. credit score | Min. time in business |
| $5,000–$5 million | 3–4 days | 650 | 1 yr. |
Now, this matchmaking process can take a few days, so if you need to purchase your equipment, like, yesterday, then you'll probably want to go with a different company (see Balboa Capital below).
Keep in mind, too, that Lendio doesn't guarantee you'll get the match you want. In other words, you may apply for equipment financing but get matched with online lenders that don't offer equipment loans. While that might not sound ideal, it's probably better than just getting rejected outright. And of course, the better your borrower qualifications, the more likely you are to match with a really great equipment loan.
In a nutshell: we think Lendio is the best source of equipment financing for most businesses.
SmartBiz: Best for SBA loans
SBA loans provide an affordable form of equipment financing―and SmartBiz has made them easier to get than ever before.
Much like Lendio, SmartBiz is actually a lending marketplace and not a lender. But unlike Lendio, SmartBiz specializes in SBA 7(a) loans. These loans come backed by the U.S. Small Business Administration (SBA). Because of that, SBA loans come with strict rules on how much interest lenders can charge and how long terms have to be―to your benefit. SBA 7(a) loans have low interest and long repayment terms, making them great for equipment purchases.
SmartBiz equipment financing details
| | | | |
| --- | --- | --- | --- |
| Loan amounts | Time to funding | Min. credit score | Min. time in business |
| $30,000–$350,000 | Unlisted | 640 | 2 yrs. |
Of course, those strict rules go both ways. To apply for a SmartBiz loan, your business will need to be at least two years old. And while the SBA doesn't have specific income requirements, you'll have to prove you make enough revenue to repay your loan. You'll also need to be patient, since SBA loans take longer to approve and fund than alternative loans do. SmartBiz speeds the process up, but it can still take weeks.
Still, if you can meet the borrower requirements, SBA loans from SmartBiz are a government-backed good deal.
SmartBiz and COVID-19
SmartBiz resumed normal lending in July 2020 with an updated application process. You'll now have to let SmartBiz know how COVID-19 affected your business and how your recovery is going. Plus, SmartBiz has temporarily restricted lending in some hard-hit industries (specifically construction, credit counseling, restaurants, retail wholesale, and trucking). We'll let you know when that changes.
Crest Capital: Most flexible requirements
Pretty much all lenders have a strict list of criteria they use to judge your application with, but Crest Capital offers a little more flexibility than most.
In fact, if you have a good credit history, Crest Capital encourages you to apply. It doesn't ask for a specific amount of annual revenue, personal credit score, or time in business. Crest Capital's website even notes that it has funded a variety of small- to medium-sized businesses that get turned down for financing elsewhere.
Crest Capital equipment financing details
| | | | |
| --- | --- | --- | --- |
| Loan amounts | Time to funding | Min. credit score | Min. time in business |
| Up to $1 million | Same-day | N/A | No "pure startups" |
That's not to say that Crest Capital will fund you if you have bad credit or an unprofitable business―it specifically looks for profitable businesses that have at least some good credit history. (If you have poor credit, we suggest you look at the best bad-credit business loans instead.)
All the same, Crest Capital's flexible approach to equipment financing makes it a great lender for many smaller or younger businesses.
Balboa Capital: Best for fast funding
Do you need your new equipment ASAP? Then you'll probably like Balboa Capital.
Lending marketplaces, SBA loans, and traditional lenders can take a long time to get you money. Balboa Capital, on the other hand, offers same-day equipment financing. It uses an automated approval process, meaning your application can get answered within an hour. But answers don't pay for equipment. Luckily, Balboa Capital will also get you funds by the end of the day (in many cases). You can get your equipment in no time.
Balboa Capital equipment financing details
| | | | |
| --- | --- | --- | --- |
| Loan amounts | Time to funding | Min. credit score | Min. time in business |
| Up to $250,000 | Same-day | "Decent" score | 1 yr. |
Note that Balboa Capital advertises loans up to $250,000, but you may be able to get a larger loan by calling them. You'll just miss out on the speedy application and funding process―which frankly, is the primary selling point. Just know that you have that option.
Mostly, though, we suggest you stick to Balboa's same-day equipment financing. It's what makes Balboa Capital a standout lender.
Bank of America: Best big bank option
Have some time? Want the best possible rates? Then you want to get equipment financing from a bank―and more specifically, you want Bank of America.
Bank of America has the lowest interest rates we've seen on equipment financing. It offers a low standard starting rate, and you can get an even better rate by participating in Bank of America's loyalty program (which you can learn more about in our Bank of America review). The more you use Bank of America, the higher interest rate discount you can get. The result: unbeatable low rates on equipment financing.
Bank of America equipment financing details
| | | | |
| --- | --- | --- | --- |
| Loan amounts | Time to funding | Min. credit score | Min. time in business |
| $25,000 and up | Within 10 days | 670 | 2 yrs. |
The catch? Well, like any traditional bank, Bank of America has pretty strict borrower requirements. To apply, you'll need a credit score in the high 600s, annual revenue of at least $250,000, and a business over two years old. Those criteria are quite a bit higher than the other equipment financing companies on our list. Plus, Bank of America takes its time with your application and funding. You'll probably wait at least a week for your money.
Of course, the absolutely killer interest rates still make Bank of America a great source for equipment financing.
Honorable mentions
OnDeck
We often recommend business loans and lines of credit from OnDeck, an alternative lender, because it offers great deals to repeat borrowers (like lower interest rates and discounted loan fees). It offers equipment loans too, but its website doesn't offer many details on rates or requirements. Plus, you'll have to call or email to apply (what is this, 2010?).
That keeps OnDeck from being one of our top five lenders for equipment financing. But we do like OnDeck overall. And if you're planning on doing more borrowing over the years, you might want to take advantage of its loyalty incentives.
U.S. Bank
If you want another good big bank option, we suggest looking at U.S. Bank. It doesn't publish much information about its equipment financing, so it's hard to know exactly how good the deals are. But it is a big bank, and big banks usually offer very competitive interest rates and financing terms.
And unlike some large banks (Chase and Wells Fargo come to mind), U.S. Bank doesn't have any huge scandals that worry us. So while Bank of America might be our top bank for equipment financing, U.S. Bank provides another good option.
Other equipment financing options
We recommend the lenders above, but plenty of other lenders have equipment financing too.
Most of the big banks, for example, offer some kind of equipment financing. Your local credit union might have some options as well.
Other equipment financing companies
Data effective 7/8/20. At publishing time, amounts, rates, and requirements are current but are subject to change. Offers may not be available in all areas.
So while we suggest you stick to our recommended lenders, you do have lots of choices for equipment loans.
FAQs about equipment financing and loans
Can you finance used equipment?
Yes, you can finance used equipment―at least in many cases. It will probably depend on the equipment, since your equipment doubles as collateral for the loan.
Think of it this way: a bunch of 10-year-old computers are pretty obsolete, but a 10-year-old skid-steer loader likely has years of usefulness ahead of it.
Can I get equipment financing if I have bad credit?
Your credit score will definitely affect your ability to qualify for equipment financing. Most of our recommended lenders look for a minimum credit score in the mid-to-high 600s, and those without specific credit requirements still want to see that you have pretty good credit.
So if you have poor credit, you may not qualify for true equipment financing. Sorry.
Don't despair just yet, though, because you may still qualify for other business financing that you can use to purchase equipment. Yes, your rates and other costs will likely be higher, and you'll probably have a shorter repayment term. But if you're interested, you can see your best options in our roundup of the best business loans for bad credit.
Can my startup get equipment financing?
Generally speaking, you'll need to have been in business for at least one year to qualify for equipment financing. So depending on how you're using the word "startup," you might qualify for equipment loans.
But what if your business is still too young and you can't wait to get money? In that case, you can check out the best startup business loans and see if any of them will meet your equipment-purchasing needs.
What's the difference between equipment financing and equipment leasing?
With equipment financing, you get a loan that you use to purchase equipment; with equipment leasing, you simply rent equipment for a monthly fee.
| | |
| --- | --- |
| Equipment financing | Equipment leasing |
| You purchase the equipment | You rent (lease) the equipment |
| You own the equipment | You may get a chance to purchase the equipment |
| You may need a down payment and collateral | You don't need up-front cash |
Some business owners prefer equipment financing because it allows them to own their equipment at the end of the loan term. Because equipment loans usually have long terms, financing works best for equipment that won't become obsolete (or broken) in just a few years. And keep in mind that you may need cash for a down payment on your financing.
Other business owners prefer equipment leasing because it requires less up-front cash (for a down payment). Plus, your equipment lease may come with an option to purchase the equipment at the end of the lease term. If you're not sure that your equipment will still be needed or current in a few years, leasing might make more sense.
Can I use other business loans to purchase equipment?
Yes, you can use many types of business funding―including cash flow financing like short-term loans, invoice factoring, or even your business credit card―to buy business equipment.
Whether you should do that, however, is another matter entirely. Equipment loans have lower interest rates and longer loan terms than many working capital loans do. That can help keep the overall cost of your equipment down. Plus, most equipment loans require monthly payments, while many cash flow loans require weekly payments.
Of course, you know your business needs and finances best, so we trust you to do what's right for your business. Just borrow carefully. The last thing you want to do is have a high-interest loan on equipment that will rapidly lose its value.
Grow your business today
Browse hundreds of loan options, custom-tailored to your business and budget needs, from a single, simple platform.
The takeaway
As you can see, you can get equipment financing from a number of lenders.
You can compare loan offers with Lendio, take advantage of SBA loans with SmartBiz, enjoy flexible borrower requirements from Crest Capital, get fast funding from Balboa Capital, or earn low interest rates from Bank of America―or go with another lender entirely.
The choice is yours. We just hope you enjoy your new business equipment.
Before you accept a loan offer, do the math on how much your equipment financing will cost with our business loan calculator.
Disclaimer
At Business.org, our research is meant to offer general product and service recommendations. We don't guarantee that our suggestions will work best for each individual or business, so consider your unique needs when choosing products and services.
Source
SLS Financial, "10 Stats that may make you rethink your equipment sales"