Best Equipment Financing and Loans for Small Businesses
---
If you're one of the 73% of small businesses that are hesitant to finance equipment with your bank,1 consider applying for one of Business.org's favorite equipment financing options and loans for small businesses.
Last Updated: 2 weeks ago
Is your business in an area affected by COVID-19? While we still recommend the loans below, you should know that you may qualify for special disaster loans from the U.S. Small Business Administration (SBA). If you do, you can get up to $2 million at a 3.75% rate. It probably won't fix all your problems, but hopefully it can help. You can learn more and apply on the
SBA website
.
Less than 6 months
We updated this article to reflect current rates and loan sizes at each of our recommended lenders. We also added some information about the minimum annual income required by each lender, so you can more easily judge which lender will work best for your business.
Our Approach
20
Brands considered
12
Features compared
30
Days of research
21
Business owners talked to
Can't live without a company popcorn machine? We have the perfect loan for you.
Equipment loans can be a lifeline for businesses that need equipment to run at maximum efficiency and productivity. Although you may think of "equipment" as only heavy-duty items (like tractors and trucks), it's actually an umbrella term for any tangible assets used in the operation of a business. Whether your business needs new desks, computers, phone systems, or even something as simple as tools, any business item that falls under the category of equipment can be financed—regardless of size. Yes, that includes your company popcorn maker.
In this review, we'll cover five of our top equipment loan companies to help you decide which best fits your needs.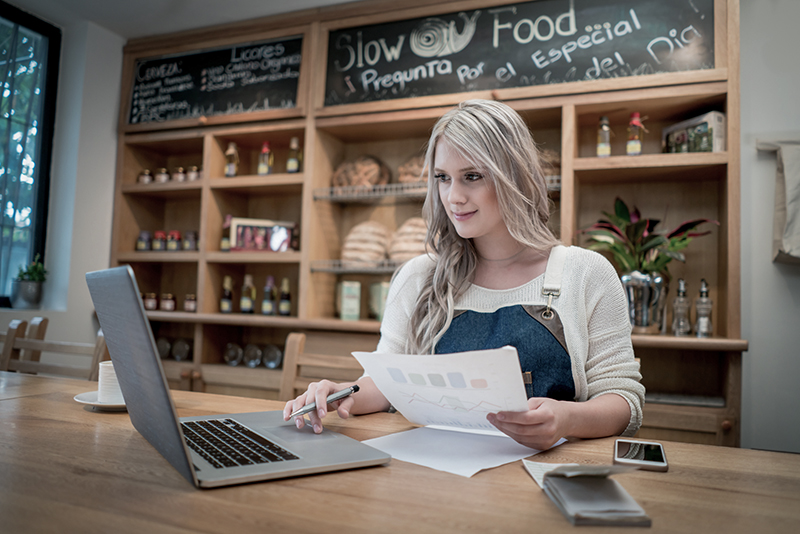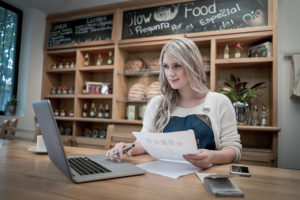 Compare the best equipment financing providers
Data effective 11/07/19. At publishing time, amounts, rates, and requirements are current but are subject to change. Offers may not be available in all areas.
Equipment leasing vs. equipment loans
Before we explore our favorite equipment financing and loans, let's discuss the difference between equipment leasing and equipment loans. Although these terms are easy to mix up, they're quite different. An equipment lease is when a lender rents equipment to a business owner for a flat monthly fee. Depending on the leasing company, interest rates can vary. Fortunately, leasing equipment does not appear on your personal or business profile. Plus, leases are typically easier to qualify for than a traditional loan.
By contrast, equipment financing is essentially a loan that businesses use to purchase equipment, and that same equipment is put up as collateral for the loan. While loan terms differ between lenders, most traditional lenders will ask for an up-front down payment, likely 20% of the loan.
Whether you decide to purchase or lease business equipment, it's important to research the terms, costs, and qualifications.
Now let's get into the nitty-gritty of the best equipment financing and loans for small businesses.
Grow your business today
Browse hundreds of loan options, custom-tailored to your business and budget needs, from a single, simple platform.
Access to several lenders
No cost for use
Streamlined application process
12-month business history requirement
Lendio lands at the top of our list for best equipment financing and loans. In fact, it's placed number one on most of our loan reviews—and for good reason. Unlike typical lenders, Lendio doesn't directly offer small-business loans and equipment financing. Instead, it's first-of-its-kind aggregator platform offers a slew of loan options from a wide variety of lenders. As an added bonus, it's free to use, which allows small-business owners to jump in feet first with no risk.
Fun fact
Lendio's proprietary algorithm helps business owners match with a handful of financing options from its large network of lenders.
To get approved for equipment financing, you'll need to show a solid 12 months of financial history, rake in $50,000 or more in annual income, and have a credit score of 650. Lack a solid credit history or score? No worries. Proof of a healthy cash flow can help you qualify.
Lendio's equipment financing options and loans range from $5,000 to $5,000,000, with interest rates as low as 7.5%. Fortunately, their simple and speedy application process won't impact your credit score. If approved, expect to receive funding within 24 hours.
Lax application process
Quick funding
Convenient access to funds
High annual percentage rates
Complex fee structure
Kabbage helps business owners purchase equipment through lines of credit, and its application process takes only a few minutes. Upon approval, you can dip into your new business line of credit (BLOC) immediately.
To qualify for a Kabbage BLOC, you must show a business history of at least one year and bring in an annual revenue of $50,000. Once approved, Kabbage will send you your very own Kabbage Card. This credit card will give you immediate access to funds at any point of sale. If you feel like your wallet is already packed to the brim with credit cards, IDs, and cash and you don't want to add to the pile, you can access your funds through your phone or computer.
Free personal and business credit reports available
Access to lending experts
Unbiased loan options
Robust packages that require payment
Following Lendio's footsteps, Nav is an online marketplace with over 100 business credit cards and loans. It helps match business owners with lenders based on the business owners' credit and business profiles. Although Nav isn't considered a lender, it makes our list thanks to its unbiased loan aggregator platform. Plus, it claims to be the only source for both personal and business credit access.
"Since no lender pays Nav to be spotlighted, all lenders are ranked and treated the same—which really goes to show that Nav's number one goal is to help entrepreneurs get approved for funding."
It offers  credit monitoring, free tools for building business credit, and customized financing recommendations based on your specific needs. Since no lender pays Nav to be spotlighted, all lenders are ranked and treated the same—which really goes to show that Nav's number one goal is to help entrepreneurs get approved for funding.
While they do have a free standard package, they also offer a premium package for $24.99 per month. To get a full, detailed credit report and identity theft insurance protection, opt for their premium package.
Benefits for repeat customers
Fast funding
High interest rates
Frequent payments
OnDeck earns its spot on our best equipment financing and loans thanks to its flexible and lenient requirements. OnDeck considers businesses with a financial history of at least one year, a 600 or higher credit score, and a minimum of $100,000 in annual income. Once approved, you'll have access to capital in as fast as 24 hours.
OnDeck offers two ways to finance the purchase of equipment: equipment leasing and equipment financing solutions. As an alternative to leasing, OnDeck's equipment loan is typically more affordable and beneficial in the long run.
One reason we love OnDeck is because of its generous discounts for repeat customers. Because it truly values lifelong customers, it boasts an A+ rating with the Better Business Bureau.
Low interest rates
Quick turnaround
No collateral requirement for loans under $100,000
No prepayment fees
No options for new businesses
Unless you've been living under a rock, you've likely heard of LendingClub. As one of the most popular options on our list, LendingClub offers longer-term loans and solid rates. In fact, small-business owners can choose from one- to five-year terms with fixed monthly payments—not to mention you'll never experience prepayment fees or penalties.
Similar to our other lenders, LendingClub requires 12 months or more of business history, $50,000 in yearly revenue, and fair or better personal credit.
FAQs about equipment financing and loans
I've got bad credit. Can I still get equipment financing?
Do you have a less-than-stellar credit score? It's not the the end of the world. That college credit card got the best of us too. Fortunately, equipment financing solutions are fairly easy to get. Rather than gauging credit score, the lender considers the equipment as collateral, which reduces the lender's risk. There are also a number of other great business loans for bad credit if you want to group equipment purchases with other items or services.
Can startups get equipment financing?
Did we mention that equipment financing options are fairly easy to get? Many startups have qualified for equipment loans or leases. And for your young company's financing needs overall, we encourage you to research the best loan options for startups.
Where can I find an equipment loan calculator?
Wondering how much your equipment loan with cost you? Enter your information in Lendio's equipment loan calculator. This calculator will determine your monthly payment and interest rate. Remember, the higher your credit score, the lower your interest rate.
Are equipment financing rates different for used equipment?
The difference between equipment financing rates for brand-new equipment and used equipment is a minuscule amount. In most cases, rates will be determined by your credit score, annual revenue, years in business, and cash flow. However, it's important to keep in mind that older equipment most likely has more wear and tear and will be harder to sell in the future.
The takeaway
Purchasing equipment outright is a more affordable option than financing. However, that option is simply impossible for some small businesses. If you're looking for your one-stop shop for small-business loans, Lendio should be your first choice. But of course, your specific industry, business plans, and equipment needs will determine what online lender you choose.
If you've found success with a different equipment financing company, sound off in the comments below.
Disclaimer
At Business.org, our research is meant to offer general product and service recommendations. We don't guarantee that our suggestions will work best for each individual or business, so consider your unique needs when choosing products and services.
Source
SLS Financial, "10 Stats that may make you rethink your equipment sales"