The Best Short-Term Business Loans in 2020
---
Since 24% of small businesses get turned down for a bank loan,1 short-term loans provide an appealing alternative—unfortunately, at high cost.
Last Updated: More than 6 months
Is your business in an area affected by COVID-19? While we still recommend the loans below, you should know that you may qualify for special disaster loans from the U.S. Small Business Administration (SBA). If you do, you can get up to $2 million at a 3.75% rate. It probably won't fix all your problems, but hopefully it can help. You can learn more and apply on the
SBA website
.
More than 6 months
We checked this article for accuracy and found that a few things have changed since it was first published. We updated this page to reflect those changes—mostly pricing and rate information. None of the changes were significant enough to change our rankings at this time.
Our Approach
20
Brands considered
12
Features compared
30
Days of research
21
Business owners talked to
Owning and running a business can be full of surprises and chaos. Whether you're dealing with unexpected needs and need extra funding or wanting to take advantage of new business opportunities, working capital is crucial. Although all of us wish we could get it with the snap of our fingers, money doesn't grow on trees. (Sorry to sound like your mother.)
Compare the top short-term loan providers
Data effective 11/08/19. At publishing time, pricing and requirements are current but are subject to change. Offers may not be available in all areas.
Fortunately, business funding is easier than ever to obtain. And every smart business owner knows that time is money. So if you need a quick and small infusion of cash for one-off projects or emergencies, a short-term loan can provide you a lump sum of capital within 24 hours, which you must repay over a three- to eighteen-month period with fixed, regular payments. But keep in mind that these business loans have higher interest rates than long-term loans, making them best for urgent funding needs.
As with any type of loan, it's important to know what you should look for when sifting through short-term business loans. With that being said, we've compiled a guide to our favorite short-term lenders for small business.
So without further ado, let's explore the details on the best short-term lenders so you know which ones to use for your business financing needs.
What is a short-term business loan?
First thing's first: you'll need to understand what a short-term loan is and how to use it proficiently. Overall, this financing solution is straightforward. But keep in mind that there are some nuances—just like any business loan.
While short-term business loans can serve immediate business needs, the loan amounts tend to be smaller, the repayment period notably shorter, and interest rates higher than a traditional term loan. On the flip side, however, they have easier qualification requirements and faster funding times.
Thanks to the speed and ease of the application process, lenders spend less time reviewing and vetting your business. Because of this, short-term loans are considered risky for lenders.
So how long are the repayment terms for short-term loans? The easy answer is three to eighteen months. The more specific answer is, as you'd expect, more complex. Each lender will differ depending on the amount borrowed. And the amount you borrow will, of course, depend on the kind of credentials you bring to the table as a borrower.
Now that we've addressed what a short-term loan is, let's explore some of the best short-term lenders.
Known as "the company that's boosting American small business," Lendio isn't your run-of-the-mill lender. Rather than offering financing itself, it serves as a financing marketplace, matching business owners with lenders. Think of it as a dating site of sorts (without the tireless games and uncertainty).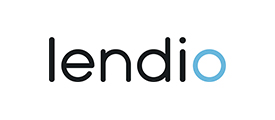 Lendio
Lendio can hook you up with over 75 different lenders—some of which are on this very list. And as a one-stop shopping portal, Lendio can help entrepreneurs like you save time and money.
Lendio prides itself on having hassle-free, simple small-business loans. Once you fill out their free, no-obligation application and are approved for a short-term loan, you'll have your funds in as little as one day.
Since Lendio offers many types of funding from different lenders, which is also why it's our first pick for best business loans overall, there's several variables when using Lendio. Short-term business loans ranging from as little as $2,500 to as much as $500,000 are available, with interest rates as low as 8%. Similarly, annual fees, term lengths, and collateral requirements vary by lender.
To qualify, businesses must generate $50,000 per year, show six months of history, and have a credit score of 550 or higher.
Fast application
Many lenders available
Unpredictable parameters
Six-month business history requirement
Kabbage: Best for conveniences
Next on our list is Kabbage, best known for its convenient and fast approval and business line of credit—and its wacky name.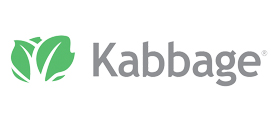 Kabbage
To qualify for short-term funding with Kabbage, you need to have been in business for at least one year and have a minimum annual income of $50,000. If this sounds like you, you'll have access of up to a $250,000 line of credit within just a few short hours.
There are a few ways you can access your line of credit. Both your phone and computer allow you to withdraw the amount you need for the moment and have funds deposited directly into your PayPal account or checking account. The Kabbage Card, as another option, is a physical Visa card that can run as either credit or debit. Although the card is convenient for business owners on the go, make sure to use it wisely.
Take note that each withdrawal from your line of credit is considered a separate short-term loan with its own terms and fees. Even if you have several short-term loans with Kabbage, you'll still make just one monthly payment.
Confused about what your repayment schedule would look like? Kabbage offers a business loan calculator and an ROI calculator to help you better understand what you'll end up paying.
Quick, streamlined application
Fast funding
Convenient Kabbage Card
High interest rates
Complex fee structure
OnDeck: Best for established businesses
With some of the most relaxed loan requirements on the market, we couldn't refuse placing OnDeck on our list.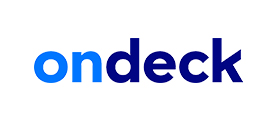 OnDeck
To qualify with OnDeck, your company must have at least one year of history under its belt, $100,000 in yearly income, and a majority owner with a personal credit score of 600 or more.
If you've been turned down everywhere else, OnDeck may be your last-ditch effort.
One notable downside to this short-term lender? Because of their relaxed eligibility requirements, OnDeck's short-term loans aren't the cheapest on the market. For business lines of credit up to $100,000, the interest rates range from a tolerable 13.99% to a less-than-tolerable 39.99% for a six-month draw term. When you partner with OnDeck, expect to pay a monthly $20 maintenance fee. On the plus side, this fee is waived for six months if you draw $5,000 or more within the first five days. Plus, its short-term loans have an annual interest rate of 9.99%.
For example, with a six-month $10,000 loan with 9% simple interest and weekly payments, your interest cost is $900, making a total payback amount of $10,900.
Lenient qualification requirements
Quick approval
Fast funding
Loyalty benefits
High interest rates
Maintenance fees
Grow your business today
Browse hundreds of loan options, custom-tailored to your business and budget needs, from a single, simple platform.
Fundbox: Best for borrowers with low credit
From its lenient requirements to its fast access to cash, placing Fundbox on our list of best short-term lenders was a no-brainer. As a revolving line of credit for small businesses, Fundbox can approve you within a mere 10 minutes.

Fundbox
To qualify for financing, borrowers need to be in business for a minimum of three months, rake in at least $50,000 annually, and have a business checking account or compatible accounting software.
As an added bonus, you need only a 500 personal credit score to qualify.
Although the rates are higher than traditional banks and some other online lenders, borrowers can lower their APR by choosing the 12-week repayment option and by repaying the loan early. To get a clear picture of its pricing, enter an amount into their pricing calculator to find out.
Options for new businesses
Repayment options
Flexibility for extremely low credit
$100,000 borrowing limit
Limited software and bank account compatibility
Don't qualify for a business loan due to your credit score? Get a personal loan instead.
QuickSpot: Best for custom funding
Similar to Lendio, QuickSpot is a matchmaking platform that allows small-business owners to access a wide network of lenders. To receive financing, borrowers must show at least six months of business bank statements.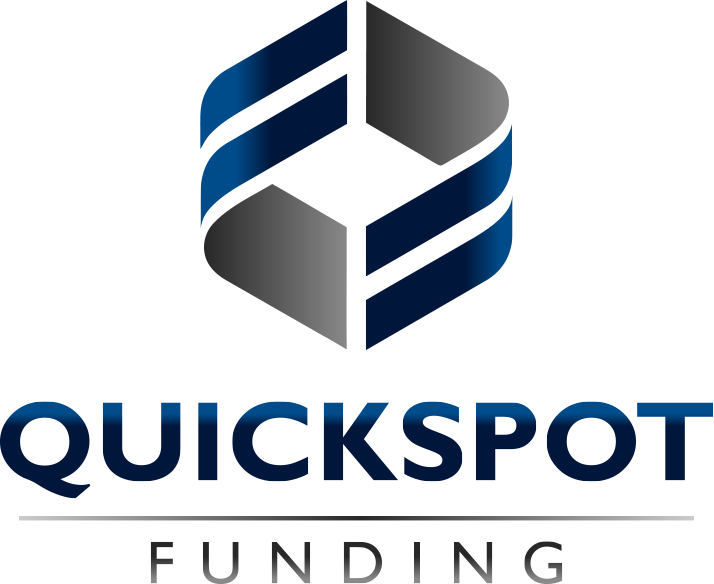 QuickSpot
Once QuickSpot receives your application and required bank statements, its underwriters will review and approve them within 24 hours.
Unfortunately, QuickSpot isn't very forthcoming on its website. So to fully understand their terms and fees, we recommend contacting QuickSpot directly.
Lenient eligibility requirements
Personalized approach
Accion: Honorable mention
Accion is a global nonprofit lender with philanthropic ideals. It helps bridge the gap for small businesses that may be considered too risky for traditional banks to approve. The minimum credit score requirement for an Accion loan approval can vary from place to place. While many areas require a credit score of at least 575, that isn't true for all zip codes, and Accion will also consider other business strengths if your credit is damaged or less established.
Although Accion offers flexible repayment terms and affordable loans, it's important to note that you may experience a longer approval process, high APR, and additional processing fees. On the bright side, however, Accion's personalized approach can help business owners who have been denied by other lending options. Also, we recommend checking Accion's local offers to see if it provides specialized small-business loans in your state.
Options for a diverse range of business owners
Relaxed credit score requirements
Flexible repayment terms
Slow approval times
Additional fees
Best Short Term Business Loans
We live in a fast-paced world, which means that, sometimes, you need a lending option that gives you access to capital sooner rather than later. After exploring many short-term loan options, we truly believe Lendio is the best short-term financing lender on the market. Not only does the platform offer over 75 lender options, but it also boasts a streamlined application process and fast funding.
Whatever lender you choose to use, make sure you understand the business loan requirements, rates, terms, and fees for your short-term loan. If you've dealt with a short-term loan, we'd love to hear your experience, so sound off in the comments below!
Disclaimer
At Business.org, our research is meant to offer general product and service recommendations. We don't guarantee that our suggestions will work best for each individual or business, so consider your unique needs when choosing products and services.
Sources
1. Guidant Financial, "2018 Small Business Trends"