Currency Capital Equipment Financing Review: Poor Transparency and Even Worse Reviews
We suggest you avoid this equipment financing company.
Currency (sometimes called Currency Finance, once known as Currency Capital) offers funding specifically for your equipment purchase (or lease). Equipment financing often provides a great deal for borrowers, thanks to relatively low interest rates.
Unfortunately, with Currency, that's not the case. In fact, we learned quite a few things about this alternative lender that gave us pause.
We'll tell you all about them (and all about Currency in general) in this review. And since we don't recommend Currency, we'll also point you toward some other funding options for your equipment purchase.
Currency finances all kinds of equipment―but it's not your best option
Fast approval process
Financing for all kinds of equipment
Lack of prepayment penalties
Negative customer reviews
Lack of public information
Reports of high rates
We'll give it to you straight: Currency ranks pretty low on our list of lenders.
Currency offers only equipment financing loans. And that's fine. After all, stick to what you're good at, right?
In theory, Currency could work for just about any business that needs to finance equipment. Its application lets you choose from many types of equipment in many industries. For example, you can finance the following:
Farm tractors
Computer software
Motorcycle sidecars
Horse trailers
Salon fixtures
Restaurant equipment
And that's just a small taste of all the many available options.
So what's the problem? Well, in part, it's that Currency doesn't publish enough details. Its website lists no borrower requirements, no interest rates, and no fees.
In other words, Currency expects you to apply for a loan that you don't know the cost of without having any idea of whether you'll qualify.
Yes, we suspect Currency Capital has lower business loan requirements than you'd see from a traditional bank. You probably don't need to have a perfect credit score or $250,000 in annual revenue. But we really can't get more specific than that.
Contacting Currency
We tried calling Currency to get more details on its rates, fees, and requirements. For about 15 minutes, a machine told us over and over that a rep would be with us "momentarily." We had to give up at that point―but it shows you how hard it is to get information from Currency.
Then there are the customer reviews. They're, uh, pretty bad. And frankly, there are quite a few lenders we don't recommend that still have great customer reviews. So Currency's negative reviews are a major red flag―especially since they bring up some pretty major issues. (We'll cover them more below.)
Given that there are plenty of solid equipment financing lenders out there―lenders that have good reviews and don't hide information―we suggest you apply with one of them instead.
But we did say we'd tell you all about Currency, and that's what we're going to do. So let's talk more about Currency's equipment loans.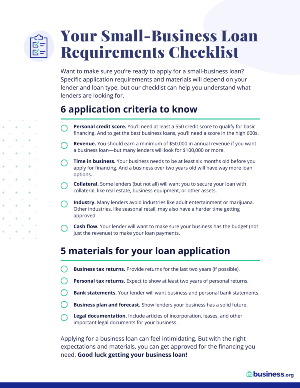 Applying for a small-business loan soon?
Our free checklist can help you understand what lenders are looking for.
As we mentioned above, Currency specializes in equipment financing. You won't find any flexible working capital loans here.
But again, you can use these equipment loans for pretty much any kind of equipment you can think of―from office equipment to logging machinery to vehicles.
| | | | | |
| --- | --- | --- | --- | --- |
| Product | Min./max. loan amount | Lowest rate (APR) | Repayment terms | Learn more |
| Equipment financing | $10,000/$100,000 | 7.5% - 12.5% | 2 to 5 years | Apply Now |
Data effective 7/1/22. At publishing time, pricing is current but subject to change. Offers may not be available in all areas.
Note that Currency equipment financing caps out at $500,000―about half of the maximum equipment loan amount from a traditional bank, but fairly competitive for an online lender (also called an alternative lender).
Of course, we can't tell you how much your loan will end up costing you because Currency doesn't provide any information about its interest rates or its loan fees.
Generally, that's a bad sign that means the rates and fees are high (and Currency reviews back this up). Expect Currency financing to cost you quite a bit.
In fact, the only fees Currency mentions anywhere are prepayment penalties. According to its website, it doesn't charge any prepayment penalties. You can repay your loan at any time if you want to save on interest. (Customer reviews, as we'll show you in a minute, say otherwise.)
Making payments
Unlike most online lenders, Currency doesn't automatically take payments. You can set up automatic ACH transfers, or you can manually pay each month. Just don't forget.
On the positive side, Currency does offer a nice range of loan or lease terms. You'll have somewhere between two and six years to repay your loan. That's similar to the timeline you'd get from other lenders.
Also, Currency doesn't require a down payment. That's a mixed bag for you. On the one hand, that makes your up-front costs lower. On the other hand, that means higher monthly payments and (as a rule) higher interest rates. If you'd like to lower that monthly payment, Currency will accept a down payment.
Leasing and purchasing from Currency
If you're thinking about submitting a loan application to Currency, you'll need to decide whether you want to lease or finance your equipment.
Like many equipment financing companies, Currency lets you choose between leasing and financing business equipment. Generally speaking, it's better to lease equipment if it has a short lifespan or if you won't need it long-term. Financing (purchasing) works better for long-lasting equipment that you'll use a lot.
If you finance the equipment, it will be yours, title and all. Keep in mind, though, that your equipment will act as collateral for your equipment loan. That means that Currency will be able to take your equipment if you default on the loan.
If you choose to lease your equipment, however, it won't be yours. Currency does offer the option to purchase your leased equipment at the end of your agreement (customers say Currency quotes prices between $1 and $100). But as customer reviews tell us, it doesn't always work as planned.
Currency customer reviews
As we've already told you, Currency doesn't have great customer reviews. But let's get more specific.
Currency has 1.25 out of 5 stars on the Better Business Bureau (BBB) website.1 Now, to be fair, you tend to see harsher reviews on BBB pages than on other websites―but since we couldn't find other reviews, that's what we have to go on.
We also want to point out that Currency only has around a dozen reviews. That's a small sample size. And we might be tempted to give the reviews less weight for that reason, except the reviews have some very specific, detailed, troubling complaints.
For example, payment troubles. One customer had trouble getting Currency to accept early payments, which meant they paid more in interest. Another said Currency took payments from the wrong bank account. A different borrower said Currency more or less "lost" $19,000 worth of payments and required the customer to repay money they'd already paid.
Other customers complained about leasing. They said that Currency told them they'd be able to purchase equipment at the end of the lease for a low price (like $1). When they actually got to the end of the lease, though, Currency wanted them to pay thousands of dollars to buy the equipment.
Currency's other products
Currency does offer two other non-equipment financing products (CurrencyPay and CurrencyAir), but all the reviews seemed to focus on Currency's equipment financing.
Throw in complaints about unexpected fees and difficulty getting a hold of customer service, and you can see why Currency reviews worry us.
Heck, even the one positive review (which praised the fast loan application and low borrower requirements) complained about high interest rates.
By the way, these were just the reviews―not official complaints. There are 24 more of those, and they echo everything the reviews say and mention even more problems with fraudulent payments and trouble getting titles.
So if Currency customers are right, you should think twice before getting Currency Capital equipment financing.
We won't be recommending Currency (or Currency Capital, if you prefer) anytime soon.
Yes, Currency will let you finance many types of equipment. And sure, it might have relaxed borrower qualifications (though we can't confirm that).
But Currency's lack of information and its very negative customer reviews worry us. And since much better equipment financing options exist, we don't see why you should go with Currency.
Interested in exploring other financing solutions? Find one with our rankings of the best small-business loans.
Disclaimer
At Business.org, our research is meant to offer general product and service recommendations. We don't guarantee that our suggestions will work best for each individual or business, so consider your unique needs when choosing products and services.