What is an HR ERP system?
Become an HR ERP expert with our brief crash course.
Before considering the human resources (HR) aspect, it's crucial to define enterprise resource planning (ERP). This broad term refers to the high-level oversight of a business's complex daily operations, like inventory management and accounting.
ERP systems, therefore, are massively powerful software titles that administer all of these individual business elements in a single software package. This allows various departments, like sales, customer service, and supply chain managers, to harmoniously coexist and tap into each other's data via the same digital platform.
With this in mind, an HR ERP system refers specifically to the personnel management portion of these complex tools.
Let's find out if such platforms are ideal for your business.
HR ERP: Table of contents
What tasks does an HR ERP system cover?
Ideally, an HR ERP title solves nearly every day-to-day task and pain point of a human resource professional while providing long-term planning features, like detailed analytics.
Namely, a worthwhile software contender should incorporate:
Payroll
Benefits management
Encrypted personnel recordkeeping
Recruitment, onboarding, and departures
Long-term planning via detailed analytical features and sophisticated workforce forecasting
Data-sharing with other business departments and third-party software integrations
If an HR ERP solution leaves you needing more software, run for the hills. After all, an ERP is the promised land when it comes to business software. There should be minimal need to buy more once you've forked over cold hard cash to enter this advanced realm.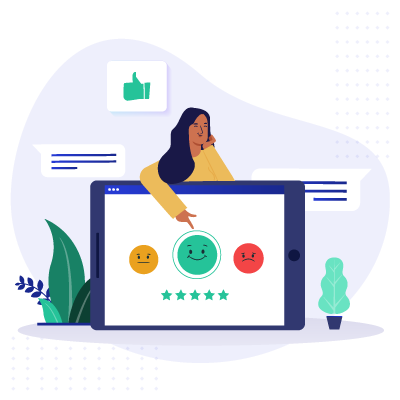 Expert Advice, Straight to Your Inbox
Gain confidence in your business future with our weekly simple solutions newsletter.
Why do businesses use HR ERP software?
Simply put, businesses use human resources (HR) enterprise resource planning (ERP) software to thoroughly manage personnel administration while also seamlessly integrating into a business's broader daily operations. By housing HR alongside other departments under one digital roof, organizations save money by eliminating the need to purchase more software.
This holistic interconnectivity produces more than just cost savings, though. An ERP system establishes the foundation for easily sharing data between departments since every team depends on the same software package. This, in turn, boosts productivity and eliminates inefficiencies that sprout up when the left hand doesn't know the right hand's movements.
What are the pros and cons of HR ERP software?
If you're considering using an ERP title to manage human resource tasks, expect to pay a premium for top-notch analytics and one-stop shop convenience.
For example, Microsoft Dynamics 365 starts at a whopping $50 a month per user just for its customer service tool, while rapidly soaring into the thousands of dollars for more built-out plans.
Such advanced software could help pay for itself by unearthing inefficiencies that, when fixed, produce cost savings. However, this is only likely to happen if your business is large enough to have many moving parts needing optimization.
Connected with other departments
Usually includes payroll
Highly analytical with sophisticated, actionable insights
Expensive
Steep learning curve
Unsuitable for smaller, more modest entities
You'll also need to consider the inherent learning curve of these enterprise goliaths. Further complicating matters, many software titles dish out heavily text-based training that can be a nightmare for visual learners.
In fact, an ERP's complexity can be so advanced that full-length certification courses exist for some platforms to formalize required knowledge.
Since many vendors (like Microsoft) charge a pretty penny for training, an ERP implementation is likely to be out of the question for many budget-conscious entities.
Do small businesses need HR ERP?
Established small businesses with more than a dozen employees are ideal candidates for an HR ERP solution. Justification for a complex ERP program further increases if your business has many distinct elements, such as sales, software development, and physical inventory.
But, if your business has limited staff or more simple day-to-day tasks, an ERP system may be unnecessary and excessive. Instead, you're more likely to benefit from piecemeal software that only targets your specific needs. This way, you'll reap the lower prices of more narrowly focused digital tools without paying for redundant functions.
At a minimum, if you employ anyone outside of your family, you'll need human resource software to stay on top of heavily regulated labor practices. Standalone human resource software titles include Zoho People, Uzio, and BambooHR. Keep in mind that some titles omit a payroll service, meaning you'll need to source a paycheck-cutting software package separately.
Best Human Resource Software for Small Business
HR enterprise resource planning FAQ
Enterprise resource planning (ERP) refers to the high-level administration of a business's vast daily operations, like accounting, supply chain management, and customer service. ERP software manages these numerous moving parts in a single package, eliminating the need to purchase additional digital tools.
Human resource (HR) enterprise resource planning (ERP) refers to the personnel administration element in a larger ERP software package. By including payroll, benefits management, recordkeeping, and similar HR tasks under the same digital umbrella as other business elements, HR professionals can access broader data to make smarter high-level decisions.
A proper ERP system is defined by its breadth that single-handedly hits on most business operations, eliminating the need for multiple software titles from different vendors. At a minimum, this functionality includes accounting, inventory management, sales, and human resources, among other essentials. Usually, ERP suites are broken into smaller chunks so a smaller business can carefully tailor its subscription and save money.
Some example ERP titles are Microsoft Dynamics 365, Oracle Netsuite, and SAP Business One.
Since enterprise resource planning (ERP) covers every daily operation of a business, human resource management (HRM) is part-and-parcel in this all-encompassing digital ecosystem.
More specifically, human resource professionals can make better high-level decisions thanks to an ERP system's holistic interconnectivity. For example, personnel administrators can develop hiring forecasts with laser precision using data pulled from a business's accounting team.
Without an ERP system, disconnection would run rampant through an organization's hierarchy. This could spawn costly inefficiencies and messy internal "islands" that can drain employee morale and hinder scalability, to name only two consequences.
At its core, a proper ERP system is chiefly defined by its far-reaching ecosystem that covers most business processes, like supply chain management and customer service. This holistic prowess is crucial since an ERP suite (and its often-premium price tag) is intended to save money by eliminating the need for more software.
Also at the heart of an ERP title is cloud-based infrastructure. This means that your business's data is stored on the software vendor's servers ("the cloud") and retrieved in a secure, encrypted manner through the internet. This arrangement provides the foundation for an ERP's all-encompassing approach since every employee can access it from any computer worldwide.
Using an ERP for human resource management is a brilliant idea if your business is complex, employs dozens of employees, and has a decent budget. Indeed, the harmonious interdepartmental data sharing unique to an ERP is likely to empower human resource professionals to make smarter high-level decisions.
However, most smaller businesses don't need the complexity of an ERP. Instead, a standalone human resource platform would be a better option for budget-conscious entities.
Want to learn the basics of HR platforms in general? Check out our quick rundown on human resource software.
Disclaimer
At Business.org, our research is meant to offer general product and service recommendations. We don't guarantee that our suggestions will work best for each individual or business, so consider your unique needs when choosing products and services.