2023 PartKeepr Review: Is It Right for Your Business?
PartKeepr is a free, open-source inventory management system, but it's not right for everyone. Here's what you need to know before signing up.
Data as of 12/9/22. Offers and availability may vary by location and are subject to change.
Originally built to help businesses keep track of electronic components, PartKeepr has grown to offer parts tracking for virtually any type of production project. Combine that with PartKeepr's customization potential, and it's a great service for many manufacturing companies.
But PartKeepr isn't without its downsides, either. In fact, if you're unfamiliar with coding, you may not even be able to download the files to get PartKeepr up and running. We've broken down all the service's features to help you get a better idea of whether PartKeepr is right for your business.
PartKeepr: Best for manufacturers with programming knowledge
PartKeepr is extremely helpful for anyone running a manufacturing business. While the platform started out as a means to track electronic parts, it now offers a variety of parts-tracking options. This gives manufacturers the tools to track tons of different components and component types, so you can always identify available parts for upcoming jobs.
Here's the trick, though: PartKeepr is an open-source software. On the one hand, that means you can customize your inventory system so it's honed precisely to your business's needs. But it also means you need some coding experience to make it work.
We also want to point out that while PartKeepr is free, we wouldn't recommend it as a budget option to business owners who don't know how to code (or have someone on staff who knows how to code). Why? If you don't have coding experience, you'll wind up paying thousands of dollars to have a developer come in and do the job for you. For that price, you might as well get a lifetime license to a pre-built system (like Fishbowl Manufacturing).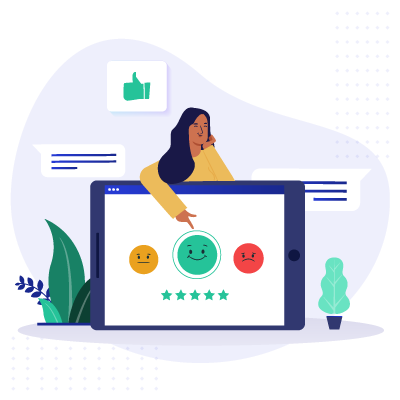 Expert Advice, Straight to Your Inbox
Gain confidence in your business future with our weekly simple solutions newsletter.
Individual parts-tracking solution
100% customizable platform
Free to use
Requires in-depth coding knowledge
The biggest points in PartKeepr's favor are the platform's robust parts inventory tracking and its customizability. You can add custom data points to every item in your inventory, then sort and filter parts in your system by virtually any metric imaginable. That gives you greater insight, control, and flexibility when it comes to your inventory management.
We'd also be remiss if we didn't point out that PartKeepr is completely free to download. So if you or your inventory manager have the coding know-how and you're on a budget, PartKeepr could fit the bill quite nicely.
There's really only one negative we can think of when it comes to PartKeepr, but it's a doozy. In order to use (or even install) the system, you've got to be well-versed in coding and app development.
PartKeepr is written in PHP on a Symfony2 framework. So to use the system, you'll need to have PHP 7.0 or higher (which might also require an upgrade to newer Symfony versions, depending on your system). There are Python scripts available for PartKeepr, but they're pretty complex. To run PartKeepr, you'll also need to set up a server. The software operates in a virtual machine using a Linux distribution (like Debian, Ubuntu, or Centos), Apache, and PHP. You'll also need to have a MySQL database set up. And during installation, you'll have to enter a sudo command to choose which type of password authentication you want. 
At least . . . we think so. To be honest, even we aren't 100% sure that's right—that's how complicated PartKeepr can be. So if you're feeling overwhelmed just reading the installation guidelines in the paragraph above, you may want to consider using a simpler system.
PartKeepr plans and pricing
PartKeepr is a completely free, open-source inventory management system, so there are no plans or pricing. But if you're unsure about PartKeepr, you can download a demo file on the PartKeepr website.
Key features of PartKeepr
Once you understand how to use PartKeepr, it does offer some pretty great part-tracking features.
For starters, you can customize part data to the nth degree. On each part, you can add as many distributors, manufacturers, and other attachments as you need. Plus, PartKeepr offers unlimited part parameters and units of measurement.
And once you have all the data you want attached to your items, you can quickly filter, sort, and search your items by pretty much any field. That's really handy anytime you're checking your available parts to ensure you can fulfill an upcoming order. It also makes reordering parts a lot easier, since you can filter your inventory list to show only the parts that are below their reorder point.
PartKeepr also pairs well with barcode scanners, allowing you to retrieve part data and manage your supply chain without having to manually enter codes every time you get an incoming shipment. Rough mobile apps are also available on GitHub to help facilitate item scanning and on-the-go access to your system.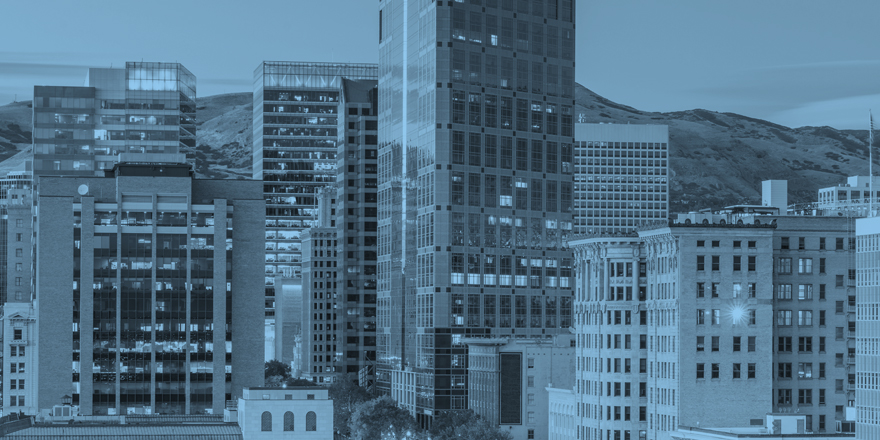 Ordoro offers everything you need to sell your products online or in person.
Get total control over your inventory
Align your business strategy with your stock management
Maintain vendor and customer relationships
PartKeepr doesn't offer much in the way of customer support. To communicate with the company, you can join the PartKeepr mailing list or chat with developers on their IRC chat. Other than that, the only official support PartKeepr offers is its Wiki, which includes a bit of documentation for PartKeepr.
The good news? PartKeepr has a fairly active community of developers on GitHub. So if you ever run into an issue with your software, you can put in a pull request asking other developers to work on the problem. You can even copy PartKeepr's GitHub repository to get access to the software's most recent versions (including bug fixes from third-party contributors).
Compare PartKeepr vs. competitors
Data as of 12/9/22. Offers and availability may vary by location and are subject to change.
* With annual billing
º With integration or add-on
PartKeepr offers a lot of great stock management features that work well for manufacturers. And you can't argue that the free file download isn't a great perk. Plus, the customization features and filters make it easy to your data.
But when it comes down to it, we recommend getting a PartKeepr system only if you're familiar with coding (or are willing to pay a developer to get your system set up for you).
Want an easier inventory system that's designed just for manufacturers? You may want to check out our review of Fishbowl Manufacturing. Or you can read up on our top recommended free inventory management software options to find a simpler budget option.
How do you install PartKeepr?
If you opt to get PartKeepr, you'll need to go through an extensive installation process. Here's our basic setup guide to get you through it:
Install the packages you need. That includes: Apache, MySQL, PHP 7.0 or higher, and Linux
Establish your MySQL database, including your user name and password
Download PartKeepr
Open PartKeepr web access
Set up PartKeepr cron jobs (a time-dependent job scheduler used primarily in Unix systems)
If you have any questions about how to set up your database or any other step in the installation process, check out PartKeepr's Wiki for more details.
What other free inventory management software should I consider?
If PartKeepr sounds more complex than you'd like to deal with, but you're attracted to the idea of a free inventory system, there are other options. We really like the cost tracking and warehousing tools available with inFlow On-Premise, but Zoho Inventory's advanced features and small-business focus make it a top contender as well. Check out our guide to the best free inventory management systems to learn more.
Is PartKeepr a local software?
Yes and no. PartKeepr needs to be hosted on a server, which means you download it and run it from either your computer or your dedicated server. However, unlike local software, PartKeepr can be run on a web server, which means multiple users can access it using their web browser.
Best Inventory Management Software
We examined PartKeepr's open source software to see if there were any hidden costs and to determine which features were available. As an open source software, there is a lot that PartKeepr can do, and we worked to find all available options while reviewing the software. We compared its features against our rubric to come up with the star rankings, focusing primarily on pricing, features, ease of use, and integrations.
Disclaimer
At Business.org, our research is meant to offer general product and service recommendations. We don't guarantee that our suggestions will work best for each individual or business, so consider your unique needs when choosing products and services.