Best Open-Source Inventory Management Options of 2023
Almyta Systems, Odoo, PartKeepr, Snipe-IT, and OpenBoxes are our top five picks for open-source inventory management software. Here's why.
Data as of 12/5/22. Offers and availability may vary by location and are subject to change.
With open-source software, you can access and change the source code of your inventory management system. This lets you add features, integrations, and customizations you may not be able to find with other systems.
And since open-source software is meant to be personalized, it's usually pretty cheap to buy—or even completely free. Almyta Systems is our top choice, with tons of features and a one-time fee, while Odoo is a close second and is free for the inventory module.
We took a look at the options and narrowed it down to the five open-source inventory platforms that we feel offer the best tools and base options to get you started.
Best open-source inventory management software
:

Best overall

:

Best for rapid growth

:

Best for manufacturing

:

Best for asset management

:

Best for supply chain management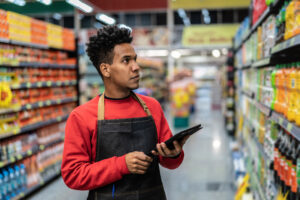 Top open-source inventory options at a glance
When researching the best open-source inventory options, we prioritized systems that offered as much built-in functionality as possible. After all, not all inventory managers have the coding skills to add in dozens of vital features.
Based on this criteria, the Almyta Control System (or ACS) gets our number one pick. While it's not as cheap as other top choices—Odoo, PartKeepr, OpenBoxes, or Snipe-IT—the platform gives you more options for managing your inventory—without needing as much time or resources to customize the software.
Overview of our open-source inventory management choices
| | | | | | |
| --- | --- | --- | --- | --- | --- |
| Feature | | | | | |
| Starting price | $435.00 | $0.00/mo. | $0.00/mo. | $0.00/mo. | $0.00/mo. |
| Warehouses | | | | | |
| Purchase order generation | Yes | Yes | No | Yes | No |
| Demand forecasting | Yes | Yes | No | No | Yes |
| Asset management | Yes | No | No | Yes | Yes |
| Barcode label generation | Yes | No | No | Yes | Yes |
| Customer management | Yes | No | No | No | No |
| Part management | No | No | Yes | Yes | Yes |
| Software type | Local or network | Local or cloud (with additional purchase) | Local | Local or cloud (with additional purchase) | Local or cloud (with additional purchase) |
| | View Plans | View Plans | View Plans | View Plans | View Plans |
Data as of 12/5/22. Offers and availability may vary by location and are subject to change.
Keep in mind, though, that while the ACS starting price of $435 includes lifetime updates and a year of email support, it's only for single-user access. For multi-user access, you'll pay upwards of $935. Sure, that's a one-time fee (not a yearly or monthly subscription). But if it's too much of an up-front cost for your inventory management software, you may want to start off with one of the other options—which are free—until you're ready for a more robust open-source platform.
We also wanted to emphasize that all three of our top open-source platforms are local downloads, meaning they're installed directly on your device. Fortunately, Almyta and Odoo both offer options to open up your inventory management system to other users—though it may cost extra. 
Almyta Systems: Best overall
Data as of 12/17/21. Offers and availability may vary by location and are subject to change.
The Almyta Control System (ACS) is really good at . . . well, inventory control. There's a lot to like, but these are some of our favorite features:
Supports multiple warehouses
Tracks stock movements in detail
Records inventory by location, serial number, and even comments
Gives you advanced order fulfillment capabilities
Generates customizable inventory reports and sends low stock notifications
Automates purchase order generation
Provides forecasting
In addition, the ACS includes a few features that aren't available on other open-source systems—like asset management and customer management. These features help you track your everyday business supplies (like cleaning supplies or employee laptops) and curate a customer contact list, complete with automatic email support and warning flags for potential fraud.
We also want to note that the ACS is one of the few inventory management platforms that offers support for RFID tags. So if you're interested in scanning items in bulk or taking advantage of all the perks of RFID technology, Almyta is a good bet for your business.
Odoo: Best for rapid growth
Data as of 12/5/22. Offers and availability may vary by location and are subject to change.
Odoo is an ERP system, which means you can mix and match modules to create a customized business management platform that perfectly suits your needs. Odoo's free inventory management tool comes with a decent number of features, including the following standouts:
Automatic purchase order generation
Automatic stock updates based on quotes and sales orders
Comprehensive reporting
Inventory history
Cross-docking
Dropshipping
We also like that Odoo can integrate with other modules like Odoo Accounting or Odoo Point of Sale to eliminate double entry and make your system more accurate.
Odoo also offers automation features to help ecommerce businesses and retailers alike. For starters, the platform can automatically track inventory movements in real time. You can also use the system to auto-schedule your order fulfillment based on the sales orders you received. And with Odoo's automatic demand forecasting, you can plan out your budget in advance based on your upcoming inventory needs.
PartKeepr: Best for manufacturing
Data as of 12/5/22. Offers and availability may vary by location and are subject to change.
PartKeepr's built-in integration with Octopart simplifies the inventory tracking process for manufacturers, saving you time by looking up part data and availability. PartKeepr inventory software also offers a broad internal search feature that filters your product catalog by stock level. This means you can instantly view all items that fall below their minimum stock levels.
These features help you take your inventory optimization to the next level while saving time and effort on your manufacturing jobs.
We also like that PartKeepr offers an intuitive platform that simplifies order management. And with the barcode scanning feature, you can quickly and easily retrieve data about all the parts related to your production job without ever needing to sit down in front of a computer screen.
The best part? PartKeepr allows you to customize practically every aspect of your item listings. You can add as many attachments as you like and track any parameters your business uses.
Snipe-IT: Best for asset management
Data as of 12/5/22. Offers and availability may vary by location and are subject to change.
Snipe-IT is an open-source software offering five different plans to help your business with inventory management. 
With this web-based software, you get an overall view of what your business is doing—from assets to sales and everything in between. The Dashboard makes it easy to track what's going on and email notifications ensure you and your users are up-to-date on assets. 
There are also tons of security features in Snipe-IT to make sure your information is secure. Snipe-IT has four levels of security: 
security in the software

security in the process

security in the platform

security in the company
This means that there are well-established policies and secure connections to make sure data stays encrypted and safe.
Snipe-IT is free software that has paid plans as well. Those plans, hosted through Snipe-IT, include more support, security, and integrations. Unfortunately, the downside is that you are still paying for open-source customizable software, which means you will probably have to have a developer on staff to keep the program running for your business. But the asset management and protection features are fantastic and worth the investment!
OpenBoxes: Best for supply chain management
Data as of 12/5/22. Offers and availability may vary by location and are subject to change.
OpenBoxes is an open-source software available to use for free and with easy modification. It's built for supply chain management with features focused around inventory tracking, stock movement, shipment tracking, purchase orders, and fulfillment. 
Originally designed for low-resource settings, and created in response to the 2010 Haiti earthquake, OpenBoxes is rare in the inventory management space because of its design, features, and pricing. Starting with a self-hosted on-premise plan allows you to use OpenBoxes open-source software for free but without any support.
Using any of the additional plans (which start at $20/month) add in features like cloud hosting, support, and upgrades. Unfortunately, as they state on their website, OpenBoxes is free to download and use, "but nothing is really ever free." And for most businesses, it will not work to have a self-hosted on-premise inventory management program on one laptop.
So where does OpenBoxes excel? That's easy—it's range of stock assets. OpenBoxes supports any item including medications, medical supplies and devices, office supplies, building materials, automobiles, and hospital furniture. You can store data and stock on OpenBoxes and track its movements, as well its quantity, through the software's dashboard.
The ability to link to other software and users, as well as the customization features, make OpenBoxes a good tool to have for your business.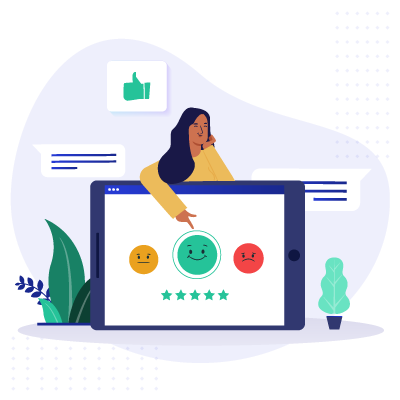 Expert Advice, Straight to Your Inbox
Gain confidence in your business future with our weekly simple solutions newsletter.
Open-source inventory management software is a great solution for businesses on a budget that want to customize their system to their exact needs and specifications. But while customization is an important element of open-source inventory tools, we also acknowledge that not every business owner has the time, resources, and know-how needed to custom code their inventory software.
If your business is more budget-conscious, free options like Odoo and PartKeepr can be great inventory management solutions—especially for rapidly growing businesses and manufacturers—and lets you test open-source software with no financial risk. OpenBoxes is great for resource management and Snipe-IT's security levels ensure your assets are secure. Overall though, we think the Almyta Control System is a great pick for most small businesses since it offers the most features out of the box.
For even more budget-friendly inventory management solutions, check out our top picks for free inventory management software.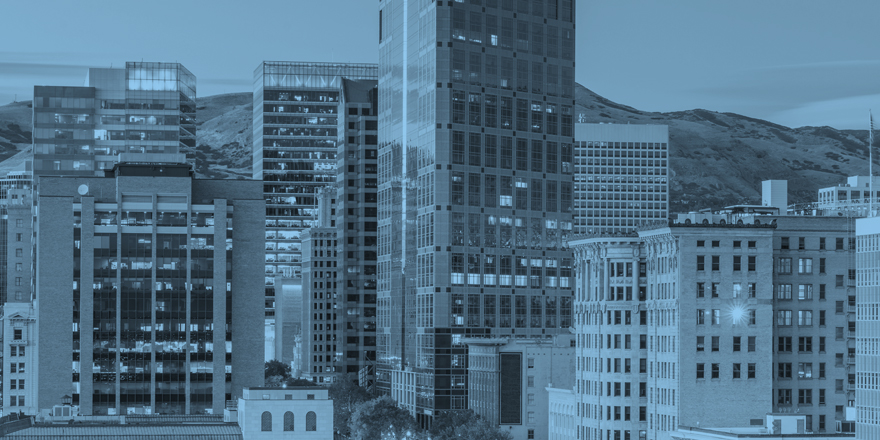 Ordoro offers everything you need to sell your products online or in person.
Get total control over your inventory
Align your business strategy with your stock management
Maintain vendor and customer relationships
Open-source inventory management FAQ
Open-source inventory software allows you to get into the code of your software and customize it to your preferences. That means you can add any and all features you need to get your stock management dialed in where you want it.
Open-source software is also fairly easy to use, since it's scaled down to allow for personalization. That means the learning curve to use open-source inventory solutions is usually shorter—fewer menus and features to navigate through.
You can also customize open-source inventory platforms to integrate with any other business services you use. So if you want your system to sync up with your point-of-sale (POS) system, your accounting service, and all your various sales channels, you can write custom code to make it happen.
In general, we'd recommend avoiding open-source inventory software if you're unfamiliar with writing code (and don't have a programmer to do it for you) or you're running a large retail or wholesale business.
Open-source inventory management software is meant to be customized, but that customization requires a knowledge of coding. If you're not familiar with how to write code for an inventory system, you may have to hire a programmer to do the coding for you (which gets expensive fast). If you're not willing to outsource the personalization of your system, an open-source solution may wind up being too scaled back for your needs.
As for large retailers and wholesalers, most open-source solutions are too scaled back to offer all the features you'd need to run a large business—at least, not without a lot of intensive coding. While some ERP solutions (like Odoo) certainly provide open-source software while catering to big businesses, they may prove more time-consuming and expensive than an out-of-the-box ERP option.
What's the best free inventory management software?
If you're looking for free inventory and supply chain management, our top picks are inFlow Inventory and Zoho Inventory. But for some businesses, the best free options are often open-source solutions like Odoo and PartKeepr. Check out our complete guide to free inventory management software to see how open-source software compares to other free options.
Another option: Microsoft Excel
Do you have Microsoft Office on your PC? If so, the simplest and most cost-effective inventory management solution may be a simple Microsoft Excel document. While Excel doesn't offer many of the automated, real-time features of inventory management software, it gets the job done when it comes to keeping track of inventory levels and shipments. To learn more, take a look at our overview of how to use Excel for inventory management.
We looked through nearly twenty different open-source inventory management software to find the picks that offered the most features and best pricing. Since these are open-source software options, they can be heavily customized through different modules and integrations. The number of warehouses and the software type (local vs. cloud) also contributed to our star rankings.
Disclaimer
At Business.org, our research is meant to offer general product and service recommendations. We don't guarantee that our suggestions will work best for each individual or business, so consider your unique needs when choosing products and services.