Best Barcoding Software in 2022
Combining a barcode system with your inventory management can pave the way for long-term business growth. Here are the best barcode software options to get you started.
Data as of 12/12/22. Offers and availability may vary by location and are subject to change.
* With annual plan
Barcode software helps you assign and manage barcodes for your products, which opens the door to tons of inventory management features—like automatic inventory counts, fast product lookup, and more. It also speeds up common inventory processes and increases inventory accuracy, since it reduces the risk of human error.
With the most features for barcoding and label generation, BarTender is our top pick overall with its one-time fee. But if you're looking for inventory management too, you should check out Wasp InventoryCloud.
So where do you start? Business.org has done the research for you and found the best barcoding software options to help you take your business to the next level.
Best barcoding software for small businesses
:

Best overall barcode software

:

Most compatible barcode software

:

Best for inventory control

:

Best budget buy

:

Best barcode software for ecommerce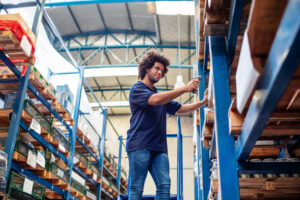 Best barcoding software at a glance
| | | | | | |
| --- | --- | --- | --- | --- | --- |
| Feature | | | | | |
| Starting price | $495.00 | $500.00 | $795.00/yr. | $1,195.00/mo. | $63.00/mo. |
| Barcode generation | Yes | Yes | Yes | Yes | Yes |
| Label printing | Yes | Yes | Yes | Yes | Yes |
| Barcode scanning | Yes | Yes | Yes | Yes | Yes |
| Serial number tracking | Yes | Yes | Yes | Yes | Yes |
| RFID support | Yes | Yes | No | No | No |
| Inventory management | No | No | Yes | Yes | Yes |
| Barcode types | | | | | |
| Learn more | View Plans | View Plans | View Plans | View Plans | View Plans |
Data as of 12/12/22. Offers and availability may vary by location and are subject to change.
BarTender: Best overall barcode software
Data as of 12/12/22. Offers and availability may vary by location and are subject to change.
BarTender is our top choice for barcode label software. For starters, the software allows you to customize your barcodes from top to bottom using a what-you-see-is-what-you-get (WYSIWYG) template designer. You can add text effects (like color gradients and shadowing), choose from hundreds of fonts, and customize colors to create a completely branded barcode.
BarTender also lets you use intelligent templates, which means you can use a single template for thousands of items—even if those items have different barcode needs. That's because the platform allows you to create automation rules and conditional printing within your templates. In plain English, that means you can add another layer of text or a special effect that appears only when you print barcodes for products that meet specific criteria (like a certain product category, for instance).
We also like that BarTender includes serial number tracking (so each barcode is unique). And the software features print optimization techniques like graphic caching to help your barcode printer breeze through your print jobs faster. Be warned, though, that BarTender only works with Windows-compatible printers.
Label Flow: Most compatible barcode software
Data as of 12/12/22. Offers and availability may vary by location and are subject to change.

Label Flow's biggest claim to fame is its compatibility—the software can pull inventory data from any existing database. This allows the software to cleanly integrate with your inventory management system and generate barcodes that include all your product data, no matter which inventory platform you're using.
Integrating Label Flow with your inventory management system also allows you to take advantage of some unique perks. For instance, Label Flow can communicate with your inventory system and link the number of barcodes you print to your inventory count. So if you need to print 500 new labels for the 500 new items you just ordered, Label Flow can tell your inventory platform to add 500 to that item's inventory count.
Label Flow also goes beyond your run-of-the-mill barcode scanning software. The platform can help you create a variety of different types of barcodes, from shipping labels to product tags. You can even create 2D barcodes like QR codes. Plus, Label Flow supports advanced barcoding technology like radiofrequency identification, so you can use the system to format RFID tags for your products.
Keep in mind, though, that Label Flow is compatible only with PCs, so you won't be able to use it on a Mac or any type of mobile device.
Wasp InventoryCloud: Best for inventory control
Data as of 12/12/22. Offers and availability may vary by location and are subject to change.
Want a barcoding system, but don't want to deal with multiple software options for inventory management and barcoding? Wasp InventoryCloud is a complete inventory control system that includes barcoding software, so you can get it all in one place.
Wasp InventoryCloud allows you to manage an unlimited number of products and transactions across one or multiple warehouses (depending on your plan). You can set reorder points, monitor expiration dates, and speed up cycle counts anytime you need to conduct a manual check on your inventory levels.
What's more, Wasp InventoryCloud can be purchased as part of a package with Wasp hardware. That way, you can get everything you need to implement a barcode system for a single price—whether you need handheld barcode scanners or label printers.
HandiFox: Best budget buy
Data as of 12/12/22. Offers and availability may vary by location and are subject to change.
*With annual plan
HandiFox is a complete inventory management and sales management platform.
HandiFox is cloud-based, and it's designed to work on your mobile devices. That gives you greater flexibility to manage your supply chain, create purchase orders, fulfill orders, and make sales—even when you're on the go in your warehouse or a sales conference. HandiFox also supports serial number tracking, and its barcode inventory system can be used to create accurate pick and pack lists, invoices, and more.
We also like that HandiFox was built with QuickBooks integration in mind. That makes it easy to track expenses and revenue, simply by scanning in products as they arrive in your warehouse or are shipped or sold to your customers.
Keep in mind, though, that HandiFox's monthly plans are only for handheld devices. If you want to use the platform on your laptop, you'll need to pay a single upfront cost of $995–$1,495 (depending on the version you buy) for HandiFox Desktop.
Finale Inventory: Best barcode software for ecommerce
Data as of 12/12/22. Offers and availability may vary by location and are subject to change.
* With annual plan
Finale Inventory is another inventory management system that offers barcode support. Like the other barcode software options on our list, the platform offers serial number tracking, label printing, and barcode scanning.
In addition, Finale offers cloud-based inventory tracking across multiple locations, so it can support businesses with multiple warehouses. It also supports multichannel ecommerce, so you can easily manage your inventory business-wide, even while you sell on multiple channels. We especially like that the system can sync your inventory levels to each of your sales channels, ensuring that your store displays an accurate inventory count on every marketplace.
Finale Inventory uses a specific label template when generating and printing your barcodes. This ensures that your inventory management system can pull up accurate data for each item in your inventory. The downside, though, is you're locked into a specific barcode format. If you want to customize your barcodes, you'll need to contact Finale with your dimensions and product info, which can be a bit of a hassle compared to barcode software like BarTender.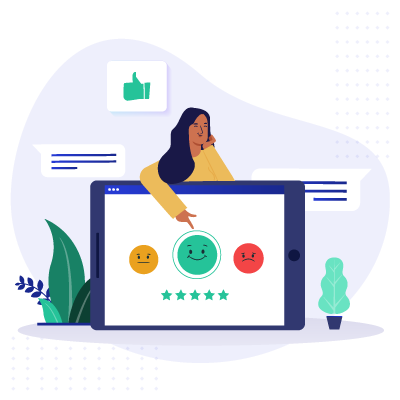 Expert Advice, Straight to Your Inbox
Gain confidence in your business future with our weekly simple solutions newsletter.
One way to set your business up for long-term growth is to improve inventory accuracy and processing time with a barcoding system. Unfortunately, not all barcode software is created equal, so we've narrowed it down to the five best options.
BarTender allows for total customization of your barcodes, plus it supports 2D symbologies and RFID tag creation. Label Flow also supports 2D and RFID tags, plus it can easily integrate with any existing database. But if you're looking for an inventory management system that includes barcode software, Wasp InventoryCloud, HandiFox, and Finale Inventory offer the most comprehensive barcoding features.
With barcode software, you can keep track of your inventory wherever it is and always know what you have in stock.
Looking to outfit your barcode software with the perfect barcode readers for your business? Check out our top picks for barcode scanners to get started.
FAQ about barcode software
What is barcoding software?
Barcoding software is software that helps you with barcodes. Depending on the platform, it can help you to generate barcodes, design labels, or print your barcodes. Different types of software also support different types of barcodes. For instance, BarTender allows you to create 1D barcodes, QR codes, RFID tags, and magnetic stripe cards. Barcode software may also be included with some inventory management platforms.
How do I generate a barcode?
The first step in generating a barcode is figuring out what data you want your barcode to represent. In some cases, a barcode can contain product details. In other cases, it may be a visual representation of a product number (which may pull up relevant data within your inventory system or point-of-sale system).
Once you know what data you want your barcode to represent, you can use a barcode system to generate a barcode using your preferred barcode symbology.
That being said, most barcode numbers you see in the wild correspond to the product's universal product code (UPC). To get a UPC for your product, you'll need to pay for a GS1 company prefix and follow the GS1 rules for creating new UPCs. To find out more, read our guide to universal product codes.
How much does it cost to make a barcode? Can I do it for free?
You can absolutely create a barcode for free using an online barcode generator. However, free barcode generators don't save your barcode files, so you'll have to generate and print each barcode individually—not ideal if you're trying to track items by their individual serial numbers.
Barcode software is a preferable option for most businesses with more than a couple inventory items. Barcode software can cost anywhere from $39 per month to thousands of dollars per year, depending on the platform.
What types of barcodes are there?
The main types of barcodes you need to know about are 1D barcodes and 2D barcodes. 1D barcodes are composed of simple vertical stripes and spaces of varying thickness. This is what most people imagine when they think of barcodes. 2D barcodes, on the other hand, use rectangles, dots, hexagons, and other geometric patterns. A common example of a 2D barcode would be a QR code, which is capable of containing more data than your standard 1D barcode.
Among 1D and 2D barcodes, however, there are multiple barcode symbologies (the way the barcode is arranged and how it interacts with text on the label). For instance, a 1D UPC barcode includes the UPC number beneath the vertical bars, while a Code 39 barcode has no text and is usually more square. The most common types of barcode symbologies include:
Plessey
UPC
EAN-UCC
Code 39
Code 93
Code 128
QR Code
Data Matrix
To find out more, check out our comparison piece on barcodes vs. QR codes vs. RFID tags.
What hardware do I need to create a barcode scanning system?
To implement a barcode scanning system, you'll need to start with a barcode scanner. Barcode scanners can be stationary, handheld, wired, or wireless, but the right type will depend on how you plan to use the scanner. Warehouse employees, for example, may need mobile barcode scanners that display product details (since they're moving around the warehouse and checking items against packing lists), while retail employees may need only a stationary scanner that syncs with your POS system.
If you plan on printing barcodes yourself, you may need to get a specialized barcode printer as well. While you can print barcodes yourself on a run-of-the-mill computer printer, thermal printers are able to produce more resilient labels with less ink smudging and fading.
We looked at barcode scanners to find the best ones that allow for multiple barcode types, work with inventory management systems, and track assets as they make their way across your business. We also looked for scanners that had affordable starting prices and monthly costs.
Disclaimer
At Business.org, our research is meant to offer general product and service recommendations. We don't guarantee that our suggestions will work best for each individual or business, so consider your unique needs when choosing products and services.