Best Barcode Scanners of 2023
Barcode scanners can help your business track more products across warehouses and retail locations, allowing you to get products to your customer faster. We looked at over 60 barcode scanners to find our top choices for business owners.
Data as of 12/6/22. Offers and availability may vary by location and are subject to change.
Zero monthly cost for the basic plan
Software and hardware that's easy to set up and use
Transparent transaction fees
Pricier transaction fees than some major processors
Higher fees for manual entry
To make the most of your inventory management or tracking software, it's best to invest in barcode scanners that allow you to scan inventory whether it's in the warehouse or on the storeroom floor.
The good news is that barcode scanners come with a variety of features, and at a range of price points from NADAMOO and TaoTronics under $40.00 up to Honeywell at $199.95. Of course you're not just looking at price but also range, versatility, durability, and scanning capabilities. Although it's more expensive, Zebra's scanner comes as a cordless or corded scanner for 1D and 2D barcodes. And on the lower end, Symcode's is unparalleled in its scanning speed even though it's corded. 
With so many barcode scanners on the market, you have a lot of flexibility to choose the brands and models that make the most sense for your company. But don't worry—we won't leave you hanging. Here's our guide to the barcode scanners we think are best for small-business owners.
:

Best overall

:

Best budget option

:

Best for low connectivity

:

Best for warehouses

:

Best for retail
Top barcode scanners at a glance
Every barcode scanner is different. Some are designed for warehouse use while others are best in retail stores. Before purchasing a scanner, it's important to see how its specs and price line up with your needs. At Business.org, we've found that knowing the transmission range, battery life, and scanning capabilities are the most important things—after the scanner's affordability, of course.
| | | | | | |
| --- | --- | --- | --- | --- | --- |
| Brand | Scanner price* | 1D and 2D scanning | Transmission range | Battery life | Learn more |
| | $103.00 | Both 1D and 2D | Up to 14.5 in. | 14 hrs of battery when cordless | View on Amazon |
| | $35.99 | 1D only | Up to 1,312 ft. | 20 hr. battery life | View on Amazon |
| | $35.99 | 1D only | Up to 90 ft. | 30 hr. battery life | View on TaoTronics |
| | $199.95 | Both 1D and 2D | Up to 29.5 in. | Corded scanner | View on Amazon |
| | $79.99 | Both 1D and 2D | Up to 12 in. | Unknown (battery powered) | View Options |
Data as of 12/6/22. Offers and availability may vary by location and are subject to change.
There are a lot of factors to consider here before making a decision on a barcode scanner. While some are more expensive than others, those savings may come at the cost of scanning ability or transmission range. Unfortunately, there is no one-size-fits-all barcode scanner.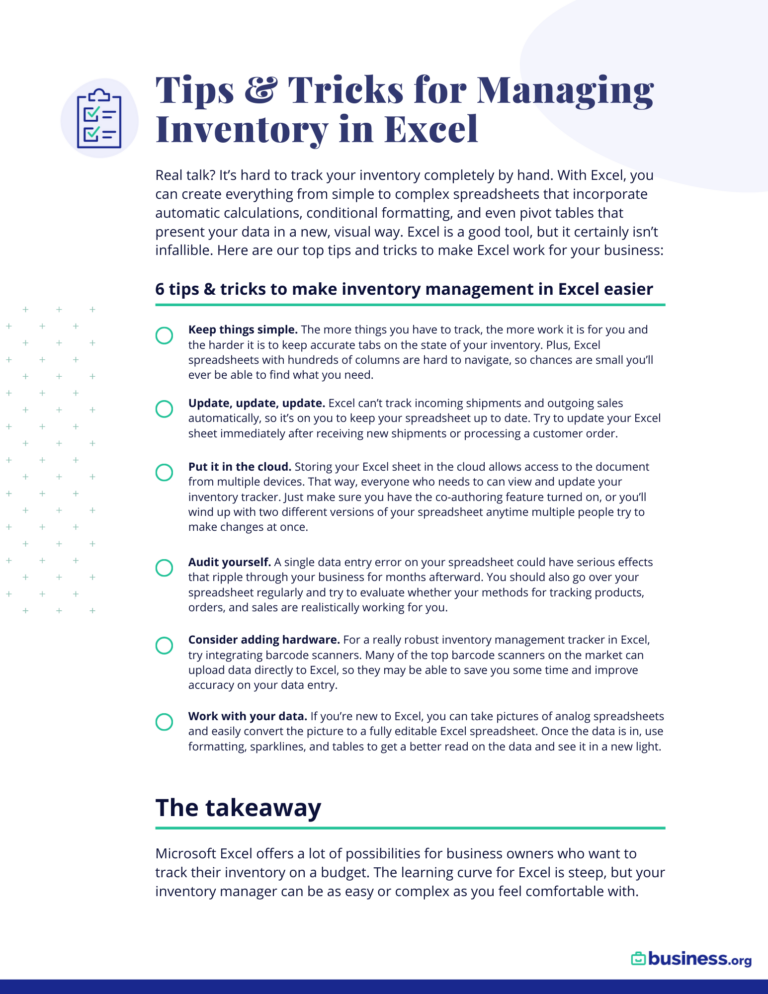 Get your free template
Keep your inventory organized, monitor shipments, and track vendor reliability with our customizable Excel inventory template and our included tips and tricks.
Zebra: Best overall barcode scanner
Data as of 12/6/22. Offers and availability may vary by location and are subject to change.
Zebra is one of the most highly rated brands for barcode scanners—and for good reason. The company features barcode scanners for virtually every industry. Need wireless scanners for your warehouse? Stationary scanners for your cash registers? How about scanners with antimicrobial protection for your pharmacy employees? Zebra's got it all.
Our favorite Zebra scanner is the DS2208 model. At $103 on Amazon, it isn't the cheapest barcode scanner on our list. But the DS2208 is lightweight, it comes ready to scan right out of the box, and it includes a 12-month warranty.
Most importantly, the DS2208 offers stellar features like a wide reading window, which makes it faster than other options. It also offers omnidirectional scanning so your employees can scan barcodes from any angle—no wasting time making sure each tag is right side up. Plus, the DS2208 is capable of reading both traditional one-dimensional (1D) barcodes and two-dimensional (2D) barcodes like QR codes.
NADAMOO: Best budget option
Data as of 12/6/22. Offers and availability may vary by location and are subject to change.
Like Zebra, NADAMOO offers a wide variety of barcode scanners, including stationary, wireless, Bluetooth, and even miniature models. But we think most business owners will be happy with the Bur3003 Wireless model—particularly if they have a large warehouse.
The Bur3003 connects wirelessly to your laptop or desktop computer, uploading scan data to your application of choice. And with a 328-foot transmission range (both indoors and outdoors), it can successfully connect with your central computer even from a distance. And on the off chance that it isn't able to connect, the device can store up to 100,000 codes to upload in bulk once it comes back online.
The Bur3003 can also work side by side with other scanners, meaning you don't need one computer for every scanner. Instead, the Bur3003 lets you connect up to 32 scanners to a single USB receiver—perfect for warehouses with multiple pick and packers working simultaneously.
Best of all, the Bur3003 is currently only $34.99, making it both practical and economical.
TaoTronics: Best for low connectivity
Data as of 12/6/22. Offers and availability may vary by location and are subject to change.
If you have a lot of warehouse employees but not a lot of computer or internet connectivity, TaoTronics' TT-BS030 model might be right for you.
This two-in-one barcode scanner can be wired directly into a computer for cash register or shipping station use, or you can use the Bluetooth mode to connect wirelessly to any Bluetooth-enabled device. That means the TT-BS030 can connect to phones and tablets—letting your employees use their smartphones and tables to connect to your inventory management system.
If the Wi-Fi in your warehouse isn't great, the TT-BS030 can also store up to 200,000 entries in its offline mode. Plus, it features an impressive 30-hour battery life, so your employees don't have to swap out their scanners every day when their batteries die.
Finally, the TT-BS030 can scan up to 200 times per second, making it two times faster than other leading models. That drives up its price a bit, but it may be well worth the extra investment when you consider how much time it'll save your employees.
Honeywell: Best for warehouses
Data as of 12/6/22. Offers and availability may vary by location and are subject to change.
Honeywell has long been a brand associated with quality hardware, so it should come as no surprise that Honeywell's barcode scanners made our list. Specifically, we like the Honeywell Granit 1910i, which is optimized for quick scanning and warehouses.
If you need to scan a variety of barcodes, this Honeywell scanner works for both 1D and 2D barcodes—making it ideal for industrial use. In fact, that's why we think it's best for warehouses.
But the big drawback with the 1910i is its price. It costs over three times more than its closest competitor (the Zebra DS2200) and can really be out of the price range for small-business owners. However, its durability as a warehouse barcode scanner is unparalleled. It can withstand high drops and low temperatures, making it a great companion depending on your warehouse needs.
Keep in mind, though, that the Granit 1901i is a wired barcode scanner, so you can't use it on the go from anywhere in your warehouse.
Data as of 12/6/22. Offers and availability may vary by location and are subject to change.
Running a retail operation and need a scanner at the register? The Symcode Omnidirectional is for you.
It scans both 1D and 2D barcodes on labels, printed materials, and digital devices like tablets and phones. So if you have email promotions through QR codes and regular barcodes on items, the Symcode can handle it.
However, it doesn't have a lot of range (only 12 inches), and it's designed to be stationary. So it's definitely not for warehouses or employees—it's really only designed for retail checkout lines or scanning in a series of items at a desk.
While it's not our favorite barcode scanner because of its short transmission range and stationery design, it does come highly recommended from other businesses and can be a good investment for your checkout line. With processing speeds of up to 600 scans per second, you can keep that line moving and customers happy.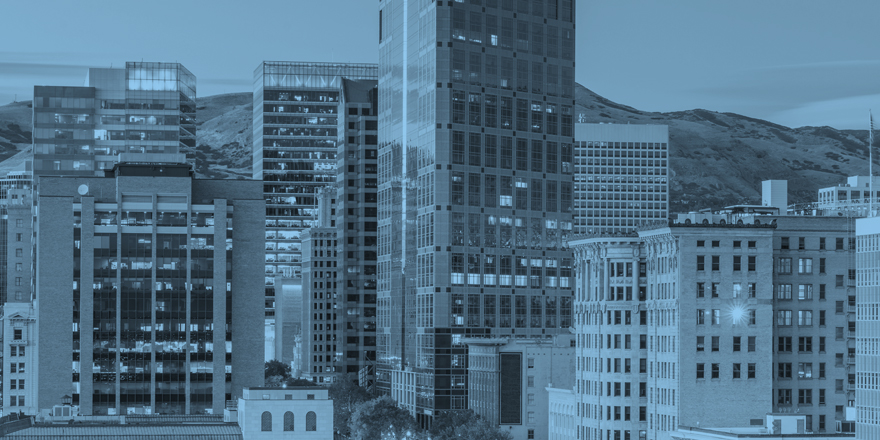 Ordoro offers everything you need to sell your products online or in person.
Get total control over your inventory
Align your business strategy with your stock management
Maintain vendor and customer relationships
There are tons of barcode scanners on the market, but in our opinion, five brands stand out when it comes to quality and functionality: Zebra, NADAMOO, TaoTronics, Honeywell, and Symcode. Each brand offers a variety of models and features, so ultimately the best choice for your business depends on your company's warehousing and inventory needs.
Looking for an inventory management software that can keep up with real-time tracking? Check out our top picks for inventory management software to go with your barcode scanners.
A barcode is a horizontal grouping of lines and spacing with a 12-digit UPC number. But there is a second kind of barcode: 2D barcodes are square or rectangular in shape and work both horizontally and vertically. They can use all kinds of shapes and patterns to encode a barcode or other data. 2D codes are frequently used as QR codes that are easy to scan on a phone and can lead to a product or web page. Regular barcodes—or 1D barcodes—are what we typically see on products in stores.
Barcode scanning makes your business more efficient. You can keep track of products across locations, easily manage returns, track inventory, and accurately invoice customers for products. Plus, reducing human error with barcode scanning makes it faster to catalog, track, and ship products. It smooths out your supply chain and makes it easier to get customers the products they ordered.
Can barcode scanners read QR codes?
QR codes can be read by 2D barcode scanners, but not by standard—or 1D—barcode scanners. But most 2D barcode scanners can also scan 1D barcodes, making them an integral tool for your business if you use QR codes and standard barcodes.
How do I choose a barcode scanner?
The first thing to consider is how you and your employees will be using barcode scanners. Is it just for use in a retail store or will it be roaming a warehouse? Those are two different environments, and you'll need to think about lighting, air quality, and the possibility of employees dropping barcode scanners on the floor. Will employees be conducting product lookups with a keyboard? If so, that requires a barcode scanner with a keyboard that can be used while holding the device.
The other important question to ask is what kind of barcodes you plan to use in your business. If you are using standard UPC barcodes, then a 1D barcode is right for you, but if you (or a supplier) use 2D barcodes, then investing in a 1D/2D barcode scanner is useful. (See below for more information.)
Every business is unique and you want to make sure you're finding the barcode scanner that fits your business needs. Check out our options above for some ideas.
Are barcode scanners accurate?
Yes! In fact, most barcode scanners are 99% accurate across 5 billion scans. But that 1% can still impact your business. So how can you prevent failed scans? Ensure barcodes are printed well and not covered, design packaging that's clear and does not distort the barcode, place the barcode in an easy-to-find location, and have the correct barcode scanners for your industry and business.
We looked at over 60 different barcode scanners to find our top rankings. We narrowed them down by focusing on scanning capabilities, battery life, transmission range, and pricing. We also considered if they could scan both 1D and 2D barcodes, and the scanners that can scan both types score higher in our review. No emphasis was placed on corded versus cordless (battery life was a factor, though), and no particular emphasis was placed on usage (warehouse versus retail, for example).
Disclaimer
At Business.org, our research is meant to offer general product and service recommendations. We don't guarantee that our suggestions will work best for each individual or business, so consider your unique needs when choosing products and services.