Types of Inventory Management
There are lots of ways to create the perfect inventory control system.
There are as many different types of inventory management as there are types of businesses. There's no one-size-fits-all solution for all businesses, so it's important to know as much as possible about the different types of inventory management techniques available to you so you can find the option that works best for your company.
Once you figure out how you'd like to fulfill orders, track costs, and manage your product reordering, you'll be ready to find an inventory management tool that meets your needs. So without further ado, here are all inventory management types you need to know about.
First thing's first: we need to talk about the different types of inventory—because believe it or not, all inventory is not the same.
Raw materials inventory: The components or raw goods used by a manufacturer to produce their finished goods.
Finished goods inventory: The finished goods a manufacturer has in stock.
Transit inventory: Inventory that is currently making its way through the supply chain.
Buffer inventory: Inventory kept on hand by a business owner as safety stock to avoid inventory sellouts in the event of long reordering periods.
Cycle inventory: Products ordered that are more than you currently need. Businesses with cycle inventory usually order excess goods to fulfill the cost-saving measures specified by use of an EOQ formula.
Maintenance, repair, and operating inventory: Inventory that isn't sold or consumed but is essential to business operations (like computers or bathroom cleaning supplies).
Theoretical inventory: The amount of inventory your business should have on hand (based on calculations by your inventory management system).
Every type of inventory needs to be managed a little bit differently, which is why there's no single "right" solution when it comes to inventory management.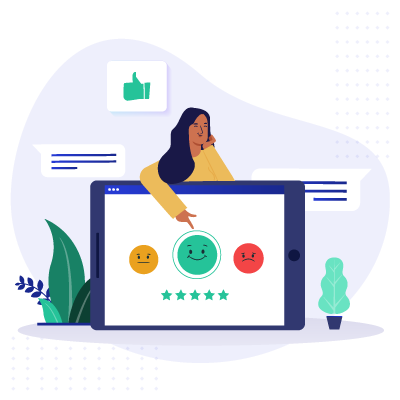 Expert Advice, Straight to Your Inbox
Gain confidence in your business future with our weekly simple solutions newsletter.
Inventory management methods
There are a couple different Inventory management techniques used to track stock levels and inventory movement. This helps you calculate your business's profits, cost of goods sold, and other financial metrics. Plus, it helps you keep tabs on how much inventory you have on hand.
Periodic inventory management
In a periodic inventory system, you rely on relatively frequent physical inventory counts. In between counts, you calculate changes in inventory based on the number of sales made and the number of items reordered during the given period.
Perpetual inventory management
In a perpetual inventory system, you record every item at every stage of movement throughout your business. This gives you real-time data and up-to-date info on what's going on with your inventory. Most inventory management software platforms use perpetual inventory management to track your products.
Maintenance, repair, and operations (MRO) inventory management
MRO inventory management systems are a lot less concerned with supply chains and the production process. MRO systems essentially seek to track the current location of any business assets, as well as the condition of those items.
Inventory reordering methods
There are lots of different schools of thought on the best way you decide when to reorder your products. While the reorder point formula is certainly one of the more popular techniques, the best option for you will depend on your supply chain, your cash flow, and any other number of factors.
Just-in-time (JIT) reordering
When using a just-in-time (JIT) inventory system, the goal is to minimize inventory storage costs by keeping the bare minimum number of items needed on hand. To make a JIT system work, you need a solid understanding of the manufacturing process and excellent supply chain management skills.
Material requirements planning (MRP) reordering
Material requirements planning reordering is primarily used by manufacturers. Rather than order finished goods, manufacturers order just enough raw materials and resources to meet the coming demand (usually determined by extensive studying of demand forecast models). They then place an order for those materials, keeping supply chain lead times in mind to ensure they get the items in time.
Reorder point formula reordering
Reordering inventory using the reorder point formula involves calculating your safety stock— a.k.a the amount of inventory you need to keep on hand to meet customer demand while you wait for new product to arrive. Once your inventory level crosses a certain threshold, you automatically reorder.
Economic order quantity (EOQ) reordering
Economic order quantity reordering uses a mathematical formula to determine the best time to reorder inventory to minimize both ordering costs and holding costs. This maximizes your business's financial efficiency, but the formula does not account for factors like seasonality. It also doesn't factor in safety stock, so it may result in excess inventory that can double as safety stock.
Inventory tracking methods
Another choice that can affect your inventory management system is the method you use to input and track your stock levels and inventory costs. Choosing the right method can save you time and money—not to mention, it can improve your inventory tracking accuracy.
In a manual tracking system, you complete physical inventory counts every time you receive a shipment. Furthermore, any updates to your inventory records are made manually—you copy in the item number and any other relevant details by hand. This method can be time-consuming, and you run a greater risk of making a mistake. However, you don't have to pay for barcode scanners and other expensive equipment.
Barcode and QR code tracking
If your system uses barcodes or QR codes, you can track your inventory by scanning individual items. Barcodes and QR codes automatically pull up item details in your inventory management system and track changes with minimal effort on the part of the business owner. This tracking method makes for a highly effective inventory management, which is why it's commonly recommended for inventory software providers.
Best Inventory Management Software
Like barcode and QR code tracking, RFID tracking allows you to scan items and pull up their product details automatically. The main difference between RFID and other scannable codes is the technology behind them. RFID tags can be scanned in full, so they're great for inventory systems that move a lot of product. However, not many inventory management software options support RFID tracking because it requires specialized (*cough* expensive *cough*) tags and scanning equipment.
Order fulfillment and cost attribution methods
Inventory management systems can also use different types of cost allocation. Your choice of cost allocation method affects your business's cost of goods sold (COGS) calculation, which in turn influences your business's profitability.
First in, first out (FIFO)
In a first in, first out system, the cost of the oldest items in your inventory are applied to sold goods first— even if you're not necessarily selling the oldest items on your shelf. This ensures a healthy amount of inventory turnover where your inventory (and its associated cost) stays as current as possible.
Last in, first out (LIFO)
Conversely, a last in, first out inventory system applies the costs of your newest stock to the items being sold currently. This ensures that your COGS calculation reflects your current costs without needing to adjust for inflation. However, this type of cost allocation is difficult to track and is considered unethical in many countries (since it can reduce your tax liability significantly).
There are lots of types of inventory management, and the best solution for your business may be completely different from other businesses—even within your own industry. Hopefully this guide gets you on your way toward inventory optimization for your business.
If you're feeling overwhelmed, it's because inventory management can be overwhelming. Fortunately, with the right inventory management software, it can be a lot easier. Check out our guide to the best inventory management platforms to get started.
Disclaimer
At Business.org, our research is meant to offer general product and service recommendations. We don't guarantee that our suggestions will work best for each individual or business, so consider your unique needs when choosing products and services.