How to Use the Reorder Point Formula
Reordering your inventory at the right time can optimize your entire inventory management system.
Last Updated: several months ago
We completely rewrote this piece to make sure we were giving you all the info you need to understand and use the reorder point formula.
With every inventory management system, the goal is to maintain a balance between customer demand and inventory costs. No business owner wants to lose customers because they don't have enough stock on hand. But the more products you keep in your inventory, the more expensive it becomes to store those products.
Fortunately, someone smarter than us came up with the reorder point formula to help business owners determine the right time to reorder products without overspending on extra storage space. Here's everything you need to know about how to optimize your inventory management system with the reorder point formula.
What is the reorder point formula?
The reorder point formula is a method used by many business owners to determine the right time to restock product. It's calculated by adding your lead time demand to your safety stock.
Reorder point = lead time demand + safety stock
In other words, you should reorder stock when your inventory equals the total number of items you expect to sell during your supplier's typical lead time plus your safety stock.
Managing inventory using the reorder point formula basically helps you avoid ordering excess inventory (and paying to store that extra inventory), while still keeping enough product in stock to provide excellent customer service to anyone looking to buy your product.
That said, not every business knows their lead time demand or their safety stock. No worries—figuring out these numbers involves a bit of demand planning and familiarity with your supply chain. So let's talk about how to figure out these essential stock management metrics.
Lead time demand is an important factor in your reorder point calculations. Lead time demand is basically the number of widgets you will need on hand to meet customer demand while you wait for your new order to arrive.
To figure out your lead time demand, you'll first need to calculate the average number of product sales your business sees per day. Then you multiply that by your supplier's average lead time (a.k.a. the average amount of time between when you place your purchase order and when the order's actually fulfilled).
Lead time demand = avg. daily sales x avg. lead time
So let's say you sell athletic supplies. On average, you sell four baseball bats per day, and you know that your supplier's delivery time tends to be about five weeks (35 days). That would make your lead time demand 140.
If you were to use your lead time demand alone to determine your reorder point, you'd probably be fine most of the time. But what if you see higher-than-average sales volume while you're waiting for your new order to arrive? Or what if your supplier doesn't have enough materials on hand to ship your order as quickly as usual?
Best Inventory Management Software
No matter how good you are at supply chain management and sales forecasting, there are always factors out of your control that can influence your inventory stock. That's what your safety stock is for—just in case you experience a shipping delay or an unplanned influx in demand for your product.
To calculate your safety stock, start by figuring out the maximum number of products you could sell in a single day across all your sales channels. Then multiply that by the maximum number of days in your supplier's lead time. Then, subtract your lead time demand (which is average daily sales multiplied by average lead time).
Safety stock = (max. daily sales x max. lead time) - (avg. daily sales x avg. lead time)
To contextualize this, let's think about our athletic supply store again. Let's say the highest number of baseball bats sold by your store is 4. And let's also say that the longest your store has waited for a new order of bats to arrive is 60 days. You've already calculated that your average lead time demand is 140, so you'd need to keep a safety stock of 240 bats on hand—just in case the worst should happen and your reorder shipment is delayed.
Do yourself a favor
If you're feeling overwhelmed by all this math, we have good news: an inventory management software solution can do it all for you. Inventory management software can integrate with your point-of-sale and supply chain solutions to track your maximum and average daily sales, monitor your average and maximum lead times, and calculate your ideal reorder point automatically. Talk about a time-saver.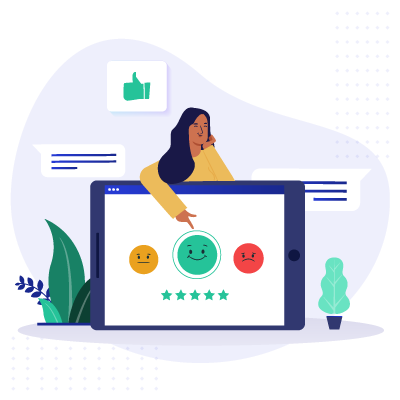 Expert Advice, Straight to Your Inbox
Gain confidence in your business future with our weekly simple solutions newsletter.
Other factors to consider
The reorder point formula isn't terribly complicated on its own. But there are a few things that can throw off your sales predictions, your supplier's lead time, and your business's reordering needs. Keep these factors in mind as you estimate demand and fulfillment for your products.
Believe it or not, the time of year can throw your reorder point formula for a loop if you're not careful.
For starters, seasonality can drastically affect demand for your product. For example, you're likely to sell more baseball bats right before your community's youth baseball program starts. That means, during that time period, you'll have a higher number of average daily sales and maximum daily sales. On the flip side, high-volume sales during one time of the year may inflate your average numbers for the rest of the year, resulting in inaccurate forecasting that leaves you swimming in products that customers won't want to buy for another six months.
Seasonality can also affect lead time metrics. If your baseball bat supplier is in China, for example, your order lead times in January or February are likely to be thrown off by Chinese New Year.
When factoring in seasonality, be sure to reference your sales and lead times from previous years. If your business sees large fluctuations in customer demand or lead times based on seasonal factors, we highly recommend using an inventory management software to track seasonal trends and adjust your reorder point accordingly.
Disclaimer
At Business.org, our research is meant to offer general product and service recommendations. We don't guarantee that our suggestions will work best for each individual or business, so consider your unique needs when choosing products and services.