5 Tips for Successfully Setting Realistic Expectations for Clients
Effectively managing client relationships is a delicate process that takes time and experience to master. When bringing a new client on-board, you want to assure them that they will be prioritized, will be taken care of and that they can expect consistent quality. At the same time, you don't want to go too far and promise more than you can deliver.
Here are five tips for setting realistic expectations for clients so everyone is happy.
Perhaps the most important thing is to know how much time you can dedicate to each client. The goal should be to deliver quality results without any major setbacks, and establish positive rapport with each client. If you're already bogged down with obligations from existing clients, it would be a bad idea to take on a pile of additional work from a new client. Not only would the quality suffer, but it's going to place unnecessary stress on you as well. That's why you should strive for a balanced workload that you're capable of handling and not overextend yourself.
The old business saying "under promise and over deliver" applies perfectly to this situation. It's never smart to make promises that you may not be able to keep because it can quickly create rifts in client relationships and give your business a bad reputation. Even if a project seems relatively easy to complete, you should take into account the potential for complications. Sometimes it's easy to get lured into promises to acquire a big client or look like a hero, so it's important to think things through before making a commitment.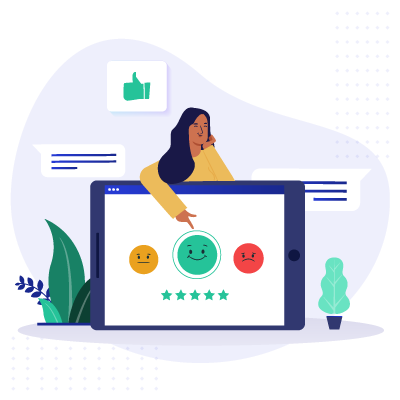 Expert Advice, Straight to Your Inbox
Gain confidence in your business future with our weekly simple solutions newsletter.
3. Explain potential obstacles.
Regardless of the project, there are often a few common issues that could occur along the way. When this is the case, you should tell the client about those obstacles beforehand rather than after the project has commenced. If a client knows what potential problems to expect, it should lessen the blow if they actually do happen. This should prevent any minor disputes from escalating.
4. Choose flexible deadlines.
One of the best ways to avoid issues and disputes it to use some wiggle room for project completion. Maybe the odds are good that you'll finish a task by Friday afternoon, but you're not entirely sure. In this case, telling your client that it will probably be done by Friday but Monday at the latest would give you some leeway. This should prevent client disappointment and reduce your stress level.
5. Maintain open communication.
When setting realistic expectations for clients, it's critical to keep them in the loop at all times. If you run into an issue that could delay a project, it's best to alert your client right away. Great account managers are able to communicate. Even though they may be agitated, it's better than telling them at the last minute and having a major fiasco on your hands. In case questions arise and you're not entirely sure about something, you should contact them and get clarification before proceeding any further. Open communication should improve your relationships with clients and keep everyone on the same page.
---
By following these guidelines, you and your clients can collaborate more efficiently with one another. It should reduce your stress and stop clients from making unreasonable demands. It should also minimize miscommunication and provide a better client experience. This often means a positive reputation within your industry and repeat sales.