5 Traits of a Good Account Manager
The following five traits encompass the skills, competencies, and behaviors you need to effectively manage both.
A good account manager is knowledgeable and understands the goals and priorities of the company. They embrace and display its core values. Also, the account manager knows the industry and the company's product or service. In addition, this person understands the competition, as well as their strengths, weakness, and vulnerabilities. They know how to successfully compete against others in the same market by articulating the unique value or distinguishing quality of the company's products or services.
2. Customer/relationship-oriented
A good account manager is also customer relations-oriented. Clients have to trust their account manager to have their best interests at heart. This is done by nurturing the relationships and going the extra mile to foster an environment that values clients. Being open and honest about the company's prices and business terms and being consistent over time are two key success factors. Trust will compel the clients to remain loyal to the company, even if competitors offer a better price or product.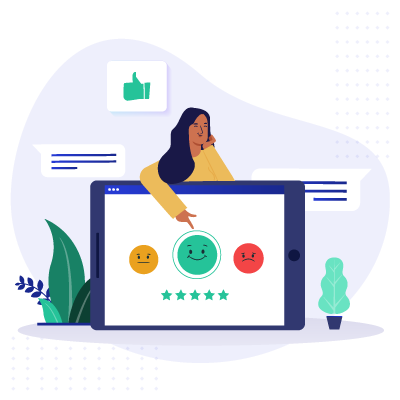 Expert Advice, Straight to Your Inbox
Gain confidence in your business future with our weekly simple solutions newsletter.
Excellent communication skills cannot be overemphasized in account management. Effective communication is crucial for making professional presentations to a group, establishing one-on-one rapport, writing detailed reports, and communicating via email and phone conversations. A good account manager clearly articulates the company's products or services and explains the advantages to clients in a way that is persuasive without being pushy.
Although a good account manager shouldn't be pushy, it's important to not lose sight of the company's goals and their role in generating results. By understanding client needs, building trust, and establishing a rapport, the account manager secures and maintains profitable accounts. In addition, this individual is organized enough to monitors sales activity and actively seeks ways to up-sell products and services. They also utilize a successful client retention strategy and generate referrals from existing clients.
5. Good Business judgment
A good account manager also has business insight. In the competitive marketplace, this individual is sensitive to industry shifts and business trends. They actively identify new areas of growth and pursue those opportunities. This individual objectively weighs the pros and cons, and balances data-driven decisions with experience and gut instinct to arrive at and execute the best decision.
---
Being a high performing account manager requires a combination of interpersonal and goal-oriented skills. Developing these five traits is essential to successfully securing, maintaining, and increasing client relationships that will achieve the organization's objectives.