How to Become an Organized Account Manager
To become an organized account manager, you have to juggle several things. Not only are you often responsible for everything from financials to placing orders, but you're also in charge of keeping your clients happy. This can entail everything from remembering their birthdays to knowing they don't like to be bothered with a call in the afternoons. And on the more technical side, it can involve remembering who you have upsold and who has opted out of receiving newsletters.
Staying organized with all of this information can be difficult, especially if you aren't naturally an organized person. But there are some steps you can take to help you become an organized account manager and keep your customers happy.
Whether you use an Outlook Contacts or a full-function customer relationship management (CRM) software package, the most important thing is to update it with every customer contact so you can track conversations, dates, and key details. When a customer calls, you should talk to them as if your last conversation was five minutes ago and having all the information you need at your fingertips can help.
Coordinate with key departments.
If you've promised a customer first look at new product releases, you'll need to coordinate with the marketing and operations departments to ensure the feasibility and management of this. By having a key champion in each department, you will be able to get things done efficiently without a lot of red tape.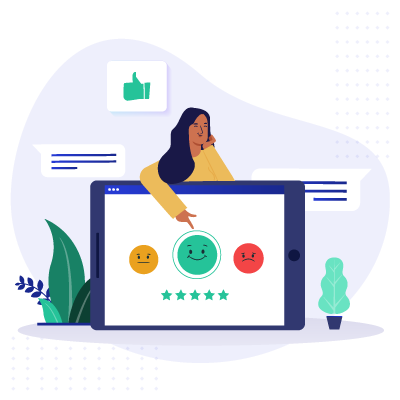 Expert Advice, Straight to Your Inbox
Gain confidence in your business future with our weekly simple solutions newsletter.
Identify key accounts carefully.
Even the best account managers with the best CRM software cannot do everything for every customer. Become an organized account manager by identifying key customers means you identify the customers who not only generate the highest sales, but also have the highest relationship potential. Relationship potential can be subjective, but try to be objective as possible. The CEO's golf buddy may qualify as a key customer only if he has the ability to bring more business to you.
Delegate account management responsibilities.
While it is tempting to personally handle all key customers, you can delegate important responsibilities to make sure nothing gets overlooked. Essential personnel who have proven themselves may be able to champion your key accounts more effectively than you can because of other obligations. Be sure to communicate your expectations on how to treat key customers. Delegate some of the lower-end customers also. This way, all personnel are given both rewarding relationships but also have to share some of the load of the rest of the customer database.
Benchmark the right data.
With a few key metrics to ensure success, organized account managers know how to keep their eye on the prize. Often, account managers unwittingly give key customer status to the customers who complain the most. While customer complaints are important to respond to, some key metrics can help you develop some basic tactics for dealing with customers who complain often, but don't necessary qualify for most favorable hand-holding status. Ensure you're measuring the right thing. For example, measuring profitability per customer may not be the best measurement if the customer is likely a one-time buyer with no hope for a long-term relationship. Instead, develop metrics to measure customer value over the long haul, both potential and past.
Account managers are typically people who value relationships, enjoy good conversation and spend time making connections. These traits do not necessarily have to compete with effective account management organization skills. By using the basic strategies, account managers can spend more time enjoying the relationship aspect of their job because they're so organized.