Benefits of Making the Move from Paper Accounting to Digital
Whether you're a financial manager or are responsible for basic bookkeeping duties for your business, consider making the move from paper to digital.
Keeping hard-copy records of financial reports and accounting activities can be tedious and you run the risk of having your books lost or stolen. Moving your accounting books to a digital format can help you keep your financial information organized and also help you retrieve important information with ease.
Here are some other key reasons to move from paper to digital.
Creating a Streamlined System
When your accounting books are only on paper, it can take hours to put together a report or retrieve very specific information about transactions or your financial history. Maintaining digital records helps you create a streamlined system in which everything is stored in a specific area and you have real-time access to current financial information you need. From tracking transactions to running cash flow reports, you'll be able to access critical financial data with a few clicks.
Improving Productivity and Speed
If you are hiring hourly staff to take care of bookkeeping duties or financial reporting, they may be spending much more time than necessary to manage basic accounting tasks. A digital format can boost productivity because the financial manager or accountant can input and extract data within a few minutes. With a digital format, less time is required to process every transaction, and the accounting department can produce reports within minutes. This may reduce your cost of employing a financial manager and improve productivity in the accounting department.
Even though you may have a filing system in place to store financial documents and sensitive information, there is always a risk those documents can be stolen, damaged, or lost. Transferring financial information to a digital format can protect sensitive information. As long as you are backing up information regularly and making sure digital information is stored on a secure server, you may have a better chance of reducing the risk of theft, damage, and loss.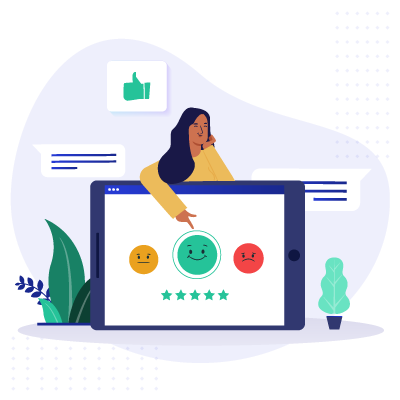 Expert Advice, Straight to Your Inbox
Gain confidence in your business future with our weekly simple solutions newsletter.
Improving Accessibility to Important Financial Information
Sometimes multiple departments need access to financial information. Your employees may need to submit expense reports and other information to the accounting department, or you may need teams to work on finance-related projects at any given time. Having the information available in a digital format on a secure server makes it more accessible. You can set up password-protected files and folders, and authorize access to specific users. If you only had a paper system in place, these individuals would need to spend a significant amount of time handling paperwork and communicating with several people just to get the information they need.
Providing Accurate Reports and Real-Time Data
One of the biggest benefits of moving your accounting books from paper to digital is that financial information can be reviewed, analyzed, and sorted easily to produce accurate reports. With paper-based accounting systems, it might take a bookkeeper an hour or more to create a cash flow statement using the most recent data available. In a digital format, the information is readily available to run all types of financial reports, and a financial manager could produce a cash flow statement within a few minutes. The ability to work with real-time financial data can be of great value for any business.
Making the switch from paper to digital may be a big project, but it offers a multitude of benefits for any business. Consider moving all financial information to a digital format to boost productivity, have access to accurate financial data, and increase security around confidential financial information.