How to Accurately Project Cost Estimates
Knowing how to project cost estimates is one of the most important parts of running a small business. Estimating costs involves effective management and an understanding of your budget and resources.
For example, you don't want to commit to a project or sign a lease before you know what machinery or equipment is involved. Here are four steps to take toward effective cost-estimating to help manage risk for your business.
1. Document everything and determine your purpose
According to the U.S. Government Accountability Office (GAO), keeping a detailed documentation that clearly outlines the estimate's purpose is one of the most vital parts of an accurate cost projection, "Comprehensive documentation during data collection greatly improves quality and reduces subsequent effort in developing and documenting the estimate."
You should supplement any historical data you gather with current return costs, new contracts, and updated vendor quotes. Keeping accurate documentation will help determine how expected funding will be spent on the project, save time from doing unnecessary research, and prove to be an invaluable source for future projects.
2. Make a list of your resources and the costs
This is one of the most common and intuitive techniques business owners use, and it is highly effective for projects of any size. First, take inventory of what you have, and then write down all the resources you will need, including labor or employees, equipment buying or leasing, outside services, and raw materials, and calculate the total estimated cost.
Typically, cost of labor is hourly as opposed to being based on the length or scale of the project. You can also ask for bids to perform the work, and be sure to compare prices for buying or leasing large pieces of machinery. For construction projects, you can often perform cost projection based on cost per unit, such as a cubic foot, work station, or square foot. Determine how large the building or space is for your building or renovating project, and then apply the dollar amount per unit to determine the total cost.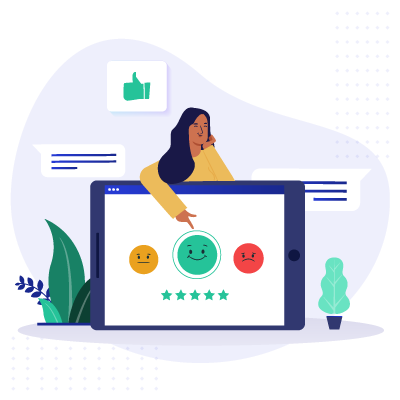 Expert Advice, Straight to Your Inbox
Gain confidence in your business future with our weekly simple solutions newsletter.
3. Look at your competitors
Empirical methods are great for business owners completing projects that are typical for your type of business or industry. This method usually involves buying software that gathers data and provides statistical information about similar projects.
It will also break down the cost when you apply your parameters to the program. Although this method involves deeper investigation than others and a small cost for the necessary software, knowledge of what your competitors are spending their funds on can give you an advantage.
4. Tracking costs will be vital for the future
In the same vein as data documentation and collection, keep track of vendor prices, costs of parts and labor, materials, and all other resources used, which can assist in a type of projection called historical costing. This allows you to perform cost estimates based on previous work. Local businesses that aren't competitors, but have completed similar projects, might also be able to assist with providing historical data. This method is one of the most accurate in cost projection and can easily be done by using the right project cost management tools.
There are many project cost management tools available (Business.org's recommendation for the best is HubSpot), but to determine what project cost management tool is right for you, you should weigh what you are looking for—whether an all-in-one solution or something to quickly layout the facts and figures.
Once you're able to accurately project cost estimates with a combination of these techniques, you'll be able to complete projects without going under or over your budget. This will help with risk assessment for your business and help you get the best value out of your project.
Do you know how much your small business computer should cost? Find out if a new computer will fit into your cost projections.