The Best Blog Hosting Sites for Business Owners
---
What are the top blog websites for business owners looking to make money off their content? Here's the scoop.
Last Updated: More than 6 months
We updated this piece for 2020, adding the most up-to-date prices for each provider on our list.
Whether you're a restaurant owner or a social media influencer, blogging can play an important role in how you build your online persona. Done right, blogging can even provide an extra source of revenue. So if blogging is part of your business strategy, it's vital to choose a blogging platform that can support your content needs.
When it comes to blogging, not every website builder is created equal. In fact, some (like Shopify and BigCommerce) focus primarily on e-commerce hosting, which means they often lack essential content features. Blogging site builders, on the other hand, give you the flexibility to make your blog interactive, engaging, and professional.
So what's the best website to host a blog on? Here are our top choices.
FYI
While there is a difference between website builders and web hosts, we're basically using the terms interchangeably in this piece. The reason? All the services we recommend include both building and hosting. That makes things easy.
Best blog hosting platforms of 2019
| | |
| --- | --- |
| Feature | Wix |
| Starting price* | $13/mo. |
| Blog | ✔ |
| SSL security certificates | ✔ |
| Mobile-responsive templates | ✔ |
| Discounts and coupons | ✔ |
| 24/7 customer support | ✘ |
| Themes | 500+ |
| Available apps | About 300 |
| Online store | ✔ |
| | View Plans |
Data effective 11/21/2019. At publishing time, pricing and features are current but are subject to change. Offers may not be available in all areas.
*With annual billing
Wix: Best overall blog host
What is Wix?

Wix
ix is our favorite blogging platform, thanks to its excellent design options and easy drag-and-drop editor.
In our opinion, Wix is the best website builder if you want to make a blog.
Wix offers highly professional templates and an easy-to-use interface that can help you get your website up and running fast. It also has plenty of plugins to help you customize your blog, and it includes cloud hosting services. So you get our number one choice for blog hosting plus our number one choice for website building. Sweet, right?
Note: Wix does have a free blogging option. With a free Wix plan, you can add 500MB's worth of blog posts, pictures, and more, and you can use the free version as long as you want.
All free blogging sites do have a downside, though. With a free Wix plan, you can't connect your own domain, which means you get a non-professional "[yourbusiness].wixsite.com" domain that potential readers may struggle to remember. And that 500MB of storage can fill up fast if you're regularly blogging for your business.
So on the whole, we'd recommend sticking with one of Wix's affordable paid plans.
Easy drag-and-drop website builder
Limitless customization options
Extensive app market
Negative customer reviews
No 24/7 customer support
Wix usability: 5/5
Wix is easily one of the best blog websites because of how easy it makes the building process. Unlike other website hosts, it allows you to see changes to your site in real time. And with Wix's drag-and-drop editor, bloggers can quickly arrange elements on their site to make it easy to read and accessible for users.
The blogging platform for Wix is also incredibly easy to use. We built an entire website on Wix and noticed that uploading blog posts on the platform was remarkably fast, thanks to the platform's control panel.
Wix design: 4/5
Design is yet another reason why Wix gets our pick for the best website to start a blog.
Put frankly, Wix delivers incredible design options and professional-looking themes that most blogging sites don't offer. And with the platform's drag-and-drop editor, you get tons of control over where everything goes on each page.
Finally, Wix offers mobile-responsive themes that look great whether your readers are visiting your site via their desktop computers or their phones. That makes your content more accessible to more people—always a plus when you rely on your blog for your income.
Wix customization: 5/5
One of the things we love about blog hosts with drag-and-drop editors is the high levels of customization you get. With Wix, bloggers can easily drag and drop new elements into their blog posts, rearrange content, and even completely restructure their pages with just a few clicks of their mouse.
What makes Wix stand out, though, is the fact that the platform lets you adjust practically every tiny detail about your site—right down to your character spacing. Giving bloggers the freedom and flexibility to customize every aspect of their blog is what makes Wix (in our opinion) the best place to blog.
Data effective 11/21/2019. At publishing time, pricing and features are current but are subject to change. Offers may not be available in all areas.
What do other business owners have to say about Wix?
"Wix is user-friendly and provides a lot of step-by-step guides on how to build a website. There are pre-made website templates and themes, which makes it easy to start off with a base example, then add and change other details with [Wix's] drag-and-drop options."
Squarespace: Best budget pick

Squarespace
Squarespace is a website builder that offers hosting services and a drag-and-drop editor. Its relatively low price makes it one of the top blogging sites for businesses on a budget.
If you're looking for the best budget option for creating a blog, Squarespace is the way to go.
Like many of the other blogging sites on our list, Squarespace uses a drag-and-drop editor, so it's easy to use and highly customizable. It also features user-friendly content management tools (like customizable sharing for each of your social media platforms), professional-looking templates, and cloud-based hosting services. It's enough to make any blogger swoon.
But our favorite thing about Squarespace is the number of integrated features it includes. Unlike other web hosts, Squarespace doesn't make you add plugins and apps to your site to get the features and design functions you want.
Ultimately, that saves you money since plugins often cost extra every month. So even though Squarespace doesn't have the lowest starting price, we think it offers the best value compared to the other blogging platforms on our list.
FYI: Squarespace does not currently offer a free blogging option—though you can always take advantage of the platform's free two-week trial period to see if it's right for you.
Easy-to-use platform
Beautiful web design for sites
Great functionality to support your store and blog
Bit of a learning curve
So-so search engine optimization (SEO)
Functionality sometimes hidden by tabs and sidebar menu
Squarespace usability: 4/5
Squarespace is one of the top blog websites in the world1—and for good reason.
With Squarespace, you don't have to add plugins to your domain to get the features you want. It's all built in. That makes it fairly easy to customize your template and build the blog you envisioned.
That said, Squarespace misses out on a perfect usability score because its drag-and-drop editor isn't quite as smooth as Wix's. Squarespace's interface also uses a lot of tabs, which can make it hard to find the features you're looking for (at least until you get used to it).
Squarespace design: 5/5
If you want a site that looks professional and modern, Squarespace is one of the best websites to host a blog.
Blogging sites with drag-and-drop editors (like Squarespace) make it easy to design a site that looks and feels right for your readers. The blog we created on Squarespace looked clean and professional—definitely something we wouldn't be ashamed to share with our users.
And while Squarespace doesn't offer hosts of templates to choose from (just 20 or so), the templates it does have are well-designed and mobile-responsive.
Squarespace customization: 5/5
Unlike the other blog hosts on our list, Squarespace doesn't really do plugins. On the surface, that may seem like Squarespace offers fewer customization options. But actually, that's why Squarespace is one of the best places to start a blog.
Instead of plugins, Squarespace has built-in blogging and e-commerce features. Some are hidden behind paywalls (i.e. upper-tier plans), but most of the features bloggers need are included in the most basic plans.
Having built-in customization tools means you can get exactly the look and feel you want for your site without having to pay extra, hunt down the right apps, or figure out how to use plugins that operate differently from the rest of your editor. That makes building your blog nice and easy.
Squarespace features and costs
| | | |
| --- | --- | --- |
| Feature | Personal | Business |
| Month-to-month cost | $16/mo. | $26/mo. |
| Monthly cost with annual plan | $12/mo. | $18/mo. |
| Storage | Unlimited | Unlimited |
| Contributors | 2 | Unlimited |
| Premium blocks and integrations | ✘ | ✔ |
| Professional email from Google* | ✘ | ✔ |
| Promotional pop-ups | ✘ | ✔ |
| Announcement bar | ✘ | ✔ |
| Mobile information bar | ✘ | ✔ |
| CSS and Javascript customizations | ✘ | ✔ |
| Online store | ✘ | ✔ |
Data effective 11/21/2019. At publishing time, pricing and features are current but are subject to change. Offers may not be available in all areas.
*With purchase of an annual plan
What do other business owners have to say about Squarespace?
"For someone who is new to web building, [Squarespace] is the way to go. The themes look great, and having used Wix in the past, I feel Squarespace really beat them when it came to style and looks."
WordPress.com: Best for advanced customization

WordPress
What is WordPress.com?
WordPress.com is a comprehensive website builder that offers free hosting—unlike WordPress.org, an open-source software for websites that already have hosting.
WordPress is considered by many to be the best place to start a blog. It offers tons of customization options, plugins, and tools, and its community support features are second to none.
However, it doesn't quite top our list because it can be expensive and difficult to use. WordPress is fairly limited without plugins, which you can't add to your site unless you sign up for the most expensive plan. And even after you find (and pay for) the right plugins, you may still have to edit the code on your site to take full advantage of WordPress's customization options.
Another drawback to WordPress is its hosting. Like other providers on our list, WordPress hosting services are included with your plan. But unlike our other top blog websites, WordPress offers shared hosting (more on that later). That means you're likely to experience lower uptimes and slower site speeds.
As for free blogging, WordPress.com does offer a free website builder plan. However, bloggers should take care, as the free version of the platform doesn't allow you to use a unique domain and tags your site with WordPress ads. So unless your blog is all about promoting WordPress, it probably won't be the right fit for your business.
Want to know more about WordPress.org?
While WordPress.com includes web hosting, WordPress.org users need to find their own web hosting providers. To get more info about WordPress.org, check out our guide to WordPress.com vs. WordPress.org or read our quick breakdown of WordPress.org below.
Build your custom site today
Customize your website with an easy-to-use site builder that'll make your brand look professional and polished in no time. Start Building
Near-infinite customization options
Thousands of available plugins and themes
Great reputation and user reviews
Steep learning curve
Plugins and full SEO features limited to top-tier plan
Extensive customization required for best results
WordPress usability: 2/5
Despite its reputation as the best place to blog, we found WordPress difficult to use.
For starters, we had some trouble navigating our WordPress site. WordPress organizes its interface with blogging features front and center. That's great once you get your site set up, but it's awful when you're trying to build and customize your home page. And the menus aren't named and structured in a way that makes it easy to find the tools you need.
What's more, WordPress relies heavily on plugins, which are often developed by third parties. That means they may use completely different controls, and you'll have to learn how each plugin works on your site. Who's got the time?
WordPress design: 3/5
Look, some of the best-looking sites on the internet have used WordPress to create their blogs. But ultimately, we gave WordPress a so-so design rating because it's a lot harder for a typical business owner to get a professional-looking site using WordPress.
Free WordPress themes are pretty generic. In fact, once you've seen a few free WordPress themes, you could probably spot them from a mile away. That's fine for a lot of bloggers, but if you want your blog to stand out from the crowd, you've got to be willing to invest in a premium theme.
The good news? WordPress is much more widely used than other hosts, so there's a wealth of premium themes and other resources at your fingertips. But again, first-time WordPress users may face an uphill battle just trying to figure out how to use those resources.
WordPress customization: 5/5
If there's one thing you get a lot of with WordPress, it's customization options. The trick is, you have to sign up for the most expensive plan, download plugins, and know at least a little about coding to make the most out of those options.
Now, we acknowledge that not every blogger needs a tricked out site with a merch store, a newsletter sign-up form, and two different RSS feeds (the coded version of your blog that can be embedded on other sites). And if you're keeping it simple with your site, WordPress may very well be the best website to make your blog.
But if you're new to website building or don't have time to customize every tiny detail of your site, WordPress is probably not the right blogging platform for you.
WordPress features, plans, and prices
| | | | |
| --- | --- | --- | --- |
| Feature | Personal | Premium | Business |
| Monthly cost with annual plan | $4/mo. | $8/mo. | $25/mo. |
| Storage | 6GB | 13GB | Unlimited |
| Design customization | Basic | Advanced | Advanced |
| VideoPress support | ✘ | ✔ | ✔ |
| Site monetization | ✘ | ✔ | ✔ |
| Third-party themes | ✘ | ✘ | ✔ |
| No WordPress.com branding | ✘ | ✘ | ✔ |
| Plugin installation | ✘ | ✘ | ✔ |
| Search engine optimization (SEO) tools | ✘ | ✘ | ✔ |
| Google Analytics integration | ✘ | ✘ | ✔ |
| Live courses | ✘ | ✘ | ✔ |
| Online store | ✘ | ✘ | ✔ |
Data effective 11/21/2019. At publishing time, pricing and features are current but are subject to change. Offers may not be available in all areas.
What do other business owners have to say about WordPress?
"Even though I had experience with basic coding, I still needed to learn how to install WordPress on my domain and use the plugins. YouTube is your friend. I mean, there's even step-by-step guides on using themes and so forth."
Weebly: Best for no-frills blogging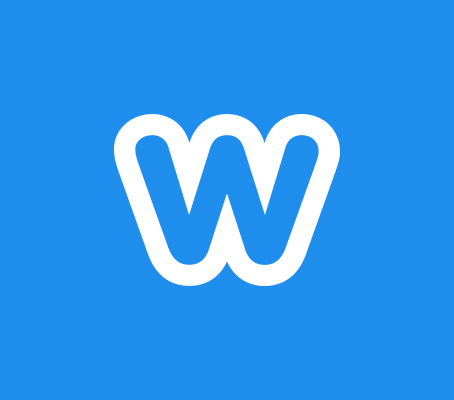 Weebly
What is Weebly?
Weebly is another drag-and-drop website builder. In addition to an easy-to-use interface, the service offers free cloud-based hosting services.
Is Weebly the best website to start a blog? Quite frankly, no. Hosts like Wix and Squarespace tend to offer better blogging platforms with more modern-looking site design.
Weebly sites remind us a lot of the blogging sites from the early 2000s. They feature a list-style format (as opposed to a grid of articles), and they all have a right-aligned content navigation sidebar, complete with article categories, author bios, and social media links.
Now, we have noticed businesses that spring for a premium template can sometimes avoid this somewhat clunky style. But if you're working with a low site-building budget, Weebly may not produce the best-designed blog for your money.
Then again, Weebly does offer other benefits (like a great, user-friendly interface and free cloud hosting). They may make the service worth it if you don't need a fancy blog or think your readers would prefer a familiar, old-school format.
PS: Weebly does offer a free website builder plan. However, the free Weebly plan doesn't include a unique domain, and it slaps Square ads on your site (because Square owns Weebly now). You're also limited to just 500MB of storage.
Professional-looking templates
Easy-to-use Weebly dashboard
Good e-commerce features
Extra costs for most e-commerce options
Amateur-looking blogs (without extra apps)
Fewer customer service options
Weebly usability: 4/5
When it came to usability, Weebly was certainly one of the best blog websites we tried.
Weebly's interface is pretty great, if we're being honest. Unlike other hosting services, Weebly provides menus that are easy to navigate, and all the site-editing tools you need are in one place. That means you don't have to go hunting through tabs or submenus to find the right tool for the edits you want to make.
That already gives it an edge over other blogging sites. But on top of that, we found the blogging platform itself to be very easy to use. In fact, we were able to put up three different blog posts in about five minutes—not too shabby.
Weebly design: 3/5
For the most part, we liked the design of the different Weebly templates we tried. But we ended up giving the service a three out of five for its design—mostly because of its clunky blog templates.
As we said before, Weebly features an older style of blog, which includes a right-aligned navigation sidebar that reminds us a bit of our high school MySpace days. Other hosts give bloggers more modern designs and more options for customizing blog layouts.
Now, to be fair, you can give your Weebly blog a more updated look with premium themes and plugins, but they can cost anywhere from $20 to thousands of dollars. So unless you have the extra budget to afford those themes and plugins, we'd say Weebly may not be the best website to create your blog.
Weebly customization: 4/5
Weebly offers a decent amount of customization on pretty much every aspect of your domain besides the blogging platform.
You can customize the font colors, background colors, and line spacing of virtually every tiny part of your site. And the drag-and-drop editor makes it easy to personalize your template and make your site your own. You can even drag and drop content blocks on your online store and create your business's version of Target.com (complete with sliding featured product reels, huge promotional images, deal banners, and more). That's a feature most other hosting services don't offer.
Unfortunately, the only way to customize the layout of your blog is to get a premium template. Bummer.
What costs and features do you get with Weebly plans?
| | | | | |
| --- | --- | --- | --- | --- |
| Feature | Free | Personal | Professional | Performance |
| Month-to-month cost | $0/mo. | $9/mo. | $16/mo. | $29/mo. |
| Monthly cost with annual plan | $0/mo. | $6/mo. | $12/mo. | $26/mo. |
| Storage | 500MB | 500MB | Unlimited | Unlimited |
| Advanced site stats | ✔ | ✔ | ✔ | ✔ |
| Online store | ✔ | ✔ | ✔ | ✔ |
| Free domain for 1 year* | ✘ | ✘ | ✔ | ✔ |
| No Square ads | ✘ | ✘ | ✔ | ✔ |
Data effective 11/21/2019. At publishing time, pricing and features are current but are subject to change. Offers may not be available in all areas.
*With purchase of an annual plan
What do other business owners have to say about Weebly?
"Weebly was very easy to pick up and edit daily at the lowest cost."
What free blog hosting options are available?
If you absolutely can't afford the monthly fees associated with a quality website builder, here are our picks for the best free blog hosting sites. Just keep in mind that none of these options include a unique domain—at least not for free.
WordPress.org
WordPress.org is our top recommendation for free blogging.
WordPress is so widely used that it's easy to find plugins, tutorials, and other resources to help you improve your blog. What's more, you get all the same customization options and the blog-centric interface you get with WordPress.com.
Keep in mind, though, that WordPress.org is a self-hosted blog platform. So even though the WordPress.org platform is free, you still have to pay for your hosting through another provider. Fortunately, there are plenty of WordPress hosting services out there that charge just a few dollars a month.
Psst
Not sure where to get your domain? Not to worry—we've got you covered with our guide to the best domain registrars.
Blogger
We've given Blogger a hard time on some of our other articles, mostly because the layout for most Blogger sites reminds us a lot of our high school and college days.
But all joking aside, Blogger still remains one of the best free blog hosting sites on the web.
Blogger delivers a lot of features (like Google Ads and Google Analytics) that other free blogging sites don't. And if you want to up your credibility, you can upgrade from a "[yourbusiness].blogspot.com" address to a custom domain for just a few dollars per month (which we recommend all businesses do).
Medium
As far as free blogging platforms go, you could do a lot worse than Medium.
Medium basically acts like a publication, rather than just a free web hosting provider for blogs. That gives you access to a wider audience, which makes it easier for your posts to "go viral."
Medium gives you access to a wider audience, but makes it harder to monetize your posts.
However, it also makes it harder to monetize your posts. With Medium, you don't get any revenue for Google ads on your posts (though Medium will pay you to allow promoted stories to appear on your articles). And because of its journalistic style, readers may not click on affiliate links in your work.
Tumblr
Imagine if Blogger and Facebook had a baby. The result would probably look a lot like Tumblr.
Unlike other free blogging sites, Tumblr is essentially a social media platform. It automatically connects content creators by building each user a feed of curated content from other Tumblr users, which means increased viewership for your blog. However, Tumblr accounts automatically have a "[yourbusiness].tumblr.com" site address, which may cut into your business's overall credibility.
But then again, a lot of younger readers love Tumblr and may appreciate a business that produces high-quality content that they can easily engage with on a social media platform they use regularly. In that case, paying for web hosting companies might be a complete waste. So you do you.
What's the difference between a blog builder and a blog host?
Blog builders are the tools you use to build your site and make it look the way you want. Blog hosts, on the other hand, are the services you use to store the data for your site.
Both blog builders and blog hosts are necessary to get your blog up and running, so it's easy to confuse the two. That's why we think the services listed above are the best web hosting solutions for blogs: they offer packages that include both hosting and building so you don't have to juggle two different services.
What are the types of blog hosts?
Want to keep your web hosting and website builder separate? Here's what bloggers need to know about the types of web hosting for blogs.
Self-hosted blogs
"Self-hosted" is a term you may hear frequently when setting up a blog, thanks to blogging sites like WordPress.org (not WordPress.com). Basically, it means that the platform you're using doesn't offer hosting, so you have to find a separate hosting company on your own.
Self-hosted blog platforms make you find a separate hosting company on your own.
On the plus side, that gives you the flexibility to choose a domain name you like, then use any website builder you want. So even if you start with a self-hosted blogging platform like WordPress.org, you can easily switch to Wix later without giving up your domain.
Shared hosting
Web hosting providers are basically online landlords—each one owns and rents out different types of spaces where your website can live.
Shared hosting is basically the equivalent of renting an apartment. Shared hosting plans give bloggers space on a server that also houses data for other sites. Like apartments, shared hosting plans generally offer smaller amounts of storage, and you may have to deal with other sites hogging bandwidth.
But shared hosting is often the cheapest solution, and you get some nice amenities (like a control panel for easy management of your site hosting).
VPS hosting
If shared hosting is equivalent to renting an apartment, VPS hosting is the web's version of a townhome community.
If shared hosting is like renting an apartment, VPS hosting is a townhome community.
With VPS hosting packages, you get shared server space with multiple sites on a single server, but each site uses a separate operating system. That basically allows hosts to offer the same benefits as dedicated hosting (i.e. privacy, security, and customization) for a lower price.
The downside? Your VPS hosting company may cost more than other options, and you still might have to deal with occasional bandwidth issues.
Dedicated hosting
Have you ever moved from a crowded apartment building to your own single-family home with a yard? That's basically the difference between shared hosting and dedicated hosting.
Dedicated hosting means your website gets a whole server to itself. With dedicated hosting, you never have to worry about other server tenants blocking traffic or hogging bandwidth. You get high performance and greater security.
However, like renting a house, renting a dedicated server is expensive. So unless your blog gets thousands of views per day, you're probably better off going with another type of web hosting.
Cloud hosting
Finally, there's the Airbnb of web hosting.
With cloud hosting, your website doesn't live in one place—it lives on multiple servers that all communicate with each other and act as a single system. That means if one server fails, the other servers in the network can step up and compensate.
Translation: cloud hosting gives your site high uptime, so your readers will rarely have trouble loading your blog.
Cloud hosting also provides faster speeds, better security than shared hosting services, and the ability to upgrade to more space at any time. Plus, it's relatively cheap, which is why it's generally considered the best web hosting option for blogs and e-commerce web hosting.
Advice from other business owners about using web hosting services
"Find web hosting services with great customer service. I've gotten stuck changing stuff on the weekend, and our web host's team would respond even though they were not in the office."
While blogging platforms like WordPress.org, Blogger, Medium, and Tumblr offer free web hosting for your content, they do come with significant drawbacks (like not having total control over your content, monetization, or site address). Plus, some free blogging options require you to find separate web hosting companies, so they're not actually free. We're looking at you, WordPress.org.
That's why we think the best blog hosting sites for most businesses are Wix, Squarespace, WordPress.com, and Weebly. All four make it easy to build an entire website devoted to your business—whether that business is a blog or an e-commerce shop.
Looking for a blogging platform that supports e-commerce hosting too? If so, be sure to check out our guide to building a business website and our list of the top plugins for businesses.
Disclaimer
At Business.org, our research is meant to offer general product and service recommendations. We don't guarantee that our suggestions will work best for each individual or business, so consider your unique needs when choosing products and services.