The 12 Best VPS Hosting Services in 2020
---
Is it time for your small business to upgrade to a virtual private server? Business.org reviews 12 of the best VPS web hosting services that could maximize your website performance.
Last Updated: More than 6 months
We recently removed iPage from our list of the best VPS hosting providers. The company has changed enough recently that it's no longer up to snuff, so we changed our rankings to match.
More than 6 months
Most of our top picks' pricing has stayed the same over the last year, but a handful made some noteworthy changes. In particular, Liquid Web dropped its prices quite a bit and increased its storage from 5TB to 10TB for all of its plans. In contrast, GoDaddy upped their prices by about $10 per plan.
Compromise—it's one of the most important words in the business world. Your startup may be growing, but you're still in no position to move into a larger office, so you might compromise by knocking down a wall or two and maximizing your space. You could also ask Tyler to haul his air-hockey table back home; your call.
A VPS (virtual private server) is a web hosting compromise: it's faster, more functional, and more easily scalable to handle increased traffic than a shared server—but it's also more expensive. Still, a VPS typically costs half as much as a dedicated server, the gold standard for big-biz sites. If your small business is at the in-between junction of traffic versus income, a VPS could be a painless, simple solution.
The "virtual" in VPS means that your account is assigned an isolated partition within a dedicated server, with a set amount of resources made exclusively available to you. VPS allows more user control than a shared server, as well as better security and no impaired site performance from bandwidth-sucking server neighbors. It's as close to dedicated-server performance as you can get without canceling Pizza Friday.
Business.org reviewed 12 VPS hosting providers to determine the best value for a small enterprise.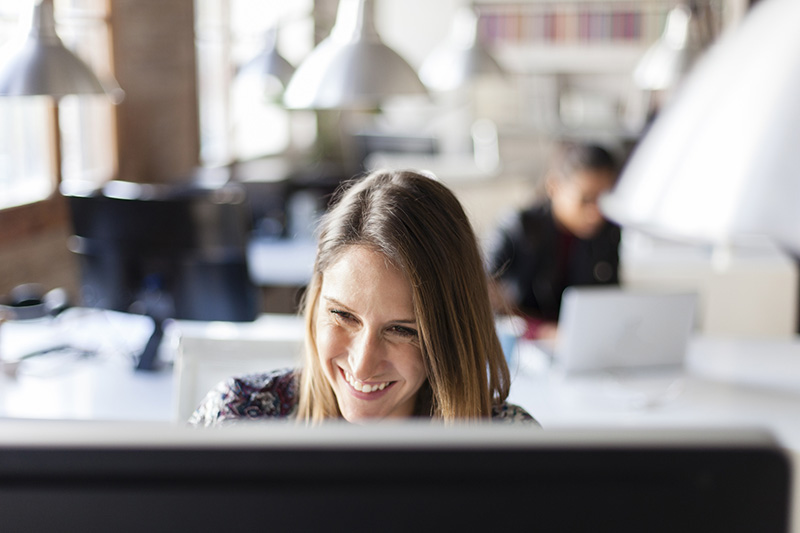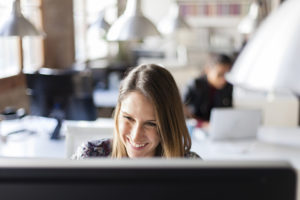 The best VPS hosting services for small business
Data effective 11/17/2019. At publishing time, pricing and features are current but are subject to change.

Though you'll sometimes see VPS hosting and cloud hosting advertised as if they're the same platform, they're not. A VPS can be hosted on either a physical dedicated server or across a network of servers operating as a cloud system.
Physical server plans tend to be of the host-managed and -maintained variety, while cloud servers offer more user control. The VPS hosting providers we've reviewed here utilize both platforms, and each has its own advantages—but keep in mind that a VPS is still as much a shared service as it is a dedicated one, so there will be some limitations in exchange for lower monthly operating costs.
Inexpensive plans
Domain services
California-based Namecheap is a domain registrar that also offers a full range of web hosting services that, true to the title, are relatively inexpensive. If you're establishing a new website or moving an existing one from another hosting service, Namecheap can facilitate the logistics of domain migration, email hosting, and site building. In fact, we crowned Namecheap our best overall domain registrar in another Business.org review.
Also, when it comes to web hosting, Namecheap impresses, at least with its upper-tier plans. The company offers only two VPS hosting packages, but they're both powerful, feature-loaded, and—best of all—not tied to annual contracts (Namecheap's plans are billed month to month).
Both plans, VPS Pulsar and VPS Quasar, guarantee 99.9% uptime, RAID (redundant array of independent disks) storage protection, and easy scalability.
On the downside, Namecheap's add-ons (like the cPanel management dashboard, extra dedicated IP addresses, and e-commerce tools) can add up, taking a bite out of those initial savings.
Namecheap VPS hosting plans
Data effective 11/17/2019. At publishing time, pricing and features are current but are subject to change.

Fast, solid plans
Easy use and navigation
Limited free tools
Three-year contract
Taking the opposite route of Namecheap, Utah's Bluehost is a robust web hosting service that's gotten into the domain-registration game to become a one-stop shop for getting sites online. Bluehost does both well while keeping things simple and (mostly) cheap; even a web novice who's baffled by email could have a site up and functioning within hours through Bluehost. We've reviewed the company's entire service scope in depth here at Business.org, and we like it.
Bluehost is an industry leader in WordPress hosting, and the company's best WP plans run on its VPS servers. Bluehost offers three VPS plans: Standard, Enhanced, and Ultimate. Each includes no bandwidth caps, a 30-day money-back guarantee, 24/7/365 support, and multiple features that other web hosting companies usually charge extra for.
However, you'll need to lock in Bluehost's inexpensive VPS prices with a three-year contract, and the included website-building tools aren't really all that (you can pay extra for access to better builders as well as more functional e-commerce tools).
Bluehost VPS hosting plans
Data effective 11/17/2019. At publishing time, pricing and features are current but are subject to change.

Build your custom site today
Customize your website with an easy-to-use site builder that'll make your brand look professional and polished in no time. Start Building
Solid performance
Plenty of included features
Monthly bandwidth caps
Doubled renewal prices
California web hosting company JustHost isn't as well-known as other entities on this list, and a first glance at its gimmicked-up website might lead you to believe you're being sold a used car. But under the hood, JustHost offers some attractive hosting plans—cloud-based VPS and dedicated options only—at decent prices, with plenty of useful features thrown in for free.
What JustHost's four VPS plans—Standard, Enhanced, Premium, and Ultimate—lack in titling imagination, they make up for in performance and included features. Some prefer cloud-based hosting over standard dedicated as it spreads the workload over multiple servers, increasing speed, security, and redundancies, and it can be scaled up more quickly in reaction to traffic spikes.
JustHost also includes an enhanced cPanel control dashboard for multi-account management and root access, as well as 24/7/365 support via phone, chat, tickets, and an online knowledge base. Long-term contracts aren't required, but they are available—they're worth looking into, as JustHost's introductory prices nearly double upon renewal.
JustHost VPS hosting plans
Data effective 11/17/2019. At publishing time, pricing and features are current but are subject to change.

Low-priced plans
Unlimited bandwidth
No cPanel dashboard
No Windows servers
Founded in ye olden days of the internet (1997), California's DreamHost is one of the largest web hosting services online today, hosting 1.5 million sites for over 400,000 clients. Like Bluehost and JustHost, DreamHost is currently owned by the Endurance International Group, an even bigger internet goliath, which is good for deep resources and cross-functional connections but potentially off-putting for those with an aversion to dealing with massive corporations. So, now you know.
That said, DreamHost's full range of hosting platforms offer features galore for the more web-experienced while still providing hand-holding support for newbies. In particular, the company's fully managed VPS plans promise a lot of power for a small payout, with unlimited bandwidth and unlimited hosted domains across the board.
For developers who'd like root access control, DreamHost offers an unmanaged, cloud-based version of its VPS service. Like most other web-hosting services reviewed here, DreamHost also provides 24/7/365 support, domain-registration services, and email and custom site-building solutions.
DreamHost VPS hosting plans
Data effective 11/17/2019. At publishing time, pricing and features are current but are subject to change.

Premium packages
Complete range of features
High prices
Complex interface
Michigan-based Liquid Web has been in the hosting business for over 20 years, providing server service for the likes of Home Depot, National Geographic, and Porsche. If you're a small company with minimal online needs and even more minimal site experience, Liquid Web probably isn't for you. This is a hosting service for operations with heavier-than-a-hundred-hippos traffic, demanding developers, and the capital to afford it—Liquid Web isn't cheap, and it's not exactly an entry-level utility.
We've mentioned that other VPS hosts include a decent array of features; Liquid Web has all of the features. The company's fully managed, cloud-based VPS plans are, as alluded to, more expensive than most, ranging from $59 to $189 a month, but they still offer most of the functionality and stability of Liquid Web's twice-as-pricey dedicated cloud plans. Liquid Web is a premium service, a Mercedes-Benz among the Hondas and Chevys of web hosting: if your business has formidable online demands and the cash to cover it, these VPS plans are unequivocally solid.
Liquid Web VPS hosting plans
Data effective 11/17/2019. At publishing time, pricing and features are current but are subject to change.

When to consider switching to a VPS hosting solution
VPS hosting is a big step up from shared hosting, in both functionality and cost, but it's still not as intimidating a commitment as dedicated hosting. You should weigh the ROI on VPS when you face these situations:
Your enterprise has passed the threshold of brand-new to established brand.
You'd like total control over every facet of your site.
You want heightened levels of security and support.
Your small business is on the verge of becoming medium-sized.
Your business has aspirations to grow even more, and quickly.
Your site is experiencing significant traffic, which requires more bandwidth and storage space.
Your bottom line can handle the extra expense.
8 more VPS web hosting companies researched by Business.org
Data effective 11/17/2019. At publishing time, pricing and features are current but are subject to change.

The takeaway
Namecheap's plans would accommodate newbies nicely, while Bluehost's VPS offerings are agile and quickly expandable. Those curious about cloud VPS hosting solutions should definitely check out JustHost, while DreamHost's plans are attractively inexpensive, and Liquid Web is for the truly web-committed.
VPS web hosting represents the best of both worlds, an affordable middle ground between the lower costs of shared hosting and the traffic-handling capabilities of dedicated hosting. But even though most VPS services offer comforting promises of ease and support, this tier of hosting requires a little more knowledge and attention than simply throwing up a static site with a basic menu and a contact box; VPS offers a level of control you'll want to take advantage of, especially since you'll be paying more for it.
Want to learn more about website hosting? Check out our article on how to host a website.
Disclaimer
At Business.org, our research is meant to offer general product and service recommendations. We don't guarantee that our suggestions will work best for each individual or business, so consider your unique needs when choosing products and services.