GoDaddy Hosting Review 2023
GoDaddy's new brand overhaul positions the company as the go-to host for small businesses.
Data effective 12/14/22. At publishing time, pricing and features are current but are subject to change. Offers may not be available in all areas.
*Annual price: $8.99 when you renew
Bottom line: Although the company has been in business since 2005, a recent rebrand has made GoDaddy a champion for small businesses and solopreneurs. It has improved its web hosting services and incorporated a suite of other useful tools—from domain name registration to its own site builder. GoDaddy has become a one-stop shop.
Comparing GoDaddy web hosting plans per type
Data effective 12/14/22. At publishing time, pricing and features are current but are subject to change. Offers may not be available in all areas.
GoDaddy is the best all-in-one host for small-business owners
GoDaddy offers 20 different hosting plans to choose from. But don't let that number intimidate you since you're sure to find a best-fit plan for your business.
On top of its high-performance hosting and website tools, GoDaddy hosting offers other perks to help your business grow. Small businesses like interior designers, coffee shop and bakery owners, and contractors will find useful tools like toll-free business phone numbers.
Those running online businesses will find this host equally valuable. Whether you're running an ecommerce store, a small personal blog, or an online finance magazine, you're bound to find the perfect plan for your needs.
With GoDaddy, you can accomplish everything below in one place:
Choose a domain name for your new site
Sign up for cheap hosting
Get your books in order
Get a business phone number
Find help with digital marketing
With the sheer number of versatile hosting plans and add-on features, it's no wonder GoDaddy is experiencing such fast growth.
However, when you sign up for GoDaddy, you must be ready for upsells. At almost every turn there's another service or feature you can buy for an added fee. Some users might find this valuable, while others may prefer to be left alone.
What is GoDaddy?
GoDaddy, known initially as the go-to domain registrar, has quickly become the go-to host for small-business owners, whether they're running a business online or need a website for their brick-and-mortar company.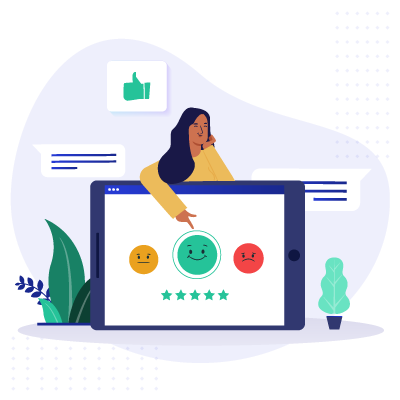 Expert Advice, Straight to Your Inbox
Gain confidence in your business future with our weekly simple solutions newsletter.
Cheap starter rate
Ability to scale your site
Plan storage limits
Shared server space
GoDaddy's most basic plans are its shared hosting plans. This will be the most likely starting point for the majority of website builders, including tiny ecommerce sites, mommy blogs, and even small agency sites that have only a few simple pages explaining their services.
When you sign up for shared hosting, you're splitting server space with potentially hundreds of other websites. This allows hosting companies to keep costs low and divvy up the price of the server. So yes, you'll be getting the cheapest price possible. But with shared hosting the security risks to your site are much higher, and you can run into account limits like site storage space and supported bandwidth pretty quick. If your site is growing in both size and traffic, then you won't make it very far on a shared plan.
With every plan, you'll also get access to 24/7/365 customer service and breakneck loading speeds. The higher-level shared plans will give you access to support for unlimited websites, along with higher server storage and performance.
The lowest-level plan is the Economy plan, which gives you support for one website, 100GB of storage, a free domain (for the length of your plan), and free business email for one year. But even though the Economy plan is the cheapest option, go with the Deluxe Shared plan if you need unlimited bandwidth, storage, and websites. If you anticipate another project growing into its own website, you'll be glad you can host another domain on the Deluxe Shared plan.
The two higher-level shared plans are the Ultimate and Maximum plans. The Ultimate plan is still a solid deal: for $5 more per month you get twice the processing power and memory—so your site will load even faster, and you can support higher volumes of traffic. The highest-level shared plan, Maximum, includes all the perks from the lower plans, plus twice the traffic limit. So if you're not ready to give up shared hosting, but your traffic levels continue to grow, this plan might be a good fit.
You'll also notice that all plans come equipped with a 99.9% uptime guarantee. Uptime refers to the amount of time your site stays online and can be accessed. So an uptime of 99.9% means that your site can be offline for roughly 45 minutes every month. If your site's downtime exceeds this limit, then you'll be compensated per the uptime guarantee.
| | | | |
| --- | --- | --- | --- |
| Plan name | Starting price | Standout feature | Learn more |
| Economy | $5.99/mo. | Unmetered bandwidth | View Plans |
| Deluxe | $7.99/mo. | Multiple domain support | View Plans |
| Ultimate | $12.99/mo. | 2x site memory and power | View Plans |
| Maximum | $19.99/mo. | 2x site memory and power | View Plans |
Data effective 12/14/22. At publishing time, pricing and features are current but are subject to change. Offers may not be available in all areas.
*Annual pricing, increases upon renewal
Lightning fast performance
Cheap monthly prices
Free access to premium plugins
SSL only on higher-level plans
WordPress is an incredibly popular content management system (CMS). Its widespread adoption is due to its ease of use, its massive support community, and its ability to build almost any site imaginable. For example, there's a free plugin library that can help you quickly add almost any kind of feature you desire.
So if you run a WordPress site and you've outgrown the basic shared hosting plan—first, congratulations! Second, it's probably time to upgrade to WordPress hosting.
With a WordPress hosting plan, you'll not only have support for growing levels of traffic, but you'll get an optimized hosting environment that'll help you achieve faster loading speeds. That's because your hosting server will have custom hardware and software to help you get the most out of WordPress. So you're protected against WordPress-specific security risks, and you can handle traffic spikes from a viral article.
Plus, with automatic updates, you'll never have to worry about your WordPress core (software) being out of date and open to security risks.
With the Ultimate and Pro5+ plans, you'll get a free SSL certificate. SSL stands for Secure Socket Layer—having this installed on your site will secure any data that's sent from your website to your server. It's a way to make your website more secure, and it's a requirement for certain kinds of sites like ecommerce stores.
If you're still struggling to choose the right WordPress hosting plan, focus on your monthly volume of traffic.
| | | | |
| --- | --- | --- | --- |
| Plan name | Starting price* | Traffic (per mo.) | Learn more |
| Basic | $8.99/mo. | Up to 25k visits | View Plans |
| Deluxe | $11.99/mo. | Up to 100k visits | View Plans |
| Ultimate | $18.99/mo. | Unlimited | View Plans |
| Ecommerce | $20.99/mo. | Unlimited | View Plans |
Data effective 12/14/22. At publishing time, pricing and features are current but are subject to change. Offers may not be available in all areas.
*Regular price: not reflective of temporary promotions. Requires annual plan.
Great for photography blogs, high traffic e-commerce sites, and more
Fast, reliable, and secure
Sometimes expensive
If you've outgrown a shared hosting plan but have unique website needs, where do you go next? Here's where GoDaddy stands out from the pack.
GoDaddy's answer is its Business hosting plans—they refer to it as Web Hosting Plus. Each of the four plans caters to a different kind of business owner.
For example, if you run multiple websites and only want support for growing traffic levels and site size, then go with the Launch plan.
If you're running a high traffic website using a CMS like WordPress, Joomla, or Drupal, then go with the Enhance plan—here you'll get more storage, RAM, and CPU power.
If you run a high-traffic ecommerce shop, then the Grow plan will be a great fit. You'll get even higher levels of RAM, CPU, and server storage, so you'll be able to support super high traffic levels—like thousands of shoppers using your site during a big sale.
The final Expand plan is great for high-traffic sites with a lot of media-rich content—think large photography blogs or video sites. Media files need more server resources to function properly, and this plan has the best resources of all.
If you can relate to any of those scenarios, then welcome to Business hosting.
Each plan utilizes Virtual Private Servers (VPS), so you'll have full access to server resources and bandwidth. This means that your site will be incredibly fast, and if you run up against the limits of your plan, then scaling up is easy. Just log in to your hosting dashboard, click a button, and your site will be upgraded. Almost like magic.
You'll learn more about what VPS hosting is all about below. The Business plans shown here (called Web Hosting Plus plans) are like standard VPS hosting, but with a twist: they remove all of the technical barriers to running a VPS server. You get the technology but without the hassle of actually having to set up your own server, install the operating system, patch security holes, or run updates.
| | | | | |
| --- | --- | --- | --- | --- |
| Plan name | Starting price (mo.)* | Uptime | Best for | Learn more |
| Launch | $19.99 | 99.9% | Multiple websites | View Plans |
| Enhance | $34.99 | 99.9% | High-traffic Joomla, Drupal, and WordPress sites | View Plans |
| Grow | $44.99 | 99.9% | Advanced e-commerce sites | View Plans |
| Expand | $59.99 | 99.9% | High-traffic media sites (photography and videography) | View Plans |
Data effective 12/14/22. At publishing time, pricing and features are current but are subject to change. Offers may not be available in all areas.
*Starting prices require a two-year subscription.
Highly customizable
Supportive resources for growing websites
Incredibly reliable
Difficult to manage
Expensive to renew plans
VPS hosting can support high-traffic websites, ecommerce stores, websites with specific hosting requirements, and sites with variable traffic. New website owners won't have much need for this style of hosting, but if your site is growing the right way, then this might be your future.
With VPS hosting, you have a single physical server that's split into multiple virtual dedicated servers. Think of it like an apartment building. You share the same physical structure with other tenants, but each apartment is completely isolated from all the others—just as your VPS server is completely isolated from other servers.
This setup gives you access to higher levels of server memory, storage, and CPU, all in a completely isolated server environment. That means you have a hosting plan ready to deliver incredibly fast loading speeds, high levels of security, and the freedom to customize your server as you see fit.
But here's where things get tricky. The VPS plans at GoDaddy are built for greater levels of server customization and control, so they're more technical in nature—and nowhere near as simple as managing a basic shared server. So before you sign up for VPS hosting, decide whether you want a self-managed, managed, or a fully managed server.
With a self-managed server, you basically have to be your own IT department. You'll be responsible for managing your server, pushing out updates, setting up firewalls, migrating sites, troubleshooting issues, and every task related to keeping a server operational and your site online.
The managed server environment will handle server monitoring, give you an easy-to-use control panel, and automatically push out software and app updates. Plus, you have the option to add on expert support and utilize assisted migrations.
With the final fully managed option, GoDaddy's team will handle every task required to keep your server running at peak efficiency. You won't have to complete any technical tasks to keep your website and server online.
If you're a small business owner who doesn't like the thought of managing your server, then go for the fully managed option during sign-up. This gives you the storage and speed of a VPS server without any of the associated technical tasks.
Data effective 12/14/22. At publishing time, pricing and features are current but are subject to change. Offers may not be available in all areas.
All of the VPS plans shown here are self-managed. Managed and fully managed VPS plans offer increased monthly pricing.
Optional managed hosting
Incredible performance and uptime
Expensive plans
Dedicated hosting isn't the right fit for everyone—the price alone might send you running. But dedicated hosting costs so much because it dedicates an entire physical server, along with all of its resources, to your site alone.
You'll also find that the dedicated servers offered by GoDaddy are no joke—they pack some serious power. We're talking about massive server memory, incredible server processing power, and terabytes of storage. You can run a massive site that gets multiple millions of visitors per month and experience zero issues.
As a small-business owner, you don't want to jump into this level of hosting until your site is ready. So hold off on dedicated hosting until your website gets a massive volume of traffic every month, needs unlimited bandwidth, gets very large, or requires incredibly strict security standards.
As we covered earlier, the dedicated servers are also equipped with self-managed, managed, and fully managed plan options. The fully managed option hosts your site on an extremely powerful server without any technical maintenance. The other options require that you have certain technical skills to run your server and website the right way.
Data effective 12/14/22. At publishing time, pricing and features are current but are subject to change. Offers may not be available in all areas.
*Starting prices require a two-year subscription.
How GoDaddy stacks up to other hosting companies
Comparing GoDaddy vs. top competitors
Data effective 12/14/22. At publishing time, pricing and features are current but are subject to change. Offers may not be available in all areas.
*New customer promotional price, subject to increase after first year or term.
There's no point in purchasing web hosting if your site isn't going to be online. GoDaddy shines in its dependability, and its uptime guarantee is no different. Not only does it consistently deliver a high uptime of above 99.9%, but it's backed by a guarantee. If your site fails to achieve this level of uptime, you can contact the GoDaddy team and receive a credit of 5% of your monthly hosting fee.
In recent years, GoDaddy has doubled down on improving performance—and it shows. The average web user will give you two seconds before they leave your site, but GoDaddy can easily meet that speed with time to spare. So you're in good hands here.
GoDaddy provides 24/7/365 support in multiple languages. You'll get access to live chat, an in-depth knowledge base, and phone support for 50-plus different countries. Live chat is typically very helpful, but you might have to wait a few minutes to get a support service agent on the phone.
GoDaddy has a wealth of security options, but be warned: they'll cost you extra. It seems that advanced security features are only available on higher-level hosting plans. So if you're signing up for a basic package, then you might have to purchase a few add-ons if you want a basic level of site security.
One security essential is an SSL certificate. All VPS, Dedicated, and Business plans, along with the two high-end WordPress and Shared hosting plans, are equipped with SSL certificates. If it's not part of your plan, then you'll probably want to add an SSL certificate at the very least.
Some security features that are standard with other hosting providers are only available for an extra fee at GoDaddy—including things like SSL certificates, automated security scans and alerts, and regular website backups.
Overall, most of the chatter online leads to a big round of applause for GoDaddy. Some users report that they've had trouble reaching support during all hours of the day. A few have also struggled with navigating GoDaddy's many offerings. But given GoDaddy's many advantages, neither of these cons are glaring drawbacks.
GoDaddy is, by all measures, a high-quality host. No matter which plan you choose, you'll have a site that loads quickly and is almost always online.
Plus, with GoDaddy's focus on small-business owners, you have the option to add more tools that can simplify your life, all under one roof. Those tools include toll-free business phone numbers, integrations with Microsoft Office business apps, and even help with getting your business listed in local search results.
All this quality, reliability, and name recognition comes at a price, though. GoDaddy costs more than many competitors, and it charges for things (such as SSL certificates) that come standard elsewhere.
If you're a small-business owner or solopreneur who wants to start your online journey off on the right foot, you won't go wrong with GoDaddy.
Want more information about other site hosting options? There's a host (see what we did there?) of choices; check out our article on the year's best blog hosting sites for small businesses.
You can install WordPress no matter which hosting plan you're using. All it takes is a couple of clicks from your hosting control panel. There's also the option for WordPress hosting, where WordPress will come pre-installed. Expect high levels of performance, especially on the WordPress-specific plans.
Yes. Nearly every hosting plan offered by GoDaddy is equipped with the industry-standard cPanel. The cPanel is the intuitive control panel with a graphical interface that you'll use to manage your website and control your server—even if you've got no existing technical skills.
Yes. You can tell that GoDaddy has spent some serious time and effort creating a drag-and-drop website builder for total beginners. With the GoCentral website builder you can create a functional and simple website in record time. Just know that it's not the most feature-rich tool out there.
Yes. If you're currently hosting your site elsewhere, you can migrate that site to GoDaddy.
You can accomplish this process manually by downloading a copy of your site and uploading it to your new server via an FTP client like Filezilla. But if this process is too technical, then expect to pay a migration fee of around $99 for GoDaddy's technical team to handle the migration for you.
However, if you're using one of the WordPress hosting packages, then you'll get access to a free site migration tool. All you'll need to do is fill out a few fields, and the tool will handle the rest.
We compared GoDaddy's value for the money, small-business appeal, premium expansion offerings, availability of privacy protection for websites, and other factors. We also considered GoDaddy's top hosting competitors.
Disclaimer
At Business.org, our research is meant to offer general product and service recommendations. We don't guarantee that our suggestions will work best for each individual or business, so consider your unique needs when choosing products and services.