Best Dropshipping Companies for Small Business 2023
Running a dropshipping business is a lot easier when you use a tool designed for the job.
Data as of 12/13/22. Offers and availability may vary by location and are subject to change.
*With annual plan
Dropshipping is relatively easy and inexpensive to do, but finding a quality supplier or the right products for your site can be overwhelming—especially if you're new to this kind of business model.
Fortunately, there are tools you can use to weed out sketchy suppliers, find products that fit your brand and budgetary requirements, connect to online stores, and facilitate a smooth customer experience.
Oberlo does it best with a supplier directory and the ability to connect to an online store while Doba is one of the most versatile options with its strong supplier directory and major shopping cart integrations. Here are the rest of our favorites and what we think makes them great.
Best dropshippers for small business
:

Best overall dropshipper

:

Most versatile

:

Best budget option

:

Best for security

:

Best for beginners
Adding dropshipping to your business plan?
For the purposes of this article, we are focusing on the best platforms for businesses relying exclusively on a dropshipping model. If you're looking to add dropshipping to your existing traditional inventory management strategy, we recommend Ordoro.
Best dropshippers at a glance
Our top dropshipping platforms include services that offer supplier directories (connecting ecommerce businesses to dropshipping suppliers) and dropship product marketplaces (connecting business owners with specific products that are available to dropship). Here's how they compare.
Comparison of best dropshippers
| | | | | | |
| --- | --- | --- | --- | --- | --- |
| Feature | | | | | |
| Starting price | $0.00/mo. | $0.00/mo. | $0.00/mo. | $299.00 (lifetime access) | $27.00/mo. |
| Supplier directory | Yes | Yes | No | Yes | Yes |
| Product marketplace | Yes | Yes | Yes | No | Yes |
| Store integration | Yes | Yes | Yes | No | Yes |
| Products | 500–30,000 | 500–Unlimited | 25–10,000 | N/A | 500–Unlimited |
| Monthly orders | Unlimited | Unlimited | Unlimited | N/A | Unlimited |
| Get Started | View Plans | View Plans | View Plans | View Plans | View Plans |
Data as of 12/13/22. Offers and availability may vary by location and are subject to change.
*With annual plan
Oberlo: Best dropshipper overall
Data as of 12/13/22. Offers and availability may vary by location and are subject to change.
One of the biggest drawbacks of dropshipping is the lack of control you have as a retailer. Oberlo helps you regain some of that control with features like shipment tracking and order fulfillment monitoring. These features give you greater insight into the fulfillment process, empowering you to answer your customer's questions, and ensure you're meeting their needs.
Oberlo also delivers tons of reporting features, so you get product stats, analytics, inventory updates, and sales reports for all your dropship items. That way, you can easily identify which items are moneymakers and which should be scrubbed from your site.
And while you can use Oberlo to import items to your store with a single click, Oberlo makes it easy to find reliable dropship suppliers as well. Oberlo's supplier directory shows you sales and star rankings for each supplier, so you can quickly identify whether a prospective supplier offers quality products that will make you money.
The problem? Oberlo is only available for Shopify store owners. So if you're looking for a dropshipping platform to integrate with your Magento, Woocommerce, or Etsy store, you're out of luck.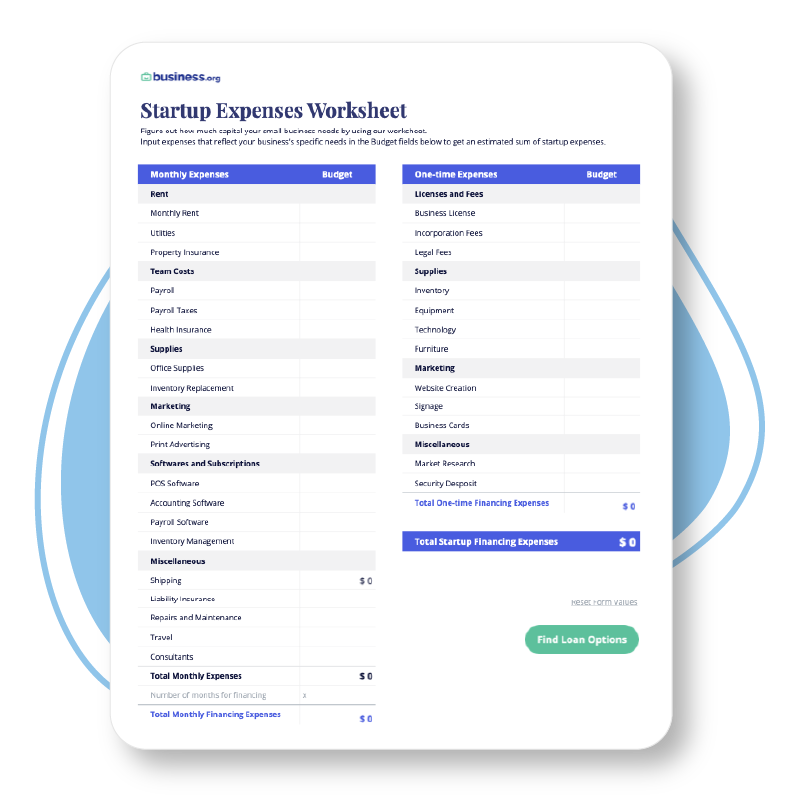 Do you know how much it'll cost to start your business?
Try our free startup costs worksheet to calculate expenses and estimate how much capital you need to launch.
Doba: Most versatile dropshipper
Data as of 12/13/22. Offers and availability may vary by location and are subject to change.
Want to pick and choose products without committing to a single dropship supplier? Doba makes it easy with over 2 million products on its marketplace. You can filter products by category, brand, supplier, price range, and more, then build custom lists of all the products you want to add to your store.
Doba also integrates with Shopify, Magento, BigCommerce, and pretty much every other shopping cart provider on the internet, meaning you can quickly add items to any of your sales channels. You also get low inventory notifications and email updates on what's new in your industry, so you can keep your store competitive and up to date.
Plus, Doba offers a comprehensive supplier scorecard system that gives detailed performance data on everything from average processing time to fulfillment rates. That way, you don't have to wonder whether your supplier is reliable or not.
Spocket: Best budget option
Data as of 12/13/22. Offers and availability may vary by location and are subject to change.
*With annual plan
Spocket is the cheapest dropshipping platform on our list, with a starting price of just $24 per month. Even though its upper-tier plans reach up to $299 per month, we still think it offers a lot of value for the price.
For starters, Spocket has a reputation for offering high-quality products. If you're unsure about whether a product meets your quality standards, Spocket also makes it easy to request a sample. Once you find a product you like, you can easily upload it directly to your Shopify or WooCommerce store.
Perhaps our favorite thing about Spocket, though, is that it has plenty of suppliers in the US and EU. Local suppliers mean faster deliveries—usually  within two weeks. That creates a smoother, more satisfying customer experience for your buyers, which means more brand loyalty for your business.
Worldwide Brands: Best for security
Data as of 12/13/22. Offers and availability may vary by location and are subject to change.
Worldwide Brands has more than earned its reputation as a hallowed institution among dropshippers. While its website may look a little dated, its list of certified dropshippers and bulk distributors is as relevant today as it was when the company was founded 20 years ago.
Worldwide Brands goes the extra mile by visiting trade shows in order to meet with vendors and verify their authenticity. Worldwide Brands' members can even request certification for dropshipping suppliers they're interested in working with but aren't sure about yet.
This dedication to verifying reliability makes Worldwide Brands ideal for dropshippers selling on competitive marketplaces like Amazon, eBay, or Etsy (since you rarely have to worry about products failing to meet customer expectations). It also provides a lot of security since you know dropshipping suppliers are reliable.
SaleHoo: Best dropshipper for beginners
Data as of 12/13/22. Offers and availability may vary by location and are subject to change.
*With annual plan
SaleHoo was practically made for dropshipping beginners. For starters, all of the 8,000+ suppliers on the site are screened in advance, so you don't have to worry about partnering with a shady vendor. That makes it easy for business owners new to dropshipping to confidently select products they think will sell well on their websites.
You can even search suppliers on SaleHoo by qualities like their minimum order value and application fee, so you can eliminate prospective dropshipping partners that don't meet your budget needs.
Our favorite feature, though, is the Market Research Lab, which helps you find products that will deliver higher profits for your business. This feature eliminates a lot of guesswork and helps you get your new dropshipping business off the ground in less time.
The downside is SaleHoo users still have to find suppliers and manage vendor relationships themselves the old-fashioned way—by looking up supplier directories to see which suppliers offer the products they want to sell. That is, unless you sign up for a SaleHoo Dropship plan. This plan costs an extra $27–$97 dollars per month, but it allows you to quickly populate your online store with pre-screened products. However, this extra feature narrows down the options to only the highest-margin items (SaleHoo claims users usually see three times the profits on these products).1
Dropshipping is all about finding suppliers you can trust and products that make you money. That's a lot easier when you use a dropshipping platform like any of the options on our list above.
While Oberlo may be compatible with only Shopify sites, the platform gives you tons of insight into your dropshipping business. SalesHoo's educational and research features are good for dropshipping newbies, and Doba is a versatile option that can integrate with virtually any ecommerce platform.
We also like Spocket for businesses on a budget and Worldwide Brands for dropshippers worried about finding a high-quality supplier.
Now that you've picked a platform, you're ready to get your dropshipping business up and running. See our point-by-point guide to starting a dropshipping site to make sure you don't miss any key steps along the way.
Is dropshipping still profitable in 2022?
Dropshipping is not only still profitable, it's off the charts. With more people than ever relying on the internet to do their shopping, dropship businesses continue to see growth.
How do I find good suppliers for dropshipping?
Best dropshippers find suppliers the old-fashioned way—by looking up supplier directories to see which suppliers offer the products they want to sell. However, a dropshipping platform like SaleHoo or Worldwide Brands makes the process easier, as these services let you quickly find dropship suppliers that have been pre-screened for reliability. That way, you don't have to waste time researching and screening suppliers yourself.
How many dropshippers are successful?
That depends on how you define "success." Admittedly, it is difficult for beginners to make serious money doing dropshipping—you have low profit margins and inexperience to thank for that in most cases. The most successful dropshippers are typically experienced marketers who choose the right types of products to sell and a reliable dropship supplier.
If you're new to dropshipping and are worried it might be a waste of time, we recommend trying out SaleHoo's Marketing Research Lab, where you can find the products that will generate the most revenue for your business.
To find the best dropshippers for small businesses, we considered features, pricing, and usability. We also wanted to see which brands valued security, had customer service, and offered tutorials. After looking through dozens of brands, we chose these as our top choices.
Disclaimer
At Business.org, our research is meant to offer general product and service recommendations. We don't guarantee that our suggestions will work best for each individual or business, so consider your unique needs when choosing products and services.