Dropshipping is simple: your customer orders your product, you send their order to your supplier or wholesaler, and your supplier or wholesaler sends the item directly to your customer.
But while the business model may be simple, there's a lot you need to know to run a successful dropshipping company. We break down the basics for ecommerce retailers looking to start a dropshipping business or add dropshipping to their business's fulfillment strategy.
Dropshipping is a method of order fulfillment (the process of fulfilling customer orders from your site). But rather than taking on the responsibility of fulfilling every order yourself, you outsource the fulfillment to your dropshipping supplier.
In other words, here's how dropshipping breaks down:
You partner with one or more suppliers who make or sell the items you want to offer your customers.
You create a website or listing on an online marketplace (like eBay) where customers can order your products.
Customers place orders for the products they want on your website.
You forward customer orders to your supplier.
Your supplier fulfills the customer's order, sending the items directly to the consumer.
Under this business model, retailers do not own or manage their own inventory—rather they sell products on behalf of their supplier, taking a cut of the profit for themselves. This makes dropshipping a very low-risk venture, but it also means limited control and potentially a low return on investment.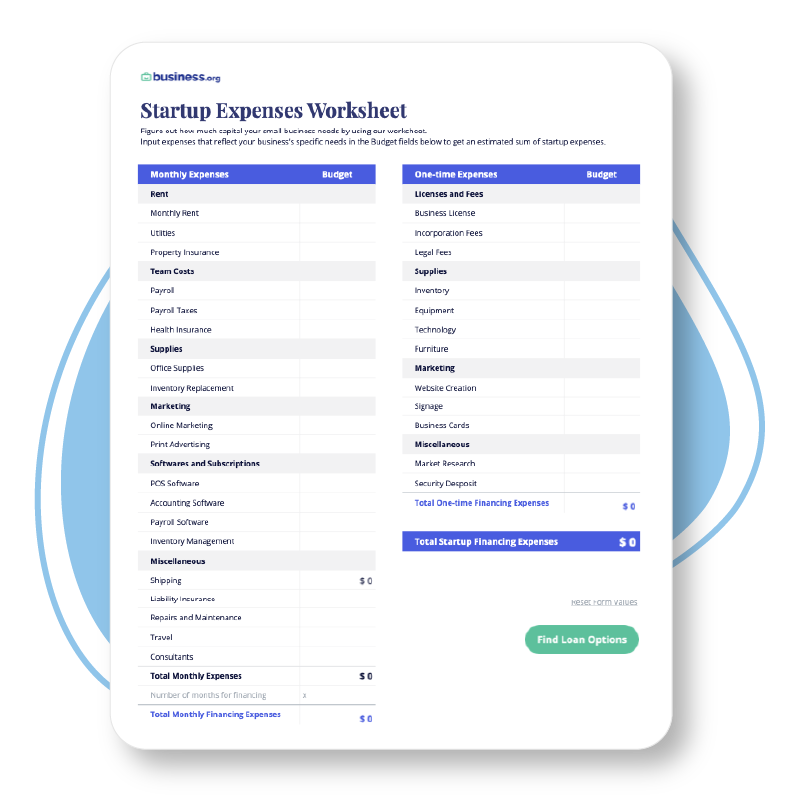 Do you know how much it'll cost to start your business?
Try our free startup costs worksheet to calculate expenses and estimate how much capital you need to launch.
Dropshipping pros and cons
Cost-effective business model
Simplified supply chain
No storage costs
Low-risk
Increased flexibility
Lack of control
Difficult customer service resolution
Low profit margins
Stiff competition
Occasional shipping and availability issues
The dropshipping business model is very cost-effective, as you don't have to purchase inventory before selling it. It also eliminates the supply chain element from your online business, so you don't have to worry about shipping an item to your warehouse, then to your customer. You also don't have to deal with storage costs, since the items you sell are never actually in your possession.
Because you don't have to invest a lot of money to sell your products, dropshipping businesses are also fairly low-risk. If a product fails to sell on your website, you won't get stuck with thousands of items taking up valuable real estate in your warehouse. This also increases your flexibility as a retailer—you can quickly pivot to new, trending, or seasonal items even when your previously listed items didn't sell well.
The biggest downside of dropshipping? You give up a lot of control over your supply chain, product customization, and customer experience. If a dropshipping supplier ships an item late or delivers a product that isn't up to quality standards, it's the retailer who takes the fall.
Dropshipping also delivers notoriously low returns. Most of the profits on your sales go to your supplier, meaning you have to make a ton of sales in order to make a livable income.
You also have to consider that your supplier isn't going to work with you exclusively—so any item you sell on their behalf will likely be available on dozens of other websites. And if your potential customers are able to search for your product and find it cheaper elsewhere, it's unlikely that you'll ever make a sale.
Things only get more complicated if you use an overseas supplier. Shipping items from China, Taiwan, or Singapore can be very expensive, so you'll have to decide whether to pass that cost on to the customer. High shipping costs may deter would-be buyers, in which case you might have to eat the shipping costs yourself, cutting further into your profit margin. Using a stateside dropship aggregator (a wholesaler who stocks items in bulk from multiple suppliers) could solve this problem, but make sure the aggregator is thoroughly vetted.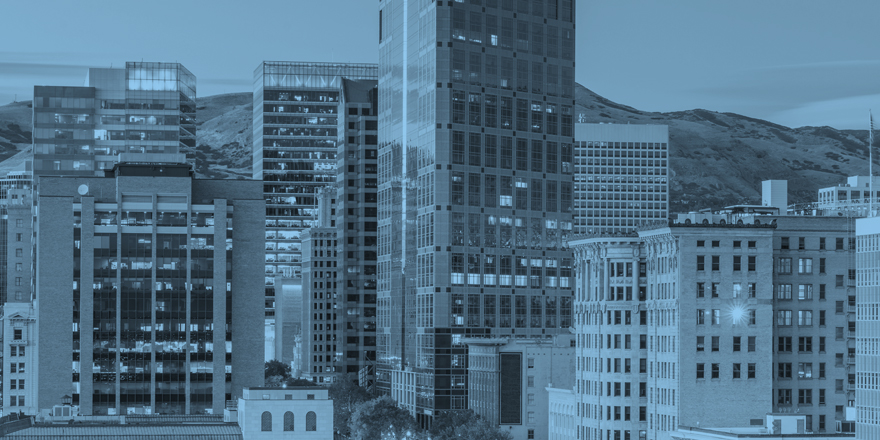 Ordoro offers everything you need to sell your products online or in person.
Get total control over your inventory
Align your business strategy with your stock management
Maintain vendor and customer relationships
Who is dropshipping good for?
First, dropshipping only works for online retailers. When you don't own and store inventory yourself, you can't have products available for customers to buy in person. That's not to say that brick-and-mortar stores can't do dropshipping—it would just have to be on your website or sales channel rather than in your store.
Dropshipping is also ideal for retailers with lots of marketing experience. But you don't have to design, make, or ship products yourself. The main job of running a dropshipping store is marketing. You have to draw buyers to your website, craft a consistent, appealing brand image, and convert viewers to buyers. If that sounds like something you can do, dropshipping may be a good fit.
Finally, dropshipping is great for solopreneurs with little-to-no startup capital. Since you don't have to purchase inventory from your supplier, the only costs you need to worry about are your website fees and advertising expenses.
There are seven main steps to getting your dropshipping business up and running:
Find a product
Research the industry
Get licensed
Find a supplier
Set up your store
Market to your audience
Adjust
To learn more, check out our complete guide to starting a dropshipping business.
General tips for doing dropshipping
If you really want to be a successful dropshipper, here are a few tips and tricks to help you along the way:
Find items with healthy profit margins. In general, you want to aim for a 20% profit margin, but you can go lower for products that do a high volume of sales or have high price tags.
Only work with certified wholesalers and dropshipping suppliers. If you sell a product you have no right to sell you're legally liable—even if your supplier is the one who stole the item. If in doubt, there are plenty of dropshipping platforms that only offer products from trusted, certified vendors.
Try to work with local vendors when possible. If your supplier is US-based, it speeds up the fulfillment process and lowers shipping costs, which means a better experience for your customer. If you can find a local dropship aggregator that buys up cheap products from multiple suppliers overseas, you can increase your profit margins even further.
Protect yourself with a dropshipping agreement contract (DAC). A DAC sets the terms of your arrangement with your wholesale supplier, including each party's rights and responsibilities. It can include agreed-upon prices for specific products, delivery standards, what happens in the event of a defect, and more. Basically, it's a handy method for resolving potential conflict before it happens.
Here are some other out-of-the-box examples of how retailers can make dropshipping work as part of their inventory management strategy.
Let's say you run an online hobby store. There are items that virtually every hobbyist needs, like craft glue or paint. But there are also lots of hobbies that require highly specific, niche items. Your ecommerce store probably won't receive enough orders for these niche items to justify the expense ordering these items and storing them in bulk.
But if you're able to find dropshipping suppliers that offer these items, you could list them on your site and become a one-stop shop for all the hard-to-find products your customers want. That would increase your customer satisfaction and build brand loyalty for your business—so when your users need that craft glue or paint, they come to you first instead of their local Michaels store.
Even if you're a traditional retailer, dropshipping products can still be a great way to test out new ideas. So if you're running an ecommerce business that sells motorcycle accessories and aren't sure whether wireless earbuds are a good fit for your site, you can try dropshipping them before you commit to buying any inventory. This cuts your losses if the item doesn't sell well, and it gives you the flexibility to try new things and get ahead of the competition without tons of risk.
Do you need money to start dropshipping?
You can start a dropship business without any startup capital, but you tend to get what you put into it. Sure, you don't have to spend anything on your ecommerce fulfillment. But it costs money to build a quality website and advertise your business. If you sell on multiple channels, you also have to deal with fees to use your ecommerce platform. Without any kind of upfront investment, your dropshipping business may never get off the ground.
Dropshipping is 100% legal, but it's not without risk. Retailers need to be authorized to sell products on behalf of their original creator. That means you're legally liable if you sell products that your dropship supplier stole from someone else. That's why it's important to work only with certified dropshippers with lots of positive reviews from other business owners. If you really want to play it safe, use a dropshipping platform like SaleHoo—which screens all the suppliers in its directory in advance so you know they're safe.
We also recommend checking with a lawyer to ensure you're following all applicable laws for running a business in your area.
Can I dropship with Amazon, eBay, or other marketplaces?
Yes, you can use a dropshipping model even when selling on online marketplaces. However, Amazon sellers may have to sign a special agreement, and some marketplaces require proof that you have the right to sell your products. Usually, you can prove this with a simple invoice or packing slip from your supplier that lists your business as the authorized seller. eBay makes dropshipping especially easy—the only requirement is that your product gets delivered to the customer within 30 days.
What is Shopfiy dropshipping?
Shopify dropshipping is when you dropship on your Shopify store. This is extremely easy, especially since Shopify developed our favorite dropshipping platform (Oberlo) as a way to connect Shopify users with dropship products they want to sell.
Oberlo connects directly to your Shopify dropshipping store, meaning you can import items directly to your products page. The platform also automates the fulfillment process, so all you have to do is verify that the details of the order are correct and click one button to send the order to your supplier.
Best Dropshipping Companies for Small Business
Running a dropshipping business is great if you're looking for a low-cost, low-risk business model. But just because dropshipping is low-risk doesn't mean it's risk-free or without its drawbacks.
Retailers need to be smart if they want to make a livable income from their dropshipping business. You also need to be careful to work with a supplier or wholesaler that can deliver quality products and an excellent customer experience.
If you're ready to get started, you can get connected with a reliable supplier using any of our favorite dropshipping platforms for online retailers.
Disclaimer
At Business.org, our research is meant to offer general product and service recommendations. We don't guarantee that our suggestions will work best for each individual or business, so consider your unique needs when choosing products and services.