7 Construction Pros Reveal Their Favorite Accounting Software
We asked small-business owners in the construction industry about their favorite accounting software. Read their recommendations and explanations of why they love their construction accounting software of choice.
Favorite construction accounting software
"The best accounting software currently in the market is Sage 100 Contractor, previously called Sage Master Builder. It has a robust database backend, which lets the user take advantage of the enhanced estimate and job costing ability. It can accurately complete bids and manage project scheduling plans and budgets in one place. Additionally, Sage 100 Contractor is reasonably priced."
-Dan Barrett, co-founder of Pacific Precious Metals
"We use Quickbooks accounting software in our construction company. It handles all of the fundamental accounting activities we require, such as invoicing, expense management, and financial reporting. My favorite feature of QuickBooks is that it allows access to multiple members of my team who may need access to the company's accounting information. Anyone who needs to enter figures or check up on accounting information will have access to do so."
-David Sheppard, founder of HVAC Judge
"We use QuickBooks Online. It integrates with the major project management tools we use, making our experience managing our bills and invoices much more seamless. We migrated online from Desktop about a year ago to take full advantage of the linkages between the programs."
-Whitney Hill at SnapADU
"We use Quickbooks. It's easy, it meets all our needs, and it helps give a birds-eye-view of the books and the jobs. Best of all, it integrates really easily with my CRM so it saves me time inputting data."
-Jake Romano, manager at Jake The Plumber
Best Small Business Accounting Software
QuickBooks Online with AccuLynx
"We use AccuLynx together with Quickbooks. AccuLynx is an accounting and management software specifically designed for roofing contractors, which means that they exactly understand the challenges we face when estimating, bidding, and completing roofing projects. This is a very specific industry, which means that we didn't want to waste time explaining each and every need we have in an accounting software program. AccuLynx is the best at helping us account for materials, labor, permits, and all such specific challenges for our company, and the integration with Quickbooks ensures that all the finances are organized in one place."
-Zach Reece, owner and COO of Colony Roofers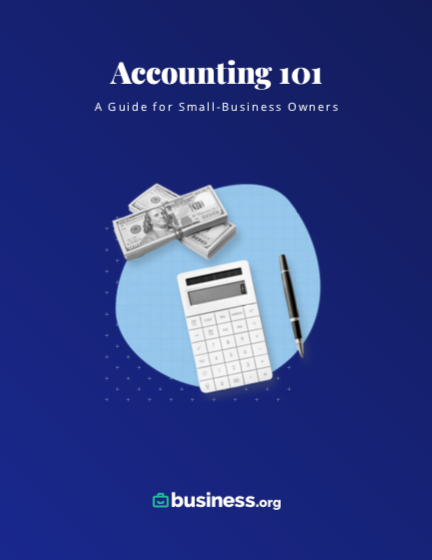 Get business accounting right the first time
Learn all about business accounting with our free ultimate guide.
"We use Knowify for our accounting needs because its cloud accounting solution is ideal for small to midsize construction companies like us with minimal staff or infrastructure to spare for running a software on-prem. Knowify's cloud-based feature makes it convenient for users to manage everything in real-time with Internet access."
-Joshua Blackburn, founder and director of design and construction at Evolving Home
"We use Xero accounting software and have no idea how we survived without it! As one of the oldest specialist loft conversion companies in the UK, we understandably have a lot of customer information, data and invoicing to keep track of. As all business owners will agree, managing a business takes up a lot of time, and Xero does all the tedious and repetitive tasks that are vital but that eat up my time. 
"The best feature is Xero's automated 'Invoice Reminders'. It will automatically send an email to our customers if an invoice is overdue (or about to be so), saving us all the relentless chasing. Plus, Xero monitors the data entered into the system and alerts me if any errors occur. Misplaced decimal points and incorrect addition or subtraction has become a thing of the past—no more costly bookkeeping mistakes for us!"
-Paul Johal, owner of Touchstone Lofts
Keep your construction business on track with accounting software
The right construction accounting software can streamline the time you spend on bookkeeping. With great software on deck, you can focus on restoring old buildings, adding annexes, or doing whatever your business does best—just like the business owners above.