Bank of America Merchant Services Review
Bank of America is a well-established financial corporation but its merchant services don't quite live up to modern standards.
Bank of America (BoA) is one of many merchants that has built a processing system around Clover's fantastic hardware and software. But, in a sea of so many competitors, Bank of America falls a bit short, unfortunately.
What's the problem? Pricing transparency. Bank of America doesn't hide all its fees, but it hides enough to surprise unsuspecting customers. Plus, BoA wants you to sign a three-year contract, so getting surprised by costs after signing up for three years can be both jarring and frustrating.
| | | |
| --- | --- | --- |
| Transaction cost (card present) | Transaction cost (card not present) | See plans |
| 2.7% | 3.5% + $0.15 | Get Started |
It's great that Bank of America lists its transaction costs but disappointing that that's all it lists. To start making any transactions, you'll first have to purchase Clover hardware. But BoA doesn't list the price of any of that hardware.
To find the cost, you'll have to go to Clover's website to get an idea of what you might be paying for a given piece of hardware. But we found multiple complaints online about additional monthly charges being tacked on in addition to the flat cost of purchasing the equipment.
These monthly charges are likely a fee for processing and Clover-related costs. But, because Bank of America doesn't list all its costs online, it's hard to tell for sure what exactly you'll be charged once you're locked into a three-year contract.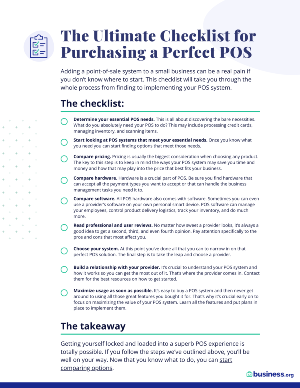 Follow these steps to purchase the perfect POS system
Read our free ultimate checklist for finding the right POS for your business. Don't get saddled with the wrong system. Enter your email and the checklist will arrive promptly.
Bank of America is best avoided but not irredeemable
There are just too many better options on the market than Bank of America. That said, BoA has half of the equation figured out.
What it does well is integrate with the latest Clover POS tech, provide transparency about processing costs, and offer solid mobile payment integration features. These three things are almost enough to make Bank of America a recommendable brand.
Unfortunately, lack of cost transparency isn't BoA's only issue holding it back—it also has outdated processing contract standards.
Clover POS integration
Online payment options
Outdated processing contract
Pricing transparency
The fact that Bank of America integrates with Clover is great. Clover is an easy way to bring a ton of useful point-of-sale features to your business. The Clover machines also offer increased flexibility in both mobility and payment acceptance types.
Bank of America also offers shopping cart integration services to make online payment acceptance a breeze. You can integrate with over 70 shopping cart providers, making it easy to integrate any existing shopping cart sites you may be running.
We've already covered the pricing transparency issues but think we should mention again that we have no idea what Bank of America will charge you for its services. BoA isn't transparent about costs—and no one likes surprise fees.
What compounds the frustration of paying more money than expected for a given service is the fact that Bank of America wants to sign you up for a three-year contract. There are some cases where long contracts aren't too much of a problem—if, for example, there's no fee for cancellation.
But, in our survey of user reviews, we found multiple complaints of cancellation fees. With options on the market that have neither monthly fees nor long-term contracts, it's clear that Bank of America is living in the past with its contract standards and practices.
Bank of America offers Clover hardware and software. Clover products allow businesses to easily add point-of-sale (POS) features to their payment processing.
Clover offers a marketplace of apps that can be added to its hardware. These apps can accomplish the following business management tasks:
Accounting automation
Loyalty program creation
Gift cards
Employee management
Inventory management
Report generation
Online selling
And more
Being able to build out a custom POS with Clover is pretty nifty. It's why we often recommend brands that integrate with Clover. Also, Clover has a fully featured mobile POS terminal called Clover Flex, allowing you to easily manage your business on the go.
Best Credit Card Processing for Small Businesses
Bank of America allows you to integrate with over 70 shopping cart providers using either a hosted payment page or an application programming interface (API). To use the API, you'll need programming skills, but with the hosted payment page, it's easy to connect your shopping cart to your merchant account.
Bank of America also offers tools to help you add a payment gateway to your existing website. This gateway has built-in fraud protection to help you avoid chargebacks and cyber criminals.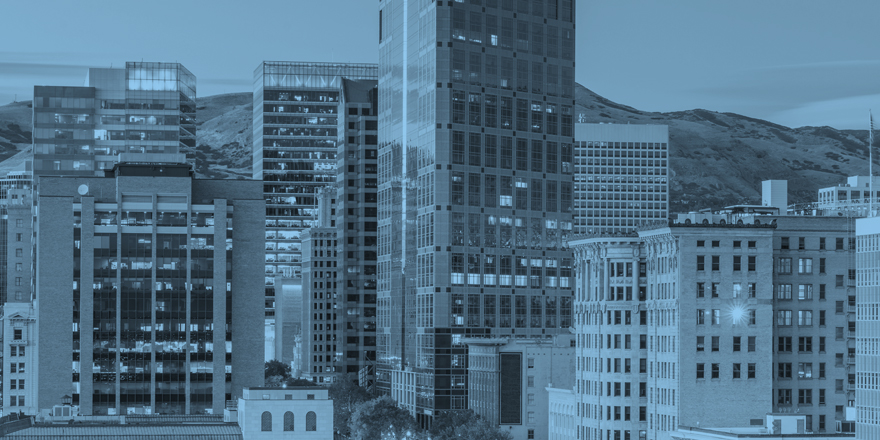 Ready for a better point-of-sale system?
Square is the best free point-of-sale system on the market. From invoicing to inventory tracking, Square gives you all the features you need to boost your POS experience.
Bank of America Merchant Services FAQ
What is the best provider for using Clover products?
You can't go wrong with Payment Depot. We like Payment Depot because its processing fees are low and get smaller as you process higher volumes. It's also very transparent with its pricing, specifically laying out the costs of monthly fees and hardware.
There's no surprises in working with Payment Depot except for the surprise of just how great it is as a processing provider. Oh, and you can also use all the Clover hardware with its processing services.
Should I choose Bank of America as my processing provider if I'm using its banking services?
No. There are not any special discounts or benefits for current Bank of America customers. Until Bank of America updates its pricing and contract practices, it's best to find a better provider. There are plenty of far superior options to choose from.
Bank of America is almost a good processing provider. In its current state, we recommend you look elsewhere. Bank of America needs to be transparent on its website about exactly how much its services will cost. It also needs to update its contract and cancellation policy to be more small-business friendly.
If and when that happens, we'll be sure to give Bank of America another look.
Until then, be sure to check out our top processing brands for small businesses.
Disclaimer
At Business.org, our research is meant to offer general product and service recommendations. We don't guarantee that our suggestions will work best for each individual or business, so consider your unique needs when choosing products and services.