To write our in-depth Expensify review, we spent hours digging into the nitty-gritty of its plan details, pricing information, customer reviews, app ratings, and overall usability.
Data as of 12/19/21. Offers and availability may vary by location and are subject to change.
Last Updated: several months ago
We reviewed this page to ensure our plan and pricing information for Expensify was up to date.
Updated: several months ago
We updated this page with Expensify's most recent plan and pricing information. We added more in-depth pros and cons, feature breakdowns, and competitor comparisons to help our readers make informed decisions about whether Expensify will work for them. 
The bottom line: Expensify is a fantastic, fully automated expense-tracking service with extremely comprehensive corporate plans.
While Expensify's individual, sole proprietor, and small-business plans are well worth the price, Expensify is geared towards bigger corporations that want hefty expense solutions for multiple users. Its free plan for businesses includes corporate card management, employee reimbursement, invoicing, and bill management. It's affordable, comprehensive, and well-suited to companies where multiple employees submit expenses. 
Thoroughly automated expense tracking and categorization
Highly rated iOS and Android apps
Free plans for individuals, sole proprietors, and some businesses
Seamless integration with third-party accounting software
Month-to-month plans double the cost of annual plans
Higher software learning curve than some competitors
Expensify review: Table of contents
Expensify discounts
Wanting to save money on Expensify? Pay annually. You'll get up to 50% off your plan for the entire year. Expensify also offers free plans for individuals and sole proprietors (these plans limit you to 25 receipt scans per month). And its free business plan includes corporate card management, receipt scanning, and bill pay.
Expensify plans and pricing
Data as of 12/19/21. Offers and availability may vary by location and are subject to change.
*When billed annually. Price per user per month doubles when billed monthly.
As an expense-management and receipt-scanning solution, Expensify's main feature is its high-quality mobile receipt scanning and automatic expense categorization. These features remain the same regardless of the plan you pick: whether you're a sole proprietor uploading a few receipts a month or the leader of a corporation where every manager has corporate card access, Expensify gives you the same fantastic receipt scans and detailed expense categorization.
What is a SmartScan?
A SmartScan is basically Expensify's branded, fancy name for a receipt upload. If you choose one of Expensify's free plans for individuals, you get up to 25 SmartScans a month (meaning you can upload 25 receipts a month). Most other plans include unlimited SmartScans.
The most notable aspect of Expensify's receipt scanning and uploading is probably its ability to translate the most illegible numbers into easy-to-categorize data. Zoho Expense comes close, but no one else rivals Expensify's optical character recognition (OCR) technology.
Honestly, with Expensify, you can aim your phone's camera at any crumpled up piece of paper. As long as there's a number somewhere on the page, Expensify can translate it into an accurate expense amount, then categorize it correctly (for instance, as a food or travel expense).  
Let's be clear: a receipt scan can mean using your phone to snap a picture of a physical receipt, then uploading it to your Expensify account. But it's the 21st century, and Expensify uploads and categorizes all types of receipts: 
Emailed receipts (forwarded to your Expensify account) 
Screen shots
Credit card account syncing
Third-party app uploads (via Evernote, Dropbox, and so on)
Every Expensify plan also includes automatic mileage tracking, basic bill management, and invoicing. The free business plan adds corporate card access via the Expensify Card, as well as employee expense reimbursement.
Those basic plans are perfect for sole proprietors, solopreneurs, freelancers, and small-business owners with a handful of employees. They can also work nicely for partnerships where both business owners need corporate card access.  
But like we said above, Expensify is ideal for bigger business and corporations that want thoroughly automated expense tracking across their entire company. Its business-level plans add some essential corporate features to those included with its cheaper plans.  
Best Bookkeeping Software
With corporate plans, you're looking at: 
Automatic syncing with third-party accounting software like Xero and QuickBooks Online, including GL (general ledger) journal entry generation
Smart Limits, expense limits you can customize for different types of users (for instance, managers vs. company owners) 
Extensive financial reporting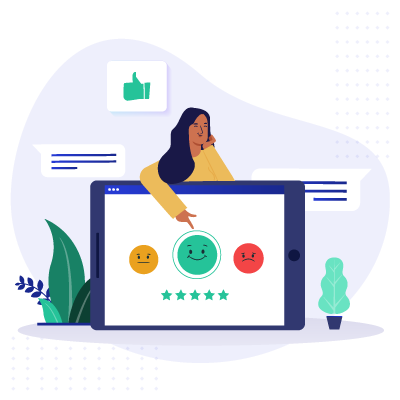 Expert Advice, Straight to Your Inbox
Gain confidence in your business future with our weekly simple solutions newsletter.
Compare Expensify to top competitors
| | | | | |
| --- | --- | --- | --- | --- |
| | Expensify | Zoho Expense | FreshBooks | QuickBooks Online |
| Starting price | $0.00/mo. | $0.00/mo. | $15.00/mo. | $25.00/mo. |
| Corporate card management | Yes | Yes | No | No |
| Employee reimbursement | Yes | Yes | No | No |
| Invoicing and bill management | Yes | No | Yes | Yes |
| Accounting software integration | Yes | Yes | | |
| Monthly receipt scan limit | Unlimited (business plans only) | Unlimited (paid plans only) | Unlimited | Unlimited |
| User limit | Unlimited | Unlimited (paid plans only) | Unlimited (addt'l fee per user) | Limited by plan (max. 25) |
| Get started | See Plans | See Plans | See Plans | See Plans |
Data as of 12/19/21. Offers and availability may vary by location and are subject to change.
Frankly? It's hard to find much wrong with Expensify.
Its interface has a slightly higher learning curve than some users (especially those new to accounting and expense tracking) would like. It's also comparatively pricy if you pay month to month—paying $18 per user instead of $9 per user is a huge difference. Companies that don't want to commit to an annual plan or who can't pay a large sum lump sum will spend quite a bit on Expensify's software.
But some of our previous quibbles with Expensify have been resolved over the past year. Its Android app used to be fairly buggy with poor updates, but over the last year Expensify implemented customer feedback on the app. Now, the iOS and Android apps score 4.7 and 4.4 out of five, respectively.1,2
And yes, Expensify's month-to-month pricing is a little high, but it's not outside the industry standard. In fact, its pricing is the same as Zoho Expense's. For corporations, the financial burden (hopefully) shouldn't be too high, and freelancers and solopreneurs can take advantage of Expensify's top-notch free plans.
We mentioned this above, but Expensify has a truly outstanding mobile app. It works just as well for Apple fans as for Android users, and customer service is extremely responsive to user reviews on both the App Store and Google Play. Plus, Expensify's OCR software is second to none—the app can capture, translate, and categorize just about any receipt you take a picture of, no matter how crumpled or illegible it is. 
Excellent third-party integration
Expensify is kind of like the QuickBooks Online of expense tracking software: It's so popular that it syncs with just about any third-party software. In particular, Expensify syncs with the best accounting and bookkeeping solutions for small businesses, including FreshBooks, QuickBooks, and Xero. Expensify also integrates with dozens of other apps in categories like HR, taxes, and travel.
Expensify is a well-rounded expense management program that works nicely for startups, freelancers, and growing companies alike. Its corporate features set it apart from other expense management solutions, including basic expense management built into accounting software like QuickBooks and FreshBooks. And its free individual plans are much better for tracking mileage and expenses, saving receipts, and planning for tax season than, say, QuickBooks Self-Employed.
Most Expensify plans include a free trial (depending on your business, you may be able to use it free for up to six weeks). If you're interested, we recommend taking it for a spin—and if Expensify doesn't work for you, maybe one of our other expense management recommendations will. 
Need accounting software to match your expense management plan? Hop over to our piece on the year's best accounting software for small businesses.
To use Expensify, sign up for a plan, then download the Expensify app to scan any and all receipts that come your way. Once you upload the receipts to your account, the cloud-based software categorizes expenses, enables next-day employee reimbursement, and tracks taxes.
How much does Expensify cost?
If you need to scan only 25 receipts a month, Expensify is free. If you want unlimited scans, Expensify starts at $4.99 a month for individuals and $5.00 per user per month for corporate plans.
Can you use Expensify for free?
Yes. If you're an individual, freelancer, or solopreneur who just wants to scan and catalogue up to 25 receipts a month, you can use Expensify's Track or Submit plans for free.
Expensify is a receipt-scanning and expense-organizing software program. You can use it to reimburse employees for any expenses they incur for the business, like office supplies or business lunches. Freelancers and self-employed business owners can also use Expensify for expense categorization and tax tracking.
Is Expensify compatible with QuickBooks?
Yes. Expensify's group plans are compatible with both QuickBooks Desktop and QuickBooks Online, as well as Xero and a host of other accounting software options. Depending on the plan you pick, you can also sync the app with Oracle NetSuite, Sage Intacct, FinancialForce Accounting, and FinancialForce PSA.
To evaluate Expensify and assign a star rating, we looked at: 
Number of plans, number of users with each plan, and features included with each plan
Pricing and free plans
Mobile app reviews and ratings
Customer service hours and modes of contact
Reputation and rating on third-party consumer review sites like Trustpilot, Trustradius, and Consumer Affairs
Interface user-friendliness
We also took our expert's opinion into account when evaluating software. Star ratings are updated frequently and subject to change.
Disclaimer
At Business.org, our research is meant to offer general product and service recommendations. We don't guarantee that our suggestions will work best for each individual or business, so consider your unique needs when choosing products and services.