Square vs. PayPal: Which POS is Better?
We've taken a deep dive into the features and functionalities of both Square and PayPal, looking for ways each can be useful and usable to modern small businesses.
The battle between PayPal and Square is a close one, but for our money there is an overall victor: Square. That said, there are a few things PayPal does really well that are worth looking into if you're serious about moving forward with one of these two payment providers.
In this article, we'll compare the key features of these POS providers to help you decide which one is better for your business.
Square vs. PayPal Table of contents
Square vs. PayPal features and pricing
| | | |
| --- | --- | --- |
| Feature | | |
| Monthly pricing | Starting at $0.00 per month | $0.00 per month |
| In-person processing fee | 2.6% + $0.10 | 2.29% + $0.09 |
| Mobile reader cost | First one free, $10/additional reader | First one $29 then $79 for each additional reader |
| Inventory management | Yes | Yes |
| Online store creator | Yes | No, but can integrate with third-party stores |
| Quickbooks integration | Yes | Yes |
| Employee management | Yes | No |
| Report generator | Yes | Yes |
| Restaurant tools | Yes | No |
| Marketing tools | Yes | No |
| Get Started | See Plans | See Plans |
Data effective 8/6/21. At publishing time, pricing and features are current but are subject to change. Offers may not be available in all areas.
The simple truth is that Square can do everything PayPal can do and more. The one caveat is that PayPal has a cheaper processing fee and those savings can add up over time.
PayPal's lower processing gives it a fighting chance against Square. If you just need a stable processing solution and aren't interested in all the extras Square has to offer, PayPal is a pretty attractive solution. That said, if you think you'll want extra functionality in the future, start with Square.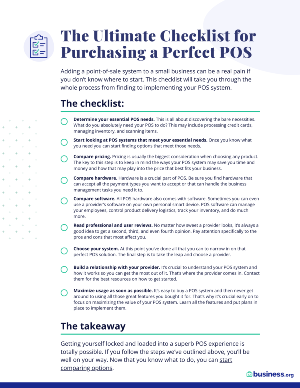 Follow these steps to purchase the perfect POS system
Read our free ultimate checklist for finding the right POS for your business. Don't get saddled with the wrong system. Enter your email and the checklist will arrive promptly.
Best mobile readers: PayPal
Both PayPal and Square have mobile readers on offer.
Square has two small readers. First, it has a simple magstripe reader that plugs into either a headphone jack or a lightning port. Anybody can get one Square magstripe reader for free. Square also offers a contactless and chip reader for $49. This reader communicates through bluetooth and doesn't need a direct connection to your phone or smart device.
PayPal, on the other hand, offers only one mobile reader. Its reader is comparable to Square's contactless and chip reader. The PayPal reader only costs $29 compared to Square's $49. That said, each additional PayPal reader costs an extra $79.
Now let's compare the readers in terms of payments they accept:
| | | | |
| --- | --- | --- | --- |
| Reader | Square Magstripe Reader | Square Contactless and Chip Reader | PayPal Zettle card reader |
| Swiped | Yes | No | No |
| Dipped | No | Yes | Yes |
| Tapped | No | Yes | Yes |
| Apple Pay | No | Yes | Yes |
| Google Pay | No | Yes | Yes |
| Samsung Pay | No | No | Yes |
| PayPal | No | No | Yes |
| Get Started | View Reader | View Reader | View Reader |
Data effective 8/6/21. At publishing time, pricing and features are current but are subject to change. Offers may not be available in all areas.
As you can see, the PayPal reader has a bit more functionality overall. Additionally, the PayPal reader comes with a number pad for pin entry so that customers don't have to use your smart device in order to enter their pin number.
There are pros and cons to both offerings. With Square you can get a free mobile reader, but with PayPal you can get a cheaper contactless and chip reader. If you decide you need more than one contactless reader, however, Square's readers become a bit less expensive.
The only big difference between the two is the payment types accepted. But PayPal and Samsung Pay are not the most common digital wallet payment methods so you may be fine not having them.
Best inventory management tools: Square
PayPal's inventory tools are fairly simple. You just put the quantity of any item you have into the product catalog and it will count that quantity down as you make sales. It's simple and useful.
Square's inventory management offerings are a bit more detailed and varied. You can use Square's inventory tracker like PayPal's by adding quantities to items and then tracking how many are sold, but you can also set up alerts for when products reach a given level to let you know it's time to buy more inventory.
Square also has a free inventory management software and a paid version that comes with its retail package. Let's compare the features of those inventory solutions:
| | | | |
| --- | --- | --- | --- |
| Inventory management software | PayPal | Square Basic | Square Retail |
| Cost | Free | Free | $60 per month per location |
| Track item quantity | Yes | Yes | Yes |
| Low stock alerts | No | Yes | Yes |
| Import product data from spreadsheet | Yes | Yes | Yes |
| Cross-location stock transfer | No | No | Yes |
| Stock forecasts | No | No | Yes |
| Auto-generated purchase orders to replenish low stock | No | No | Yes |
| Manage vendors | No | No | Yes |
| Get Started | View Plan | View Plan | View Plan |
Square clearly wins this category. Its inventory tracking and management tools can accomplish so much more than PayPal's basic solution. If you need an inventory workhorse, go with Square.
Best multi-channel selling: Square
Both Square and PayPal offer ways to sell in store and online.
PayPal integrates with online sales sites like BigCommerce and WooCommerce. That means you won't be building an online store with PayPal directly.
With Square, on the other hand, you can build an online store for free using its online store builder. That way you have all your sales channels under the Square roof. Square's site builder also comes with a lot of plan types that allow you to publish to a custom domain, post customer reviews, and decrease transaction costs.
If you've already built an online store with BigCommerce or WooCommerce, PayPal is a great option for you. But, if you need to start building an online store, it just makes more sense to go with Square.
Best accounting integrations: Square
This will be a short section because both PayPal and Square offer the same thing: QuickBooks accounting integration.
Both Square and PayPal let you link your Quickbooks account, making it easy to track your business transactions automatically. Integration allows you to import your daily sales, fees, and payments into your bookkeeping accounts.
Square also integrates with Xero while PayPal does not, which is why we choose Square as the winner. If you use Xero for bookkeeping, Square is the only option for you. If you use QuickBooks, both Square and PayPal will work.
Best POS Systems for Small Businesses
This is a whole section dedicated to all the things Square can do that PayPal cannot. There's a lot to cover:
Appointments for businesses that schedule clients
Social media management tools
Restaurant management
More hardware options
Each of the above-mentioned features are exclusive to Square and not available on PayPal. If you plan to leverage social media for marketing your business, Square has tools to help you streamline that process from a central location. If your business regularly books appointments with customers (like a hair salon), Square can help you manage that.
If you run a complicated restaurant and need to streamline your front- and back-of-house operations, Square has a whole suite of tools for you. Additionally, you can build your front of house with a more substantial piece of POS hardware. PayPal only offers the mobile reader while Square offers smart terminal stations.
The simple truth is that Square can do a lot more than PayPal.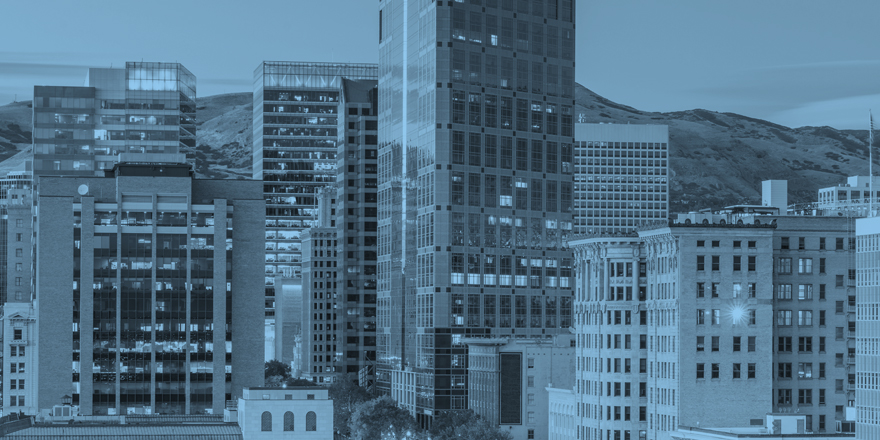 Ready for a better point-of-sale system?
Square is the best free point-of-sale system on the market. From invoicing to inventory tracking, Square gives you all the features you need to boost your POS experience.
PayPal is a good option for businesses that need a simple POS solution, but Square is the overall winner. With Square there's just so much more you can do. You may not need a lot right now, but if you do need more in the future, it's much easier to scale with Square than with PayPal.
That's why, for most businesses, we recommend choosing Square.
If you want to see more top POS systems on the market today, take a look at our recommendations for the best POS systems on the market.
Do square card readers work with PayPal?
No. Both PayPal and Square offer their own proprietary readers. PayPal readers don't work on Square, and Square readers don't work on PayPal.
Which is cheaper: Square or PayPal?
PayPal is a little cheaper than Square with its low processing fees, but as a POS system, PayPal does significantly less than Square. So you may be paying a little more with Square, but you're getting a lot more functionality for slightly more expensive processing fees. That said, if you only want to swipe cards, PayPal is the cheaper option.
We examined both Square and PayPal in detail, comparing the usability and usefulness of multiple features from each provider. We also examined customer satisfaction in detail, looking for little ways in which products may be poorly advertised or misleading.
Disclaimer
At Business.org, our research is meant to offer general product and service recommendations. We don't guarantee that our suggestions will work best for each individual or business, so consider your unique needs when choosing products and services.