Azlo Bank Review: Simple, Free Small-Business Checking for Freelancers
Is Azlo's fee-free business banking actually a good deal? Let's find out.
Azlo Closed in 2021
Azlo closed down in 2021, and its parent company BBVA was acquired by PNC. You can learn more about PNC in our PNC Bank review, or you can find some great Azlo alternatives on our list of the best checking accounts for freelancers.
We'll be leaving our old Azlo review in place for now, since plenty of people still search for info about Azlo. Just keep in mind that the information below is now out of date, as Azlo no longer exists.
One business's favorite bank is another business's nightmare—at least when it comes to Azlo. Some business owners will love its fee-free checking and its totally online operations. Other business owners will hate that they can't write checks or get anything but a simple checking account.
Which camp will you fall into? We can't tell you that, but we're here to help you figure it out.
We'll explain what kinds of businesses will like Azlo, dig into what Azlo has to offer, and tell you what customers have to say about this online bank.
FYI: Azlo closed down in 2021 when its parent company was acquired by PNC. Learn more about PNC Bank with our review.
Azlo is best for freelancers that want simple checking at an unbeatable price.
We put Azlo near the top of our ranking of the best banks for small-business checking, thanks to its free (yes, free) business checking accounts, widespread availability, and solid customer reviews.
That doesn't make Azlo right for every business owner, though. Businesses that deal primarily in cash, regularly write checks, or have complex banking needs will find Azlo frustrating and insufficient. (We'll explain why in detail below.)
But if you're a freelancer, Azlo might be the perfect business account for you. After all, it's free, it's convenient, and it probably meets your (simple) banking needs. Plus, Azlo offers some helpful tools and integrations for your freelancing business. (More on these later.)
| | |
| --- | --- |
| Feature | Azlo |
| Online banking | |
| Mobile banking | |
| In-person banking | |
| Branch locations | |
| ATMs | |
| 24/7 support | |
| Customer service options | |
To be clear, you don't have to be a freelancer to use Azlo. (We just think freelancers will like Azlo the most.) As long as your business has only basic banking needs, Azlo can work for you.
Need to deposit checks or accept direct deposits? Can do. Want to withdraw cash from an ATM? Sure thing. Want to send out invoices to your clients? Okie dokie. Just need a business bank account to keep your business finances separate from your personal money? Perfect.
Unlike traditional banks, Azlo is available in all 50 states. So whether you're a freelance photographer in Alaska or the owner of an online clothing boutique in Florida, you can bank with Azlo. (Unless your business is a limited partnership or limited liability partnership—or you're in the business of gambling, cryptocurrency, or cannabis—then it's a no-go. Sorry.)
Online banking
Azlo is an online-only bank, so you'll do everything on the web or through its mobile app. Not sure you can make that work? Take a look at our comparison of
online banking vs. in-person banking
.
So if free, simple business checking is what you want, then let's dive into exactly what Azlo has to offer you.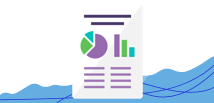 Don't Make a Mistake That Costs You Your Funding
Apply confidently for a loan with our free guide. Enter your email below and we'll send it to you shortly.
Azlo business checking accounts
Unlike many other banks and credit unions, Azlo has just one type of business bank account: checking accounts. No money market accounts or interest-bearing checking accounts here—Azlo keeps things simple.
But what does Azlo's checking account look like?
Azlo small-business checking account
| | | |
| --- | --- | --- |
| Feature | Azlo Starter | Azlo Pro |
| Minimum opening deposit | $0.00 | $0.00 |
| Monthly service fee | $0.00 | $10.00 |
| Transaction fees | $0.00 | $0.00 |
| Minimum account balance | N/A | N/A |
| ATM fees | $0.00, if in network | $0.00, if in network |
| Out-of-network ATM fees | Set by ATM owners | Set by ATM owners |
| Azlo envelopes | 1 | Unlimited |
| Accountant access | No | Yes |
| Open an account | Visit PNC | Visit PNC |
Data as of 12/2/21. Offers and availability may vary by location and are subject to change.
Well, the free Azlo Starter account looks pretty simple, to be honest. Azlo doesn't charge monthly any monthly fee. It doesn't charge transaction fees, minimum balance fees, or even overdraft fees. And so long as you use one of the 55,000 ATMs in the Allpoint ATM network, you won't pay ATM fees either. It's fee-free checking at its simplest.
Your fee-free checking account will come with an Azlo card—a Visa debit card you can use just like any other debit card—so you can easily pay for business lunches, buy printer toner from your favorite office supply store, or withdraw cash from an ATM.
Azlo Envelopes
Your Azlo bank account comes with at least one "Envelope," which is basically a sub-account that you can use to set money aside (say, for self-employment taxes). The money will still be in your Azlo account, but it won't show up as part of your available balance.
For a monthly fee, you can upgrade to the Azlo Pro account. It works pretty much the same way as the Starter account, with no fees outside of the $10 monthly fee. The difference? Azlo Pro gives you more invoicing features (which we'll discuss in a minute). Plus, it gives you unlimited Envelopes for budgeting, and you also get accountant access for your bank account.
Put simply, Azlo's checking accounts are simple and—in most cases—free for business owners to use. So what's the catch?
What you need to know about Azlo bank accounts
As we mentioned earlier, Azlo accounts have some big limitations. You can't make cash deposits—at all—into your account.
And while you can deposit checks, Azlo only lets you deposit checks up to $20,000 (with a $40,000 limit per month) on your mobile device, though it may raise your limit over time. Sure, you can mail in larger checks to deposit, but isn't the point of online banking that you can do everything online?
Likewise, Azlo doesn't let you write checks from your account. Even if you order checks elsewhere with your Azlo account information, they won't work. If you're in dire need of a check, Azlo does offer a check writing service. It will mail a check directly to your recipient. But again, that's not the most convenient choice.
Oh, and many customers report that transactions—including check deposits, balance transfers, and payments—take longer with Azlo than they would with larger banks.
The Azlo/BBVA connection
While Azlo might be a new player in the business banking world, it's backed by BBVA—a well-respected bank that's been around since 1964. In fact, all your funds will technically be held by BBVA.
Now, for many freelancers or online store owners, these are non-issues. After all, most of your money gets deposited directly into your account anyway, and you rarely write checks to people.
Some business owners have told us that they use Azlo as a secondary account—easy to do, since it's free and available everywhere. Here's how one nonprofit uses Azlo as a supplement to its primary business checking account: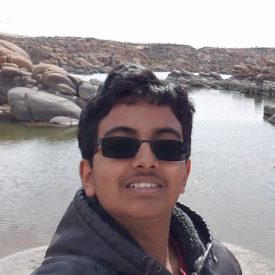 President/CEO of Advancing Science Worldwide
We do also use an Azlo account, but this account is only used for wire transfer donations, since it does not have any incoming wire fees or overdraft fees. This allows us to make our account details public as nobody can overdraft it, even if they have the account number and routing number. The Azlo account's transfers, check deposits, and bill payments take significantly longer so we prefer to use [our primary] account for everything other than wire transfer donations. In other words, Azlo's limitations don't have to be deal-breakers. For many business owners (maybe you?), the simplicity of free online checking is all they need. But you should be aware of what Azlo is and isn't capable of before you sign yourself up or go recommending Azlo to all your business owner friends.
In other words, Azlo's limitations don't have to be deal breakers. For many business owners (maybe you?), the simplicity of free online checking is all they need.
But you should be aware of what Azlo is and isn't capable of before you sign yourself up or go recommending Azlo to all your business owner friends.
Azlo's tools for freelancers
While we know Azlo isn't right for everyone, we said above that we think freelancers will love Azlo. Let's talk more about why.
First and foremost, Azlo lets you create and send invoices.
Just login to your Azlo bank account to create an invoice. (This works on both Azlo's mobile app and its website.) Once it's ready to go, you can send it to your contacts from Azlo. Your Azlo dashboard will even update you when your invoices get paid.
You'll be able to add some customization to your invoice. For example, if you want to include your business logo on your invoices, you can add that. You can decide if you want to include your business's address or not. You can also customize the fields you include on your invoice.
With an Azlo Pro account, you can even automate and schedule your invoices―perfect for your regular clients.
In any case, your invoice will include information about who you're billing, the items you're billing them for, cost for each item, and the overall cost. And your Azlo invoice will include the most important information: when payment is due and how you accept payments.
Speaking of which . . .
Azlo makes it easy to accept payments for your freelance work. Sure, you can simply include a mailing address for a check―but Azlo lets you get paid via ACH transfer or credit card too. 
For ACH payments, you just have to add your Azlo account number and routing number. And don't worry about looking these numbers up―you can set up your Azlo invoice to add these numbers for you.
If you prefer credit card payments, you can link your Azlo account to a Paypal, Square, of Stripe account.
Finally, Azlo integrates with small-business accounting software. If you already use Wave (or Xero or QuickBooks online) to generate your invoices, you can keep doing that and just sync data between your bank account and your accounting software.
So whether you're a freelancer with an established workflow or you're just starting out, Azlo has tools to help you get paid.
What customers say about Azlo
By now you know what makes Azlo great, and you know why it's not for everyone. But don't take our word for it—let's check out what Azlo bank reviews from small-business owners have to say.
On Trustpilot, Azlo has a 3.6 out of 5 TrustScore, which is better than average.1 Positive reviews cover pretty much what you'd expect: they love that it's simple, entirely online, and free. Many reviews also praise Azlo's customer service, reporting that it helped them solve any problems that came up.
Then you have the negative reviews. They complain about long wait times on check deposits or bank transfers, and several people report bad experiences with customer service. Some people complain that Azlo closed their accounts, but they don't include much context. You'll also see reviews from people who were denied bank accounts—sometimes because they weren't US citizens, and sometimes for mysterious reasons.
The bottom line?
Know what you're getting into with Azlo. While the quality of its customer service might vary, you're much more likely to be happy with your bank account if you understand what it can and can't do.
Azlo's banking services can be a great value to small businesses, but they're not for everyone. While some business owners will love the lack of monthly service fees and other fees, other business owners will find Azlo's unique limitations impossible to work with.
So make sure you understand your business's banking needs, and make sure you understand what Azlo has to offer.
And if the two happen to be the same? Then congratulations! Looks like you found a business banking match made in heaven.
Not sure Azlo is quite right for you? No problem.  There are many other banks to choose from like BMO Harris, PNC Bank, and M&T Bank. You can always open accounts with one of the other best online banks for small business instead.
Disclaimer
At Business.org, our research is meant to offer general product and service recommendations. We don't guarantee that our suggestions will work best for each individual or business, so consider your unique needs when choosing products and services.