The Best Website Builders for Nonprofits
---
Did you know that 90% of millennials said they would stop donating to a nonprofit they distrusted?1 That means it's more important than ever to have a well-designed site to highlight the trustworthiness and impact of your organization.
Last Updated: More than 6 months
We updated this page to reflect Weebly's new plan structure and pricing.
If you're running a nonprofit, you know better than anyone that time and money are hot commodities—and you don't have a lot of either. So why waste your most valuable resources on complicated website builders that cost too much and can't deliver the features you need?
Call us philanthropists, but we want to help. So we've compiled a list of the top website builders for nonprofits. Each of our choices features web hosting to simplify your site-building process, search engine optimization (SEO) tools to help your site show up higher on relevant searches, and premade templates for nonprofits like yours to help you create a professional site as quickly as possible.
In other words, these five website builders are great for anyone looking for a quick, easy, inexpensive website builder that doesn't skimp on the features.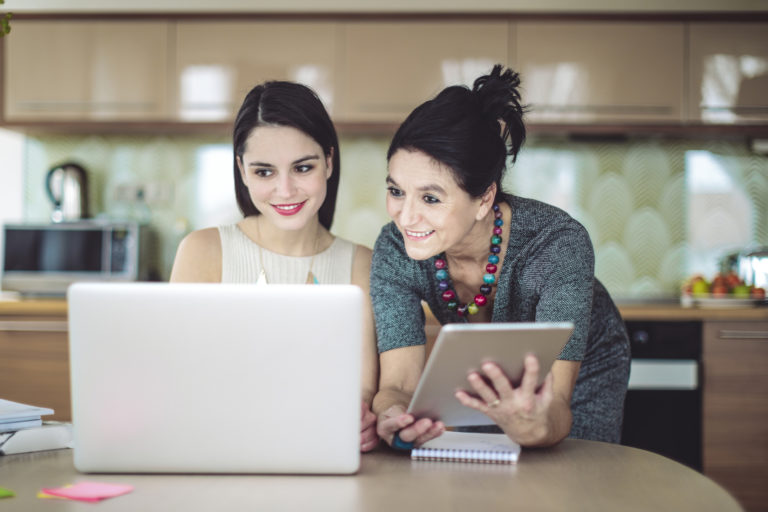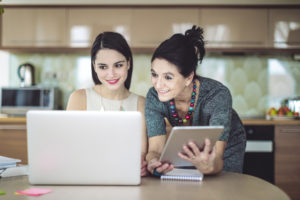 What about nonprofit website builders?
Nonprofit site builders like Morweb and CharityAdvantage are easy because you can pay someone else to do all the work for you. But you don't get full ownership of your site, and these builders are often unable to provide all the features you need. Plus, leading nonprofit builders like Morweb are exorbitantly priced—hardly ideal for nonprofits on a tight budget. So for this article, we're sticking to DIY builders that deliver more features at a lower price.
Wix: Best overall website builder
Looking to build a fantastic internet site to complement the message and community behind your nonprofit? Wix has everything you need.
Wix features a drag-and-drop interface and tons of templates designed just for churches and other nonprofits. That makes it extremely easy to create photo galleries, place custom forms, post content, and even place button links to your donation forms within your site's drop-down menu—all within just a couple of hours.
Of course, that's just the beginning. Wix also offers a number of tools and apps to help you customize your site to suit the needs of your users. You can create fundraising pages with elements to track progress toward your goal, post event calendars to display meeting times, and share downloadable online courses and other resources to support the mission of your nonprofit. The platform even has tools to let you livestream video—perfect for sharing classes or sermons with students or congregation members who can't make it in person.
But while we think Wix is a good fit for most nonprofits, it's not right for everyone. Most features are available on the Wix platform or in the Wix app market, but you may need to do some coding to get advanced options like a community forum.
Data effective 11/21/19. At publishing time, pricing and features are current but are subject to change. Offers may not be available in all areas.
*With annual payments
We like that Wix offers a free plan—perfect for small nonprofit organizations on a shoestring budget. But if you need anything more than a blog and a home page, you'll need to upgrade to a paid plan. Even on a paid plan, though, there's a good chance you'll have to pay a little extra to get all the features you need to successfully run your nonprofit:
Wix Shoutout: Wix's free email service includes up to three email campaigns (a.k.a. emails with multiple recipients per month). That's decent for a free plan, but if you need to send a weekly email, you'll need at least a Basic plan from Wix's email marketing tool.
Wix Scheduler Pro: This feature is a must-have if you plan to facilitate volunteer opportunities on your site.
Wix Video Pro: While Wix Video is included for free on all plans, you'll need to upgrade to the Pro version if you plan to livestream sermons and any other content longer than 10 minutes.
Third-party fundraising tools (like Donorbox): Fees vary depending on your provider, but you'll almost definitely have to pay extra for this function (since Wix doesn't have a built-in fundraising tool).
Finally, there are some limitations to what you can offer on the Wix platform. Wix doesn't provide a lot of storage space, so you're automatically limited as far as how many images and documents you can host on your site. Users are also boxed into using PayPal, Square, or Wix Payments for any recurring payments made on your site (which may mean paying extra fees).
Still, if you're looking for a website builder to help you build a well-designed website that enhances your online presence with a minimal amount of coding, Wix is a solid bet.
Squarespace: Best value
Whether you're running an educational institution, a brick-and-mortar nonprofit, or simply an online nonprofit, Squarespace can help you create the perfect site to engage your supporters.
Squarespace sites are known for their excellent design. There are tons of Squarespace templates focused particularly on nonprofit website design, and the platform features a drag-and-drop interface that makes it easy to customize your site, right down to your donate button.
While Squarespace doesn't offer a free plan, its Personal plan (the cheapest at $12 per month) includes tons of advanced features like unlimited storage, custom forms, and basic email options. You can also take advantage of Squarespace's top-notch e-commerce platform with the Business plan ($18 per month)—perfect if you're selling educational resources, courses, or merchandise.
There is a downside, though. Squarespace includes a lot of tools and options for nonprofits, but if you need anything outside of the norm, you'll probably have to pay more for it than you would elsewhere. Here's how just a few of those costs break down.
Squarespace plans and features
Data effective 11/21/19. At publishing time, pricing and features are current but are subject to change. Offers may not be available in all areas.
*With annual payments
One thing to keep in mind with Squarespace is while you can use buttons to link to donation forms on your site, you can't accept payments directly unless you upgrade to a Business plan or above. And if you want to set up recurring donations and subscriptions, you'll need a fundraising integration like Donorbox. Just keep on the lookout for additional fees (Donorbox charges a 1.5% fee if you raise more than $1,000 per month).
Also, Squarespace doesn't support certain education features. So while you can use your site's unlimited storage to host downloadable online courses, supporters can't complete courses and take quizzes on your site itself. For that, you'll either need to direct them to a third-party teaching platform or embed a third-party app like ConvertKit. And depending on the tools you use, that could cost you nearly $40 extra per month.
The same is true if you're trying to create a forum or members-only area on your site. That's a real bummer for nonprofits looking to create a one-stop shop educational or community resource.
Provided you're not trying to run an online university, though, Squarespace is one of the best tools you can use to build your site. The interface and excellent nonprofit web design templates make it easy to showcase your content in a visually appealing, professional layout. Plus, you get plenty of customization options to make your site your own with a minimal amount of work.
WordPress: Best site builder for content creation
If you're running a nonprofit that relies heavily on blog posts and images, WordPress is your friend.
WordPress is one of the leading content management system (CMS) platforms on the web. Translation: the platform is great for nonprofit organizations that need to write, publish, and share a lot of content.
Our favorite part about WordPress is the sheer number of customization options you get. There are (literally) thousands of nonprofit themes available for WordPress sites, so you have lots of options for getting started. From there, you get complete access to your site's code, so you can completely personalize your design and create the perfect site for your users.
The flip side of that customization, though, is it makes WordPress a bit overwhelming for first-time builders. Sure, you can add third-party tools and forms to your internet site, but if you don't know anything about CSS coding, it's unlikely you'll make it that far.
WordPress plans and features
Free
Premium
Business
eCommerce
Starting price
$0/mo.
$8/mo.*
$25/mo.*
$45/mo.*
Storage space
3GB
13GB
Unlimited
Unlimited
Custom domain
✘
✔
✔
✔
Online payments
✘
✔
Via Paypal
✔
✔
Recurring donations
✘
✘
✔
With Donorbox app
✔
With Donorbox app
Automated emails
✘
✘
✔
With plugin
✔
With plugin
Contract forms
✔
✔
✔
✔
Document downloading
✔
✔
✔
✔
Online course hosting
✔
✔
✔
✔
Event calendar
✔
✔
✔
✔
Online store
✘
✘
✔
✔
Online event registration>
✘
✘
✔
With plugin
✔
With plugin
Total cost
$0/mo.
$8/mo.*
$25+/mo.*
$45+/mo.*
View Plans
View Plans
View Plans
View Plans
Data effective 11/21/19. At publishing time, pricing and features are current but are subject to change. Offers may not be available in all areas.
*With annual payments
As you can see, most essential nonprofit features are available only with WordPress's Business plan and above. That's because WordPress itself doesn't offer a lot of baked-in features apart from basic forms, buttons, and blogs. Instead, WordPress users add functionality via plugins, which aren't available unless you upgrade to a Business plan or higher.
The good news is WordPress is an open-source platform, meaning anyone can create plugins that work on your site. So whether you need to create a site with complex fundraising tools, a custom drop-down menu, or a tricked-out event management system, there's probably an existing plugin for it.
This system isn't exactly easy to navigate, so if you're new to site-building or unfamiliar with coding, you may want to use a different platform. And while there are a lot of free WordPress plugins on the market, they're not always reliable. So depending on the features you need, you may have to pay hundreds of dollars per month just for your plugins.
But if you have coding experience or just want a simple way to display content and updates for your users, you should have no problem managing a well-designed nonprofit theme on WordPress.
Build your custom site today
Customize your website with an easy-to-use site builder that'll make your brand look professional and polished in no time. Start Building
Weebly: Best for on-site interaction
Some nonprofits (like amateur sports leagues and recreation nonprofits) need websites that emphasize interaction, which makes Weebly a logical choice for a website builder.
Weebly templates come with baked-in social media integration, so it's easy for users to share photos, events, and content on your site with a simple click of a button. Granted, Weebly plans don't include a ton of features. But the Weebly App Center features plenty of third-party apps and plugins for just about any extra feature you need.
Unfortunately, that means Weebly (like WordPress) sites may require a bit more coding than Wix or Squarespace sites. But if you only need a few key features and customization options for your site, Weebly could be the best site-building platform for you.
Weebly plans and features
Data effective 11/21/19. At publishing time, pricing and features are current but are subject to change. Offers may not be available in all areas.
*With annual payments
As you can see in the table above, some of the features that nonprofits find useful are available only with add-ons from the Weebly App Center and third-party developers—often at an extra cost.
Just take Weebly's email marketing feature. To access email templates or send newsletters to multiple recipients, you'll need to get a Weebly Promote plan. Weebly Promote plans start at $10 per month, though you'll have to upgrade to at least a Grow plan ($35 per month) to send automated fundraising emails. That makes Weebly's email marketing feature one of the most expensive on our list.
You'll also need some coding experience if you want to incorporate any third-party tools. For instance, if you want to add Eventzilla's event management tool or Donorbox's donate button to your site, you'll need to embed those codes into your site HTML. That can be overwhelming and potentially tricky if you don't have any experience with coding.
On the plus side, Weebly does deliver a decent number of features commonly used by nonprofits, including visually appealing photo galleries, social media sharing buttons, and document downloading for waivers and other participation forms. Basically, you get a well-designed site that enhances your online presence and delivers everything your users need.
Custom site builds: Best for unique needs
Let's face it: there may not be a single website builder to suit all the diverse needs of your nonprofit. Depending on your social advocacy group, church, or employee union, you may need multiple complex features (like robust event management tools and the ability to offer in-depth coursework). So what's the best solution for a nonprofit with diverse needs?
While we generally favor DIY website builders, some nonprofits may be better off getting a custom-built website. Fortunately, there are lots of options out there—including nonprofit website builder Morweb, which offers professional website design services in addition to its DIY builder.
With a custom design, you can give your users a truly customized experience that highlights your content and goes beyond the basic buttons and design features available on premade templates.
Take care, though. Some website designers charge monthly fees for access to your website, which basically allows them to hold your website hostage and denies you full ownership and control over your site. The last thing you want is to have to rebuild your site from scratch if you change platforms in the future, so make sure your web design provider charges a single up-front fee (rather than an ongoing monthly rate).
The takeaway
While nonprofit web design companies like Morweb can be decent options if you need a custom build, we tend to prefer drag-and-drop platforms with well-designed templates. Specifically, we like Wix and Squarespace, especially if you're running a video or image-heavy site on a budget.
However, if you have some coding experience and want greater customization over your site, WordPress (and its plethora of plugins) may be a good fit, particularly for nonprofits that want their written content to shine.
Conversely, if you have a lot of images and need to emphasize social interaction on your site, Weebly is your best bet since it features baked-in social media integration and sharing.
Whatever you choose, though, make sure your website builder includes web hosting (to simplify the setup process) and search engine optimization (SEO) features to help users find your site quickly on relevant searches. Good luck!
Short on time? Check out our guide to the best easy site builders on the web.
Disclaimer
At Business.org, our research is meant to offer general product and service recommendations. We don't guarantee that our suggestions will work best for each individual or business, so consider your unique needs when choosing products and services.
Sources