The Best Website Builders for Photographers and Artists in 2020
---
You put a lot of effort into making your photos beautiful, but not all website builders can do your work justice. Here are our top choices for website builders that accentuate your art and make your photography business operate smoothly.
Last Updated: More than 6 months
We made a couple of minor changes to emphasize that most (if not all) of the website builders we recommended for photographers are also excellent for visual artists. We also updated some of our info on Pixpa's offerings and perks.
While the right website building platform varies for every type of business, professional photographers' and visual artists' needs are dramatically different from other kinds of companies.
Art and photography businesses rely on visual content, so it's important that you select a website builder that offers visually compelling layouts and plenty of customization options to help you stand out from other photographers in your area. And naturally, you need enough storage space for your images and the right tools for your business (e.g., online scheduling, e-commerce, and private galleries).
That's a tall order, but don't worry—we've sorted through the best website builders and photo sites to bring you the top choices for photographers and artists.
Can't help but notice Imgur didn't make the cut
That's right. For this article, we're focusing on platforms that let you build a complete, multi-page business site. Photo hosting services like Flickr and Imgur don't quite qualify, but they're still great tools for visual artists. Read more about the difference between site builders and photo hosting services below.
How our top photography website builders stack up
The right art or photography website builder for you will depend on how you plan to use your website. The following options vary when it comes to storage space, maximum image size, pricing, and online store features—but they're all top-notch options for photographers and artists of all shades. Here's an overview of what you can expect with Pixpa, Squarespace, WordPress.com, Wix, and Format.
Pixpa
Squarespace
WordPress.com
Wix
Format
Starting price
$6/mo.*
$12/mo.*
$4/mo.*
$13/mo.*
$6/mo.*
Storage
1GB–Unlimited
Varies by plan
Unlimited
3GB–Unlimited
Varies by plan
3GB–50GB
Varies by plan
Unlimited
Number of image uploads allowed
200–Unlimited
Varies by plan
Unlimited
Unlimited
Unlimited
100–Unlimited
Varies by plan
Maximum image size
100MB
20MB
150MB
25MB
50MB
Private galleries
✔
✔
✔
✔
✔
Forms
✔
✔
✔
✔
✔
Scheduling
✔
✔
✔
✔
Pro plan and above
✘
Integrated workflow (client proofing)
✔
✘
✘
✘
✔
E-commerce features
Custom pricing, integrated e-commerce on galleries
Label printing, customer accounts
Integrations with shipping carriers
Custom tax and shipping rates
Integrated e-commerce on galleries
Commission and transaction fees
0%
0%–3%
Varies by plan
Varies by payment gateway
0%
0%
Other features
Client gallery apps, auto fulfillment with Print Labs, e-commerce functionality
Promotional pop-ups, donations, advanced site metrics
Advanced social media, Google Analytics integration
Google Analytics integration, $300 ad vouchers
Site setup with Format Expert, semiannual site tune-up, image protection
View Plans
View Plans
View Plans
View Plans
View Plans
Data effective 11/21/2019. At publishing time, pricing and features are current but are subject to change. Offers may not be available in all areas.
*Pricing based on yearly payment installments.
**With annual purchase.
Pixpa: Best overall
Pixpa gets our top spot for photography and art websites because it was literally made for artists—and it shows.
Pixpa is an all-in-one website builder for artists and photographers. Its templates are specifically designed to showcase high-quality visual content, and you get lots of customization tools to help you personalize every page. It also supports image sizes up to 100MB, so you don't have to scale down your images as much as you would on other platforms.
Most importantly, Pixpa offers tools to make running your photography or art business a breeze. For starters, you can monetize every gallery on your site, allowing customers to order prints anywhere they see an image.
Pixpa sites can also function as complete customer portals—so customers can book appointments, view photos from their sessions, request edits, approve proofs, order prints, and pay fees all in the same place. Pixpa even lets you send each client a custom app with their gallery, which they can access on their mobile devices. That way, they don't have to track down links or remember passwords before they can access their images.
Data effective 11/21/2019. At publishing time, pricing and features are current but are subject to change. Offers may not be available in all areas.
Pixpa also gets credit for being a complete website-building platform. With a Pixpa plan, you get website hosting and a complete site build rather than just a gallery or portfolio. That puts it a step ahead of most art- and photography-specific platforms on the market, but it's not a perfect tool either.
Pixpa plans offer limited storage, with regular plans maxing out at 10GB of space. Granted, you can add more storage to your plan for an additional rate, but extra storage is expensive (anywhere from $5 per month for 10GB to $80 per month for 10TB).
Still, if you're looking for a tricked-out, professional site that makes it easy to run your photography or art business, you can't do better than Pixpa.
Squarespace: Best budget option
While not the cheapest site builder on our list, Squarespace still gets our top pick for photographers and artists on a budget because it offers exceptional value.
Even with Squarespace's most basic plan, you get unlimited storage. That's a huge deal, especially considering other platforms on our list charge up to $25 per month for unlimited storage—if they offer it at all.
Squarespace is also great for web design. As a drag-and-drop website builder, Squarespace is easy to use. Plus, the platform integrates all of its features, so you don't have to deal with plugins. To top it all off, Squarespace's templates are professional-looking and image-centric, so it's easy to build a great-looking photography or art site even if you've never built a website before.
Finally, Squarespace offers e-commerce functionality on every site. So even if you sign up for a Personal plan, you'll get a fully functional e-commerce store where you can sell prints and other merchandise.
Data effective 11/21/2019. At publishing time, pricing and features are current but are subject to change. Offers may not be available in all areas.
Squarespace isn't all hearts and roses, though. For starters, Squarespace can't handle image uploads larger than 20MB, so you'll have to scale down your images to put them up. That said, scaling down your images cuts down on the web hosting space your site needs, and it makes your site load faster. Ultimately, that makes for a better customer experience.
Squarespace is also a lot slower when it comes to uploading, so if you're a busy photographer trying to upload lots of images to a client gallery at once, you may get frustrated with how long it takes Squarespace to get all your photos up.
But frankly, we think it's worth it—especially considering how inexpensive Squarespace plans are compared to its competitors.
Build your custom site today
Customize your website with an easy-to-use site builder that'll make your brand look professional and polished in no time. Start Building
WordPress.com: Best for all-purpose photography sites
WordPress.com offers the most customization options, tools, and features of any of the website builders on our list, so it's an obvious choice for photographers or artists who want a website that operates as a complete business.
Because WordPress is an open-source platform, developers can create custom plugins to meet just about any need. That gives you the flexibility to pick and choose the right tools for your business—whether you want an online booking system, client proofing, or a comprehensive e-commerce platform.
And because WordPress is such a widely used platform, there's lots of online support and integrations for WordPress sites. So if you want to share your photos on Facebook, Instagram, Pinterest, or other social media sites, you have plenty of tools to help you do it.
Data effective 11/21/2019. At publishing time, pricing and features are current but are subject to change. Offers may not be available in all areas.
If WordPress.com is so good, why isn't it our number-one pick?
Well, plugins are great for customizing your site and adding features, but they add extra wrinkles into the site-building process. Not all plugins are compatible with all WordPress themes, and you have to learn how to use each plugin you add. And because there are so many WordPress plugins available, it can be challenging to find the best one for your needs.
WordPress is also more expensive than other options, particularly if you need unlimited storage space for your images or want to add e-commerce functionality to your site.
But if you want ultimate control over your site (and you're not scared off by the overwhelming amount of customization options), WordPress is an excellent pick for your art or photography website.
Top WordPress themes for photographers
There are thousands of WordPress themes, and not all of them are good for image portfolios and galleries. Fortunately, we've reviewed the top photography website templates on WordPress to make your life a little easier. You're welcome.
Wix: Best for portfolios
Need an art or photography website that focuses on your portfolio? Wix has your back.
Like Squarespace, Wix offers stunning web design, with premade templates designed to highlight your visual content. Wix also offers a drag-and-drop interface and tons of tools to help you customize your page layouts and personalize your site.
Wix plans also include web hosting, so you can get everything you need for your portfolio website in one place. That makes it simple and easy to get your business up and running.
Wix plans
| | | | | | |
| --- | --- | --- | --- | --- | --- |
| | Three-year cost | Biennial cost | Yearly cost | Month-to-month cost | Learn more |
| Combo | $9/mo. | $10.50/mo. | $13/mo. | $17/mo. | View Plans |
| Unlimited | $12/mo. | $13.50/mo. | $17/mo. | $22/mo. | View Plans |
| Pro | $16/mo. | $18/mo. | $22/mo. | $27/mo. | View Plans |
| Business Basic | $18/mo. | $20/mo. | $23/mo. | $28/mo. | View Plans |
| Business Unlimited | $22/mo. | $23.50/mo. | $27/mo. | $33/mo. | View Plans |
| VIP | $31/mo. | $35/mo. | $39/mo. | $47/mo. | View Plans |
| Business VIP | $38.50/mo. | $42/mo. | $49/mo. | $56/mo. | View Plans |
| Enterprise | $300/mo. | $400/mo. | $500/mo. | $750/mo. | View Plans |
Data effective 11/21/2019. At publishing time, pricing and features are current but are subject to change. Offers may not be available in all areas.
Ultimately, we wouldn't recommend Wix to photographers who want an all-in-one site for their business.
Despite Wix's higher-than-average pricing, plans don't offer more than 50GB of storage space. That won't last long if you're uploading lots of high-quality images for each client. What's more, e-commerce features are available only on business plans, which automatically ups your price to at least $18 per month.
But if all you need is a visually compelling way to display your top images, the platform's easy-to-use interface, limited storage, and inexpensive basic plans may make Wix the perfect photography or art website builder for you.
Format: Best for website-building beginners
Format is another website builder specifically designed for photographers and artists.
Format offers 23 templates—all meant to highlight your images. The platform also features an easy-to-use interface that makes it easy to get your site set up in virtually no time at all.
And you can add as much written content as you want with unlimited blog posts on every plan.
Format is also a complete website builder, with hosting, custom domains, and everything else you need to manage your website.
Data effective 11/21/2019. At publishing time, pricing and features are current but are subject to change. Offers may not be available in all areas.
Now for the bad news. Format is a lot more limited than the other options on our list—both in customization options and e-commerce tools. So if you want a site that gives you complete control over image layouts on every page, Format is probably not the best choice for you.
Format also imposes limits on the number of images you can upload—at least on the Enthusiast and Pro plans. To get unlimited storage, you'll need to get the most expensive plan (Unlimited) for $25 per month.
That said, not every photography site needs complicated tools and endless storage. So if you're a first-time site-builder and want something simple, easy to manage, and low on complications, Format is a great choice.
Best free and low-budget website builders for photographers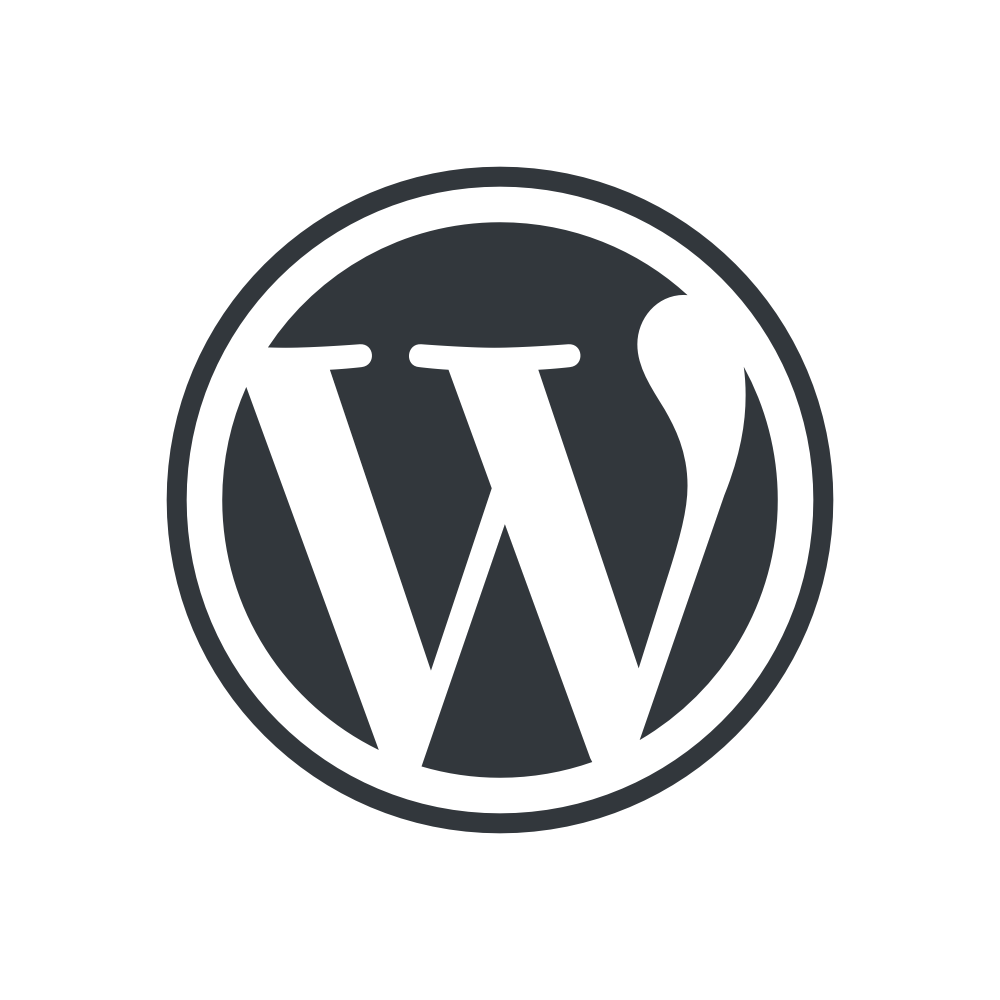 WordPress.com
WordPress.com: Best for large online portfolios
Professional photographers and artists on a budget can still enjoy many of the perks of WordPress.com, thanks to the platform's free plan. While free WordPress plans don't support plugins for extra tools, you can still personalize your site with custom templates. Plus, you get 3GB of storage—more than six times as much as the other free options we've included on our list.

Wix
Wix: Best for photography booking
Wix also offers a free plan, which includes 500MB of storage and access to all of Wix's templates. While a free Wix plan does not include e-commerce support or scheduling tools, you can add contact forms to your site. So if you need a simple way to showcase a few choice pieces and direct customers to contact you for bookings, a free Wix plan may just work.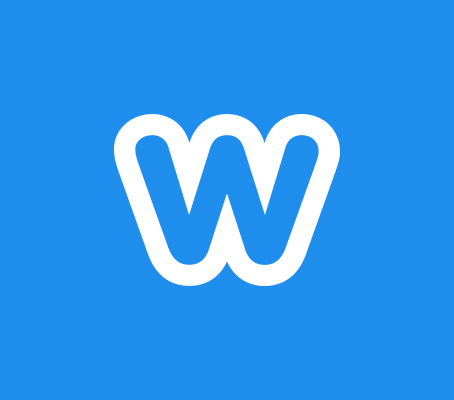 Weebly
Weebly: Best for building an online presence
While Weebly isn't our top choice for visual content, it does offer a free plan that may work well for artists and photographers on a budget. Unlike many of the other free options on our list, Weebly's free plan includes search engine optimization (SEO) and e-commerce features. That makes it easier for your business to be found by potential customers on search engines and sell products without breaking the bank on extra services and plugins.

SmugMug
SmugMug: Best for selling photos
SmugMug is a favorite among photographers because it includes unlimited storage, simple social media integration, and responsive templates that make your images look good on desktop and mobile devices alike. Best of all, it allows customers to order prints, even on the most basic plan. It doesn't offer all the professional site customization options you get with big-name site builders, but it gets the job done—not too shabby for just $4 per month.

SITE123
SITE123: Best for basic portfolio sharing
Like most of the free art and photography website builders on our list, SITE123 features limited storage space—500MB, to be exact. And while the platform does offer free website hosting and a few basic tools, it doesn't deliver much more than that (at least not on the free plan). However, it is easy to use, making it perfect for photographers who want a simple, no-nonsense portfolio.
Websites vs. photo hosting
So we've talked a lot about website building, but what about sites like Imgur or Flickr? Well, a lot of those photography tools you're familiar with aren't website builders at all—they're photo hosting services.
A website builder is a platform that lets you build an entire site, complete with a home page, contact info, and e-commerce options. Website builders often provide hosting for your website, custom domains, and templates to help you personalize your site.
Website builders let you build an entire site—complete with hosting, custom domains, and templates. Photo hosting services just provide . . . well, photo hosting.
Photo hosting services, on the other hand, provide just one thing: photo hosting for photographers. With a photo hosting service, you don't get any control over how your photos are displayed. Instead, photo hosting services show your work in a generic layout that's the same for all photographers on the site.
As you can guess, there are a lot of advantages to using a website builder rather than a hosting service. For starters, website builders give you more control over how your images are displayed. You also get more features, like appointment booking, e-commerce stores, and integrated client proofing (so your clients can give you feedback and request editing changes right there on your website). Plus, you can brand your site with your name and contact info, which makes your business look a lot more professional.
Website building platforms also give you more control over the back end of your site, so you can optimize your images for search engines and make it easier for potential customers to find your site through an internet search.
But if all you need is a quick, easy, and cheap way to share your photos and disseminate your work online, here are our top choices for photo hosting:
500px ($3.99 per month): Unlimited storage space for your images and the opportunity to sell licenses for your images through Getty Images and VCG.
Flickr (Free): Free hosting for up to 1,000 images or unlimited storage space for $4.17 per month.
Imgur (Free): Free unlimited storage for your images. Integrations with Reddit for easy uploading of content.
Finally, while the following options aren't searchable (and therefore won't help you win any new clients or facilitate print ordering), you can use them to store and share your photos with existing clients:
Amazon Prime Photos (Free-ish): If you have an Amazon Prime account, you already have access to Amazon Prime Photos. Amazon Photos allows Prime members to store an unlimited number of full-resolution photos at no extra cost. Not a Prime member? You can upload your visual content to Amazon for $11.99 per year (100GB of storage) or $59.99 per year (1TB of storage).
Google Photos (Free): Free unlimited storage for "high-quality" images (scaled down to 16 megapixels) or 15GB storage for original quality content (shared between Gmail, Google Drive, and Google Photos). Storage upgrade options cost between $1.99 per month (for 100GB) and $299.99 per month (for 30TB).
Dropbox (Free): Free Dropbox plans include 2GB of storage space, though you can upgrade your plan and get unlimited storage for $20 per month.
Sum-up
If you're a photographer, you need a website that makes you look professional and minimizes the effort of actually running your business.
For that, we recommend Pixpa, a photography and art website builder that delivers image-centric design, photography-specific e-commerce tools, integrated workflow for client proofing, and tons of great features that make it easier to do your job. However, WordPress is another great option for all-in-one photography sites (even if it's not the easiest to use).
Alternatively, Squarespace and Wix both offer premade templates that are easy to use and put your images front and center—though Squarespace is a better deal for artists and photographers on a budget due to its unlimited storage on all plans. Format also offers a simple website building platform for beginners, which works especially well if your website needs are pretty basic.
Want a photography website builder that doesn't skim on e-commerce features? Check out our guide to the best e-commerce site builders for a complete breakdown.
Disclaimer
At Business.org, our research is meant to offer general product and service recommendations. We don't guarantee that our suggestions will work best for each individual or business, so consider your unique needs when choosing products and services.