The Best WordPress Themes for Businesses in 2023
Around 1 million WordPress website owners switch their site theme every month1—sounds exhausting, right? Save yourself some trouble with our guide to the best WordPress themes for businesses.
Data as of 12/12/22. Offers and availability may vary by location and are subject to change.
If you're just getting started on your WordPress business website, finding a theme can be overwhelming. There are literally thousands of themes in the WordPress theme store, plus thousands more from third-party developers. How do you figure out which one has the features, aesthetic, and pages you need?
We used our business expertise to narrow it down to just a few gems—all of which are responsive (viewable on both mobile devices and desktops) and come in at under $100. We even analyzed both free and premium WordPress themes to find the best options for business owners. Our favorite one has to be Avada with its 250+ layouts and low fee.
Basically, whether you're looking for minimalist WordPress blog themes, cheap themes, or something simple and easy to use, there's something on this list for you.
Best WordPress themes for businesses
:

Best overall WordPress theme for small businesses

:

Best for artists and photographers

:

Best for writers, bloggers, and online publications

:

Best for nonprofits and churches

:

Best for ecommerce support
Avada: Best WordPress theme for most small businesses
Data as of 12/12/22. Offers and availability may vary by location and are subject to change.
Avada is the best-selling premium WordPress theme of all time—and for good reason.
Avada is the OG multi-purpose parent theme. It includes functions and applications for just about any type of business, from real estate agencies to travel blogs. And since it's a WooCommerce theme, Avada allows you to set up an ecommerce store smoothly and easily.
Avada also comes with its own drag-and-drop builder (Fusion Builder), which you can use to customize literally any part of your site. We also love that you can disable responsiveness for individual elements on each site page. That way, you can make specific widgets visible on only mobile or desktop.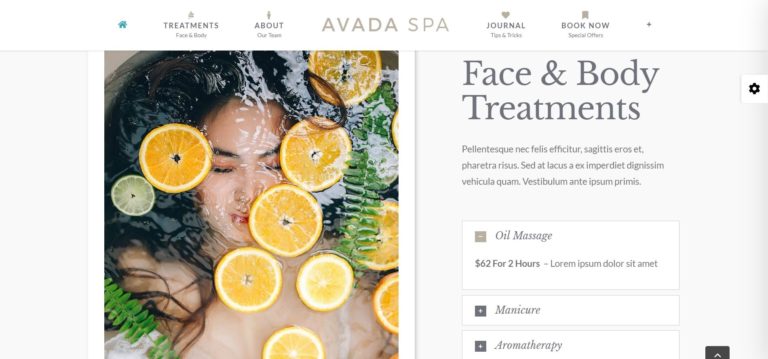 Of course, such extensive customization isn't for everybody. If you're looking for something a little lower maintenance, your Avada purchase also comes with over 40 pre-built websites and more than 250 premade page layouts. All you have to do is fill in your content and images, then tweak the colors and fonts using your WordPress Theme Customizer. Easy peasy.
Whether you stick with the parent theme or opt for an industry-specific child theme, though, Avada delivers a quality product. All Avada themes are mobile-responsive, so your customers can access your site on both desktop and mobile devices. And it features a professional-looking, minimalist design, accented by wow-factor additions like parallax scrolling.*
Not bad for just $69.
*Parallax scrolling: A computer graphics trick that makes the background of an image move faster than the foreground as you scroll, which creates the illusion of depth and immerses the reader in the site design.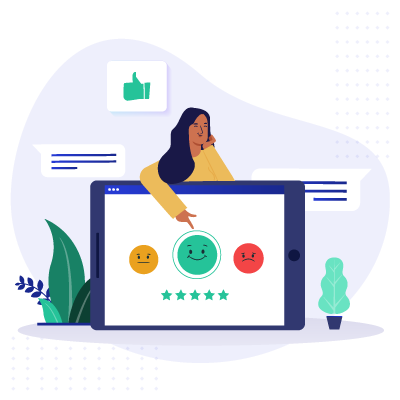 Expert Advice, Straight to Your Inbox
Gain confidence in your business future with our weekly simple solutions newsletter.
Divi: Best WordPress theme for artists and photographers
Data as of 12/12/22. Offers and availability may vary by location and are subject to change.
Divi is the flagship product of developer Elegant Themes, and it's been a top dog among WordPress themes for years now. And like Avada, it certainly lives up to its reputation.
Divi is a premium theme framework, and it includes access to all of Elegant Themes's 800+ templates and blog layouts. It comes tricked out with an easy drag-and-drop editor too, so you can customize your site design in real time.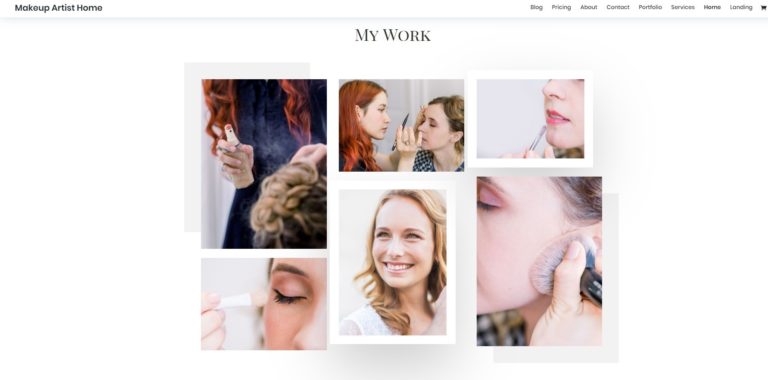 While Divi does offer WooCommerce support and has a reputation as one of the best WordPress themes for blogs, we actually think it's an ideal theme for photographers and artists looking to display their work.
Divi (and its accompanying child themes) is fully responsive, so you don't have to worry that your artistic talents will go unnoticed thanks to the site glitching on mobile devices. Plus, you get tons of customization options to personalize your photo galleries, and the portfolio layouts are minimalistic but still professional.
Divi comes in at $89 per year, so it's definitely the priciest option on our list. But you can opt to pay a flat $249 for lifetime access. And frankly, we think the features, customization, and versatility of the platform make it a solid choice for any business looking to highlight its photography and artwork.
Astra Pro: Best WordPress theme for writers, bloggers, and online publications
Data as of 12/12/22. Offers and availability may vary by location and are subject to change.
Whether you're running an online blog, newspaper, or magazine, Astra Pro has the tools you need to make your content pop.
For content publishers who need to funnel users to the next piece of content, speed is vital, and Astra Pro is optimized for speed. In other words, you won't have to worry about your theme slowing down your website (like you would with sub-par themes).
Astra Pro also offers excellent layouts for portfolios, plus tons of customization options to help you optimize the existing design. As writers and website owners ourselves, we really appreciate that Astra Pro lets you set breakpoints for your headers. While the out-of-the-box responsiveness of Astra is good, we like that site owners can have such in-depth control over how their site looks on mobile.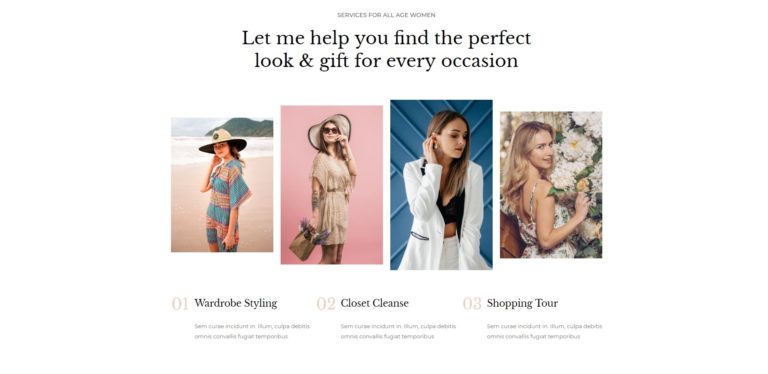 Astra Pro also comes fully loaded with tons of extra blog layouts, spacing control, and custom navigation—all critically important when your written content is the meat of your website. And of course, Astra Pro is easy to edit with the Elementor page builder, and the theme offers WooCommerce support in case you ever want to sell books and other merch.
Astra Pro rings up for a low $59 per year, so we can understand why it's one of the most popular WordPress themes on the market. Alternatively, you can make a lifetime purchase of Astra Pro for $523 and avoid paying yearly subscription rates for your theme.
Eduma: Best theme for nonprofits and churches
Data as of 12/12/22. Offers and availability may vary by location and are subject to change.
Eduma (sometimes referred to as the Education WordPress or Education WP Theme) was originally designed for schools, so it was literally made with nonprofit WordPress websites in mind.
Sure, there's a wide range of features that could be useful to a nonprofit. And Eduma has them all. Want to sell merchandise or accept donations online? Eduma has a fully responsive layout for it, along with WooCommerce integration. Want a rotating carousel of recent pictures from your latest activities? The theme is compatible with the Slider Revolution plugin, so you can display your photos prominently on your home page.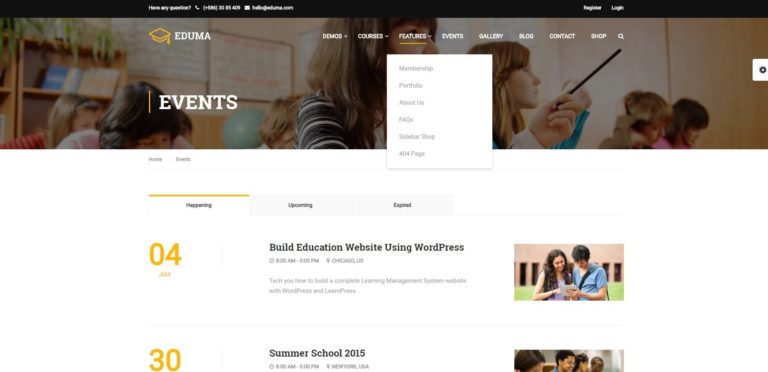 Eduma even includes BuddyPress (WordPress's top social networking plugin), so you can turn your website into a beautiful forum for your community.
We especially like that Eduma comes with over $500 worth of LearnPress add-ons, like drag-and-drop course editing that you can customize with the super-simple Visual Composer page builder. It also allows for a fully baked blog and embedded video—perfect for sharing sermons that your whole congregation can access remotely via your website. And all Eduma template designs are mobile-friendly and optimized for speed.
Eduma is a premium theme, so it will set you back about $69. But if you're in the market for nonprofit or church WordPress themes, Eduma's a good bet.
Jupiter X: Best theme for ecommerce support
Data as of 12/12/22. Offers and availability may vary by location and are subject to change.
Our last premium WordPress theme is Jupiter X: our top pick for ecommerce stores.
While many of the other options on our list would also be excellent choices for a custom, responsive ecommerce shop, we picked Jupiter X because it provides customization options specifically for ecommerce.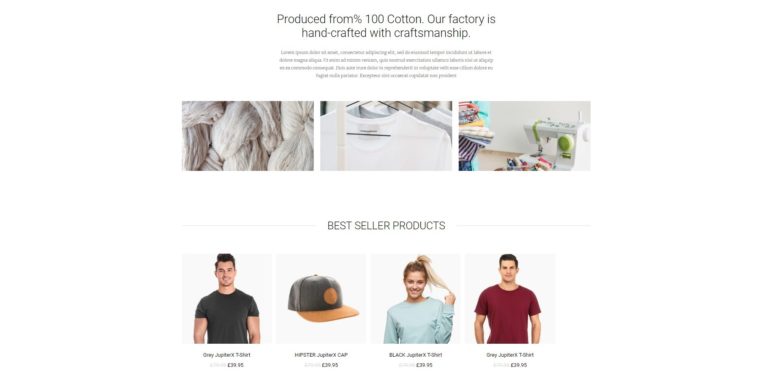 Jupiter X comes with over 150 website templates, plus over 100 predesigned page block templates. According to the theme's info page, you can create custom blogs and "billions" of portfolio styles, all of which you can easily edit with the Elementor page builder.
Our favorite thing about Jupiter X, though, is the fact that you can design your online shop from the ground up, using slider plugins to showcase your featured products, custom headers, and personalized product pages to reflect both your products and your brand. And naturally, it all looks great on mobile devices and desktop computers alike.
Jupiter is pretty reasonably priced for such a fleshed-out WooCommerce theme, ringing up for just $59.
Best free WordPress themes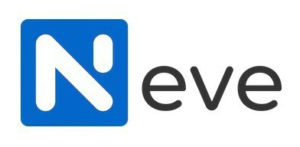 Best free WordPress theme for local businesses: Neve
Looking for a free theme that offers a comparable minimalist design? Look no further than Neve. Neve is compatible with Visual Composer and the major website builder plugins on WordPress—just in case you don't like using WordPress's normal interface. And like Avada, Neve offers tons of features, responsiveness, and parallax scrolling effects, giving you freedom to make the best possible website regardless of your business. Be warned, though, that Neve is not compatible with WooCommerce unless you upgrade to a Neve Business plan for $59 per year.

Best free theme for artists: Colormag
Colormag is, in our opinion, one of the best WordPress magazine themes available—which is especially impressive considering it's free. Even though it's meant for online magazines, Colormag offers lots of features for artists and photographers as well. The theme naturally highlights your images in attractive layouts, and you can customize descriptions of your piece with custom headers, fonts, and other advanced typography options. Plus, the theme is responsive, easy to edit with drag-and-drop editor Elementor, and compatible with WooCommerce—just in case you want to sell prints and other merchandise.

Best free ecommerce WordPress theme: Flash
If you're looking for a free WordPress theme that can keep up with your ecommerce needs, we recommend Flash. This theme includes seven demo websites to get you inspired, plus multiple blog layouts and over 18 custom widgets. It also delivers multiple "premium" features, including sliders, team bios, portfolios, and an animated count number to keep time on flash sales or track your "customers served" count. Flash is also WooCommerce-compatible and features a responsive design that allows your customers to shop from virtually anywhere.
Data as of 12/12/22. Offers and availability may vary by location and are subject to change.
How do WordPress themes work?
Before we get too far into this, let's talk about what a WordPress theme is and how they work. That way, you'll have a better idea of which features are important to your business—and why we're so confident in our picks.
Open-source programming and themes
WordPress is open-source, which means anyone can contribute features and tools to the platform. So if you're savvy with HTML or CSS, WordPress allows you to (theoretically) develop your own site from scratch without a theme. But since most of us didn't take computer programming in school, the vast majority of WordPress site owners have to use a theme to build their site.
A WordPress theme is basically a set of layouts and templates that can be loaded onto your site automatically.
A WordPress theme is basically a set of layouts and templates, put together by a web designer. The web designer writes the code for the template, which powers the features on your site (like an event calendar or contact form), determines the design of your site, and sets the rules that your site follows (e.g., every H1 header on your blog will be 24 pixels high).
Site owners can then add themes to their WordPress site, which automatically loads the theme's design, features, and rules. And because WordPress is an open-source platform, this code can be modified and adapted by site owners to create a completely customized site.
Here's the problem: if the web designer has to update the theme's code to fix a security flaw or improve performance on a theme feature, it resets all the customization on your site and you're back to square one.
But don't panic—web designers have drawn inspiration from parent-child relationships to create a solution.
Go with us for a second. Real-life children are created using a parent's DNA, so they often look similar to their parent and adopt similar behaviors. Children refer to their parent when feeling unsure, and they depend on their parent for support. But children eventually grow up, go out into the world, and develop in unique ways that differentiate them from their parents.
Child themes come with support and automatic updates, but may limit your creative control. Parent themes give you complete power over your site, but may not be the best option if you don't have coding experience.
Web designers used this model to create theme frameworks, often called "parent themes." Parent themes include the coding for all the essential functions and features of your site (the DNA, if you will). Then designers create "child themes" on top of those frameworks, which can be distributed to site owners.
Child themes can incorporate any or all of the functions coded into the parent theme (like an image gallery feature or email sign-up box), so they often look and function the same as their parent theme. But child themes don't contain any of the coding that affects the function of your site. Functional code all lives within the parent theme, and anytime your site needs those functions, it refers back to its parent theme.
Typically, though, the coding for design elements lives in the child theme. That means site owners can use the WordPress Theme Customizer tool to change the code for their site's colors, fonts, and layouts to create a completely unique, personalized site—all without touching the root code that actually makes the site work. This also allows web designers to fix and improve the code for your site without undoing all of your customization.
Here's the main point: most WordPress themes on the market are child themes, which means you get support if anything on your site stops working. But it also limits your control over your site.
Alternatively, you can use a parent theme like StudioPress's Genesis Framework or Elegant Themes's Divi to get input over every aspect of your site. That said, if you're not familiar with coding, you're probably better off sticking with a child theme.
WordPress plugins are basically bundles of code that add a function (or group of functions) to your site. So if your theme doesn't offer a feature you need for your site, you can add it to your site separately.
While designers generally try to create plugins that work with any theme (and vice versa), not all plugins and themes are compatible. So it's usually a good idea to select a plugin-friendly theme, then double-check compatibility before adding new plugins. You don't want to spend $35 on the Smart Slider 3 plugin, only to break your site because your theme wasn't compatible with the new plugin's responsive design.
Once you have the plugins you need (and checked that they're compatible with your theme), you can start placing custom widgets.
Custom widgets are the elements you place on-page to give your website the features you want it to have. Think of it this way: the WooCommerce plugin gives you product search capabilities, but in order for your customers to use that feature, you have to actually place your search bar widget on your page.
Our recommendations include as many vital features as possible so you don't have to comb through thousands of plugin and widget options.
Depending on the widget, plugin, and theme you're using, you may or may not be able to customize your widgets. If customizing every inch of your site is important to you, try to stick with plugins that offer design customization. And make sure all your plugins and widgets are mobile-responsive for smartphone and tablet screens—otherwise you're liable to break your whole site.
With all that in mind, we tried to limit our recommendations to themes that incorporate as many vital features as possible. That way, you don't have to comb through thousands of WordPress plugins to find one that'll work with your theme.
*Responsive = adapts to fit smaller screens (like a smartphone or tablet).
WordPress.org or WordPress.com?
Believe it or not, there is a difference between WordPress.org and WordPress.com—at least in terms of hosting. When it comes to themes, though, both options are created equal. All the themes on our list should offer fully responsive layouts on both platforms (though you'll need to buy or download your theme again if you ever switch from one platform to the other).
As we researched all the options, we realized yet again just how many great themes are available on WordPress. While we know that's great news for business owners on WordPress, it was also a little overwhelming—something we're sure other entrepreneurs feel when setting up their site for the first time.
Fortunately, we think the responsive WordPress themes we've outlined above are some of the best on the market. Avada, Divi, Astra Pro, Eduma, and Jupiter X all feature easy-to-use editors and layouts that perfectly suit their respective industries. Likewise, we feel that Neve, Colormag, and Flash are top choices if you're looking to build a feature-rich WordPress site without breaking the bank.
Now that you know your theme options, it's time to get started. Check out our guide to building a WordPress website to make sure you don't miss a key step!
A WordPress theme is basically a set of layouts and templates, put together by a web designer. The web designer writes the code for the template, which powers the features on your site (like an event calendar or contact form), determines the design of your site, and sets the rules that your site follows. Themes make it easier for you to design a website with no coding experience required.
There are a few WordPress theme marketplaces that you can use, like ThemeForest. Other themes are available directly through WordPress.
Astra and Divi, two of our top WordPress theme choices, are two of the most popular themes on WordPress. And it makes sense—Divi offers over 800 templates while Astra has over 180 templates. They both make it easier to design your website for a low fee.
Yes! There are over 8,000 themes available on WordPress. Our favorites are Neve (for small businesses), Colormag (for artists), and Flash (for ecommerce). But you can find thousands more on WordPress's website.
To come up with our list of the top WordPress themes, we looked at themes that had been frequently downloaded, along with their pricing, features, and the number of templates and layouts available for users. We primarily focused on themes that could work for a variety of users—from small business owners to artists and photographers to nonprofits.
Disclaimer
At Business.org, our research is meant to offer general product and service recommendations. We don't guarantee that our suggestions will work best for each individual or business, so consider your unique needs when choosing products and services.