How To Accept Crypto Payments in 2023
Learn how to get started with crypto payments so you can stay competitive in the increasingly popular cryptocurrency space.
Small businesses across the US are starting to find ways to capitalize on the rise of cryptocurrency, but many are stumped on how exactly to begin accepting crypto payments. Fortunately, there are quite a few options available on the market today.
You can use Stripe to accept cryptocurrency
Stripe is a particularly good option because of its global reach and support for numerous cryptocurrencies, including Bitcoin, Litecoin, Ethereum, and many others. This versatility makes it easy for your business to provide a wide variety of payment options to your customers, regardless of their preferred cryptocurrency.
It's important to note that using Stripe requires some programming know-how. Stripe allows you to design your own personalized payment processor using their API. This is great because it offers a lot of flexibility, but can be difficult to use if you don't have your own programming expertise (or access to a programming expert).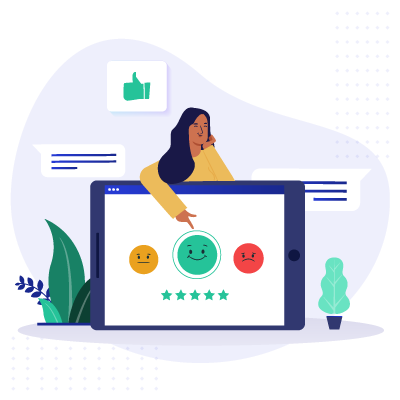 Expert Advice, Straight to Your Inbox
Gain confidence in your business future with our weekly simple solutions newsletter.
You can use brands that specialize in crypto payments
Many small businesses use services like BitPay, Coinbase Commerce, CoinGate, or GoCoin. These brands specialize in helping businesses accept cryptocurrency payments, and they make it very easy to integrate this functionality into your business website or online store.
These platforms also allow you to accept multiple types of cryptocurrencies as payment for goods and services, which offers a lot of flexibility for your customers.
With BitPay, you can also avoid the volatility of cryptocurrencies. Since the value of digital currencies can fluctuate so much, you may want to use a processor that will immediately convert the crypto into fiat currency. BitPay does this automatically for all transactions.
Not all cryptoprocessors have this functionality, but that may be OK if you're looking to increase your own holdings in cryptocurrency. That said, you may decide to only allow customers to pay you in the particular type of cryptocurrency that you deem most stable.
You can choose which cryptocurrencies to accept
The best cryptocurrencies to accept as payment will depend on your business. Some businesses may want to focus on well-known currencies like Bitcoin or Ethereum, while others may want to explore some of the smaller and lesser-known coins.
There are a number of factors that businesses should consider when choosing which cryptocurrencies to accept, including:
The popularity and liquidity of the currency
The fees associated with processing payments in that currency
The volatility of the currency
The ease of integration with existing payment processing systems
Bitcoin and Ethereum are two of the most popular cryptocurrencies in the world. They both have high liquidity and are relatively stable, making them good choices for businesses looking to accept crypto payments. However, Bitcoin and Ethereum have historically had periods of volatility, so businesses should be prepared for fluctuations in their exchange rates.
Be sure to do thorough research to determine which currencies make the most sense for you to
How to know which cryptoprocessor is right for you
At a basic level, all cryptoprocessors function in the same way. They act as a mediator between your business and a cryptocurrency network, giving you tools to easily accept payments and convert them to your desired currency.
One of the biggest differences between cryptoprocessors is their approach to fees. For example, while Coinbase Commerce and BitPay charge flat-rate fees for each transaction, GoCoin and CoinGate base their fees on the currency being used and then charge a percentage on top of that.
Another key factor to consider is the range of cryptocurrencies that different cryptoprocessors support. For example, while Coinbase Commerce supports all four major cryptocurrencies— Bitcoin, Ethereum, Litecoin, and Bitcoin Cash—GoCoin only supports Bitcoin and Ethereum.
Finally, it's worth considering the geographical reach of different cryptoprocessors. For example, while BitPay is available in nearly 200 countries, Coinbase Commerce is currently only available in 42.
Cryptocurrency is becoming more and more popular as a form of payment, and small businesses should start preparing to accept it. There are a number of different processors that make it easy for businesses to accept crypto payments, and each has its own advantages and disadvantages.
Bitcoin and Ethereum are two of the most popular currencies, but businesses should do their research before deciding which cryptocurrencies to accept. They should also consider factors like fees, volatility, and integration with existing systems when choosing a processor.
With the right processor, you'll be ready to take your small business into the crypto future.
Disclaimer
At Business.org, our research is meant to offer general product and service recommendations. We don't guarantee that our suggestions will work best for each individual or business, so consider your unique needs when choosing products and services.