Stripe Capital Review 2023
Get all the details about the costs, payment structure, and requirements of a Stripe Capital loan.
Data as of 12/19/22. Offers and availability may vary by location and are subject to change.
Just find a loan offer from Stripe Capital on your Stripe dashboard and not sure if you should accept it or not? Been using Stripe for payment processing and curious about how you get a loan offer? Or thinking about getting started with Stripe and wondering if its working capital is any good?
In this Stripe Capital review, we'll address all those concerns and more. We'll tell you all the things we like about Stripe (like its low borrower requirements and fast funding speeds), and we'll explain our biggest concerns (like the repayment structure, application process, and lack of information).
By the end of this Stripe review, you'll know all about Stripe Capital and whether it's right for your small business.
No credit score requirement or credit check
Next-day funding available
Low business age and revenue requirements
Merchant cash advance-like structure
No option to manually apply
No listed loan amounts or fees
Stripe Capital products and pricing
Stripe Capital has exactly one funding product: a short-term loan. Well, sort of. See, Stripe Capital calls it a loan, but it works a lot more like a merchant cash advance.
Most loans have strict payment schedules (monthly, weekly, or daily) with set payments, but Stripe Capital just takes a percentage of your Stripe payments―like a merchant cash advance provider would. Likewise, traditional business loans have interest rates. Stripe Capital loans, like merchant cash advances, come with a set fee amount that you have to pay.
So why does Stripe Capital call its funding product a business loan? Simple: Stripe working capital loans require you to repay your loan within 18 months. Merchant cash advances don't have a specific repayment deadline.
That doesn't really make it better, though. You still get the downsides of a merchant cash advance―like high fees that don't get discounted with early repayment.
Stripe Capital products and pricing
| | | | | |
| --- | --- | --- | --- | --- |
| Product | Min./max. loan amount | Lowest listed rate | Repayment terms | Get a loan |
| Short-term loan | Unlisted | Unlisted (fixed fees) | 18 mos. | Apply Now |
Data as of 12/19/22. Offers and availability may vary by location and are subject to change.
But with a Stripe loan, you don't even get the (theoretical) benefit of merchant cash advances, which is that your payments adjust to your business profits. Because sure, Stripe only takes that set percentage of your credit card payments―but if that amount isn't high enough, you'll have to supplement with additional payments.  
At any rate, Stripe doesn't publish many details on its loans. We don't know what loan amounts it offers, for example. The Stripe Capital website uses samples loan sizes ranging from $15,000 to $25,000, but its FAQ also suggests you can get loans over $150,000. We suspect that $20,000-ish is more typical (on the small side for a business loan), but we don't know for sure.
Likewise, Stripe doesn't list loan fees. Its sample loans have a 10% fee, but we've seen reports of business owners getting fees up to 20% of the amount borrowed. (Remember, this is a fixed fee―not an interest rate.) That makes Stripe loans cheaper than many merchant cash advances, but more expensive than traditional small-business loans.
We didn't find any concrete repayment rates, either. Its website showed sample loans with repayment rates ranging from 6% to 15%.
Of course, Stripe will give you more details when you get a loan offer. But how do you get one of those? Stripe says it looks for the following:
At least six months of history with Stripe payment processing
At least $5,000 processed through Stripe payments per year
Steady sales volume
Plenty of different customers
A growing amount of payments
Even if you have those, though, you can't actually apply for Stripe working capital. Instead, you have to wait for Stripe to give you a loan offer through your Stripe dashboard.
And that covers the basics of Stripe Capital business loans. But let's dig deeper into what we like about Stripe Capital, what we don't―and how it compares to other small-business loan companies.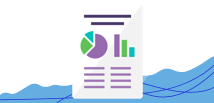 Don't Make a Mistake That Costs You Your Funding
Apply confidently for a loan with our free guide. Enter your email below and we'll send it to you shortly.
While Stripe Capital isn't our favorite business lender, it does have a few noteworthy features.
The most notable? The lack of typical business loan requirements. While other  business loan providers look for high revenue amounts (usually over $100,000 per year) and older businesses (generally at least one year), Stripe doesn't mind young, growing businesses.
Even better, Stripe doesn't check your credit score at all―making it one of the few small-business loans with no credit check. So whether you have fair credit, bad credit, or great credit, you can still qualify for Stripe working capital. That makes Stripe great for many business owners who wouldn't otherwise qualify for loans.
Another nice feature? Stripe offers pretty quick funding times. After your loan application gets approved (which usually happens the same day you finalize your application), it takes just one or two days to see money appear in your bank account. In other words, Stripe moves way, way faster than traditional business lenders.
And speaking of other lenders, let's compare Stripe Capital to some of its closest competitors.
Stripe Capital vs. the competition
Stripe Capital competes more with online lenders that offer alternative business loans than it does with traditional lenders (banks).
Alternative lenders tend to have lower borrower requirements (like credit score, business age, and revenue requirements) than traditional lenders do. But Stripe Capital has lower requirements than even most online lenders. As we said, it doesn't check credit at all, and it accepts younger, lower-earning businesses than the competition.
Compare Stripe Capital vs. competitors
| | | | | |
| --- | --- | --- | --- | --- |
| Lender | Min./max. loan amount | Lowest listed rate | Min. credit score | Get a loan |
| | Unlisted | Unlisted | N/A | Apply Now |
| | $5,000/$250,000 | 6.20% interest | 625 | Apply Now |
| | Up to $150,000 | 4.66% draw rate | 600 | Apply Now |
| | $2,000/$250,000 | 2.00% monthly fee | Unlisted | Apply Now |
| | $5,000/$250,000 | 29.90% APR | 600 | Apply Now |
Data as of 12/19/22. Offers and availability may vary by location and are subject to change.
On the other hand, Stripe Capital does cost more than many other business lenders. Its fixed fee setup means you can't save money on interest by repaying your loan early. And even among other lenders that have fixed fees (like Fundbox and Kabbage), Stripe Capital appears to fall on the expensive side.
Not that we know that for sure. Because again, Stripe doesn't publish its loan fees (or loan amounts or repayment rates), making it hard to directly compare it to other lenders.
Still, we expect Stripe Capital loans to be easier to get than loans from other lenders―but at a higher price.
Oh, and before we move on, we should point out that three other loan companies work almost exactly the same way as Stripe Capital: PayPal Working Capital, Shopify Capital, and Square Loans (formerly Square Capital) also base their lending on your payment processing and use similar fee structures. But since, like Stripe Capital, you can't simply apply for their loans, we think it's more useful to compare Stripe to other business lenders.
We've already mentioned some of our gripes with Stripe Capital, but they're worth going through again.
We hate it when lenders don't publish much information about their loans―and boy does Stripe keep the details hush hush.
We wish Stripe Capital would clearly publish loan amounts, loan fees, retrieval rates, and any other relevant loan details. That way, you could know whether or not you're interested in Stripe Capital before you get a loan offer―rather than feeling like you have to make a quick decision when you do get one.
Merchant cash advance-like loans
We also really dislike how similar Stripe Capital's short-term loans are to merchant cash advances.
Like we said earlier, Stripe loans give you the downsides of high fees and irregular payments―plus the extra downside of potential extra payments.
That can really mess with your business's cash flow―especially if you don't process as many payments as you expect. So borrow very carefully.
Best Small-Business Loans
And finally, we dislike that Stripe doesn't let you manually apply for a loan.
Sure, Stripe automatically deciding whether or not to give you a loan offer can save you time. (After all, you won't waste time and effort on an application that gets denied.) But it also means you can never really plan on having a Stripe loan―you just have to hope you get an offer at some point.
We always encourage thoughtful, well-planned borrowing over spur-of-the-moment loans, so that model makes us wary.
We'd much prefer if you could apply for a Stripe loan when you need one rather than feeling the pressure when you get a surprise loan offer.
At any rate, Stripe's application process keeps us from recommending it to anyone other than active Stripe users.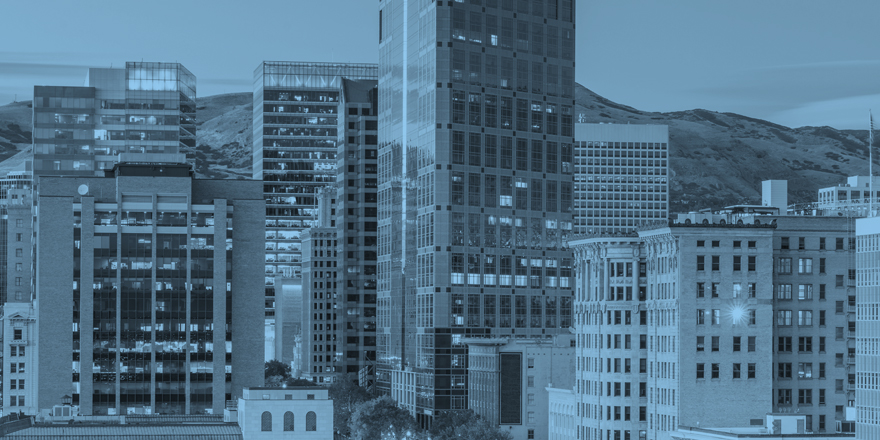 Browse hundreds of loan options, custom-tailored to your business and budget needs, from a single, simple platform.
If you're a small-business owner who uses Stripe for payment processing, we see several things to like about Stripe Capital. It has low borrower requirements overall, and Stripe doesn't even check your credit score. Plus, Stripe can get you money very quickly―in just a day or two.
But we don't recommend Stripe to business owners who don't already use Stripe for payment processing. After all, Stripe doesn't let you manually apply for loans, so you shouldn't sign up for Stripe in the hopes of getting a loan.
Even Stripe-using business owners should borrow cautiously, since Stripe doesn't publish many loan details―and the ones it does publish make it look too much like a merchant cash advance.
Put simply, Stripe Capital isn't one of our favorite lenders, but it can be a good option for Stripe users in need of funding.
Not ready to commit to Stripe Capital? Check out some alternative options on our list of the best fast and easy business loans.
No, using Stripe will not affect your credit score.
No, Stripe does not run a credit check when you apply for a Stripe Capital loan.
How do you earn Stripe Capital?
To qualify for a Stripe Capital loan, you'll need to use Stripe for at least six months and process at least $5,000 in Stripe payments per year. Stripe will also look at factors like the size of your customer base, your business's growth rate, and more.
Is Stripe Capital available in the UK?
No, Stripe Capital isn't available in the United Kingdom. Stripe Capital only lends to US-based businesses.
Disclaimer
At Business.org, our research is meant to offer general product and service recommendations. We don't guarantee that our suggestions will work best for each individual or business, so consider your unique needs when choosing products and services.