Should Your Small Business Accept Cryptocurrency in 2023?
The rise of cryptocurrency has prompted businesses to take a deeper look into this intriguing financial technology. Many are realizing that cryptocurrencies are here to stay, with some experts theorizing it will be the future of the financial sector.
With all this hype and the wild swings many cryptocurrencies have experienced this year, many small-business owners have been left wondering what to do to capitalize on this boundary-pushing technology. We'll take a look at what some businesses are currently doing about cryptocurrency and then examine simple ways you can incorporate crypto into your business.
Cryptocurrency Definition
Cryptocurrency is a digital currency built on a technology called blockchain.
Modern businesses accept cryptocurrency payments
According to a study done by Skynova, an invoice services provider, 32% of small-business owners said their company currently accepts cryptocurrencies. Of the cryptocurrencies accepted, Bitcoin, Bitcoin Cash, and Ethereum are the most common.
These numbers mean about 2/3 of small businesses that aren't currently accepting cryptocurrencies. About half of these business owners said they don't plan to accept cryptocurrency in the future, while one fourth wants to accept cryptocurrency but doesn't know how.
These numbers show a trend toward adopting cryptocurrencies but also some trepidation and confusion regarding embracing the technology.
In order for you to make the right decision, it's important to know the benefits and disadvantages of accepting cryptocurrency.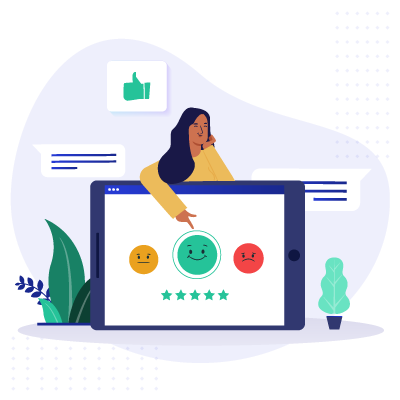 Expert Advice, Straight to Your Inbox
Gain confidence in your business future with our weekly simple solutions newsletter.
Benefits of accepting cryptocurrency into your business
Probably the best way to get involved in the crypto game is to start accepting payments from platforms like Bitcoin and Etherium. We'll discuss how to do this later, but for now we'll focus on the benefits of accepting crypto payments for your products and services.
Crypto won't drastically change the number of standard payments you take.
The first thing to note is that if you do start accepting cryptocurrency, it's unlikely that it'll drastically change the share of payments you get from cash, credit, or debit cards. Many individual crypto holders treat the currency like an asset, so there aren't a ton of people actively spending their Bitcoins.
So, if you're worried about having a lot of your income shift over to crypto, it's highly unlikely that will happen. You'll simply see crypto purchases slowly trickle into your business.
Allowing people to pay with crypto adds flexibility and may increase total sales.
When people have more ways to pay, they're more likely to make a purchase. If, for example, a person is browsing your website and they find a product they want—but the product is too expensive for them to buy using their checking account—they may see that you accept cryptocurrency and realize they have enough invested in Bitcoin to make a purchase.
Because more and more people are investing in cryptocurrency, becoming a business that accepts various digital coins will give you more access to your customers' buying power. In other words, if a customer has $500 in USD and $500 worth of Etherium, they now have $1,000 to spend at your store.
Crypto payments have lower transaction costs.
With crypto, there's no financial intermediary—there are fewer people taking a cut when you make a transaction.
The standard credit card fee falls somewhere between 1.5% and 3.5%—plus whatever cut the processor takes. These fees add up quickly. Accepting crypto payments offers a way to avoid expensive credit card processing fees on some of your transactions. It's hard to dislike making more money per transaction.
The blockchain protects you from chargebacks
All cryptocurrency transactions are final because there's no centralized arbiter of payments. That means customers who pay with crypto can never issue a chargeback. They have to work through you directly for refunds. This eliminates all fear of fraudulent chargebacks.
Crypto allows you to access international markets
Many businesses fear extending their services to certain international markets because of fraud rates and transaction fees for international payments. With cryptocurrencies, there's no fear of either of those issues.
Cryptocurrency is currently being used in 56 countries worldwide. By accepting crypto, you can open your products and services to the global market with little-to-no hassle. This is one of the most powerful ways cryptocurrency allows you to build your bottom line.
Disadvantages of accepting cryptocurrency
The main disadvantage of accepting cryptocurrency is that it's unstable. Just take a look at the graphs for the last year of Bitcoin and you'll see some wild fluctuations. That said, while cryptocurrencies are volatile, the USD is slowly losing value through inflation. So you either risk the instability of crypto or slowly lose value with USD.
There's also the fact that accepting some payments in crypto may tie up some of your assets in various currencies. While it's pretty easy to sell crypto for USD, some businesses may not want that hassle.
Another disadvantage that has been buzzing around the news is the environmental impact of cryptocurrency. It takes a lot of power and resources to both sustain and mine cryptocurrencies. This has caused many to question whether crypto is environmentally sustainable in the long run or whether governments should regulate its growth. In the US, there is growing concern about the energy and infrastructure costs of cryptocurrency and how they might impact global climate.
Defenders of crypto, however, point out all the infrastructure and power being used to maintain the current credit card processing system. Credit card processing has its own environmental impact that is often overlooked and taken for granted. So there could be a political power struggle in the future over the kind of financial system that is most sustainable. This could add to the instability of cryptocurrency and may also impact whether environmentally-conscious business owners will choose to adopt cryptocurrencies.
How to accept cryptocurrency payments
The easiest way to accept cryptocurrency is to use a point-of-sale (POS) system that already has crypto integrated into its payment system. There are some popular POS systems that already allow businesses to accept crypto payments:
The nice thing about using one of these platforms is you can run all your payments through one central system. While it's possible to accept crypto payments using other software, it's just easier to aggregate your payments in one place.
So, if you're already using one of these processing providers, the easiest thing to do is to ask them about accepting cryptocurrency. If you're in the market for a new POS provider and want to add crypto to your repertoire, these systems are worth a look.
There's a third possibility: you are with a payment processor you really like that you don't want to switch from. In that case, the best thing to do is look for a simple cryptocurrency processor to integrate into your business:
Any of these providers would allow you to get into the crypto game without too much hassle.
Best Credit Card Processing for Small Businesses
The future of cryptocurrency
There is some worry in the crypto community about possible regulations. Some countries have already banned the use of cryptocurrencies: Egypt, Iraq, Qatar, Oman, Morocco, Algeria, Tunisia, Bangladesh, and China.
The possibilities of where cryptocurrencies could take us are both fascinating and distressing depending on who you ask.
But, for the small-business owner in the here and now, it seems like a good time to look into accepting cryptocurrency. The field is ripe, and many are taking advantage of the benefits cryptocurrency offers. The choice is yours, but one thing seems clear: crypto is not going away any time soon.
Disclaimer
At Business.org, our research is meant to offer general product and service recommendations. We don't guarantee that our suggestions will work best for each individual or business, so consider your unique needs when choosing products and services.