PayPal Here is not going to change the processing game anytime soon, but it's a decent mobile reader if that's all you plan to do.
Data effective 11/30/21. At publishing time, pricing is current but subject to change. Offers may not be available in all areas.
Last Updated: several months ago
We revised and updated our PayPal review with the latest pricing and plan information for 2022.
PayPal Here is a classic case of a brand's greatest strength being its biggest pitfall. PayPal Here is a simple solution. It's basically a mobile card reader and an app for processing transactions. If that's all you need, PayPal Here is worth a look. If you need a little bit more, there are many better options out there.
Also, for the transaction price, what PayPal Here has to offer is underwhelming. It's not an unfair price, but it's not winning any awards for saving customers' money either. It's basically the highest possible reasonable cost we can think of for a service like this.
But, if you're looking for a simple mobile processing solution without a lot of clutter, PayPal Here does have something to offer.
| | |
| --- | --- |
| Program | |
| Monthly fee | None |
| In-person processing fee | 2.29% + $0.09 |
| Keyed transaction fee | 3.5% + $0.15 |
| Online transaction fee | 2.9% + $0.30 |
| QR code transaction fee | 2.7% |
| Cancellation fee | None |
| PayPal Chip and Swipe Reader | $25.00 |
| PayPal Chip and Tap Reader | $59.99 |
| Learn more | Visit PayPal |
Data effective 11/30/21. At publishing time, pricing and offerings are current but subject to change. Offers may not be available in all areas.
Let's start with the good things to say about PayPal Here's pricing model. There's no cancellation fee. That means if you get started with PayPal Here and you don't like it, it's pretty easy to switch to something else.
Additionally, getting started with PayPal Here is pretty cheap when you consider that its most expensive reader is only $59.99. That said, PayPal's reader line is pretty simple and built for mobile use. You can attach the reader to a stationary point-of-sale (POS) device, but adding POS features to a PayPal setup is not quite worth the hassle.
Getting to the negatives now, PayPal Here charges a relatively high transaction fee. For reference, it's about the same price as Square's transaction fee, but you get a lot less from the system for the cost. Where Square comes with tons of built-in POS, PayPal Here does not.
But, again, you may not want any extras.
Compare PayPal to top competitors
Data as of 11/30/21. Offers and availability may vary by location and are subject to change.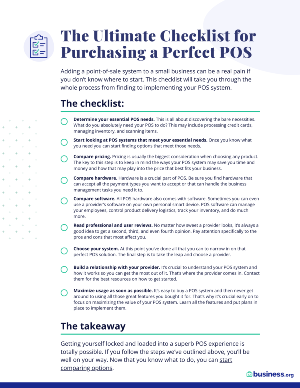 Follow these steps to purchase the perfect POS system
Read our free ultimate checklist for finding the right POS for your business. Don't get saddled with the wrong system. Enter your email and the checklist will arrive promptly.
PayPal Here is best for simple mobile processing
In its best form, PayPal Here is a mobile card processor. It's good for taking payments on the go and in situations where mobility is important—a farmers' market, for example. With its mobile card readers, you can easily and reliably accept payments from anywhere you have a data connection.
Conversely, if you want more from PayPal Here, you'll have to go to a third-party provider. PayPal does integrate with POS providers like Vend, Lavu, and Touchpoint.io, but adding those services to your processing will cost you extra money and require that you learn a whole new service.
It's a far cry from what Square offers—a system built with POS features that are integral to its software and interface. With PayPal Here, adding additional features is more of a hassle than it's worth, considering the competition. That doesn't mean its services don't work or that they won't get the job done, it just means there are better solutions in the market already.
Simple mobile processing
QR code processing
Low-commitment program
Clunky third-party POS expansion
Uninspiring transaction fees
Limited hardware options
Like we've said before, PayPal Here has mobile processing dialed in pretty well. It has solid, reliable mobile readers that are great for taking payments on the go.
Additionally, PayPal Here offers a unique form of mobile payment via QR code processing. The mobile app will automatically generate a QR code on your phone, which customers can then scan with their phone to make a payment. It's a way to take payments without even needing a reader.
The fact that you don't need a reader to process payments with PayPal Here is a great example of PayPal's flexibility. You can easily cancel, there's no monthly fee, and you don't even have to buy hardware.
Anything beyond mobile processing is a bit uncertain with PayPal Here. You have to rely on a third-party POS provider, so you may have to shop around for the right solution. Additionally, there are cheaper processing options with great POS features. It really just doesn't make sense to go beyond mobile processing with PayPal Here.
Especially because PayPal doesn't offer a lot of scalable hardware options. They only sell two readers and some basic POS equipment should you decide to expand.
Best Mobile Credit Card Readers
There's not a ton to talk about in terms of key features with PayPal Here. It's a system that is built to be simple.
The one thing worth mentioning is PayPal Here's QR code processing option. You can allow customers to pay by scanning a QR code from your phone. This QR code payment option is powered by Venmo, a PayPal product. 
When customer's scan the QR code, they'll be able to pay with an existing Venmo account or they'll have to set up a new one on the spot. While Venmo is a fairly common cash app, it's probably a good idea not to rely solely on QR code transactions if you don't want to inconvenience customers.
The combination of QR code and a mobile card payment option is probably the optimal setup.
Once you do have your basic setup figured out, there are a few features built into the PayPal Here app to make your life easier:
Product list. Build out your menu or product catalog to quickly access the price of items being sold.
Roles and permissions. Give employees varying levels of access to your system, allowing them to easily begin accepting payments.
Sales tracking. Generate reports on how your products are selling and on employee sales performance.
These features are basic and essential to most mobile readers, so it's not much of a point in PayPal Here's favor to have them, but they are important functionalities for managing your mobile processing.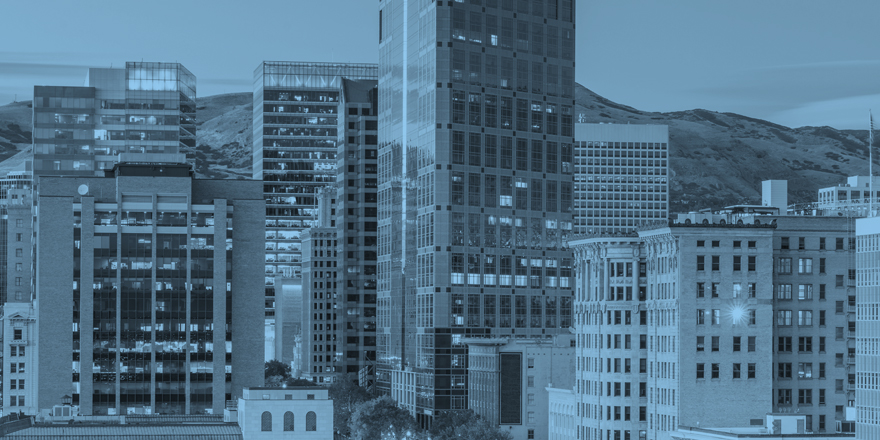 Ready to start accepting credit cards?
Square lets you get started for free. The account is free, the app is free, and your first mobile card reader is free. You simply pay as you process.
PayPal Here is worth getting if you only need mobile processing and you're not doing more than $8,000 in sales a month. If you are making regular sales, there are cheaper processing options on the market. If you need POS features, there are providers offering better integrations at a cheaper price.
If PayPal Here were to decrease its processing fees a little, it would be much easier to recommend. But at its current price point, it just makes more sense to choose a competitor, like Square, that comes with a lot more functionality.
If you are looking for something more, check out our rankings and reviews of the top processing providers on the market.
Does PayPal Here accept American Express?
Yes. PayPal Here mobile readers accept all major credit cards.
Does PayPal Here accept Venmo payments?
Yes. PayPal owns Venmo and has built Venmo integrations into its processing system. Customers can simply scan a QR code to make a Venmo payment.
What is the best PayPal Here alternative?
PayPal Here comes in at about the same price point as Square, but it offers so much less than Square. Where PayPal comes with only basic processing functionalities, Square comes with lots of POS features like inventory management tools.
Those features justify Square's price point whereas PayPal Here's features don't quite make sense for its similar pricing.
We took a detailed look at PayPal, analyzing its features, pricing structure, and reliability. We compared it to other top brands in the processing sphere looking for specific features that set it apart from its competitors. We also consulted hundreds of user reviews and expert opinions. 
Disclaimer
At Business.org, our research is meant to offer general product and service recommendations. We don't guarantee that our suggestions will work best for each individual or business, so consider your unique needs when choosing products and services.