Complete Guide to Credit Card Processing
Most small businesses reach a point where processing credit cards is necessary for building their customer base and selling more of their products and services. The days when everybody carried a wad of cash are being replaced by digital wallets and an ever-increasing number of credit and debit cards.
In this guide, we'll answer some of the basic questions you need to know to understand how processing works and what you should be looking for in a credit card processing provider.
What is credit card processing?
Credit card processing, simply put, is everything going on behind the scenes that lets customers transfer money from their bank to yours by swiping a credit card. It sounds pretty simple, but there's actually a lot going on to make that happen.
To understand how swiping a plastic card initiates a transfer of money, you'll have to get to know an important cast of players:
Card-issuing bank
Your customers
Your business
Credit card processing provider
Each of these entities plays a key role in making processing work.
The most important thing to understand about a card-issuing bank is it's where your customers get their credit cards. These banks issue cards on behalf of credit card networks like Visa or Mastercard.
Once your customer has completed the legal formalities required to get a card from a card-issuing bank, they're ready to do their part of the processing equation.
Your customers then use these cards at businesses like yours. When they come loaded with a wallet full of plastic, you'll need a way to help them transfer funds from their card-issuing bank to your merchant bank account.
Again, customers come to places like your business to spend. In order to allow your customers the comfort of paying how they want, you'll need to get in touch with a credit card processing company—a type of business that specializes in maintaining a portal to all the different card-issuing banks.
Your credit card processor may help you open a merchant account—where your customers' payments will ultimately be routed for deposit.
Credit card processing provider
Processing providers enable transactions between all the issuing banks and businesses' bank accounts. These processing companies provide and program hardware that allows you to process credit cards.
That hardware is programmed to authorize transactions between your customers' bank accounts and your business bank account when a card is swiped. Because there are so many different issuing banks out there, maintaining a secure processing portal is quite complicated. That's why processing companies usually charge a small fee for every transaction processed.
So if you want to start processing transactions, you'll have to find yourself a good credit card processing company that has reasonable transaction fees.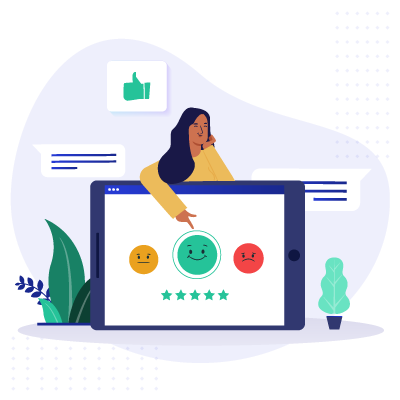 Expert Advice, Straight to Your Inbox
Gain confidence in your business future with our weekly simple solutions newsletter.
What is a credit card transaction fee?
Credit card processing is a complicated business. Processing providers must maintain a secure portal between hundreds of different banks. On top of that, each card-issuing bank has different rules and regulations regarding how transactions work, and processing providers must stay up to date with these regulations.
The way processing companies expect to get paid for this service is by charging a transaction fee every time a purchase is made through their portal. These fees pay two different businesses for their services:
The credit card company
The processing company
To be clear, you only have to pay the processing company, and the processing company passes whatever payments are necessary to the credit card company. But each of these entities provides a valuable service in enabling credit card processing transactions.
The credit card company's cut
Credit card companies take a cut of every transaction in the form of interchange fees. Each credit card company has quite a variety of interchange fees that are assessed based on certain factors surrounding a transaction.
For example, a card that is swiped at a restaurant will have an interchange fee that takes into account the way the card was used (swiped), the fact that it took place at a restaurant, and the overall price of the bill. Each of these considerations will affect the end price of the interchange fee.
Because interchange fees are so complicated and each credit card company has many considerations for interchange rates, your credit card processor will take care of calculating and paying these fees for you.
The processing company's cut
Your processing company does a lot to make your transactions work. It stays up to date with all the credit card companies and their changing interchange fees, it creates a secure network through which you can accept payments, and it provides customer service to keep your terminals and processing networks up and running.
Because of this, processing companies charge fees over and above the interchange rates. In fact, interchange rates largely determine what a processing company will charge for service.
Your processing company has a few ways of recouping interchange costs from you. Generally, your total transaction fee and the pricing structure will fall into two categories:
Flat-rate processing. In this payment structure, businesses are charged the same fee for every transaction no matter what the interchange rate is. These fees look something like this: 3.4% + 12¢.
Interchange-plus processing. This payment structure charges whatever the interchange rate is plus an extra percentage for the processing company. These fees generally look like this: interchange + 0.7% + 8¢ or interchange + 8¢.
Processing companies may charge an additional monthly fee for their services—especially if their processing fees are low.
What is a merchant account?
A merchant account is an agreement you have with a credit card processing company that allows you to accept credit card payments. Sometimes business bank accounts that receive credit card payments are referred to as merchant bank accounts. Also, credit card processors may call their processing products "merchant services."
Do you need a merchant bank account?
You may need to have a dedicated business bank account depending on who you chose to process with. Some processors, like Square, already have large merchant bank accounts that they move money through to then deposit funds into your personal account.
To find out if you'll need to set up a merchant bank account, just ask the processing companies you're prospecting. Some merchant companies will even set an account up for you.
PCI compliance refers to the rules and guidelines set down by the PCI Security Standards Council to ensure secure transactions. Businesses that don't follow these standards could face legal trouble.
The PCI's site categorizes its standards under a number of goals that all businesses that process cards must comply with:1
Build and maintain a secure network
Protect cardholder data
Maintain a vulnerability management program
Implement strong access control measures
Regularly monitor and test networks
Maintain an information security policy
Many of these standards relate specifically to what your processor must do. The processor builds and maintains the network, protects cardholder data, manages vulnerability, implements access control measures, and monitors and tests its networks.
That said, a few of these measures directly impact your business. For example, you have to be sure that the way you handle cardholder data is PCI compliant. Your responsibility increases the more data your processing company shares with you. Many processing companies don't actually share any specific credit card data. By storing credit card data on their own sites and servers, only giving you limited access to data via analytics reports, processing companies can shoulder the bulk of the security burden.
So, if you plan on going into processing, be sure to ask your processing provider about what it expects from your business in regards to PCI compliance.
What are some key processing features for small businesses?
This is where processing gets more fun. There have been tons of innovations in payment processing over the last 10 years that have made it easier than ever for small businesses to offer premium processing features to their customers at a reasonable cost to the business.
The right set of features can really help you streamline your process and get more value out of your transactions.
Flexible terminal options
There are so many ways to accept credit cards these days. Here are just a few:
In-store terminals. Sometimes these terminals are simple and allow for swipes, dips, and taps, and sometimes they are more featured point-of-sale machines with rewards programs and more customer engagement.
Mobile terminals. Ever wondered if you'd make more money if employees could just ring up a purchase on the sales floor from a smartphone? Nowadays mobile terminals are cheap, so it's easy to take payments on the go.
Online terminals. Every website you shop on has one, and you probably already know how convenient they are. There's nothing like being able to make sales 24 hours a day.
Remote terminals. Take payments on your computer by just having somebody read their card info over the phone.
Depending on how you like to sell your product, investing in different kinds of terminals can help you accept more payments with ease.
Many terminals these days come loaded with extra features that help you gather information on your customers and implement programs to retain existing customers. Here are some of the most useful point-of-sale features to look out for:
Rewards programs
Analytic business reporting
Inventory management
Quickbooks integration or native bookkeeping software
Employee management tools
These features can help your business run more smoothly and give your customers a more rewarding shopping experience.
Be sure to look up customer service reviews before you sign on with any processing company. When outages occur or you have a technical issue with any of your software or hardware, it's crucial to have a team of helpful representatives on hand to fix the problem quickly and efficiently.
Trust us, this one can save you a lot of money and headache down the road.
Industry-specific features
Some processing companies will include features that are relevant to certain kinds of businesses. For example, some processing and point-of-sale combos come equipped with restaurant management software that makes seating patrons, tracking their orders, and processing their payments easy.
Having all those features in one place can be a real lifesaver, and restaurants aren't the only businesses that can get unique industry tools. Retail stores, for example, could get a more sophisticated inventory management system that's optimized for retail with their point-of-sale system.
You can ask your current or prospective payment processor about features specific to your industry.
Looking for more info on some of the topics covered above? You've come to the right place. And there are even a few topics we haven't covered yet:
If there are any additional processing topics you'd like us to cover, please let us know.
Hopefully, at this point, you feel pretty good about understanding how processing works and what you need to consider while looking for a processing company. Credit card processing is crucial in today's business environment as so many people expect more flexibility in how they pay for products.
If you need some help starting or continuing your search for the best processing provider for your small business, you should check out our picks for the best processing companies of 2020.
Disclaimer
At Business.org, our research is meant to offer general product and service recommendations. We don't guarantee that our suggestions will work best for each individual or business, so consider your unique needs when choosing products and services.