What Is a Merchant Account?
Any business that accepts card payments needs a merchant account as a secure way to manage funds.
Cash payments are far from extinct, but any business owner today knows the importance of accepting credit and debit cards as well. And in order to accept cards, you need a merchant account. Whether you obtain an individual account for your business or work through a payment service provider, you will need to use a merchant account in some shape or form in order to be compliant in your finances.
What is a merchant account?
So, what is a merchant account? A merchant account is a type of bank account that verifies funds before they can be deposited into your regular business bank account. This is why it can take a few days for purchases to be approved on your credit card as a consumer. It's also how cards get declined and why businesses are able to receive funds before a buyer pays off their credit card. It's all thanks to merchant accounts!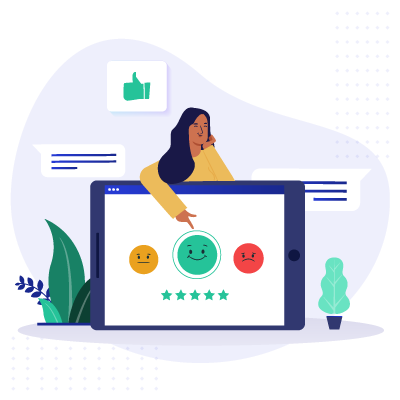 Expert Advice, Straight to Your Inbox
Gain confidence in your business future with our weekly simple solutions newsletter.
Does your business need a merchant account?
Any business that accepts credit and debit card payments needs a merchant account. Basically, no matter how small your business is, you can't escape credit card transaction fees. (Transaction fees are the main source of income for credit card companies, after all!)
Examples of merchant service providers
If you're qualified, you may be able to set up a merchant account directly through the bank you're already doing business with. However, there are dozens of other options available, including merchant service providers (MSPs) with lower fees and higher acceptance rates.
When looking for a merchant service provider, it's best to compare several companies to find the one that best fits your needs.
Dharma is a very popular merchant service provider because it works with high-risk merchant accounts and only costs $20 per month (plus interchange and processing fees).
Payment Depot is another popular credit card processing platform because of its low transaction fees. It's great for businesses with higher sales volumes, as their basic plan covers up to $25,000 per month.
Best Credit Card Processing for Small Businesses
Several merchant service providers have hidden fees you should look out for. Aside from a monthly processing fee and transaction fees, you might encounter penalties for overage limits, remote fees, customer service fees, and hardware and software fees. Take a look at what all of these fees will boil down to for your business per transaction.
A typical rate for credit card processing is 1.5% per transaction, but it can be up to 3.5% or more.
How to get a merchant account
Once you've found a provider that fits your business, you'll need to apply for an account. Setting up a merchant account for your business is fairly straightforward, but there are some things to keep in mind. First of all, you should be prepared with the following information for your application:
1. Business ID and financial statements
Your employer identification number (EIN) or business tax ID will be required, as well as relevant financial information. Most merchant service providers want to see bank statements, business expenses, and average transactions for the month.
2. Business bank account number
You'll need to provide the account number and routing number of the business bank account you plan on linking to your merchant account. This is a big reason to watch out for scams and to make sure your provider is legitimate.
A merchant service provider assumes risk with its clients, just like a regular bank account or credit lender. Your provider will perform a personal and business credit check to determine your eligibility.
If you have poor credit or other red flags from your business, you will need to find a provider that takes on high-risk clients or find an alternative.
The Payment Card Industry (PCI) protects consumer payments with a set of regulations. Your business must meet these requirements—things like virus protection, encryption, and shredding physical documents—in order to be compliant.
After applying, you will probably need to wait a few weeks for the underwriting process to be complete. If you're approved, you can begin taking credit card payments immediately.
Merchant service provider alternatives
For some small businesses, using a payment service provider (PSP) may be an attractive alternative option to traditional merchant accounts. PSPs treat their entire client base as one merchant account, so you can typically begin using their services right away (rather than waiting for approval through underwriting). The drawbacks usually include much higher transaction fees and a transaction volume limit.
Square is widely popular because it offers software as well as in-person hardware for accepting payments. Transaction fees for Square start at 2.6% with no monthly fee.
Stripe offers customizable plans for businesses, but otherwise transaction fees start at 2.9%. Like Square, it comes with a POS management software.
PayPal is probably the most well-known payment gateway. It's easy to use and compatible with ecommerce websites. But it also has some of the highest fees—up to 3.5% per transaction and a fixed rate of up to $0.49 per transaction.
*A note on peer-to-peer payment services
Apps like Venmo and Zelle are super convenient for paying family and friends, but they cannot be used for your small business without establishing a business profile. Peer-to-peer (P2P) apps are cracking down on businesses that try to skirt transaction fees by using a personal account, so don't risk it! It's always safer to be compliant, especially when tax season rolls around.
If you plan on accepting card payments, you will need a merchant account that links to your business bank account. This ensures that you get paid, and that your customers' payments are secure. You can apply for a merchant account with your business tax ID, financial statements, and a credit check—but you may need to wait a few weeks to get approved. If you're having a hard time finding a merchant service provider, you may be able to use a payment gateway with higher transaction fees in the interim.
Want to learn more about merchant accounts? Check out 3 Tips to Find the Best Merchant Service Provider on Business.org.
What is a merchant account and how does it work?
A merchant account is a bank account that allows businesses to accept card payments. It holds payments for a day or two to verify funds, then deposits them into your business bank account.
Why would I need a merchant account?
Any business that wants to accept credit or debit card payments needs a merchant account.
Can anyone get a merchant account?
High-risk businesses may have a harder time qualifying for a merchant account, in which case a payment service provider may be a good alternative.
Is PayPal a merchant account?
PayPal acts as a payment gateway or digital wallet, but it doesn't have the same protections or transaction volume as an individual merchant account.
Disclaimer
At Business.org, our research is meant to offer general product and service recommendations. We don't guarantee that our suggestions will work best for each individual or business, so consider your unique needs when choosing products and services.