Costco Merchant Services Review 2023
 Costco's credit card processing service is pretty good, although it's only available for members.
Data as of 12/19/22. Offers and availability may vary by location and are subject to change.
Here's the most important advice we can give you: if you already have a Costco membership, you should definitely consider Costco's merchant services. Costco offers a lot of flexibility in how your processing pricing model is structured, giving you the freedom to choose the best pricing for your business.
Best of all, Costco not only has a great number of pricing models but also designs each of the models to save you money on processing costs with some of the lowest transaction fees in the business today.
Costco's merchant accounts are provided through a partnership with Elavon—and though our review of Elavon isn't exactly glowing, Costco's offering fixes a lot of Elavon's big problems.
Costco merchant services are best for current Costco members
The value you'll get out of Costco's merchant services depends on the value you're already getting out of your Costco membership. This is why Costco's merchant accounts are more recommendable to current members.
Even if you get a Costco membership for just the processing services, you can save money over other options on the market today. But, you'll get more value overall if you use additional Costco services like ordering bulk snacks for your employees or shopping in bulk for office furniture.
That said, if you're already a Costco regular, then Costco merchant services are a no-brainer.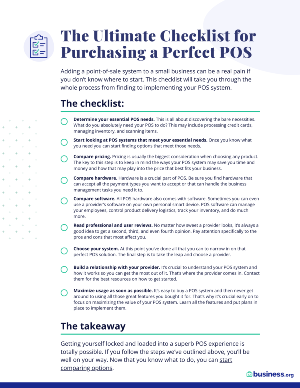 Follow these steps to purchase the perfect POS system
Read our free ultimate checklist for finding the right POS for your business. Don't get saddled with the wrong system. Enter your email and the checklist will arrive promptly.
Plans

Transaction fees

See plans

Tiered pricing
1.1% + $0.12 in-person

1.9% + $0.25 online

Get Started
Surcharge pricing
$0.00 but 3% to 4% surcharge added for customer
Get Started
Built Around You pricing
2.39% + $0.10
Get Started
Enterprise pricing
Custom fees
Get Started
Tiered pricing allows you to get a better rate for in-person transactions. This pricing model is the way to go if you mostly do in-person sales through a terminal, point-of-sale device, or mobile terminal.
The only disadvantages of this pricing model are that your transaction fee reports are a little more complicated and the online transaction fees are more expensive for low total cost transactions than the clear and simple pricing model.
We generally don't recommend passing on processing fees to customers through surcharges because it seems to be a more common practice among less established businesses and can make your business look unprofessional.
That said, if you're really in a pinch and need to save on processing fees, this pricing method essentially makes you pay absolutely nothing for processing.
Compared to the other processing rates on this list, however, the 3% surcharge to customers is a little more expensive than, say, the tiered pricing, so it may be worthwhile to just increase your overall prices slightly and go with the tiered option. That way your customers pay less overall for helping you cover processing fees.
This is a classic flat-rate pricing model. No matter how you sell your wares, whether in-person or online, you'll always pay the same transaction fee. This simple processing model is the easiest to understand and causes the least headaches when it comes to calculating average monthly processing costs.
The only downside to flat-rate pricing is that it's a little more expensive than the tiered pricing model.
If you process over $1 million annually, you are eligible to negotiate a custom processing rate that's tailored to your business. While most processors offer custom enterprise pricing, it's crucial to pick a company that has experience processing large batches of transactions. And who besides Walmart and Amazon processes more transactions on a given day than Costco?
Compare Costco to top competitors
| | | | | | |
| --- | --- | --- | --- | --- | --- |
| Brand | Processing fees | Monthly fee | Inventory management | Employee management | Open an account |
| | 1.1% + $0.12 | $0.00/mo. | No | No | See Plans |
| | 2.6% + $0.10 | $0.00/mo. | Yes | Yes | See Plans |
| | Interchange + $0.07 | $99.00/mo. | Yes | Yes | See Plans |
| | Interchange + 0.15% + $0.07 | $10.00/mo. | Yes | Yes | See Plans |
| | 2.7% + $0.05 | $0.00/mo. | No | No | See Plans |
Data as of 12/19/22. Offers and availability may vary by location and are subject to change.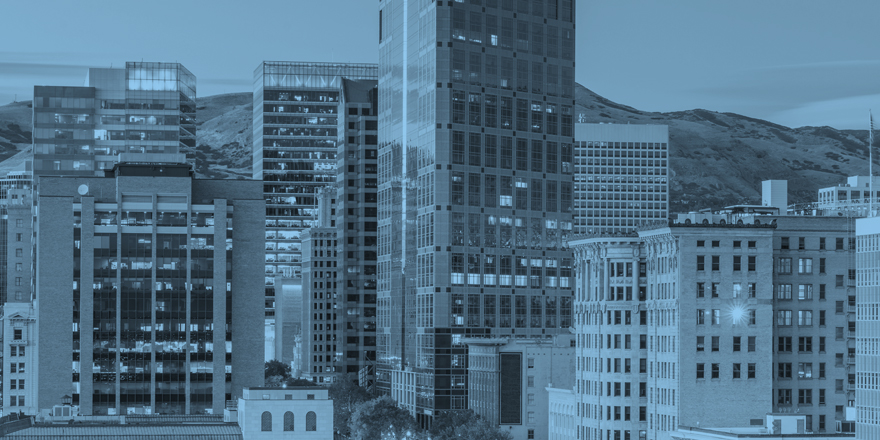 Ready to start accepting credit cards?
Square lets you get started for free. The account is free, the app is free, and your first mobile card reader is free. You simply pay as you process.
Pricing flexibility
No hidden fees
Payment acceptance flexibility
Costco membership required
Elavon reputation
As was described in detail in the previous section, the flexibility of Costco's pricing plans is great for finding the cheapest processing rate for your business.
Another thing about Costco processing that helps you save money is the lack of any hidden or extra fees. One important thing to note about these fees though is that some exceptions only apply to Executive Members:
No application fee
No statement fees
All other membership types come with a bundle of great savings:
No cancellation fee or early termination fee
No annual fee
No batch fees
No reporting fees
No additional authorization fees
Not only is Costco helping you save money, but it's also helping you make money by offering a ton of terminal and point-of-sale options.
You do have to have a Costco membership to use Costco's merchant services, but this really isn't that big of a deal considering how many people already have a membership. As we said earlier, a Costco membership is more valuable the more you use it, so you should compare prices more carefully if you only plan on getting a Costco membership for processing.
Another minor drawback of processing with Costco is that Costco processing is powered by Elavon's processing infrastructure. In our review of Elavon, we noted a transparency problem and a few dated pricing practices. Luckily, Costco's program fixes a lot of Elavon's problems by significantly cutting processing prices and being more transparent about pricing overall.
Costco's merchant accounts are essentially a better-priced, more transparent, and modern version of Elavon's services. Because Elavon is partnered with Costco to provide these services, Elavon's key features are the same as Costco's:
24/7 customer service. Get help when you need it. This is especially important for businesses that operate outside of the usual 9 to 5.
Triple-layer security. Protect your transactions with EMV, encryption, and tokenization—three tools that turn your payment data into useless nonsense that potential hackers cannot use.
Great selection of POS terminals. Point-of-sale features are often extremely important to businesses who want to manage inventory or offer rewards programs. With Costco, you have options.
Digital punch card app. Access to Pirq, a digital punchcard app that serves as both a data collection tool and a way to offer rewards to repeat customers.
In addition to the features Elavon and Costco share, there are some features exclusive to Costco customers.
Cheap monthly equipment rental prices
Costco offers terminal rentals at a price point as low as $8 a month. This pricing is exclusive to Costco members and is provided through Elavon. This is a cheaper way to gain access to great point-of-sale equipment and other terminal types. And Costco offers a multitude of terminals to fit the needs of every kind of business.
Many companies charge a flat fee for helping you get your processing system up and running. Costco merchant services don't charge any fees for set up.
Costco merchant services are essentially a cheaper version of Elavon merchant services without all the fees. Because of that, we highly recommend Costco's merchant accounts. All the features you need are on offer here, and they come in at a great price. It's hard to beat an offer like that.
If you are looking to beat an offer like that, you could start by checking out our picks for the cheapest processing solutions on the market.
We took a detailed look at Costco, analyzing its features, pricing structure, and reliability. We compared it to other top brands in the processing sphere looking for specific features that set it apart from its competitors. We also consulted hundreds of user reviews and expert opinions. 
Disclaimer
At Business.org, our research is meant to offer general product and service recommendations. We don't guarantee that our suggestions will work best for each individual or business, so consider your unique needs when choosing products and services.